Austria 11 June: Krimml - Wattens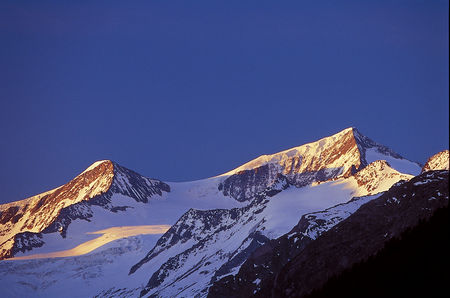 Our last day on the World Harmony Run in Austria and the "Großvenediger", Austria's 4th highest mountain, greeted us in the moring as we left Krimml.
As it was a national holiday, schools and city halls were closed, but running in the beautiful countryside was a perfect continuation to all the meetings we enjoyed the last days...
Unser letzter Tag auf dem WHR in Österreich und der Großvenediger - Österreichs vierthöchster Berg - begrüßte uns zum Abschied von Krimml.
Heute war Feiertag in Österreich, daher waren all Schulen und Rathäuser geschlossen. Die wunderschöne Berglandschaft entschädigte uns aber vollständig und wir genossen einen perfekten Lauftag!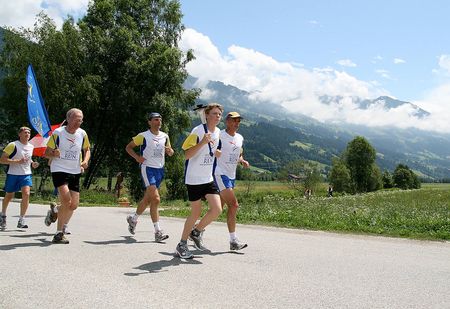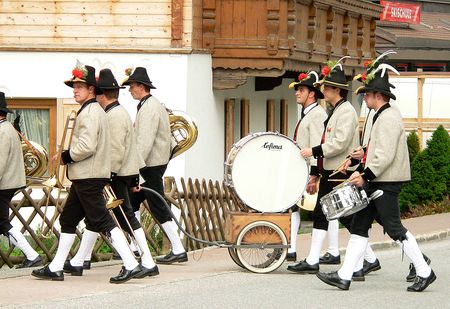 Tyrol, the region we were running through, presented itself from its traditional side...
Tirol präsentierte sich von seiner traditionellen Seite...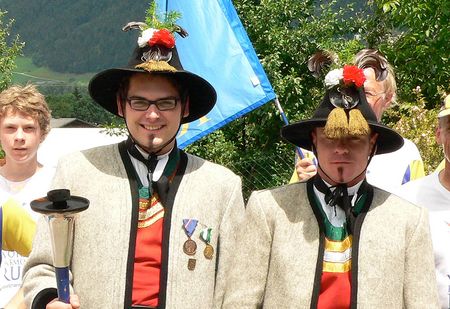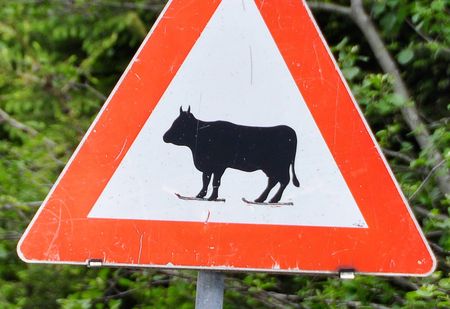 ...attention, skiing cows...
...Achtung! Schifahrende Kühe!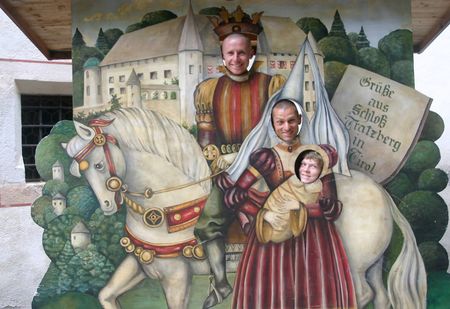 After a scenic run through the famous "Zillertal"-valley, we reached Tratzberg, a famous castle close to Jenbach.
Nach einem Bilderbuchlauf durch das Zillertal erreichten wir Schloss Tratzberg bei Jenbach.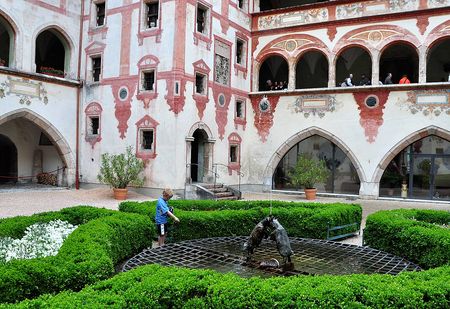 The old traditionally painted castle is a real eye catcher...
Das alte, traditionell bemalte Schloss ist ein richtiger Blickfang...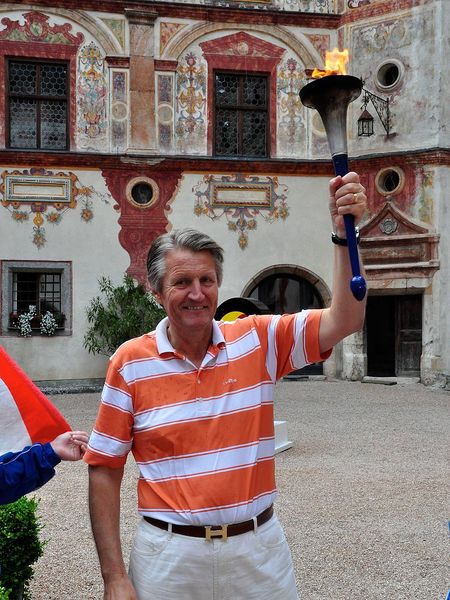 Duke Enzenberger welcomed us in his family castle, where his family lives already for more than 180 years...
Graf Enzenberger begrüßte uns in seinem Familienschloss, welches bereits seit mehr als 180 Jahren von seiner Familie bewohnt wird....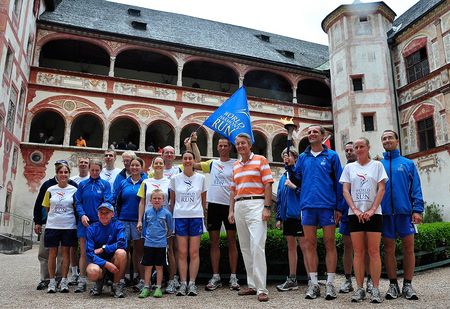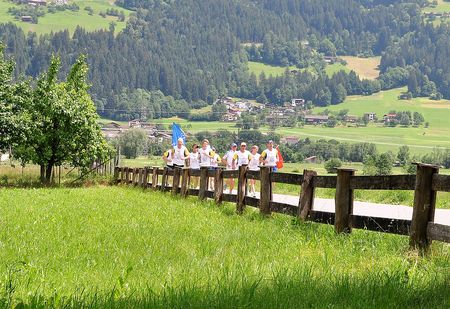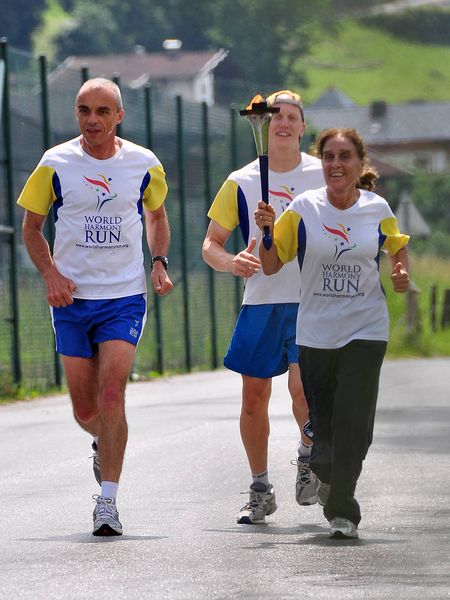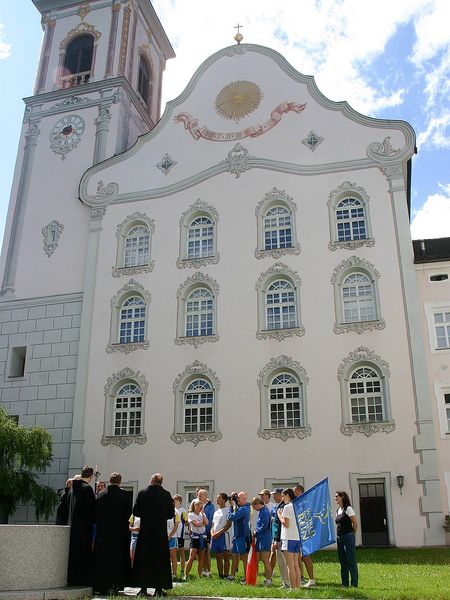 Our next meeting brought us to the Benedictian Abbey in Fiecht.
Unser nächster Empfang führte uns zum Benediktiner Stift in Fiecht.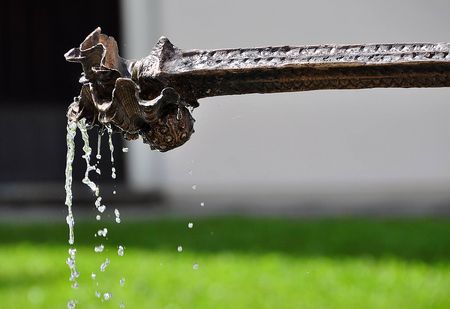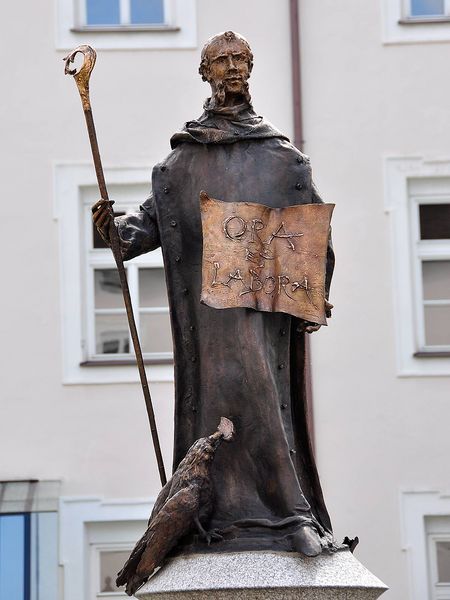 Ora et labora - prayer and work - is the motto of the order of St. Benedict...
Ora et labora - bete und arbeite - ist das Motto des Ordens des heiligen Benedikt...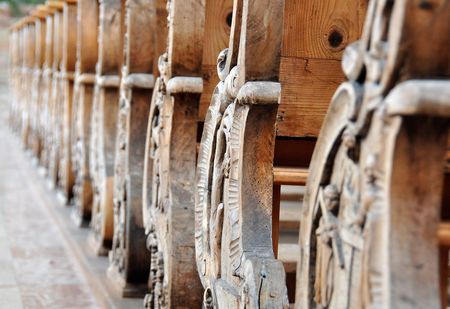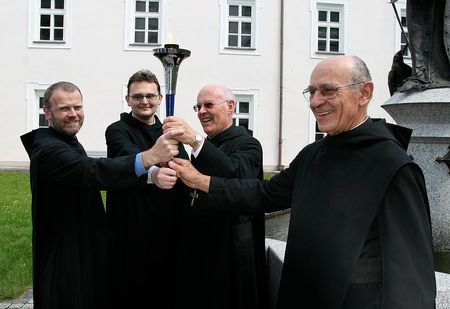 The monks warmly welcomed our runners and we enjoyed our stay in the very friendly atmosphere. A short guided tour through the famous church was definitely a today's highlight!
Die Mönche begrüßten uns herzlich und wir genossen die freundliche Atmosphäre. Ein kurzer Rundgang durch dar berühmte Kloster mit seiner wunderschönen Kirche war sicherlich ein Höhepunkt des heutigen Tages!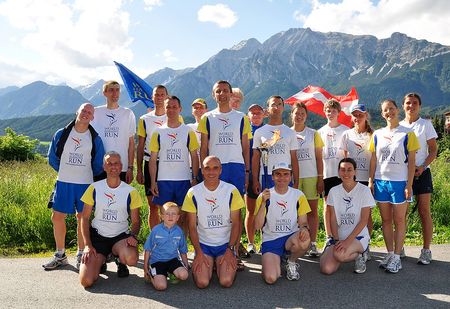 Finally our team reached Wattens, the final destination of the World Harmony Run in Austria.
Thanks to Austria for your hospitality, enthusiasm and kind people!
Schliesslich erreichten wir Wattens, das Ende des World Harmony Run Österreichs 2009.
Vielen Dank Österreich für all die Gastfreundschaft, den Enthusiasmus und all die freundlichen Menschen!
---
Distance: 101 km
Team Members:
Dipavajan Renner (Austria), Dima Lehonkov (Ukraine), Daria Soboleva (Russia), Natalia Lehonkova (Ukraine), Nisanga Mehikic (Bosnia i Hercegovina), David Peschke (Germany), Tatjana Jauk (Slovenia), Zoltan (Hungary), Ekagra Prankl (Austria), Drsalu Grünstäudl (Austria), Pratul Halper (Austria), Edi Brodtrager (Austria), Silke Aich (Austria), Jewgenij Kuschnow (Austria), Io Kuschnow (Austria), Harald Oswald (Austria), Michi Aurenhammer (Austria), Franz Aurenhammer (Austria)
Harmonemail:
You can send a message to the runners or read the messages.
Gallery: See more images!