Belarus 11 June: Stolbtsi – Minsk
It had rained heavily in the night, but by the morning it was a brilliant sunny day.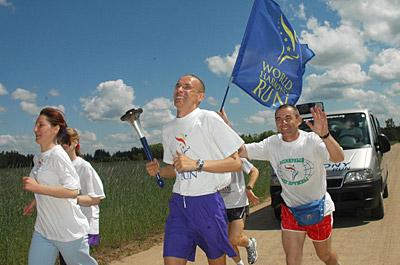 Jadranka was the first runner of the day and her instructions were to run straight and follow the road to Minsk, whilst the van went for much needed water and fuel. We took the road out to Minsk, but it wasn't as straight as shown on the map. We failed to see our Jadranka on the Minsk road – we had lost her.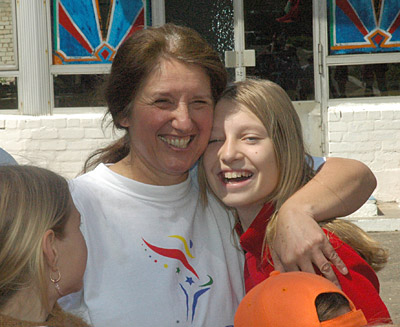 We double backed and took different roads asking people if they had seen a runner. They said they hadn't, but others simply looked at us in disbelief. We finally asked at a corner shop, and they had seen Jadranka running straight on a road. We eventually caught up with her, and she wasn't too far off the beaten track. Where we picked her up she would have joined the Minsk road in a matter of a few hundred metres.
It being a Sunday, our only formal ceremony of the day was to be at the capital of Belarus, Minsk. Along the road runners from Minsk joined us and helped us to cover the distance 12 km to Minsk centre.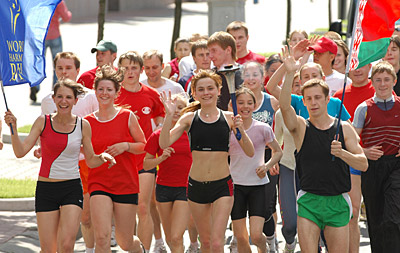 In the meantime the International Team went to visit two children's summer camps.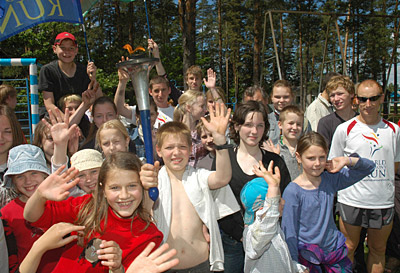 The children were so glad to see us and they wanted to know so much about the Run and us as individuals. They ran with the torch with tremendous enthusiasm.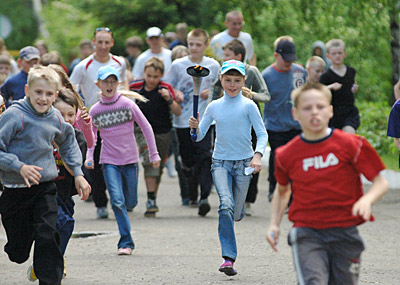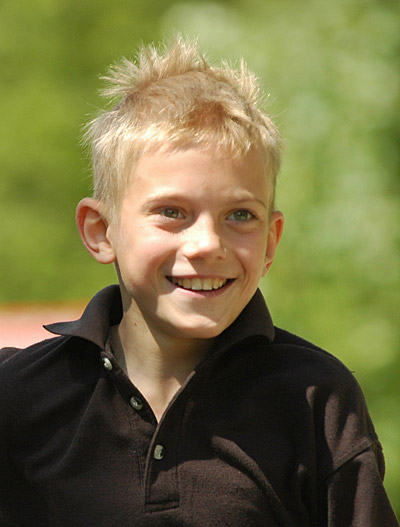 We become good friends with some of them immediately.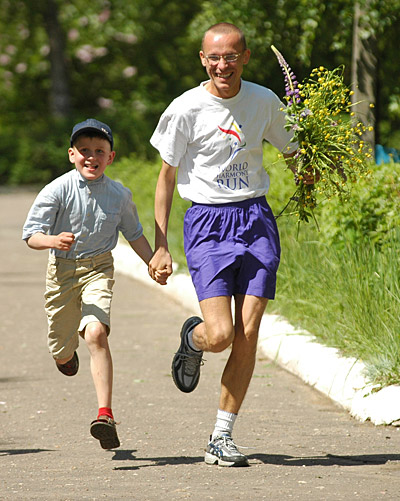 Attempting to leave was always difficult as a swarm of children crowded each runner to request for autographs. We were treated like super stars.
Running into Minsk city centre was a tremendous experience. After the Second World War Minsk was redesigned and it has long, straight avenues that are great for running, and some new grand architecture combined with the old buildings.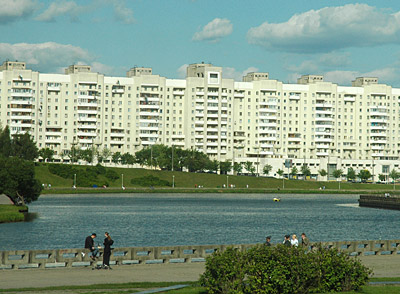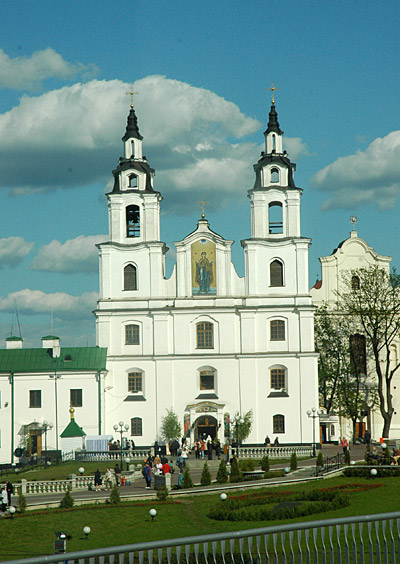 We also passed by the president's palace, where we took a picture with a local running team and a statue of Lenin in background.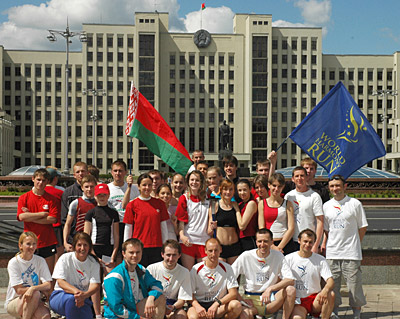 At the impressive monument to those that lost their lives in the Second World War we were met by the Ambassador for Peace from Peace Fund, main specialist for Ministry for Sports and Tourism, and Chief of Sports Committee for Minsk.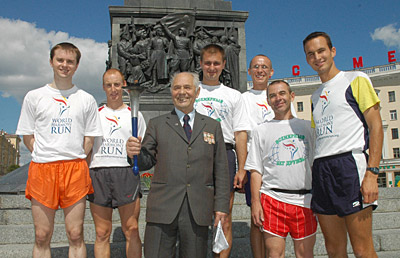 Each runner received some gifts from the city that included amongst others a book about national sports people and a watch.
Children and runners were given red carnations that were laid at the base of the monument. Many of us gave interviews to national television, radio and newspapers.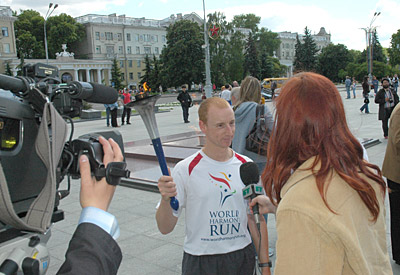 ---
Distance: 80km
Team Members:
Denis Panferov (Belarus), Jadranka Grbic (Serbis & Montenegro), Jarek Werner (Poland), Mark Collinson (England), Ondrej Vesely (Czech Republic), Pawel Szymanski (Poland), Valentine Bebik (Ukraine).
Harmonemail:
You can send a message to the runners or read the messages.