Belarus 25 June: border with Ukraine (Senkovka-Veselovka) - Gomel
Кульминацией пробега в Восточной Европе стало участие в открытии спортивной части  фестиваля «Славянское Единство» у Монумента Дружбы на границе Беларуси, России и Украины. Украинская и российская команды бегунов передали факел – символ гармонии и дружбы белорусской команде.
Belarussian World Harmony Run started at the Festival of "Slavic Oneness" at the Monument of Friendship, at the spot where Russian, Ukrainian and Belarussian border meet together.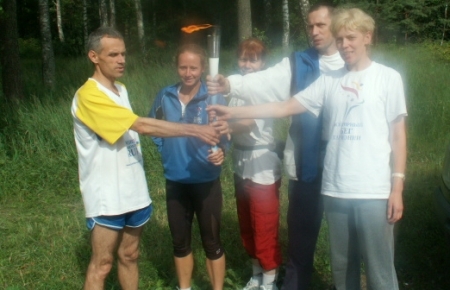 Так начался наш четырехдневный пробег по Беларуси – самый короткий пробег за последние 15 лет.
This is how 4-day Run in Belarus started.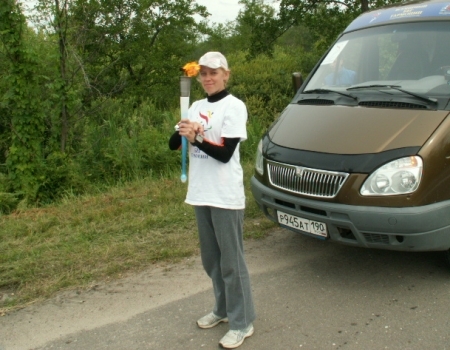 Первый этап пробега.
I am running first.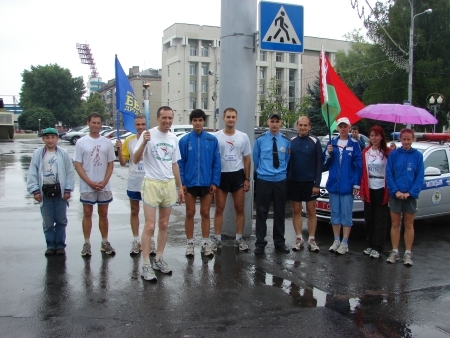 Первый город - Гомель. Здесь ночевка.
First city – Homel. We sllep overnight here.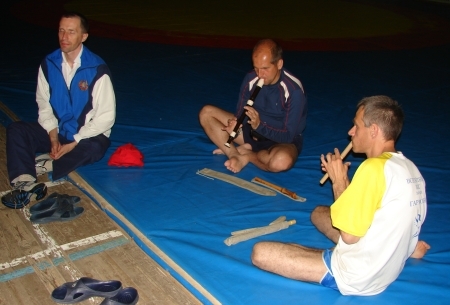 Обсуждение планов на завтра.
Discussian plans for tomorrow.
---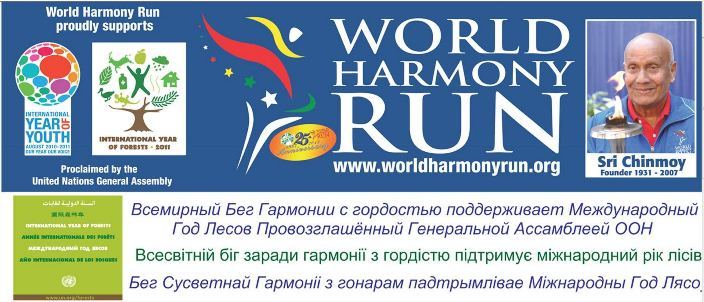 ---
Бег Сусветнай Гармонii з гонарам падтрымлiвае Мiжнародны Год Моладзi (ЖНІВЕНЬ 2010 - 2011 НАШ ГОД НАШ ГОЛАС) i Мiжнародны Год Лясоў Абвешчаныя Генеральнай Асамблеяй Арганiзацыi Аб'яднаных Нацый
The World Harmony Run proudly supports the
International Year of Youth
(IYY) and the
International Year of Forests
(IYF) proclaimed by the United Nations General Assembly.
See the recent Youtube video on African experience which illustrates IYY slogan "Our Year Our Voice"  International Year of Youth - Zambia World Harmony. They surprisingly mention Presidents and UN Secretary-General in a unique way! 
See also the UNESCO World Heritage (WH) Centre support for IY of Forests.  ... Convention for conservation of forest biodiversity. (more)
---
Harmonemail:
You can send a message to the runners or read the messages.