Belarus 27 June: Kalinkavichy - Saligorsk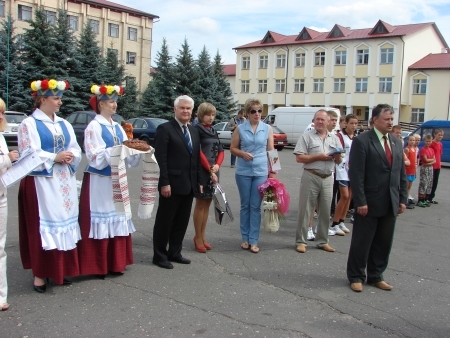 Петрыкаў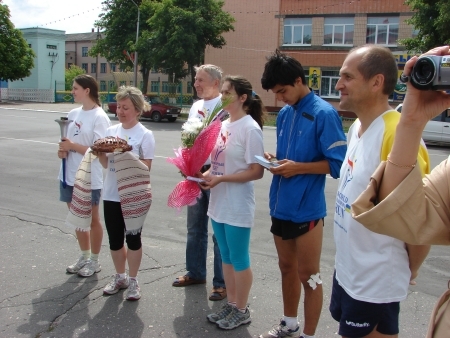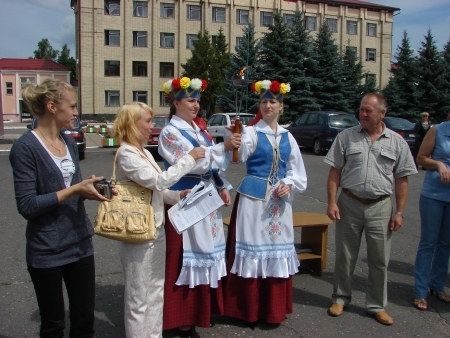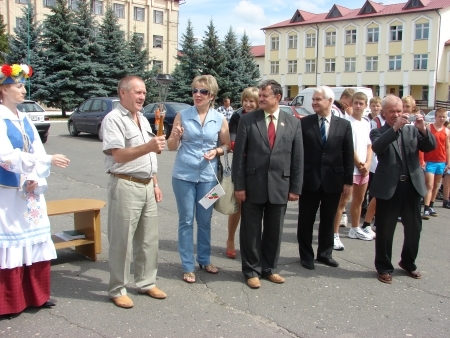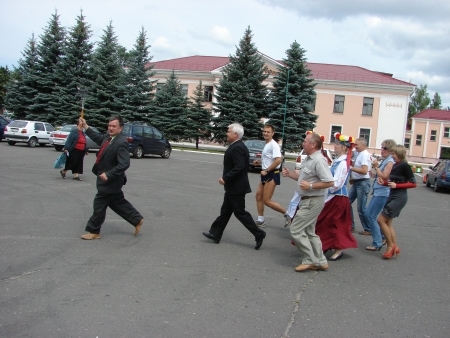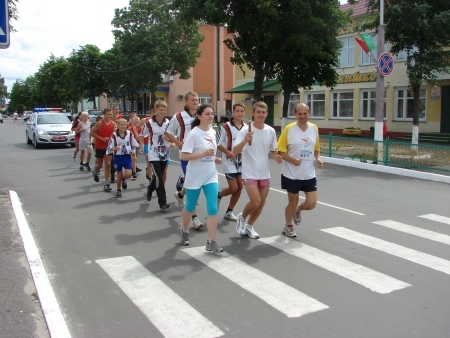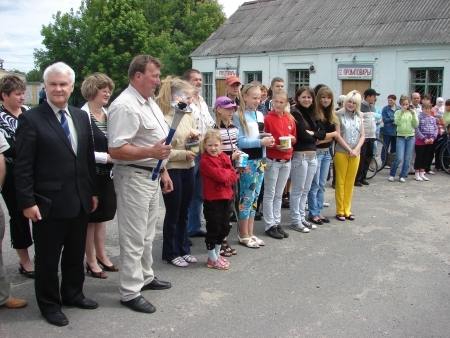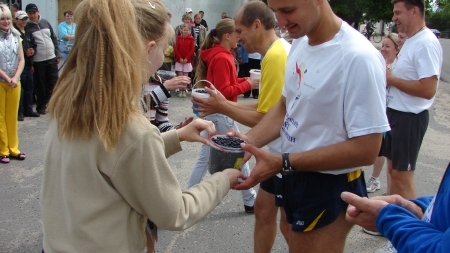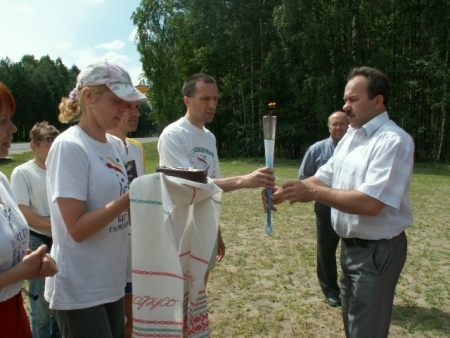 Представитель администрации г. Микашевичи принимает факел, а мы – каравай.
Represantative of Mikashevichy city receives the torch and we receive karavai – a special bread.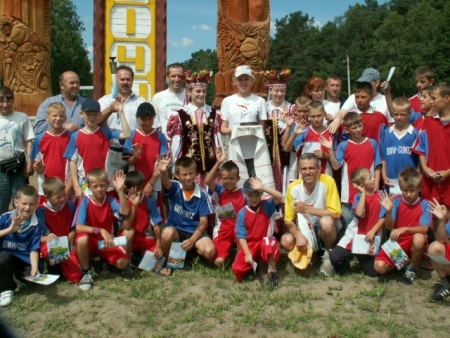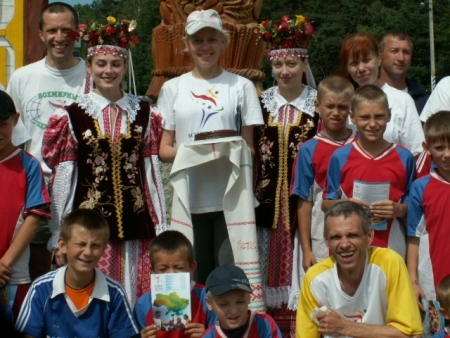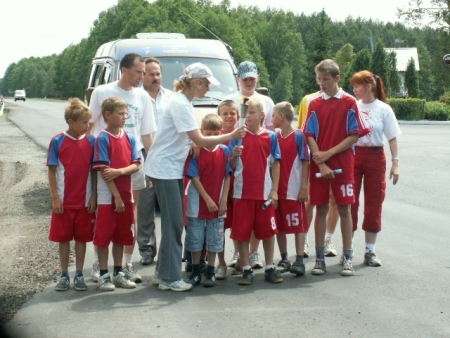 Oбъясняем, что Бег Дружбы – не соревновательное мероприятие, бежать нужно вместе…
We are telling children that WHR is not a competition, we are supposed to run together…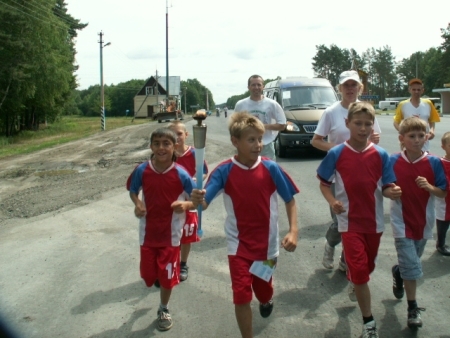 …и факел впереди.
…and the torch is supposed to be in front.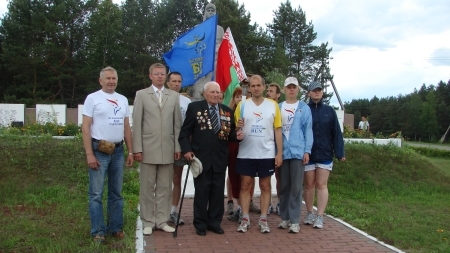 У памятника с ветернами на границе города.
At the Peace memorial with veterans.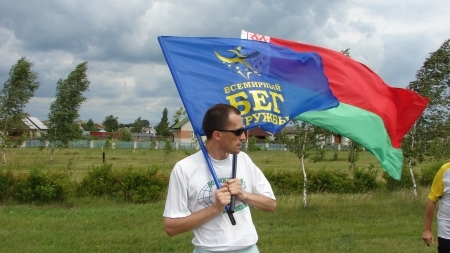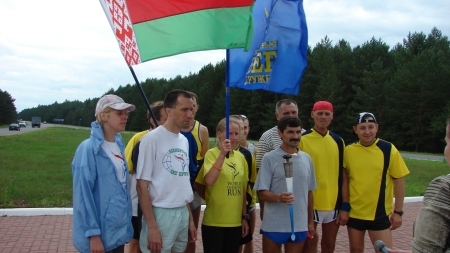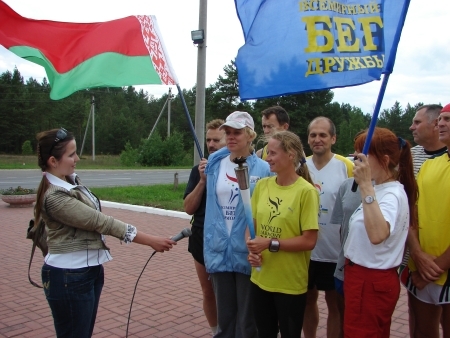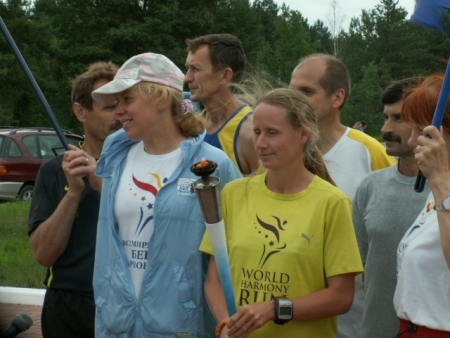 Интервью солигорскому ТВ.
Giving intervew to Solihorsk TV.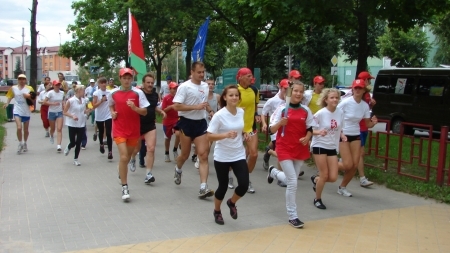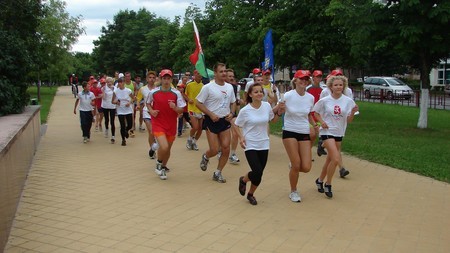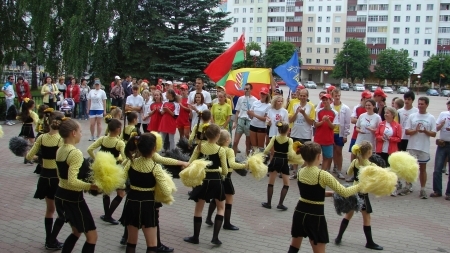 Солигорск встречал нас обшироной программой.
Solihors welcomed us with a huge program.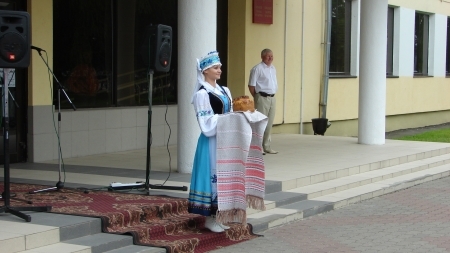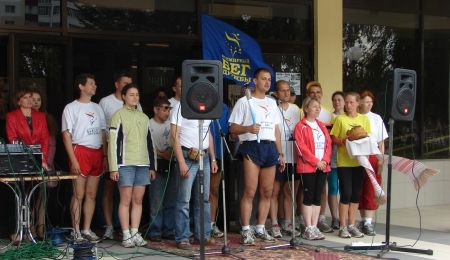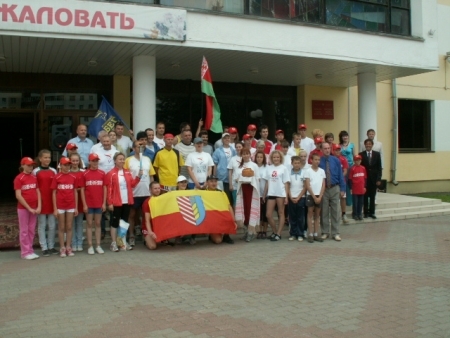 С флагом Солигорска.
With the flag of Solihorsk-city. 
---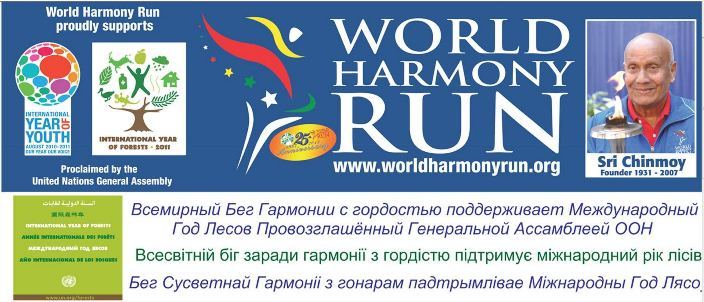 ---
Бег Сусветнай Гармонii з гонарам падтрымлiвае Мiжнародны Год Моладзi (ЖНІВЕНЬ 2010 - 2011 НАШ ГОД НАШ ГОЛАС) i Мiжнародны Год Лясоў Абвешчаныя Генеральнай Асамблеяй Арганiзацыi Аб'яднаных Нацый
The World Harmony Run proudly supports the
International Year of Youth
(IYY) and the
International Year of Forests
(IYF) proclaimed by the United Nations General Assembly.
See the recent Youtube video on African experience which illustrates IYY slogan "Our Year Our Voice"  International Year of Youth - Zambia World Harmony. They surprisingly mention Presidents and UN Secretary-General in a unique way! 
See also the UNESCO World Heritage (WH) Centre support for IY of Forests.  ... Convention for conservation of forest biodiversity. (more)
---
Harmonemail:
You can send a message to the runners or read the messages.