Belarus 28 June: Saligorsk - Minsk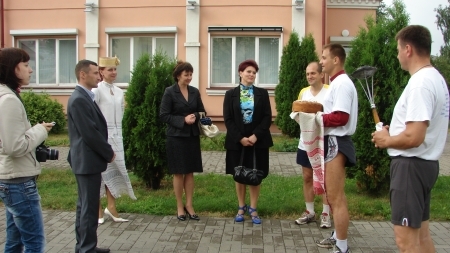 Каравай в Слуцке.
Karavai in Slutsk.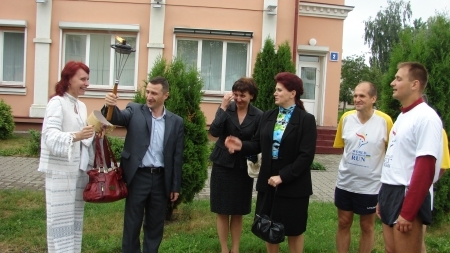 Зажигающий  радость.
Torch, lighting joy.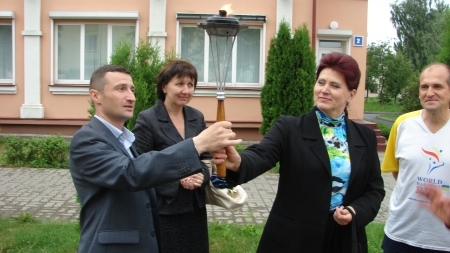 Представители спорткомитета держат факел.
Represantatives of sports commetee are holding the torch.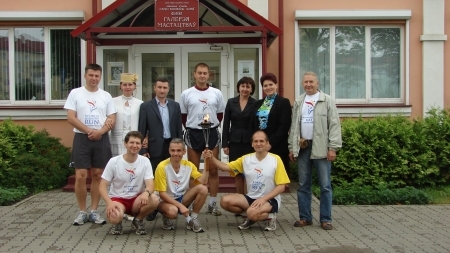 На память о встрече.
Altogether.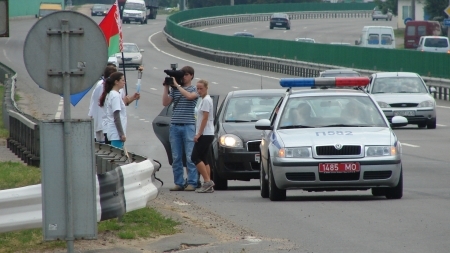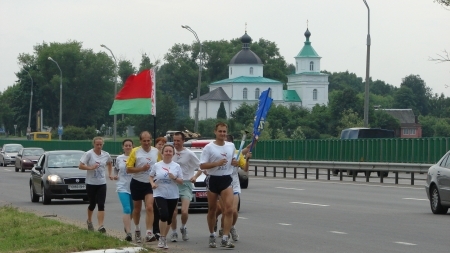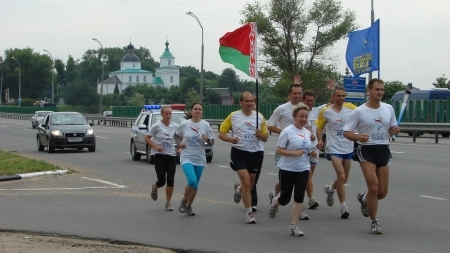 Финишная прямая.
Last meters.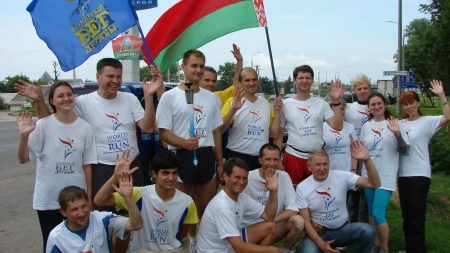 Минск.
Minsk.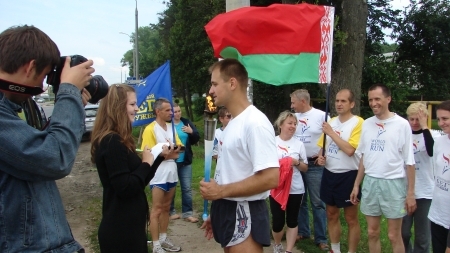 Пресса берет интервью.
Mass media at job.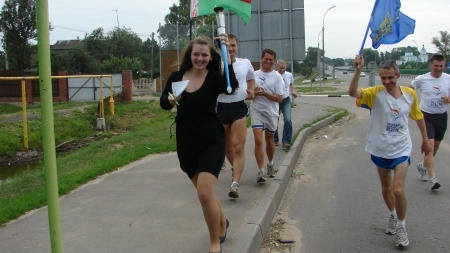 Выслушав рассказ о пробеге интервьюер не может удержаться о искушения пробежать с факелом.
After listening about what WHR is the intervew got inpired to run with a torch herself.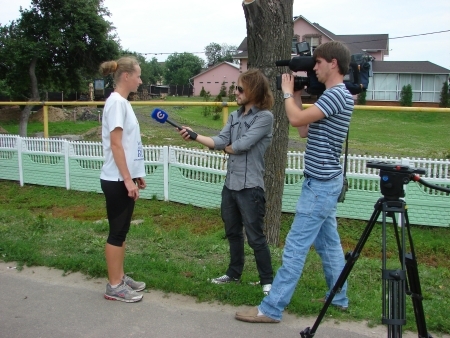 Телекомпания СТВ.
TV company CTV broadcasts on the whole territory of Belarus.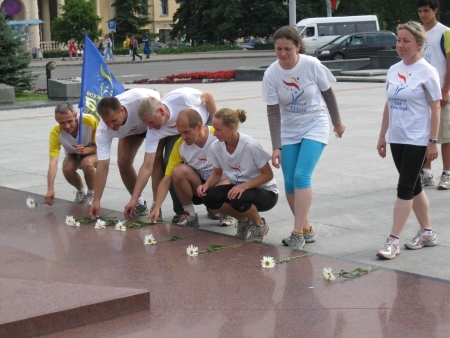 Ускладанне кветак да помніка Перамогі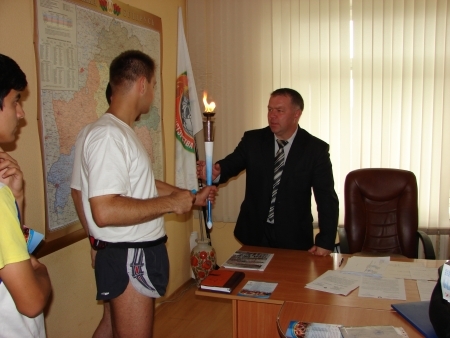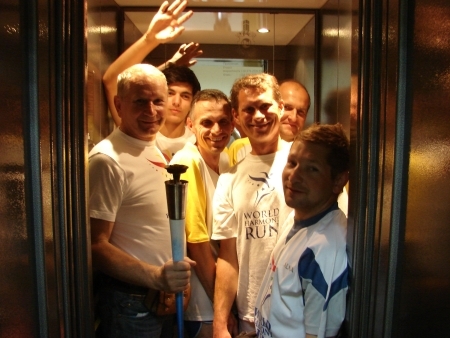 До следующего года!
See you next year!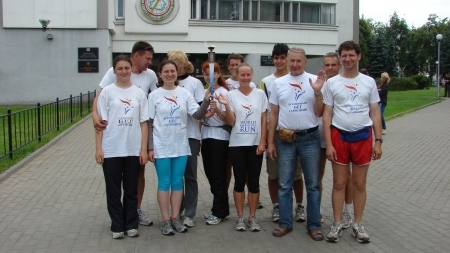 ---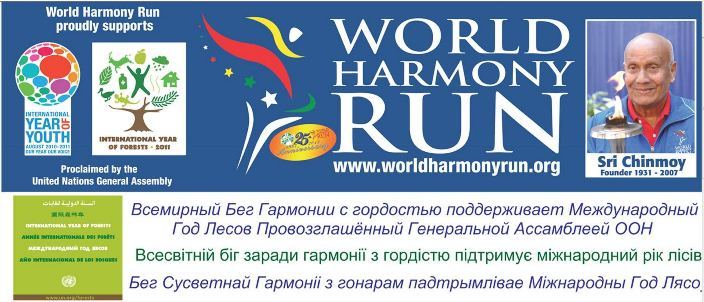 ---
Бег Сусветнай Гармонii з гонарам падтрымлiвае Мiжнародны Год Моладзi (ЖНІВЕНЬ 2010 - 2011 НАШ ГОД НАШ ГОЛАС) i Мiжнародны Год Лясоў Абвешчаныя Генеральнай Асамблеяй Арганiзацыi Аб'яднаных Нацый
The World Harmony Run proudly supports the
International Year of Youth
(IYY) and the
International Year of Forests
(IYF) proclaimed by the United Nations General Assembly.
See the recent Youtube video on African experience which illustrates IYY slogan "Our Year Our Voice"  International Year of Youth - Zambia World Harmony. They surprisingly mention Presidents and UN Secretary-General in a unique way! 
See also the UNESCO World Heritage (WH) Centre support for IY of Forests.  ... Convention for conservation of forest biodiversity. (more)
---
Harmonemail:
You can send a message to the runners or read the messages.