Bulgaria 20 May: Sofia - Montana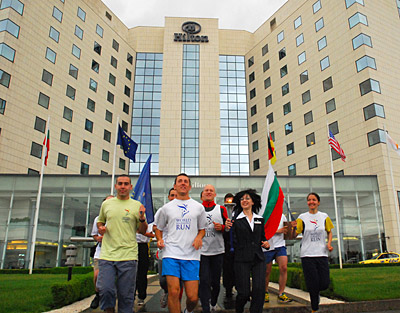 In the morning we had a special meeting with the Hitlon's duty manager Ms Dorina Bushander. We expressed our profound gratitude to the hotel for offering accommodation for our team. Sofia's Hilton is truly an example that if everybody makes a step for harmony the world will soon become a better place.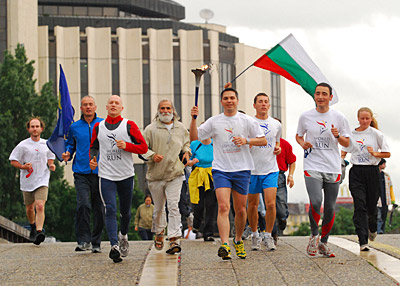 We did a short symbolic run in Sofia with some of the local people that had heard about us.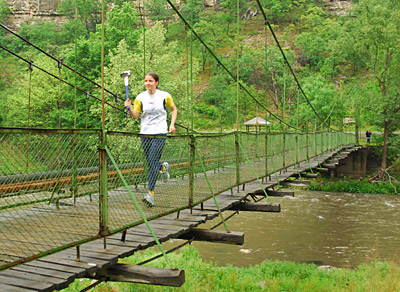 Right after leaving the capital we followed the Iskur river.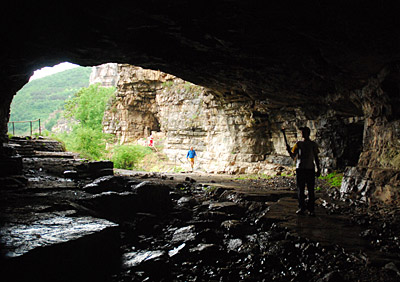 Accidentally we parked the car to send a new runner just in front of a sign that nobody could read, but after a short investigation we discovered the caves of Lakatnic, a famous prehistoric site, stretched within the cliff.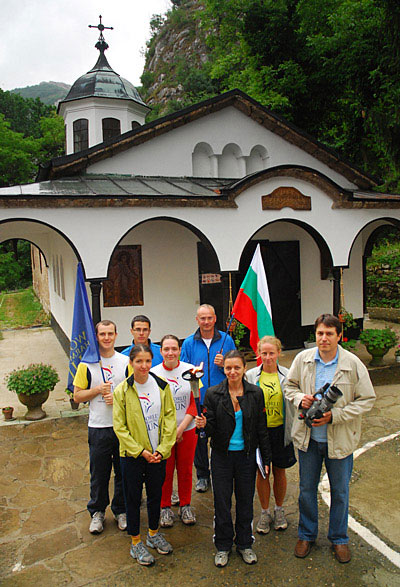 On the road we stopped for a visit of the monastery of Cerepishky, a very peaceful place surrounded by mountains and rocks.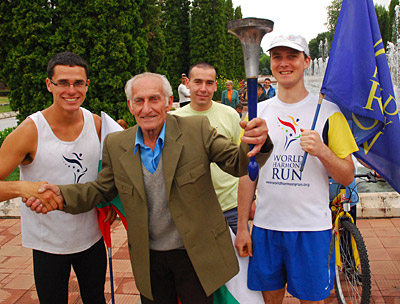 We really meet all kinds of inspiring people on our way; this 80 years old gentleman only very recently stopped running but continues cycling.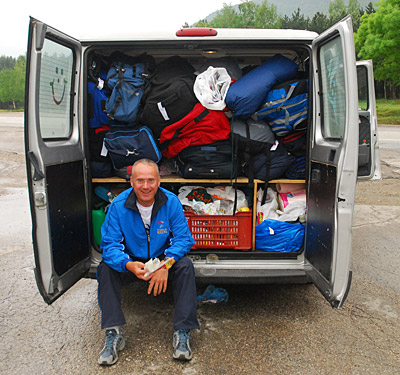 The more runners, the more food we need, the more bags we carry.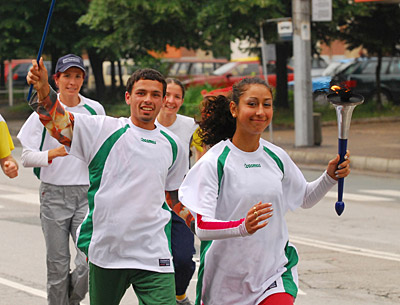 In the city of Vratsa some famous sportsmen organized a relay in the streets of the city, every kilometre a personality of sport waited to run with the torch.
And in the main square the deputy mayor received the torch and gave a speech about world harmony Today was the first European Parliament's elections in Bulgaria, therefore the visit of our team had a very symbolic aspect – the new beginning for the country.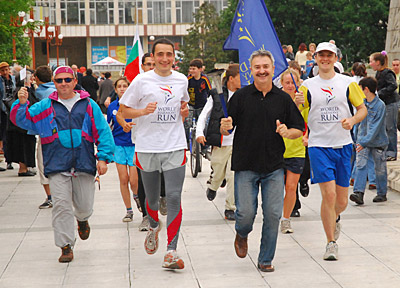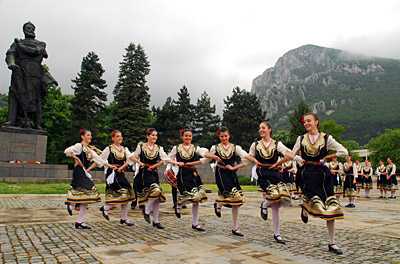 We enjoyed another charming performance of Bulgarians dances. It was one of the best performances we have seen.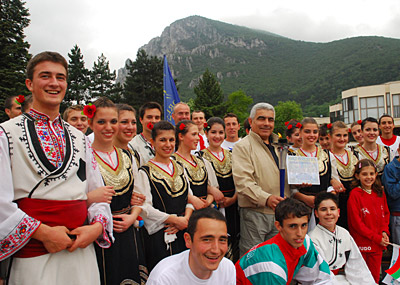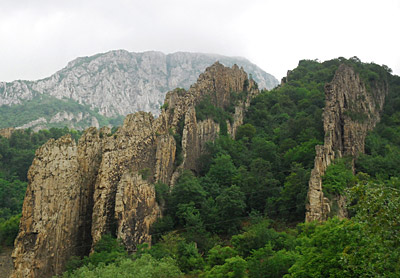 On the journey we experienced some beautiful landscapes.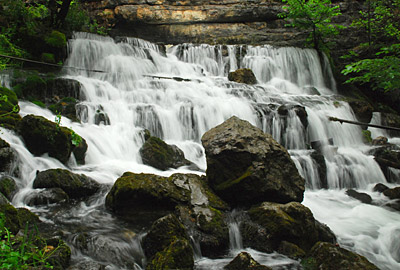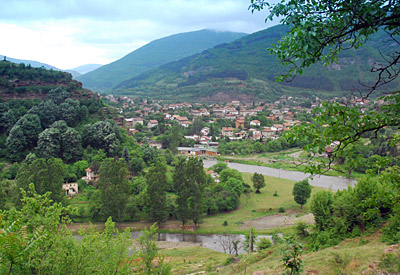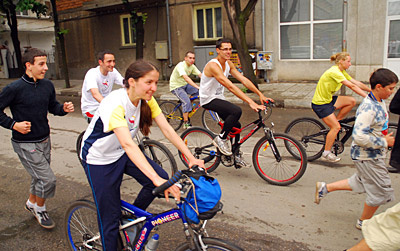 A very rare picture, our runners… cycling. The members of Montana's Biking Tourist Club were very kind to replace us running so that we could rest our weary legs.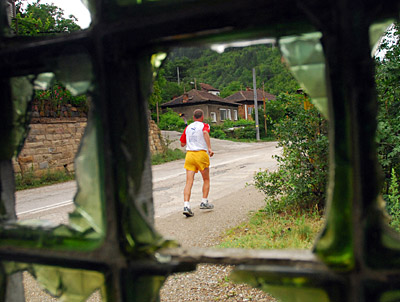 Ondrej, our photographer and team captain, always enjoys the road as a playground to show his creativity.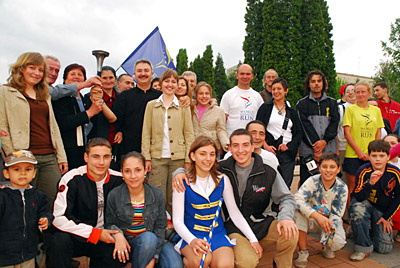 Twenty kilometres later we arrived at Montana, the last city of the day. A nice crowd of majorettes and all kinds of other performers listened to our modest but joyful World Harmony Run Song . The mayor was extremely happy to hold the torch.
---
Distance: 150km
Team Members:
Ondrej Vesely and Rosta Vagner (Czech Republic),  Pierre Lantuas Monfouga (France), Valentin Bebik and Nataliya Lehonkova (Ukraine), Janos Derekas (Hungary), Maria Latinova (Bulgaria).
Harmonemail:
You can send a message to the runners or read the messages.
Gallery: See more images!