Macedonia 21 May: Bitola - Kicevo
From Bitola, we ran towards Prilep, taking a shortcut through the small village of Mogila; a lot of children joined us for the run through the village.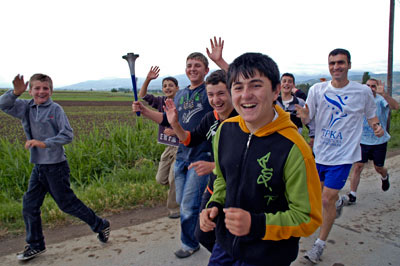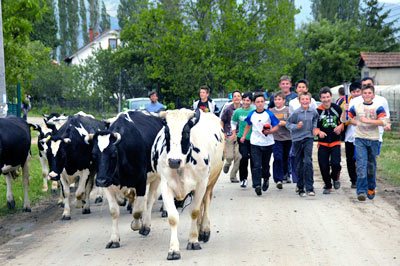 Cows crowded the road, but then they also joined us running.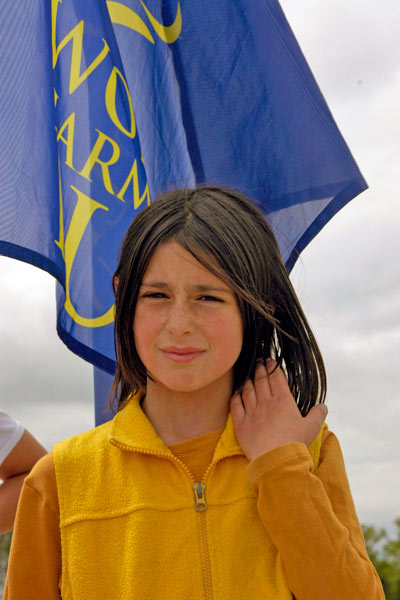 The whole village came along to greet the run; it was, indeed, a big and joyful event here.
Next stop was Prilep.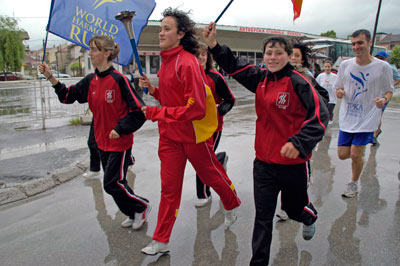 Here, members of an athletic club ran in the rain with us and schoolchildren presented a great program to us at Marko Cepenkov City Hall. We enjoyed their recitations of peace poems and their original prose. The kids are very smart, and liked our games.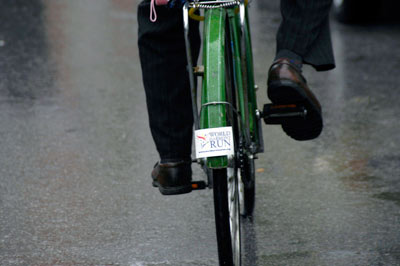 We had showers of rain all day, interspersed with little bursts of sunshine. Fortunately, most of us enjoy running in the rain; when you get out of the car for a run, your first contact with the water is rain gently touching your face.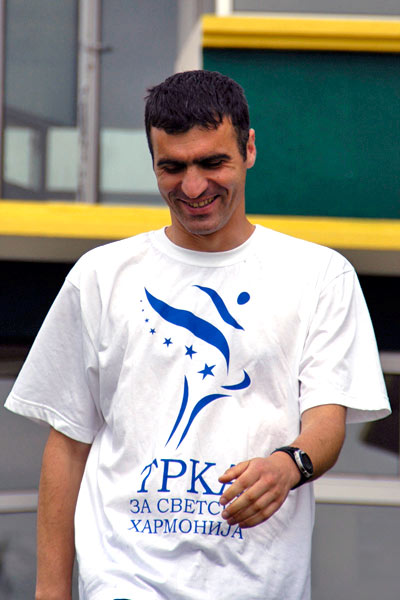 Slowly, you get more and more wet. After a few minutes, you do not mind any more, so you just run into the rain and the water itself gives you energy. The constant rhythm of raindrops and splashing water under your shoes makes you forget about your body. Suddenly, you merge with the water and become one with the rain, in harmony with all around.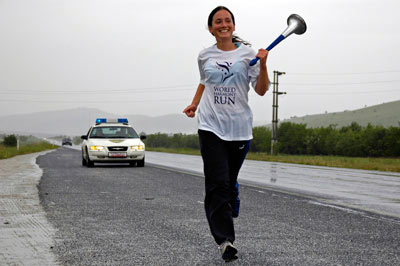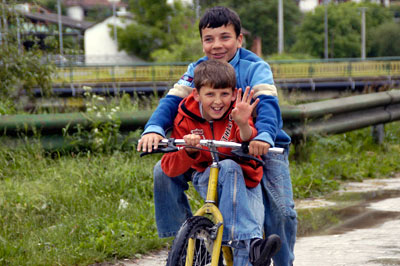 In Makedonski Brod, we were invited for an elaborate program in the culture house. The mayor and other representatives of the community where there, along with many children and teenagers.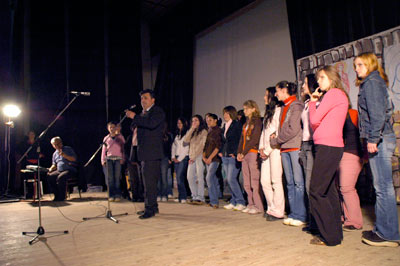 The program prepared for us included singing, traditional dancing and two guitars acts; it was very enjoyable. We invited everyone there to run with us, and so they accompanied us to the city limits, where one of our runners took over.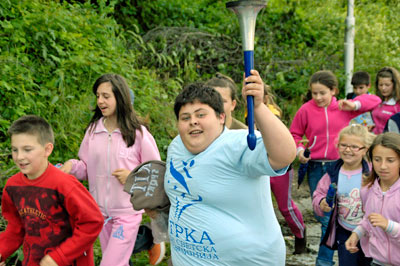 Our last stop for today was in Kicevo, where we spent the night. City representatives greeted us and local dancing groups enchanted us with their skills. We had dinner in our hotel later, before moving on to our daily internet and ice cream duties....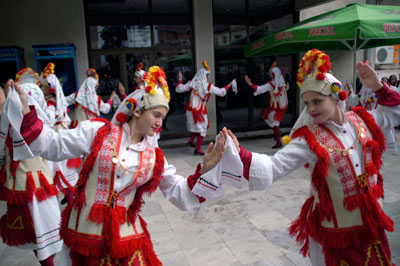 ---
Team Members:
Martin Leitner (Austria), Jana Chochlikova (Slovakia), Tatiana Chochlikova (Slovakia), Frank Foerster (Germany), Safet Belegovic (Montenegro), Toni Dabic (Macedonia).
Harmonemail:
You can send a message to the runners or read the messages.