Germany 29 May: Sonthofen - Lindau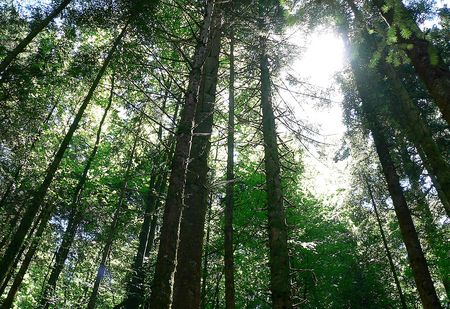 A new day in the "Allgäu", one of Germany's most beautiful regions!
Ein neuer Tag im Allgäu, einer der schönsten Gegenden Deutschlands !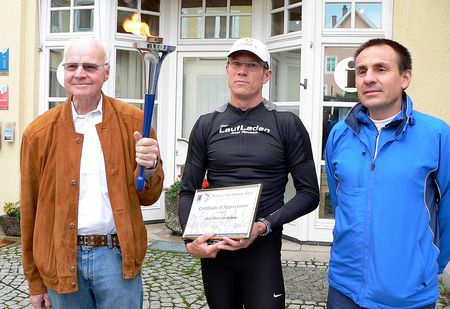 The Deputy Mayor of Sonthofen and our new friend Axel from the "Laufladen" welcomed our team and they took the first steps; Axel even some km...
Der Vize-Bürgermeister von Sonthofen und unser neuer Freund Axel from "Laufladen"begrüßten unser Team und liefen die ersten Schritte, Axel sogar einige km...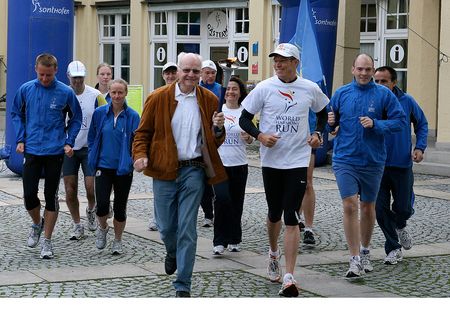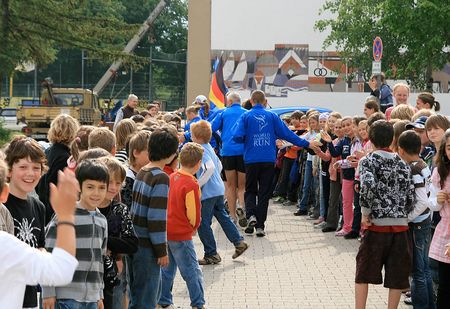 The kids in primary school Immenstadt gave us a great welcome...
Die Kinder der Volksschule Immenstadt begrüßten uns herzlichst...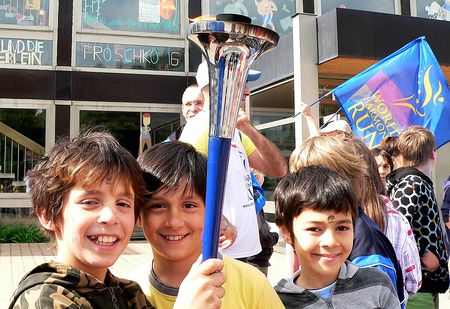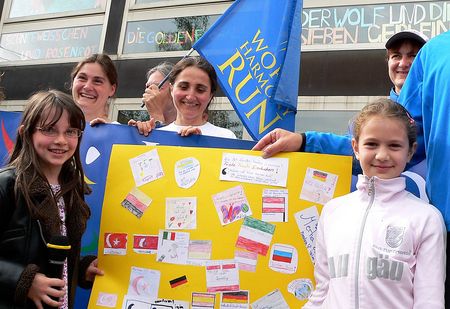 ...the kids prepared a special painting with themes about peace, harmony and various countries...
...die Kinder schenkten uns eine Collage mit den Themen Frieden und Harmonie!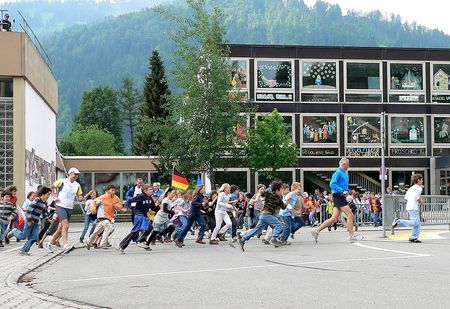 ...its time to run...
...und los gehts!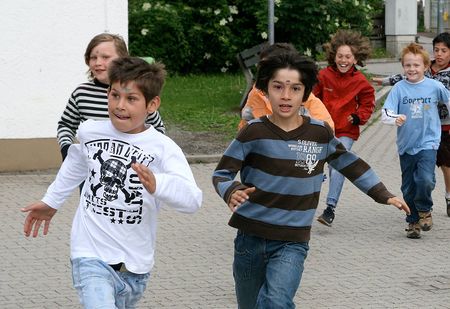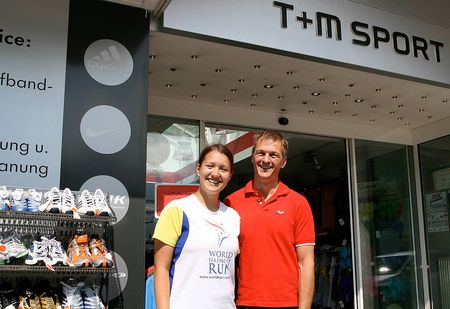 ...thanks to Thomas from T+M Sport for taking care of one of our runners who got lost!
...vielen Dank an Thomas von T+M Sport für die Hilfe beim Auffinden einer unserer Läuferinnen...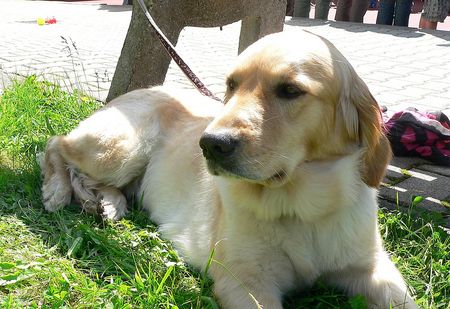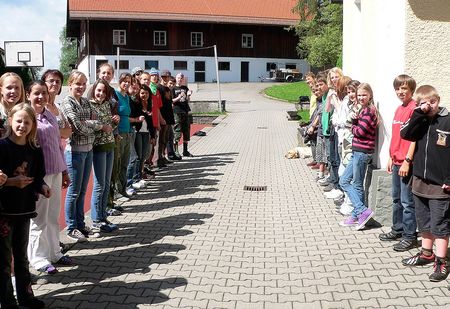 ...the team arrives in the Montessori school in Oberstaufen...
...der WHR trifft in der Montessori Schule in Oberstaufen ein...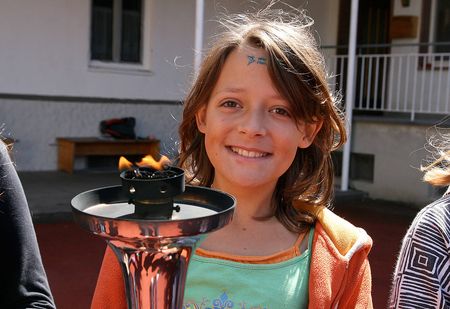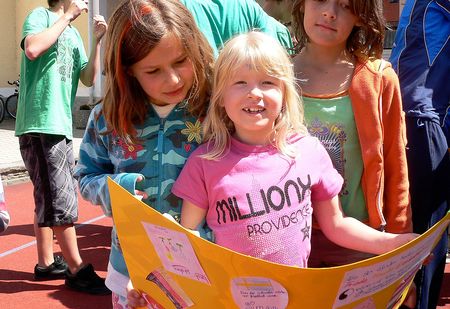 ...and we delivered the painting as a gift from the kids from Immenstadt!
...und wir schenkten den Kindern die Collage der Schule aus Immenstadt!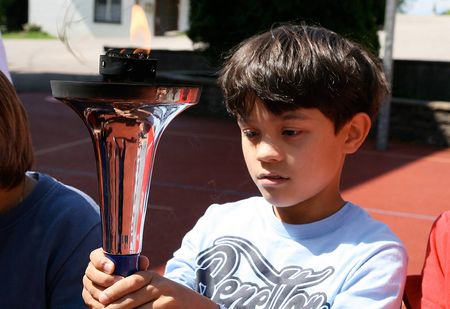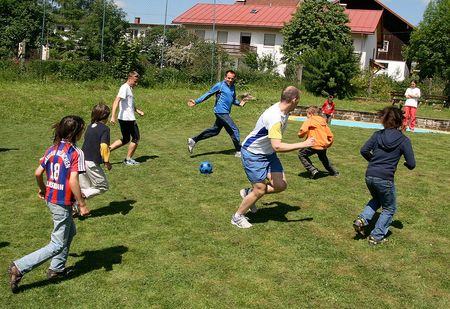 ...a highlight was an improvised soccer game: our international team against all the kids (that made 4 of us against 30! We lost 2:1...)
...ein Höhepunkt war ein improvisiertes Fußballspiel mit den Kindern der Schule: unser int. Team gegen den Rest (d.h. 4 Läufer gegen 30 Kids! Wir verloren ehrenvoll 2:1...)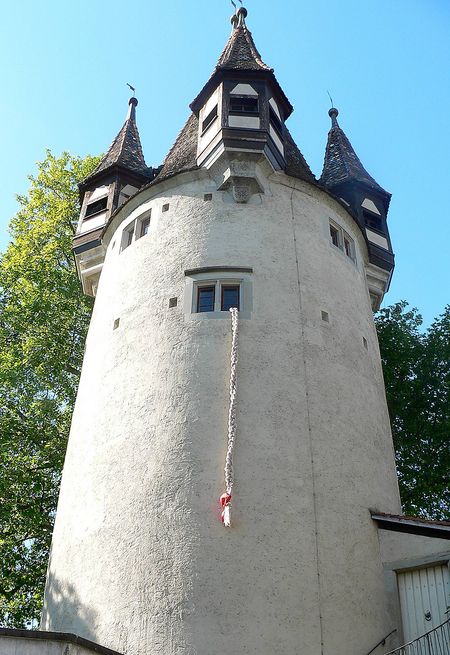 ...who lives here?
...wer lebt hier? Rapunzel?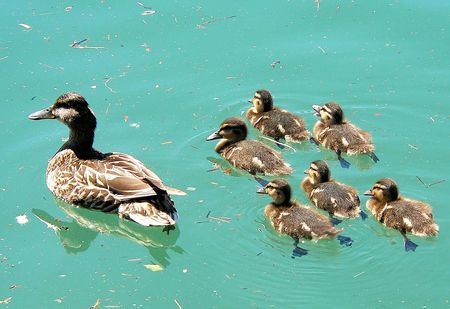 Finally we reached Lindau at Lake Constance. It is a really beautiful place: surrounded by majestic mountains the lake connects Germany, Austria and Switzerland.
Schliesslich erreichten wir Lindau am Bodensee. Am Horizont majestätische Berge, verbindet der See Deutschland, Österreich und die Schweiz...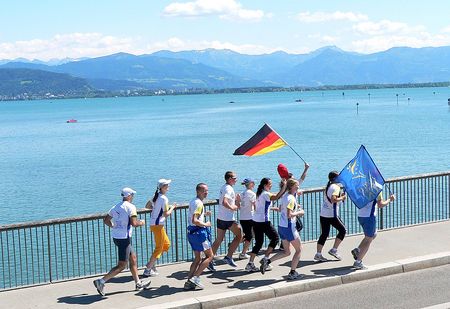 We reached the Island of Lindau, our final destination in Germany for this year. A short run through the old part of the city ended in the harbour!
Thank you Germany for hosting the World Harmony Run over the last days!
Wir beendeten den World Harmony Run in Deutschland auf der Lindau-Insel. Ein kurzer Lauf durch die Altstadt und wir erreichten den Hafen!
Vielen Dank an Deutschland für die hervorragende Gastfreundschaft!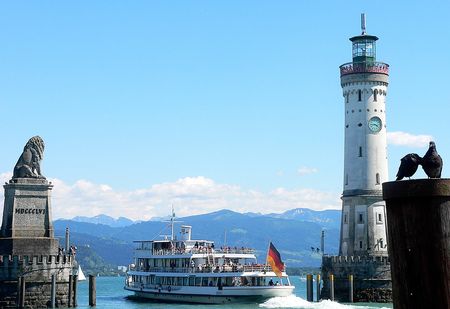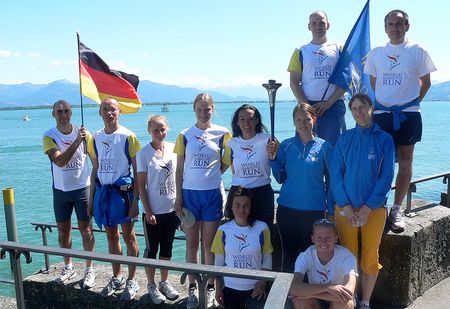 ...our international team says good bye to Germany...
...unser internationales Team verabschiedet sich von Deutschland...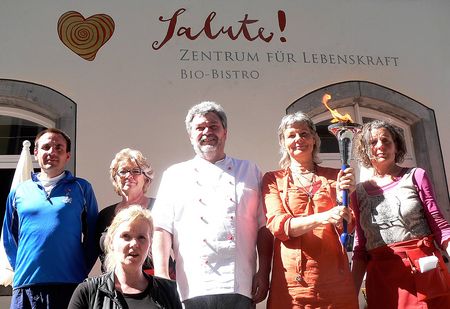 Special thanks to the team of "Salute" for the perfect runners-food which they cooked for us!
Further many thanks to "Gästehaus im Bachl", Hotel Grünten, Hotel Pension Wolf and Hotel Hirsch for the generous support of our team!
Vielen Dank an das Team vom "Gesundheitszentrum Salute" für die perfekte Läuferverpflegung!
Ebenfalls ein großes Dankeschön an Gästehaus im Bachl", Hotel Grünten, Hotel Pension Wolf und Hotel Hirsch für die Unterstützung des WHR!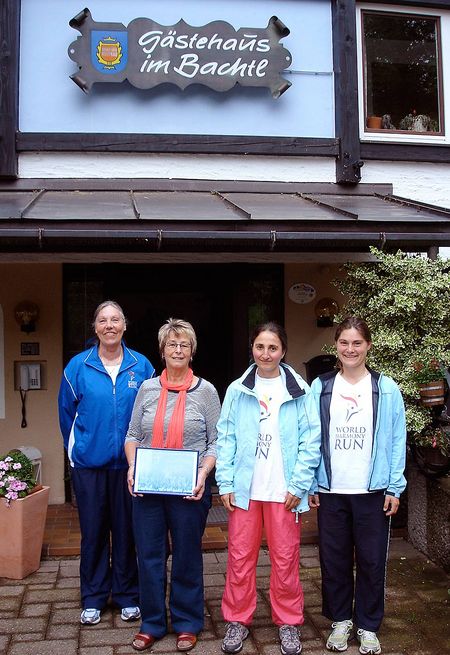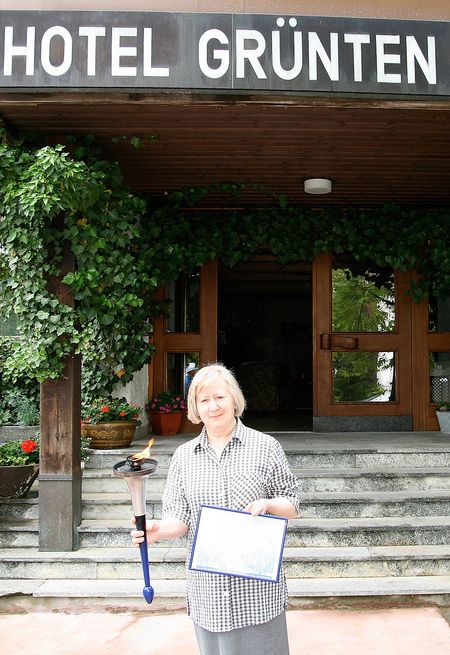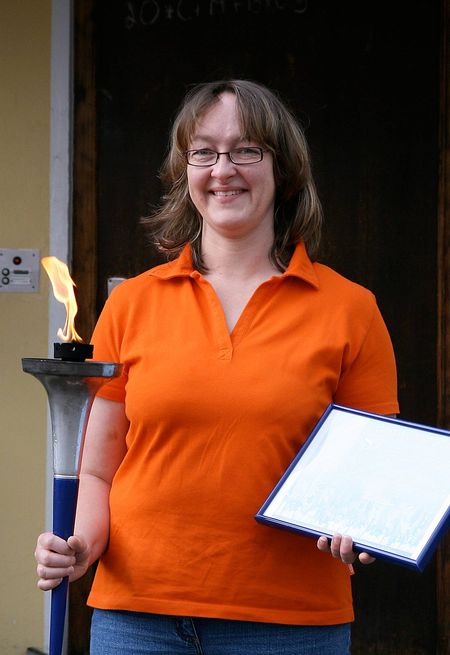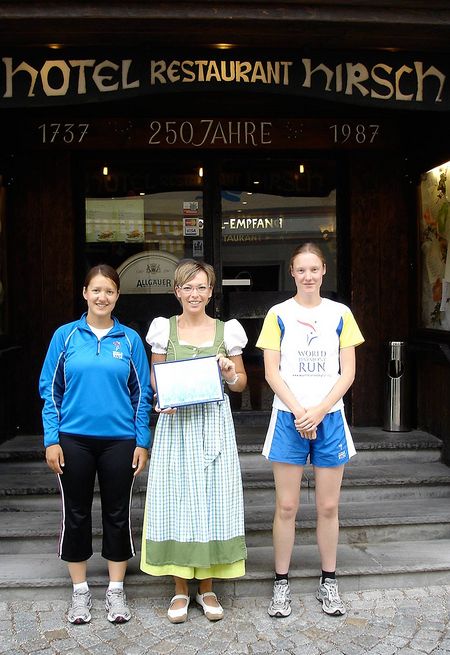 ---
Distance: 70 km
Team Members:
Dipavajan Renner (Austria), Manjula Lecordier (France), Roos de Waart (Netherlands), Dima Lehonkov (Ukraine), Daria Soboleva (Russia), Sonia Bruzzone (France), Domenico Martina (Italy), Natalia Lehonkova (Ukraine), Jarek Werner (Poland), Sumahat Strohn (Germany), Nisanga Mehikic (Bosnia i Hercegovina), Andrea Fidrmuc (Slovakia)
Harmonemail:
You can send a message to the runners or read the messages.
Gallery: See more images!