Faroe Islands 4 September: Haugasund - Tórshavn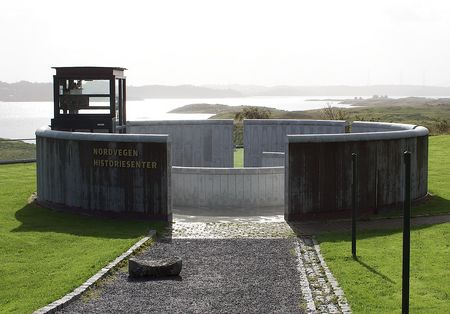 Yesterday, storms barred our landing in the Faroe Islands and the plane had to redirect to Haugasund. So, before we boarded our second plane to go to Faroe Islands, we decided to check out the Viking history museum at Haugasund.
I går forhindrede vejret os i at lande på Færøerne og vi måtte forbi og videre til Haugasund i Norge og overnatte. Så næste dag inden vi skulle videre til Færøerne besluttede vi os for at besøge Vikingemuseet i Haugasund.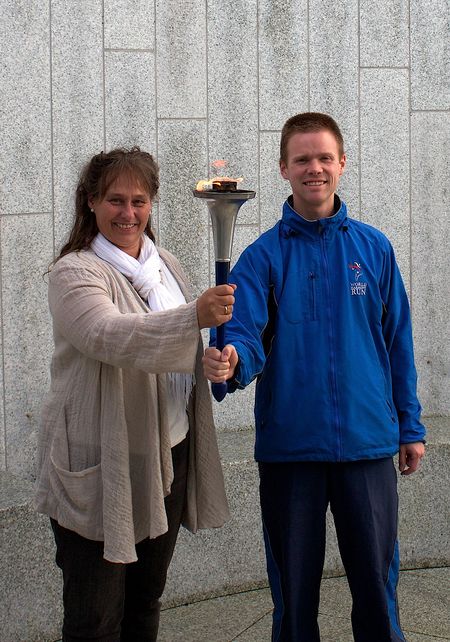 We were cordially received by Anita L. Arnøy, who offered us a free tour of the museum.
Der tog Anita L. Arnøy glad imod os og tilbød os en gratis rundtur i museet.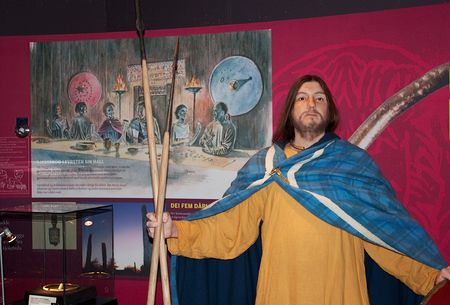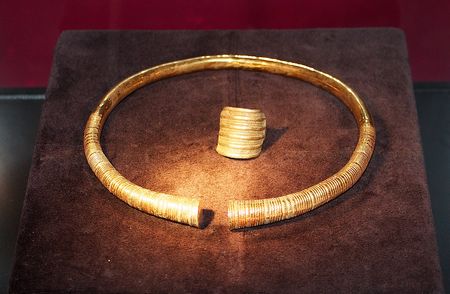 There is an unbelievable amount of artefacts that have been found in Avaldsnes, where the museum is located, and it is believed that they will find many more. Basically, you can trace the history of the Norwegian kings from the beginning until the 14th century at Avaldsnes.
Der er blevet fundet utroligt mange artefakter på Avaldsnes hvor Vikingemuseet er og de regner med at de finder mere. Man kan faktiskt følge hele Norges kongehistorie på Avaldsnes helt fra starten og indtil 1400-tallet.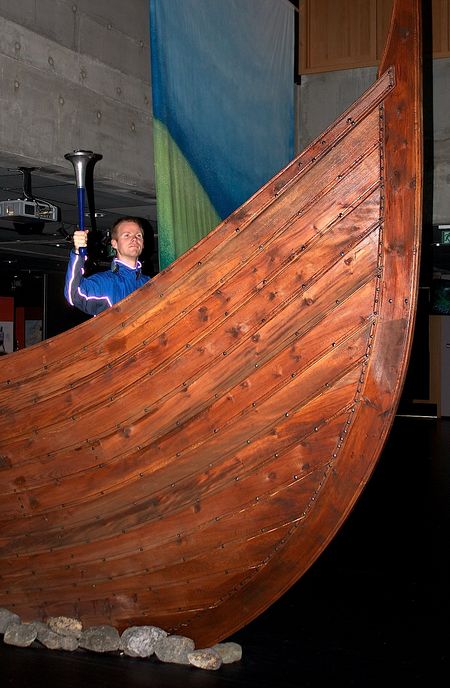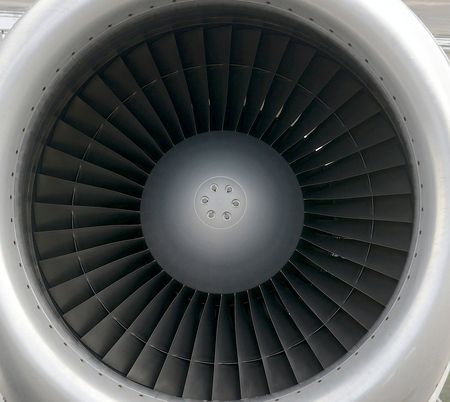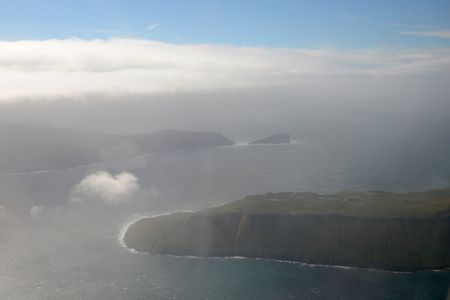 Our second try at landing in the Faroe Islands. This time we have the islands in sight, will we make it...?
Forsøg nummer to til at lande på Færøerne. Denne gang kunne vi faktiskt se øerne gennem vinduet... mon vi klarer det?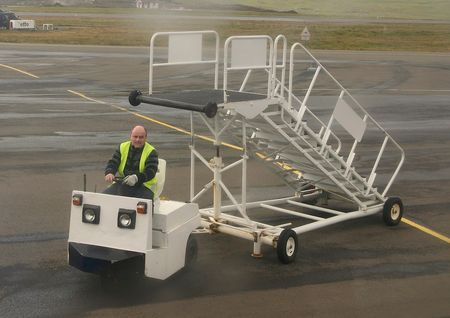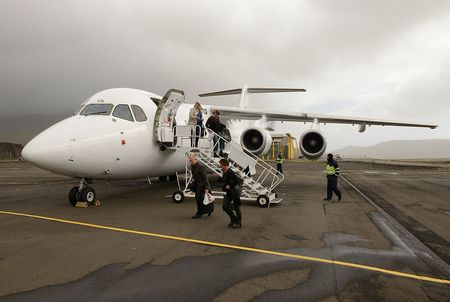 Victory! Our plane landed and the happy passengers were able to disembark.
Sejr! Vores fly landede og de glade passagerere fik lov til at stå af.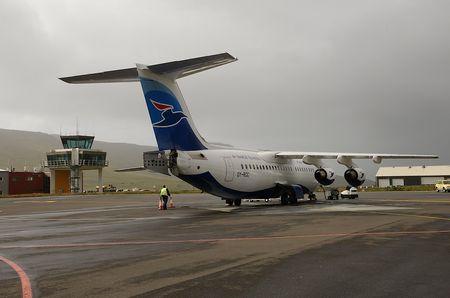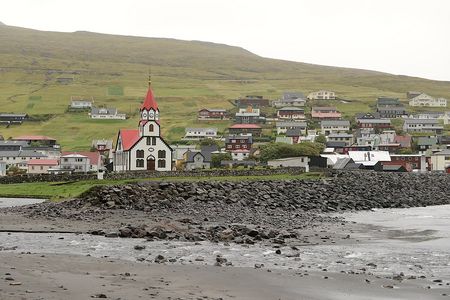 Our first acqauintance with the Faroe Islands started quite pleasant. They have many cute houses..
Vores forste indtryk af Færoerne var ret godt. Der er mange søde huse..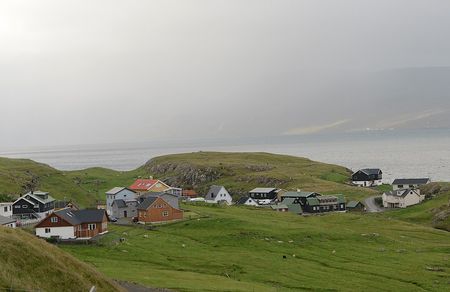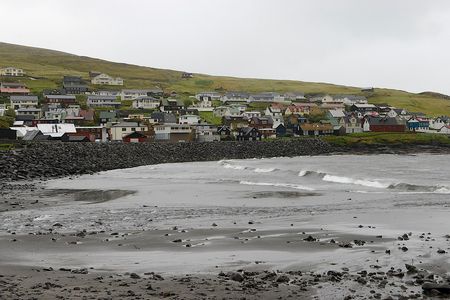 ...a lot of coastline...
Meget strand og kyst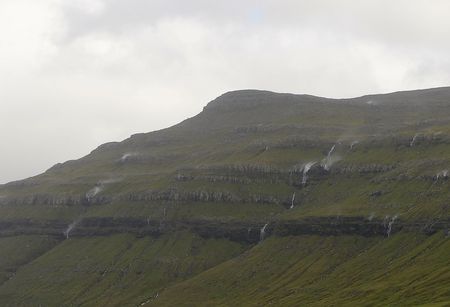 ...and the wind can blow so hard that the waterfalls actually run up instead of down!
..og der kan blæse så meget at vandet i vandfaldende går opad istedet for nedad!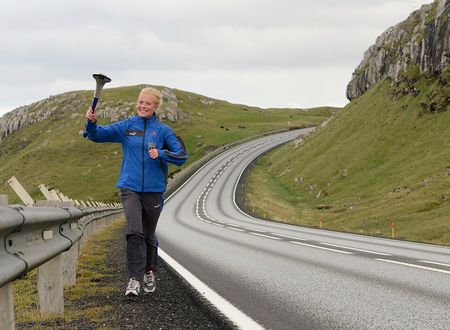 Laufey takes her first steps as a World Harmony Run Team member.
Laufey løber sin første strækning som medlem af World Harmony Run teamet.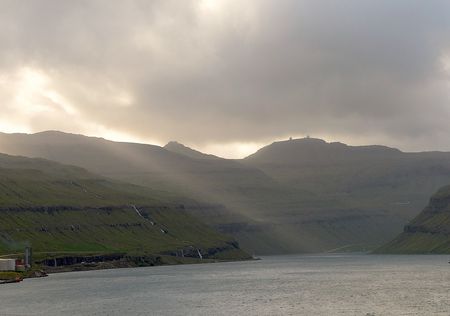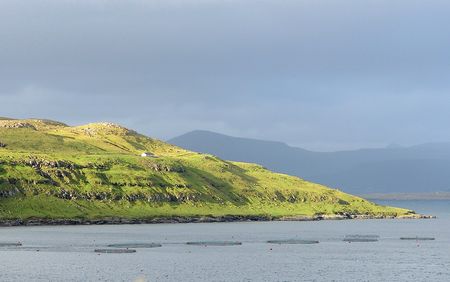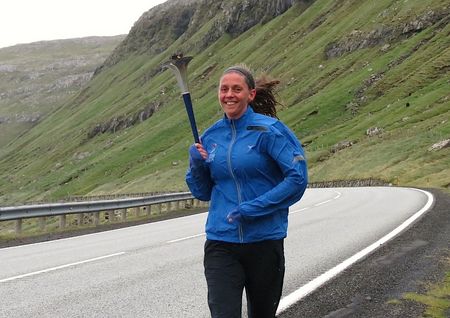 Shyamala remarked that the beautiful landscape reminded her of her native Scotland.
Shyamala konstaterede at det smukke landskab mindede hende om hendes hjemland, Skotland.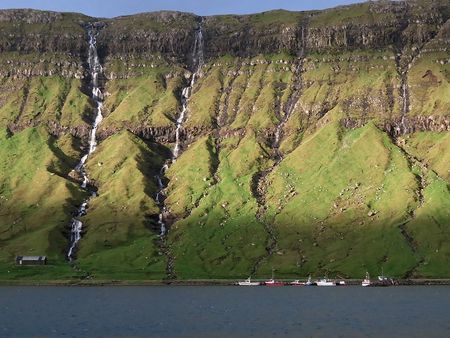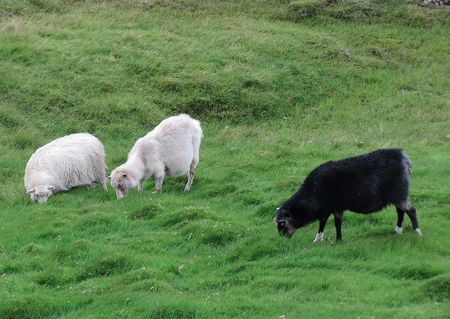 Faroe Islands, or Føroyar, as they say in their own language, actually means "Sheep Islands". We can see why!
Færøerne, eller Førøyar, som de siger på deres eget sprog, betyder faktiskt "Får øerne". Vi kan godt se hvorfor!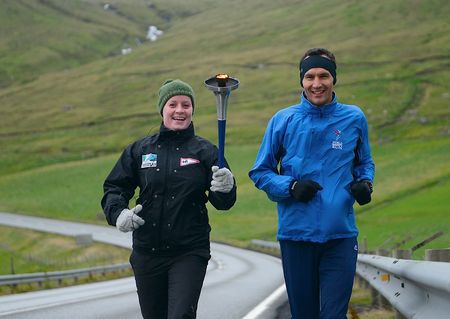 Today was like the unofficial start of the Run, but still we had many spontaneous meetings. Pictured on the left is Albjørg Joensen who braved the wind with Apaguha.
I dag startede vi løbet uofficielt, men vi mødte alligevel mange mennesker spontant. Til venstre på billedet er Albjorg Joensen som modigt for mod vinden sammen med Apaguha.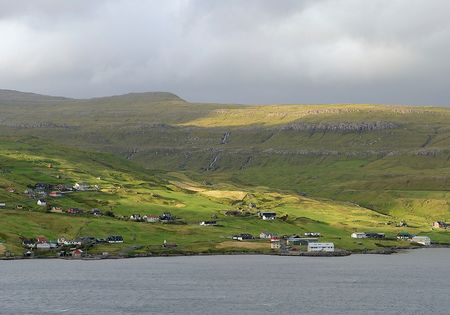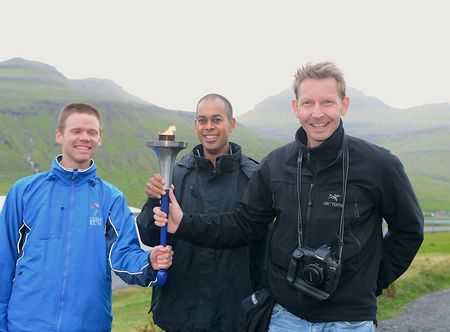 Jan Dag and Jonas Hvid, journalists from the Danish newspaper Jyllandsposten happened to meet us on the road and were quite interested.
Jan Dag og Jonas Hvid, journalister fra den danske avis Jyllandsposten var tilfældigvis ude at gå og mødte os på vejen. De var ret interesserede.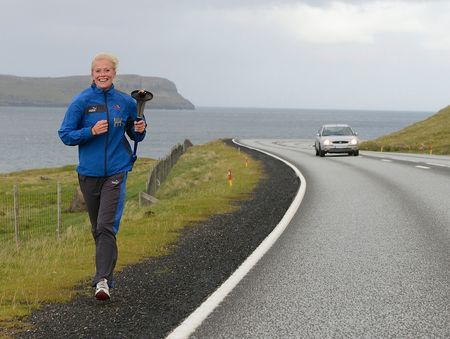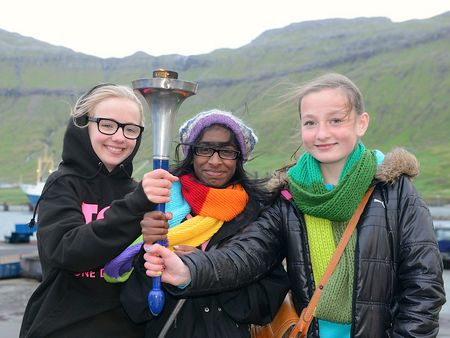 Silja Hammer Matras, Elin Højsted and Maria Joensen happened to meet us while they were waiting for the bus. They were happy to get the chance to hold the Torch and make a wish for peace and harmony.
Slija Hammer Matras, Elin Højsted og Maria Joensen mødte os også tilfældigt mens de ventede på bussen. De var glade for at få mulighed for at holde fakkelen og ønske fred og harmoni.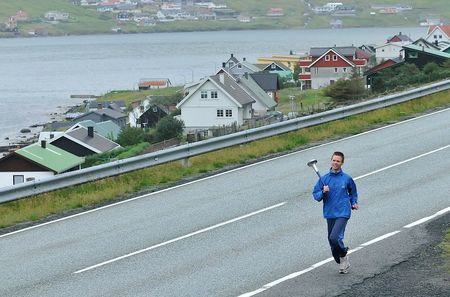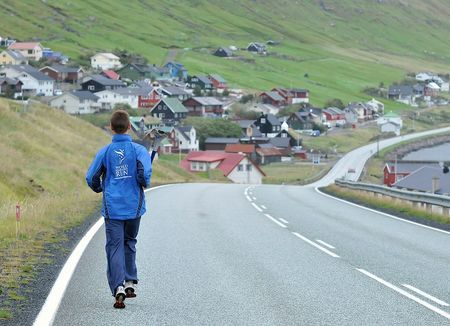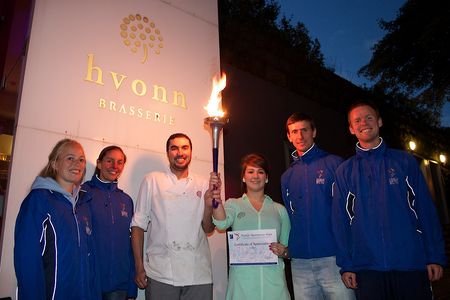 Tonights dinner was very generously sponsered by the hvonn Brasserie in Tórshavn. It was both tasty and filling.
Aftenens måltid var sponsoreret generøst av Hvonn Brasserie i Tórshavn. Det smagte meget godt og mettede også godt!
---
Distance: 17 km
Team Members:
Apaguha Vesely (Czech Republic), Suren Torfi Leósson (Iceland), Pranava Rúnar Gígja (Iceland), Laufey Haraldsdóttir (Iceland), Shyamala Stott (Scotland), Mahasatya Janczak (Poland)
Harmonemail:
You can send a message to the runners or read the messages.
Gallery: See more images!