Ireland 27 February: Dublin - Castleblayney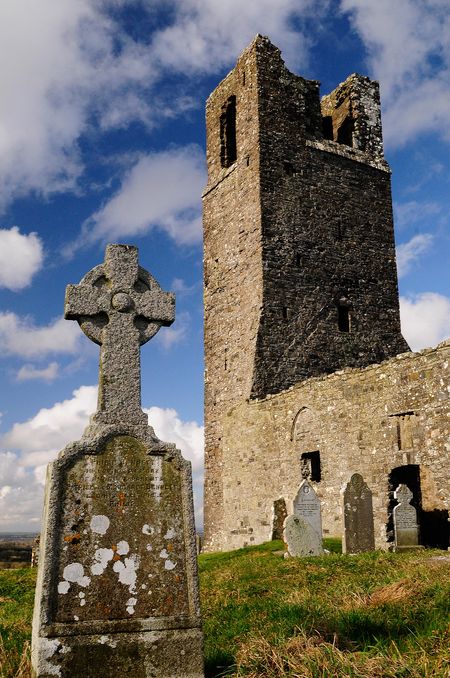 This morning we set of from the village of Skreen were an old church ruin marked our starting point.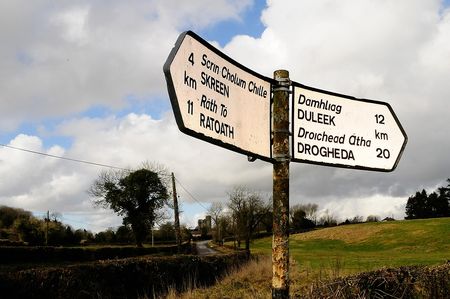 The international team had lots of fun trying to pronounce the Irish names of the towns.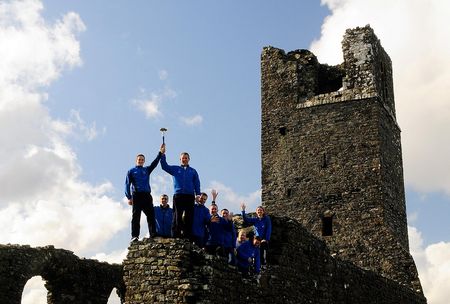 We climbed the Church with torch in hand.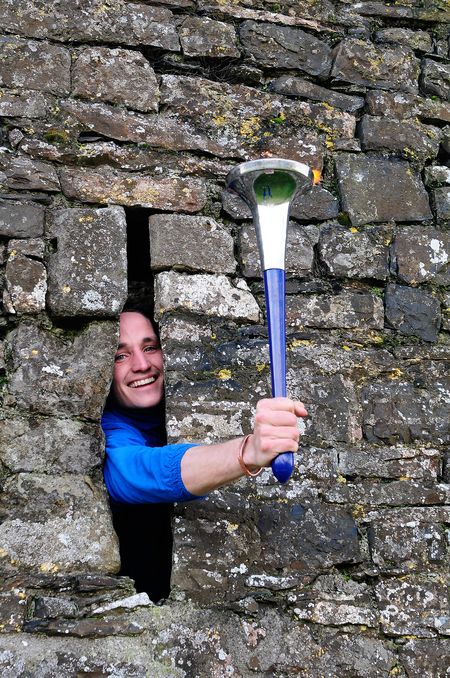 In medievil times the windows were quite small!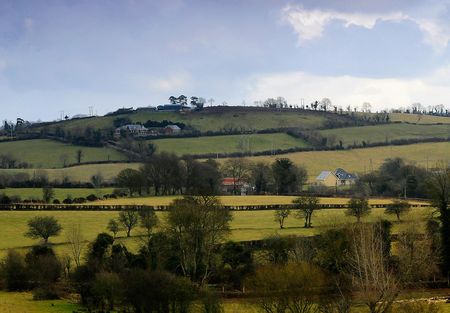 Ireland is truely the land of forty shades of green.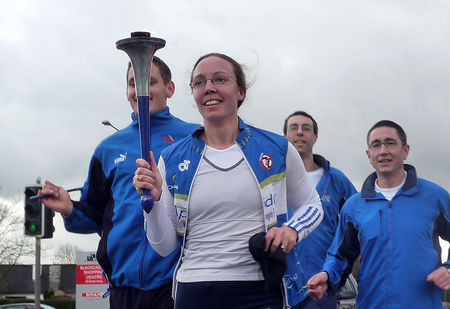 Karen from Navan joined us for a run through her home town. She was great fun to run with!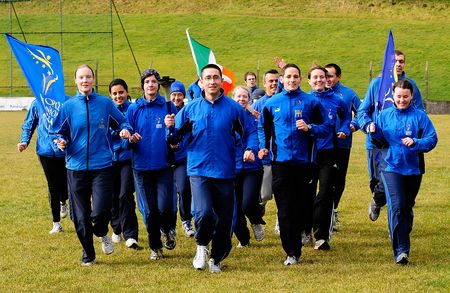 The team run across Kingscourt GAA football pitch.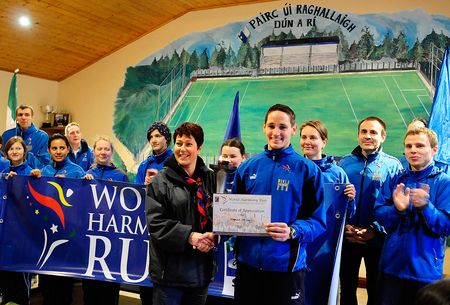 We were very warmly received by the Kingscourt scouts group and GAA football club.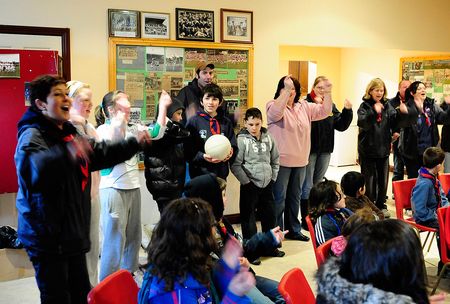 Kingscourt scouts group sang a joyful song for us icluding all the actions.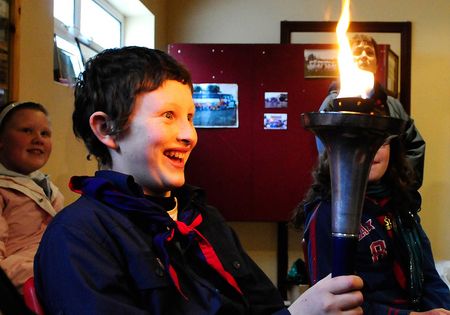 ...and they were thrilled to hold the torch.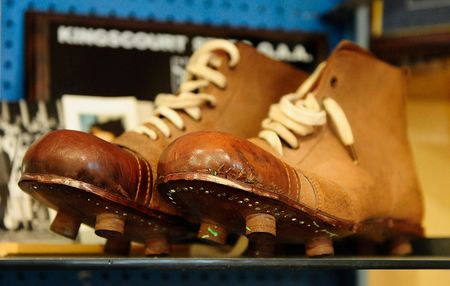 These were the football boots worn in the old days.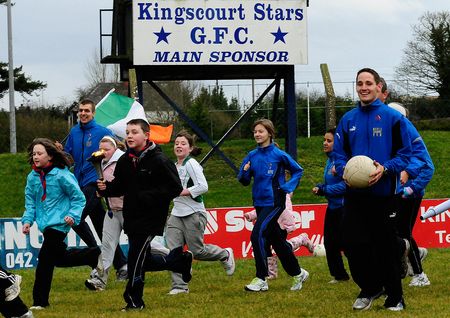 We run a lap of the football pitch and the young footballer from Kingscourt GAA gave a display of Gealic football for our team.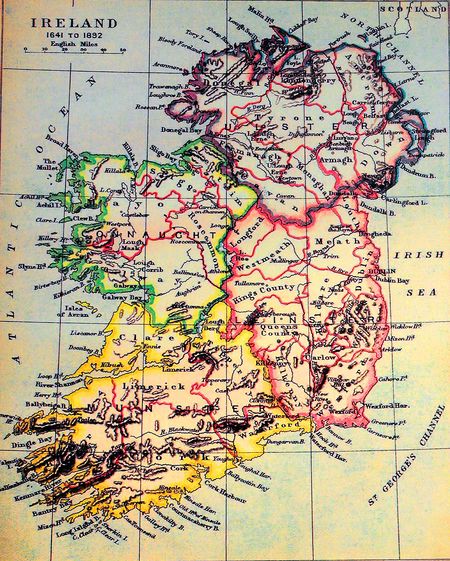 Yesterday we ran through counties Meath, Cavan and Monaghan. Try to find them on the map!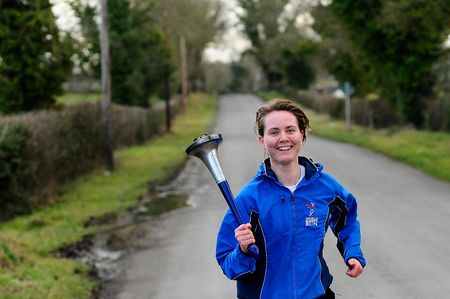 Maria is always delighted to run through the countryside.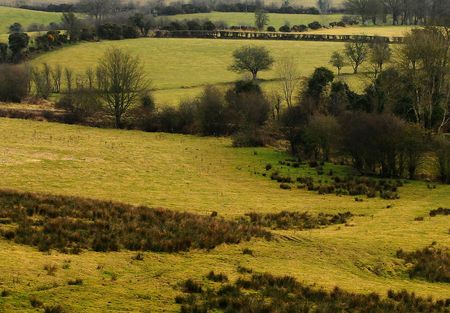 Undulating hills captivated the landscape all around.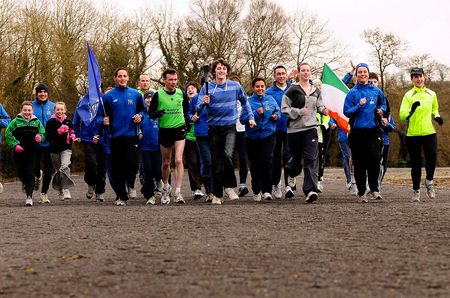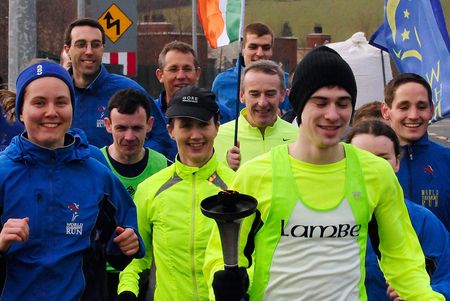 In Carrickmacross we met by Carrick Aces, the local athletics club. They brought us to the site of their new running track due to be complete later this year. We gave it a pre-test!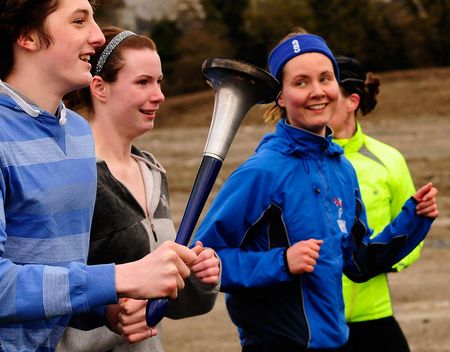 Smiles all round as we run with the torch.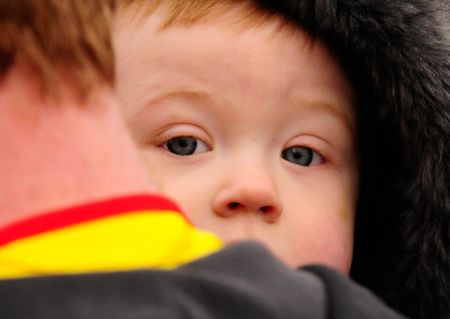 Bright eyes look on with curiousity.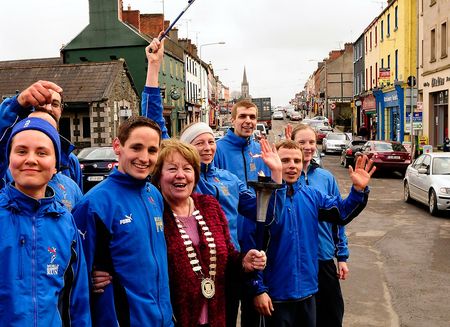 Mayor Kerr-Conlon of Carrickmacross showed her enthusiasm and kindness in greeting the team.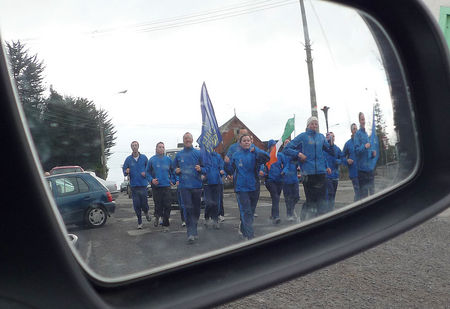 In hind-site the team always look happy.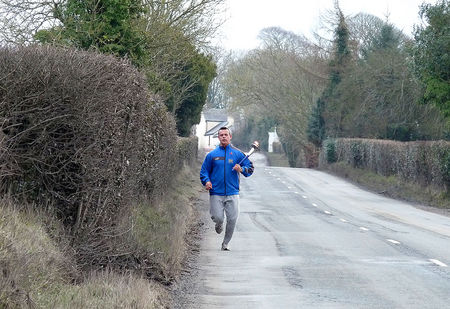 Devashishu from London covers some distance on the road.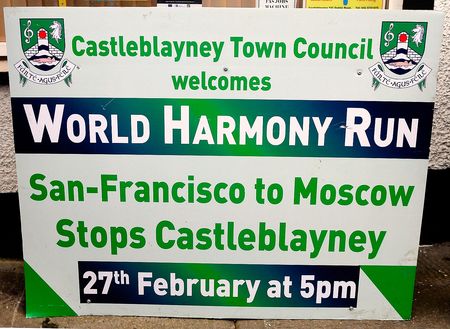 A warm welcome from Castleblaney Town. Apparently Dublin is the new San-Francisco!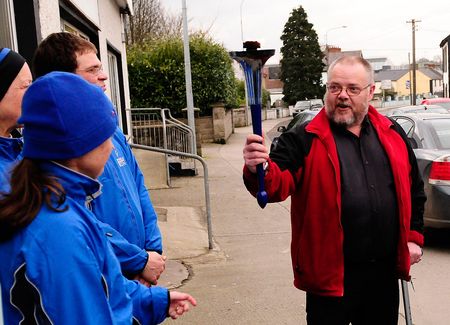 We were received by the members of the local youth club.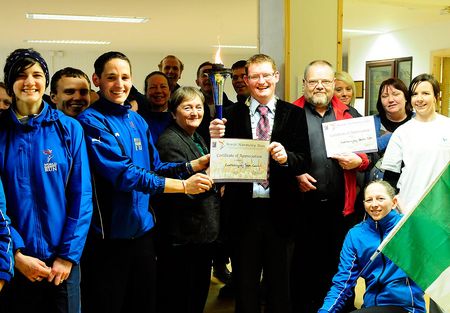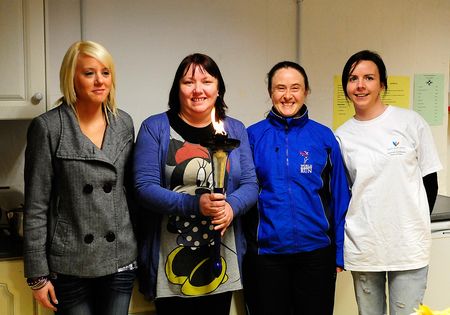 Councilor David Funchen and the members of Castleblayney youth club gathered for a group photo.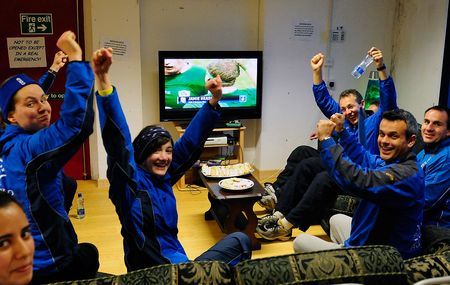 We managed to catch the end of the England vs Ireland rugby match. Of course we were all delighted that Ireland won the match... even Devashishu, Ed and Suswara from England gracefully accepted defeat.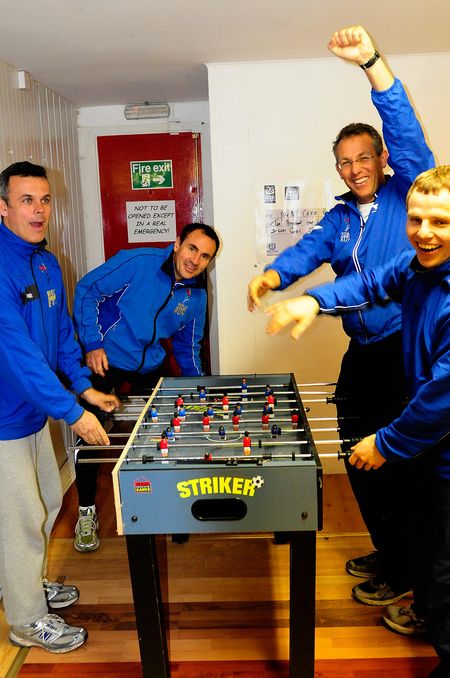 And the boys ended a great day with a football match of their own.
---
Distance: 80 km
Team Members:
Salil Wilson (Australia), Dipavajan Renner (Austria), Apaguha Vessely (Czech Republic), Devashishu Torpy (UK), Balavan Thomas (UK), Roos de Waart (Netherlands), Zoltan Theobald (Hungary), Kastura Panenkova (Russian Federation), Maria Manecke (Germany), Karolina Hausenblasova (Czech Republic), Karnayati Morison (Canada), Enyi Juarez (Guaremala), Tanya Kuznetsova (Russian Federation), Kokila Chamberlain (Wales), Sharada Crowe (UK), Aivaras Zydelis (Lithuania), Matthias Eckerle (Germany), Ed Silverton (UK), Suswara Payne (UK), Sanjaya Spettigue (UK), Katka Purusova (Czech Republic), Hanka Uchytilova (Czech Republic), Adelino Carvalho (France), Sadanand Magee (Ireland)
Harmonemail:
You can send a message to the runners or read the messages.
Gallery: See more images!