Ireland 28 February: Castleblayney - Belfast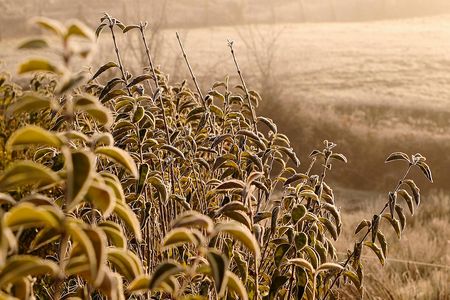 As we woke up this morning we were presented with the countryside covered with frost.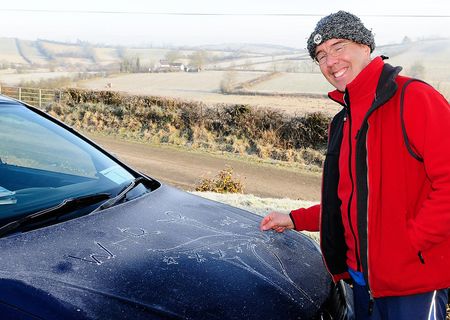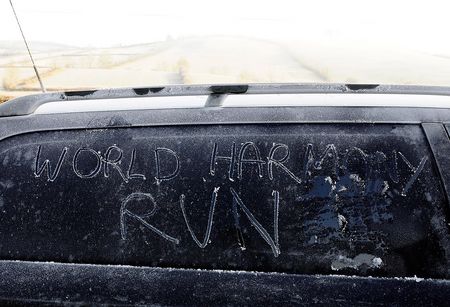 ...we took the opportunity to give some of our cars a more official appearance...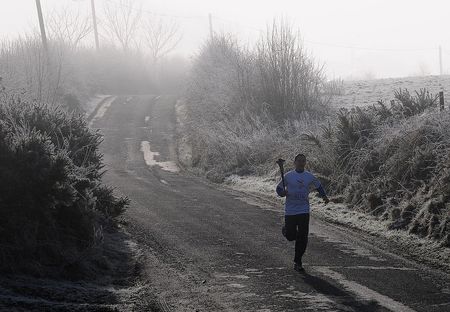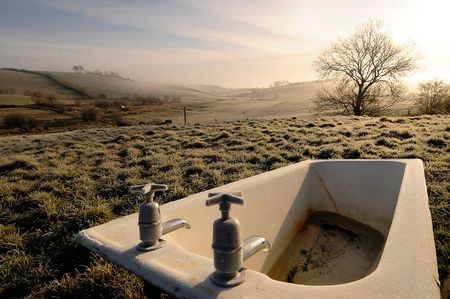 ...we wanted to take a hot bath in the morning, but the water was frozen...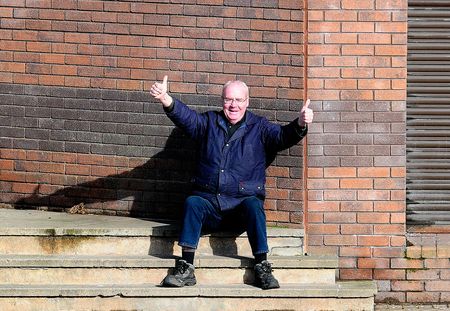 ..spectators cheering us along our route...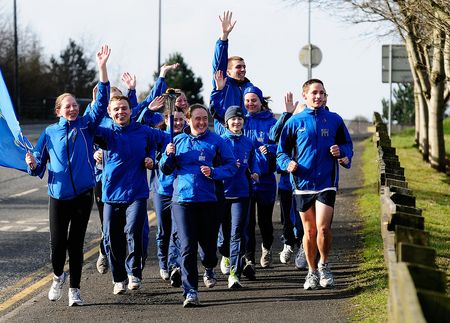 We crossed the border to Northern Ireland and left Eire. We didn't even notice the borderline!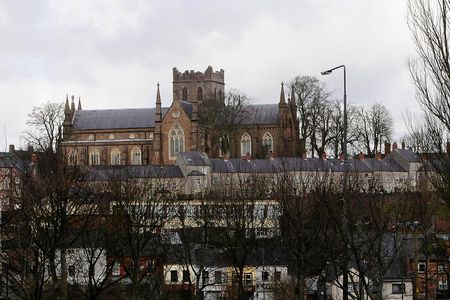 The first meeting of the day brought us to Armagh. The mayor received us in the local castle and treated us to a highly welcome buffet!

...Mr. O'Hanlon, mayor of Armagh...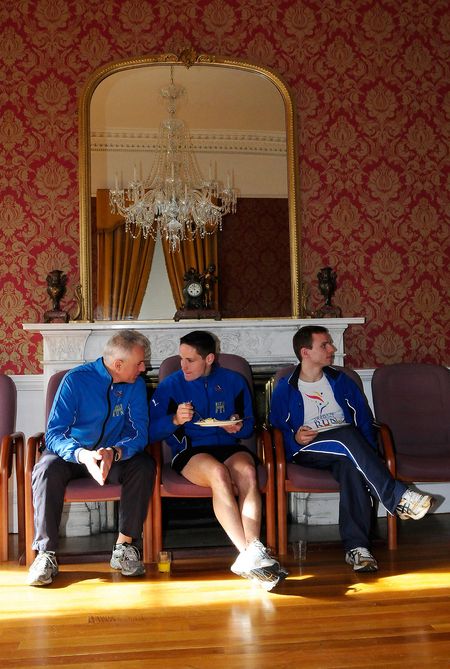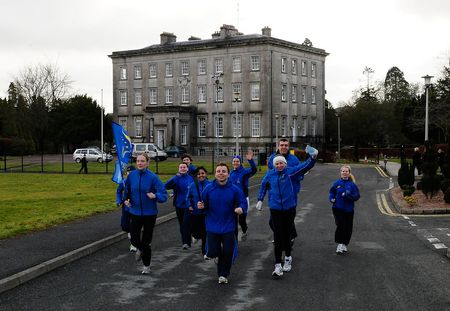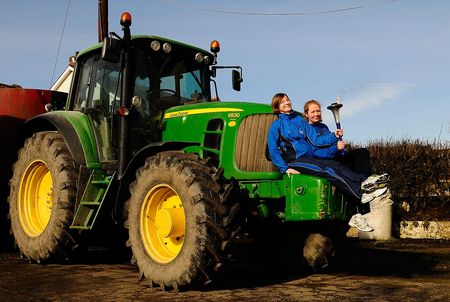 ...some runners enjoying the countryside...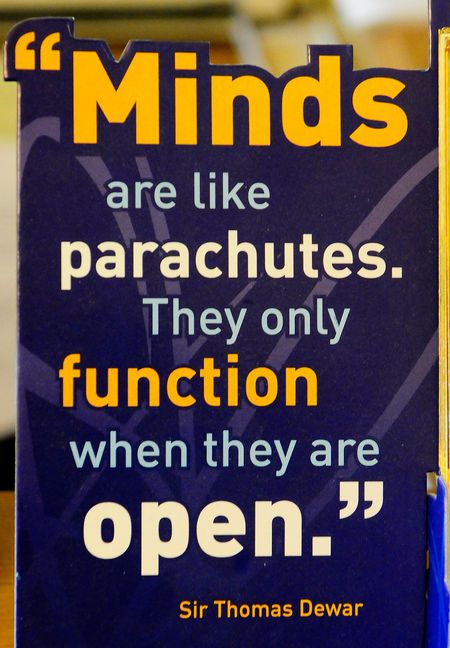 ...that's our motto for the Run, too...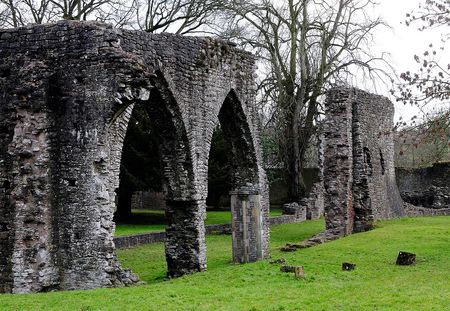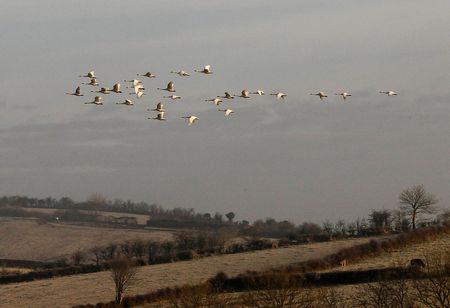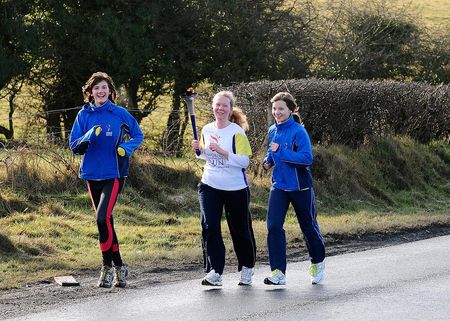 As it was Sunday, we didn't go to schools that day,but running in the beautiful nature of Northern Ireland paid off for the kids!
Our next meeting took place in Craigavon. The mayor, Mrs. Crozier, received us in a hearty, spontaneous meeing in a park!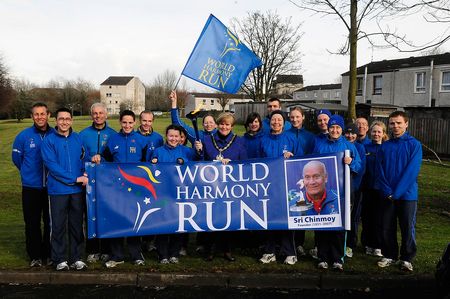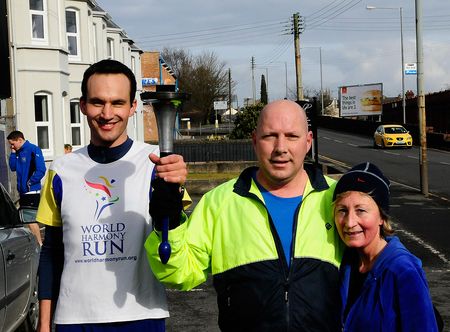 ...local runners joined in and carried the torch a few steps...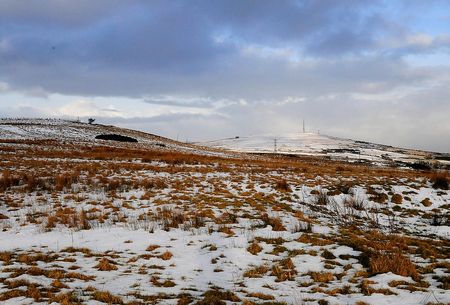 As we approached Belfast (we have chosen a route from the West), we crossed some "mountains", still covered with snow!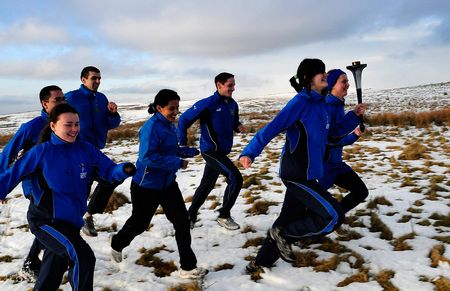 A "funrun" in the snow brought the whole team out of the cars!
After a long day we finally reached Belfast and enjoyed a good nights rest!
We want to say thank you to all our Irish hosts and friends for the great start of the World Harmony Run 2010 and for all the hospitality!
---
Distance: 90 km
Team Members:
Salil Wilson (Australia), Dipavajan Renner (Austria), Apaguha Vessely (Czech Republic), Roos de Waart (Netherlands), Zoltan Theobald (Hungary), Kastura Panenkova (Russian Federation), Maria Manecke (Germany), Karolina Hausenblasova (Czech Republic), Karnayati Morison (Canada), Enyi Juarez (Guaremala), Tanya Kuznetsova (Russian Federation), Kokila Chamberlain (Wales), Sharada Crowe (UK), Aivaras Zydelis (Lithuania), Ed Silverton (UK), Katka Purusova (Czech Republic), Hanka Uchytilova (Czech Republic), Adelino Carvalho (France), Sadanand Magee (Ireland)
Harmonemail:
You can send a message to the runners or read the messages.
Gallery: See more images!