Ireland 18 March: Belfast
Our final day in Ireland and Northern Ireland, and a beautiful one it is too! Today, we were inspired to take the World Harmony Torch to different places of prayer, meditation and worship of different faith groups, as a celebration of what we all have in common...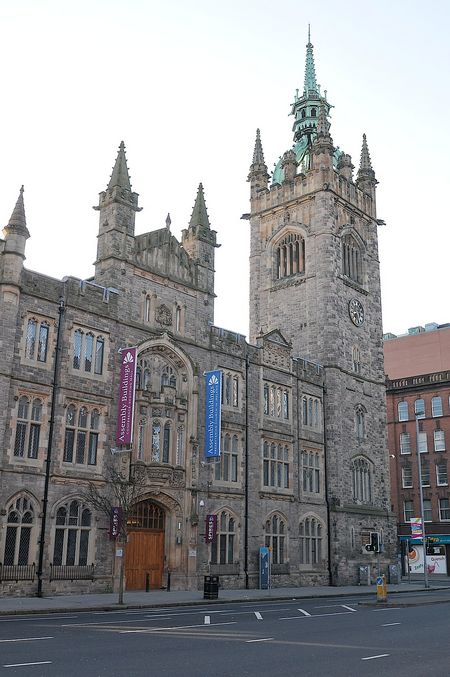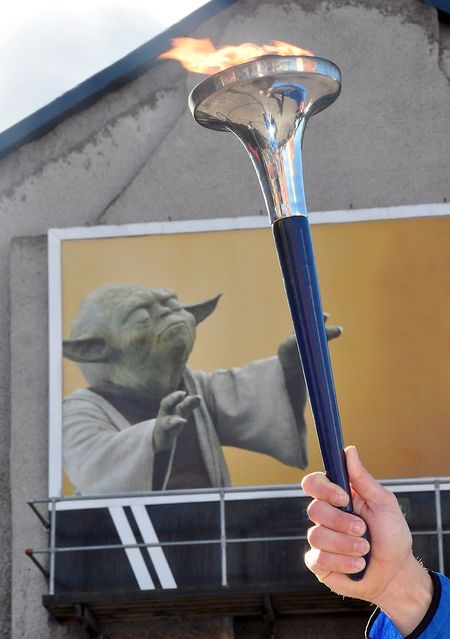 We have a short distance from our accomodation to our first event at St Peters Cathedral.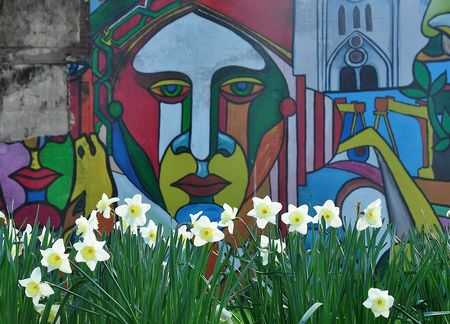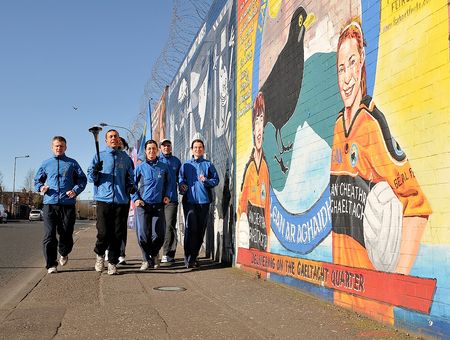 These murals are ubiquitious to Belfast - many of them are still quite political in nature, but it is interesting to see now that more of them are depicting cultural events - a reflection of changing times.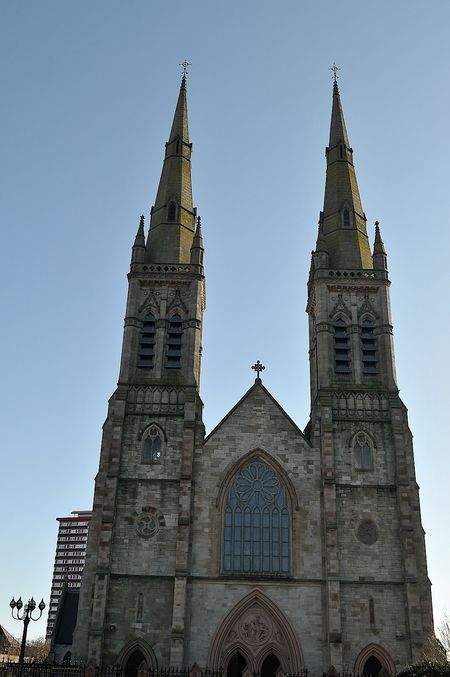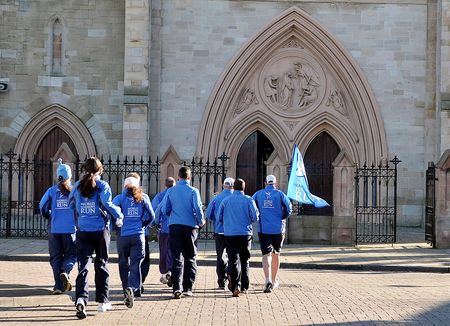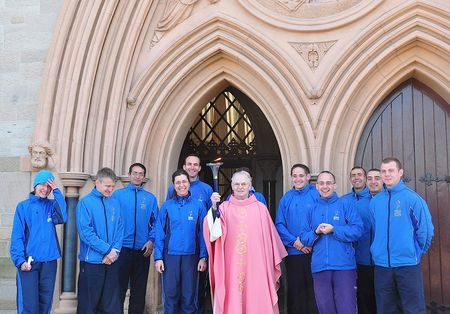 Fr Foran graciously recieves the torch and invites the runners to participate in morning Mass.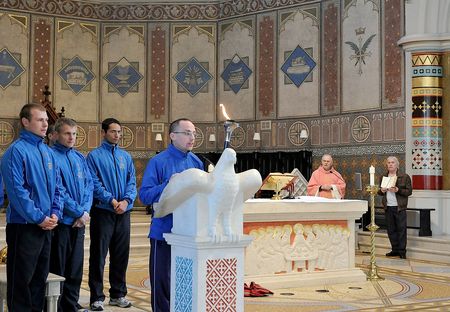 Nirbhasa says a few words about the Run, before inviting the runners to introduce themselves and the countries they come from.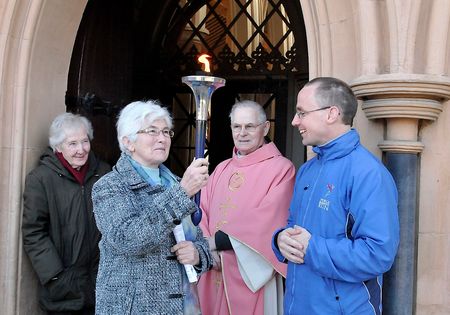 Outside, everyone gets a chance to make a wish or a prayer for world harmony.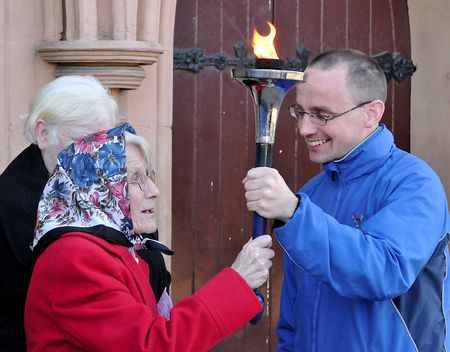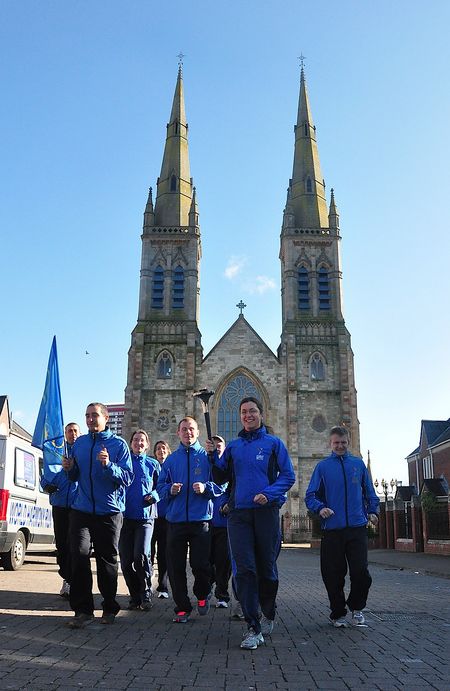 A very inspiring start to the day!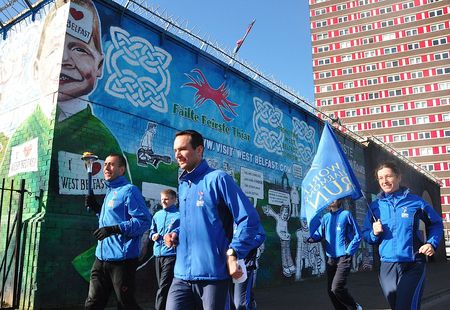 We have a 4km run to our next destination on a quiet Sunday morning - a chance to see some of the sights of Belfast...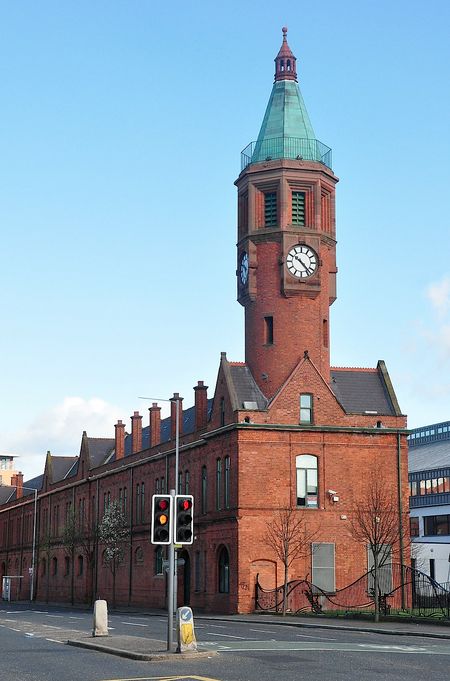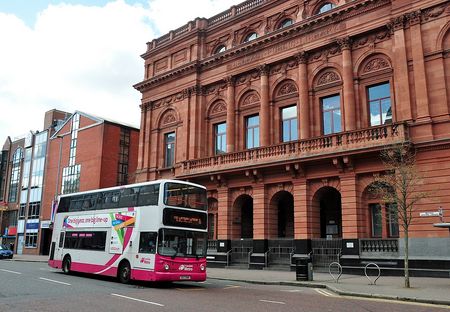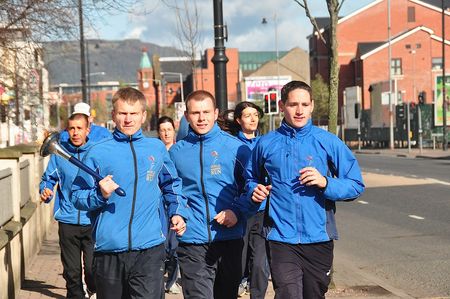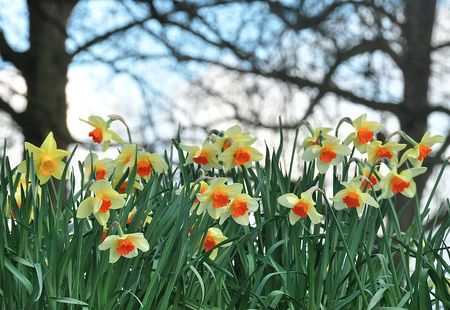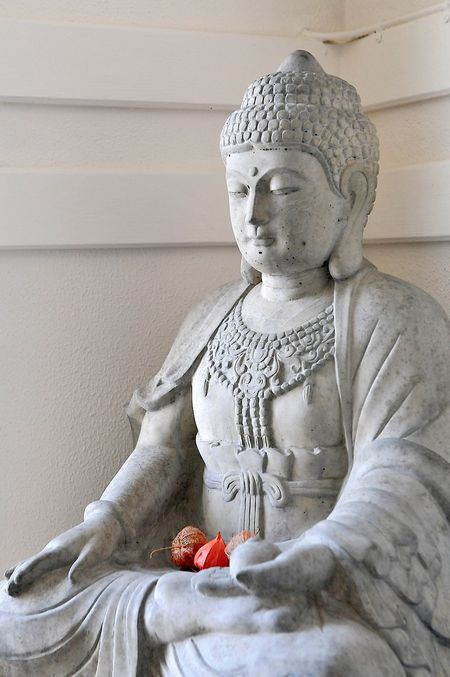 We arrive just before the Prayers for World Peace at the Potala Buddhist Centre.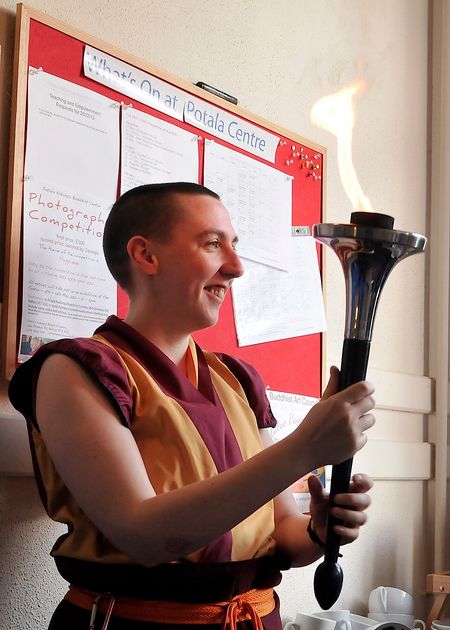 The resident teacher at the Centre, Kelsang Chitta very graciously receives the torch and invites us all inside.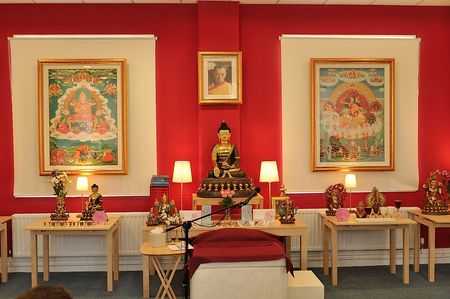 We say a little about our run, sing our World Harmony Run theme song, and share a few moments of silence for the common goal of a more peaceful world.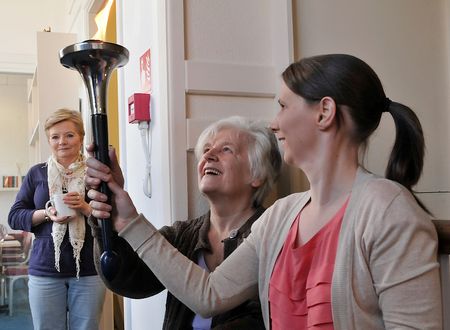 Chitta reads out this beautiful introduction before our moment of silence:
"We should know that learning to cherish others is the best method for establishing world peace in general and for our own peace of mind in particular. If everyone sincerely prays to be able to cherish other living beings, then gradually through the power of this prayer everyone will actually cherish each other. The world will then be permanently at peace, and pure and lasting happiness will pervade the entire world."
Venerable Geshe Kelsang Gyatso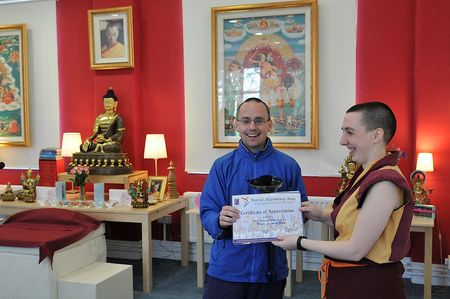 A certificate of appreciation for the lovely welcome.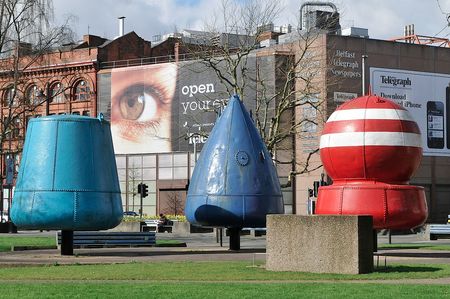 We wish we could stay longer, but we have to go to our next event...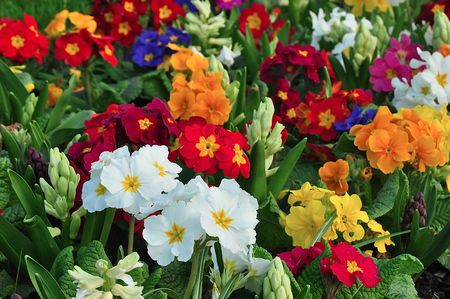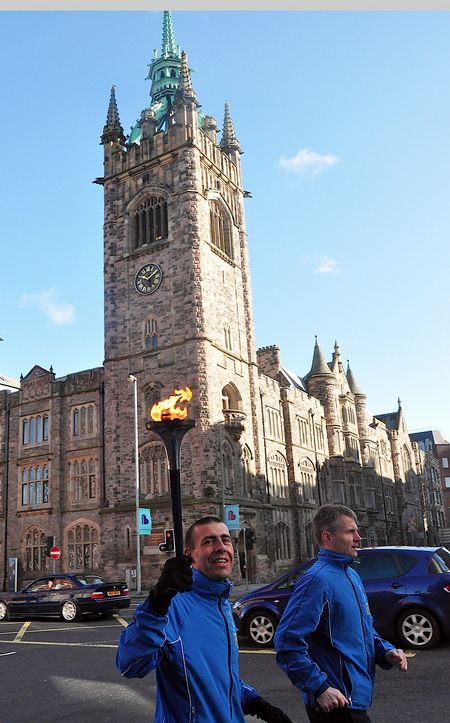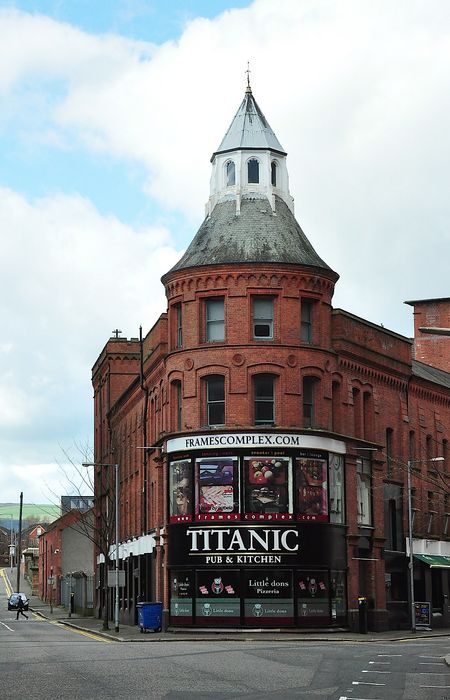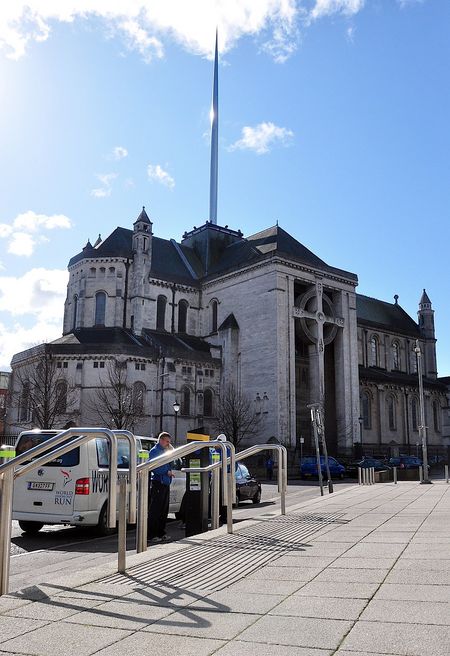 We arrive at our last event of the day in Belfast Cathedral. The 40 metre spire at the top is called the Spire of Hope, and it points both into the cathedral and out into the world. As we arrive into the back of the cathedral, we are greeted by lots of welcoming smiles.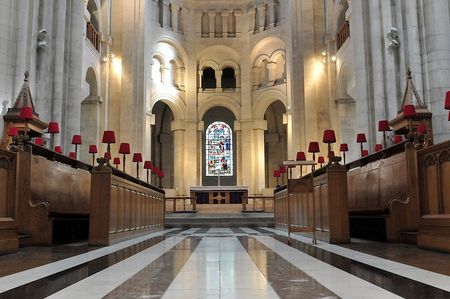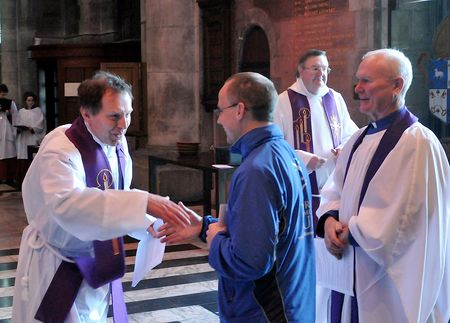 At the end of the service, Rev. John Mann meets us and reads out a lovely message of support for the Run.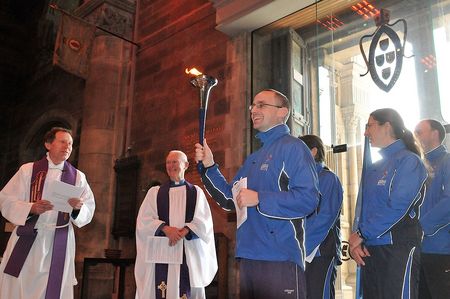 "We welcome the runners and supporters of the World Harmony Run to Belfast Cathedral today. You have brought the sunshine with you, but more importantly you have brought your message of hope to a divided world - the message that we in Belfast never tire of hearing: that the people of the world may be united in a common purpose, that difference is something that can unite and strengthen us, if we will shed the urge to dominate others and seek, sincerely and with humility, the healing for the wrongs of the past.
As you hold the torch that you have carried from country to country, from people to people, and have shared its light with those you don't know and yet seek to know, you offer that torch symbolically to us to hold at this Cathedral for a short time. As a Christian community, this whole vision rings joyfully with us, for the Prince of Peace has taught us the very message of compassion and unity that you show forth through the energy of your running, the happiness that you are spreading - but above all for the hope that you capture and hold for us all.
May God bless you and the burning flame of harmony that you carry; may you continue on your way in peace and speak your message through your action to those who through cynicism, a sense of hopelessness, or through the sheer wearing away of human dignity for whatever reason have lost the will to find a common path with others, so that a new spark may be found every day, every hour and every minute to constantly reignite us all with a burning heart, to long for a peaceful world and turn such desire into action. For this we pray, in thanks for your witness here his afternoon - may you go in peace."
The Very Reverend John Mann
Dean of Belfast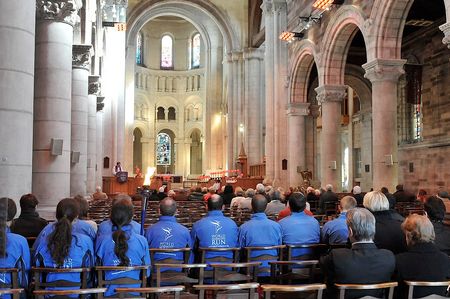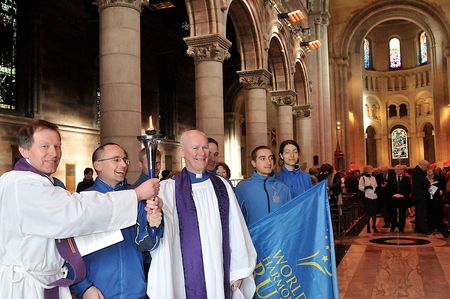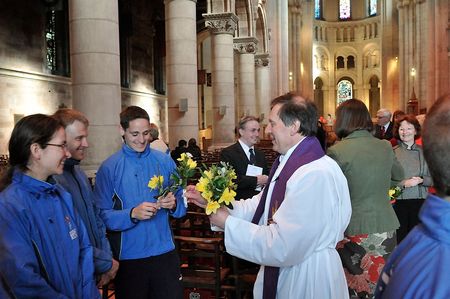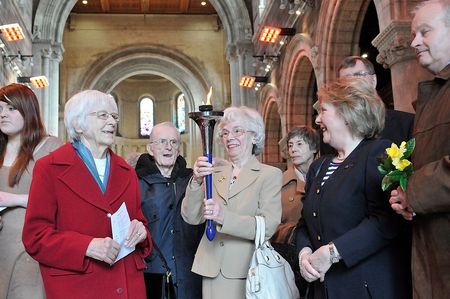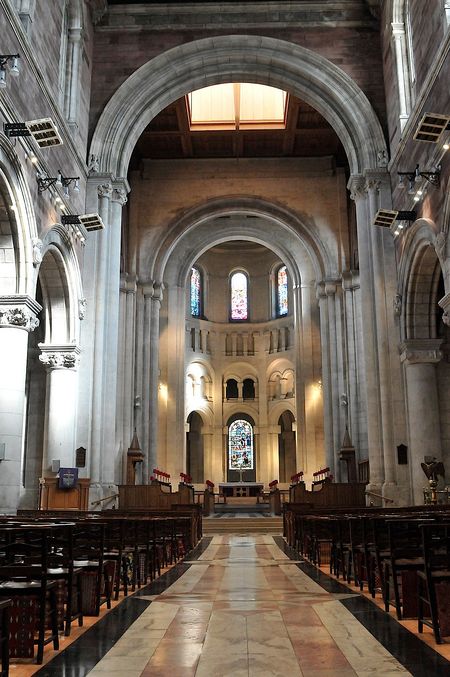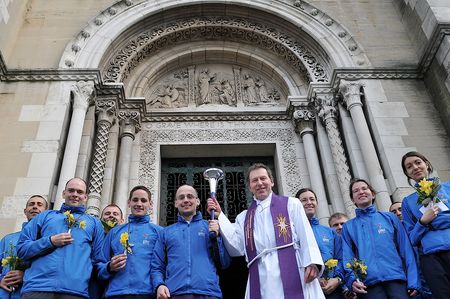 The Dean comes to the door of the cathedral to see us all off.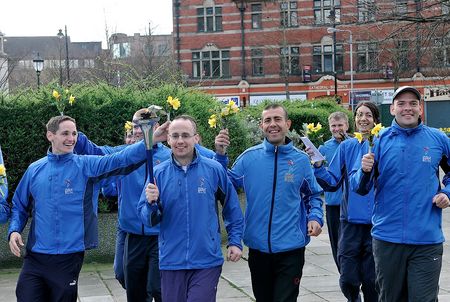 We recieved a lot of joy and inspiration from our meetings this morning!!!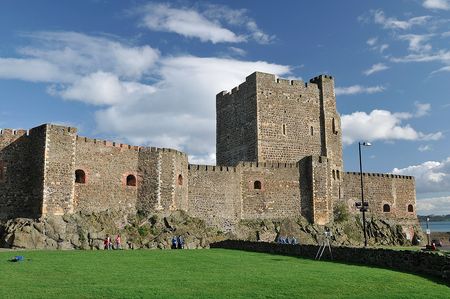 In the afternoon, we took the Torch on a little sightseeing tour, first to Carrickfergus Castle...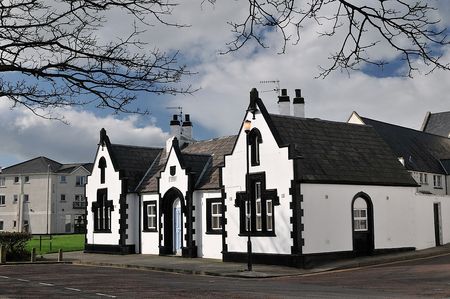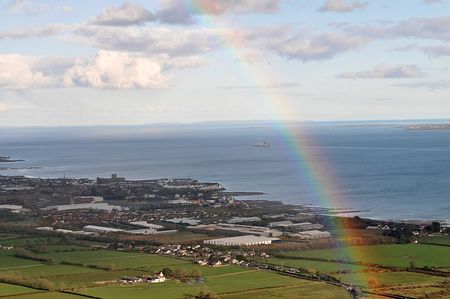 Then we drove up into the hills from where we could see for miles around.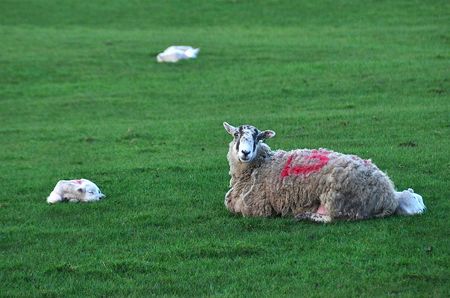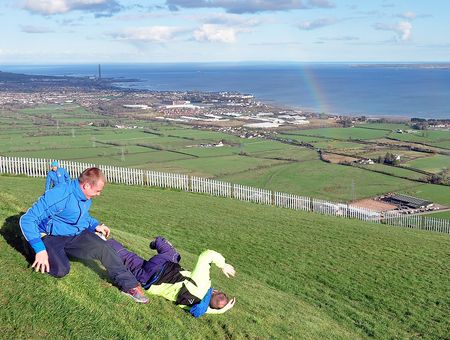 At the monument, the boys have an impromptu game where half of them of try and run to the top of the hill and the other half try and push them back down again. Of course, they all pick on poor Nirbhasa because of his luminous yellow jacket.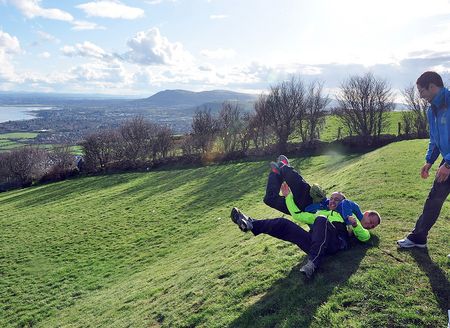 It probably doesn't look like the most harmonious scene, but we did get a lot of childlike joy from it :)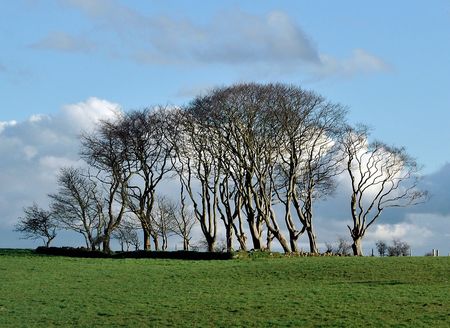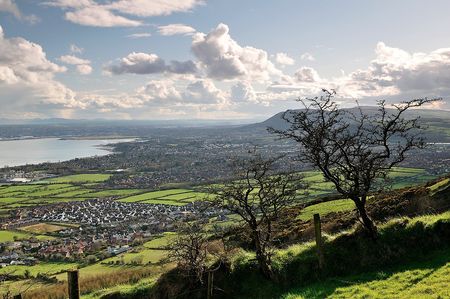 Time to sit in silence and enjoy the breathtaking scenery.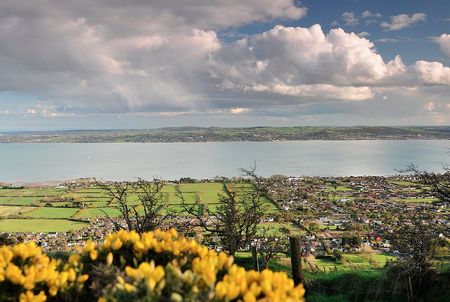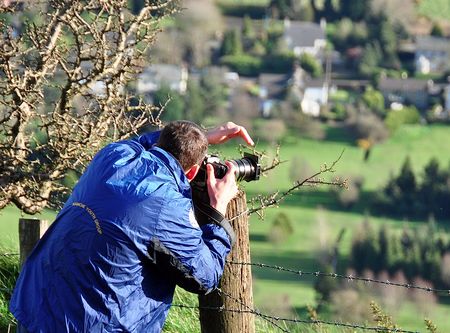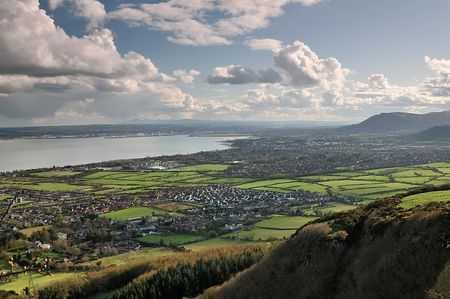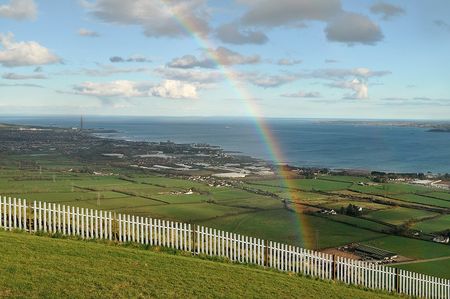 And so another wonderful Harmony Run visit to these shores ended, as we went back to our accommodation for a good nights sleep before catching the early morning ferry to Scotland the next day. Thank you so much to everyone - the team, and all the people we met along the way - for making this such a joyous visit.
---
Video Message from Davidson Hepburn, President (2009 - 2011) of the General Conference of the United Nations Educational, Scientific and Cultural Organization (UNESCO) for 25th Anniversary of the World Harmony Run and a vision for the decade: "Toward a Oneness-World".
Full Text of the 25th annversary message and link to 25 language informal Translations: http://www.worldharmonyrun.org/25
or Click on language button for separate youtube videos wth sub titles in varous languages
See also: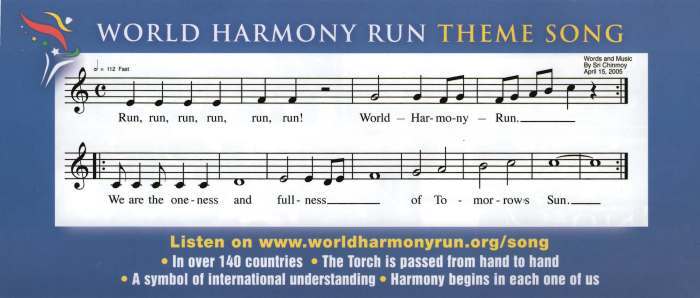 ---
Distance: 7 km
Team Members:
Apaguha Vesely (Czech Republic), Sandro Zincarini (Italy), Andre Carvalho Ribeiro (Portugal), Sumahat Strohn (Germany), Mladen Vujaklija (Croatia), Petar Mihaylov (Bulgaria), Rui Paulino (Portugal), Vladimir Ilyasov (Russian Federation), Laszlo Szente (Hungary), Barbara Tabackova (Slovakia), Abhejali Bernardova (Czech Republic), Charumati Pernicka (Czech Republic)
Harmonemail:
You can send a message to the runners or read the messages.
Gallery: See more images!