Moldova 6 July: Chisinau - Balti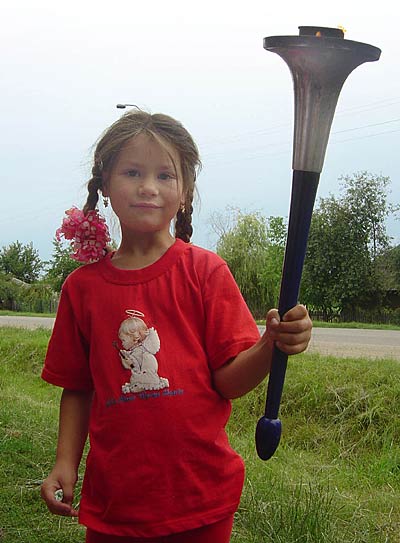 Rise and shine! The wide streets of Chisinau awake to the sight and sound of a brigade of runners making it through the city. It's a sunny start to the day. In all the places we visit today we are warmly welcomed by lots of shining, happy and enthusiastic faces, big and small. We meet with and run with loads of exuberant kids today.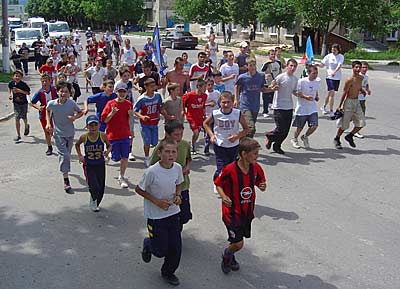 In almost all the welcoming ceremonies we are offered traditional decorated bun-bread with salt and jugs of wine. Most of us runners have to decline quaffing wine, but the kind gestures are very much appreciated.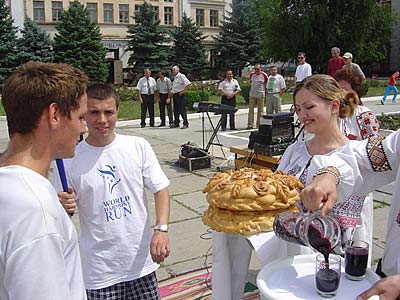 On the border between Chisinau and Orhei we are greeted by a quaint little ceremony. After this there is a bigger ceremony in the centre of the town. The mass of children running with us is full of excitement and energy. We are greeted by the Deputy Mayor and then the whole team is invited for a very filling lunch with salad, pastries, soup, and a warm meal of capsicums and mashed potatoes. Thank you very much!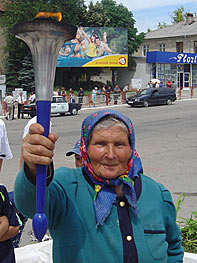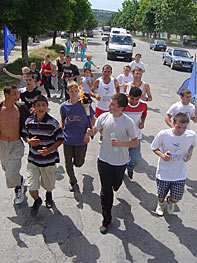 Grassy plains and fields are the order of the day; the landscape is relatively flat, skies are slightly cloudy, the temperature mild. Later on we also encounter some fog. It's a peaceful and atmospheric day.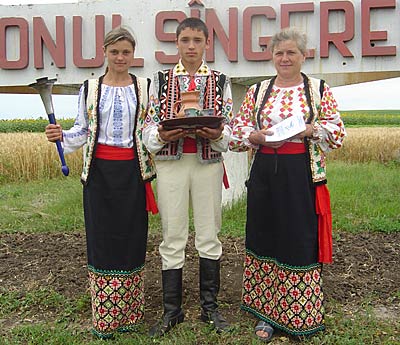 The region of Singerei! Now this is really an extraordinary experience for us. At about every 5k we are stopped by local village ceremonies.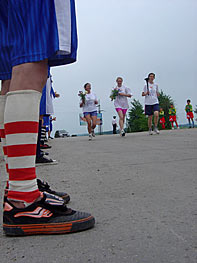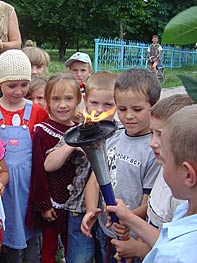 We meet a plethora of wonderful people and bunches of sweet little kids. They warm our hearts with their sweet smiles and kindness, and hand us food, drink and flowers.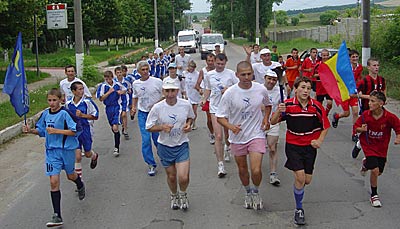 Towards the region's main ceremony a group of colourfully dressed young athletes flank our sides as we run towards the village of Prepeliza, where a flock of people is waiting for us.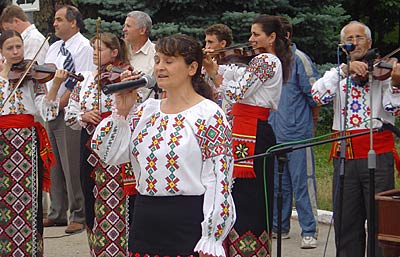 A great acoustic band entertains us with some melodious folk music. Their national costumes and rustic instruments are also a treat for the eyes. Thank you Singerei!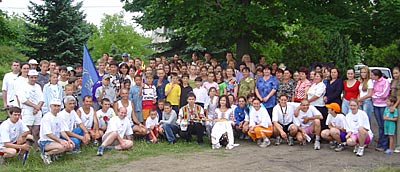 While casually running along the country roads, two of our runners unexpectedly find the whole village of Bilicenii Vechi, around 150 people, waiting for them at the roadside with the traditional bun-cake and wine greeting. Soon after this our vans catch up and we have a ceremony.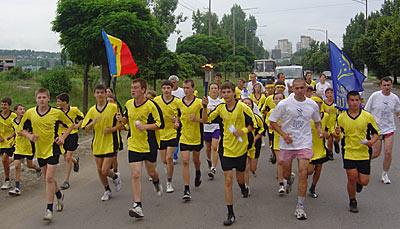 A group of youths in yellow sportswear join us into the centre of Balti, where the Deputy Mayor welcomes us at the foot of the auspicious statue of Moldova's greatest king, Marele Dominitor Stefan cel Mare (Stefan the Great).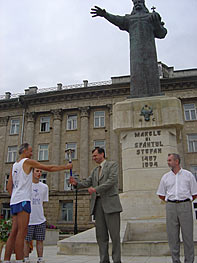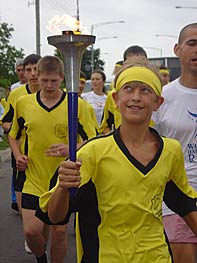 He lived from 1457 to 1504 at a time when Moldova's borders extended farther. He is greatly loved and adored by his country, and at the ceremony the officials paid special homage to his statue. We were then invited for dinner, and after that provided with a place to sleep.
---
Distance: 138km
Harmonemail:
You can send a message to the runners or read the messages.