Moldova 7 July: Balti - Briceni
We started on the Main Square of Balti and to our enjoyment the same runners from the night before showed up again. A bus full of young enthusiastic kids guided us out of the town on our way further north.
Fresh weather and a cool breeze made the running conditions nearly perfect; the green countryside with its exploding nature was the perfect setup for long distances. As we approached Riscani, our first stop of the day, 5 boys joined us and run with us over 10k! We met the city representative in the local stadium in a small but lovely function. Despite the rain starting, a local dancing group entertained us and we were invited for a great lunch.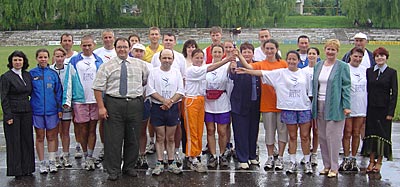 The usual question after those stops is: who will run next? But not this time: a group of 8 runners ran the whole 5km out of the city and we continued to Cupcini where an unexpected meeting took place. So many nice people and shining faces!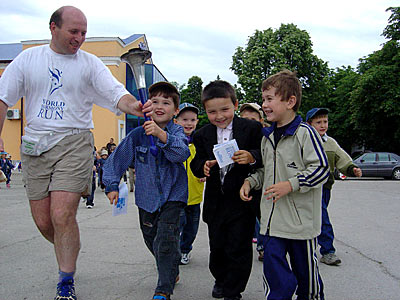 Our way further towards Edinet was rather difficult, but for a good reason: we found it quite hard on this particular day to run more than 5k in a stretch: every few km a group of children waited for us and joined us for a small local meeting.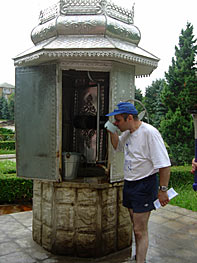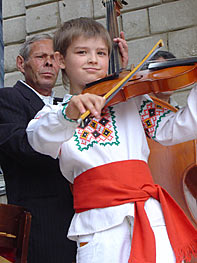 The whole day was one big celebration and we hardly kept the schedule because of all the little ceremonies, but we were so grateful for the hospitality. Our way into Edinet was a continuous stop and go! Hundreds of kids; in all the small villages everybody showed up to cheer us and to take the torch!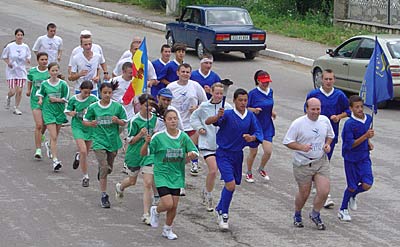 Finally we entered Edinet with the local football team carrying the torch to the ceremony. A music group, dancers, the traditional bread and salt and open hearts: just great!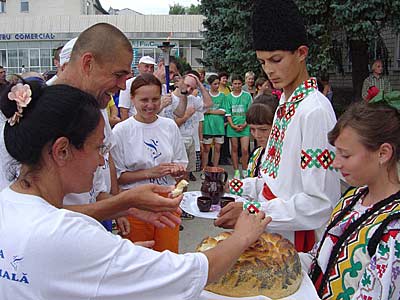 We could finally continue running, but after only 5k another meeting took place: a whole village came out to meet us! From the smallest kids up to the grandmothers everybody greeted us!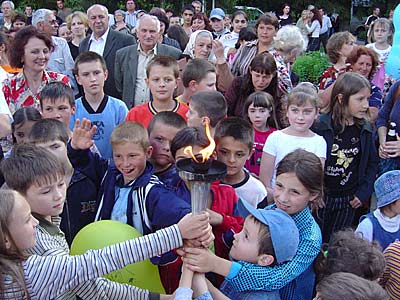 Two of us who ran into this meeting had some communication problems, but the rest of the team joined us 15 minutes later.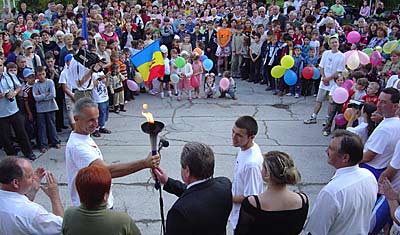 Our final stop brought us to Briceni, where the reception was simply overwhelming! On our run into the city hundreds of people stood on both sides of the street and guided us to the ceremony. Lots of performances of local artists and a gorgeous meal with the Mayor and other local authorities made this city and the whole day an unforgettable experience!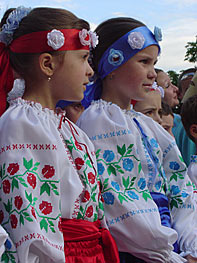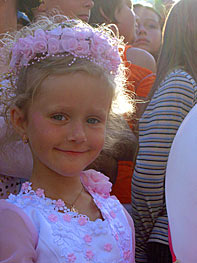 Moldova is a perfect mixture of the Romanian and the Slavic qualities: so many hearty people with incredible hospitality! The country is a unique example of the message the World Harmony Run tries to spread: we are one big family!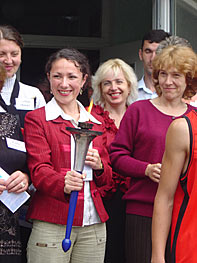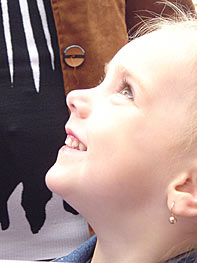 ---
Distance: 110km
Harmonemail:
You can send a message to the runners or read the messages.