Moldova 7 July: Tiraspol - border Ukraine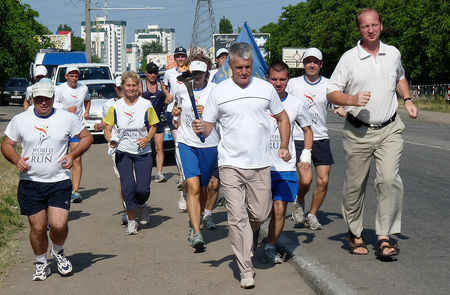 We said Good Bye to Tiraspol. Mr. Chitul, Deputy Minister, joined us for the first meters...
La revedere Tiraspol! Dl Chiţul, Viceministrul educaţiei, ni s-a alăturat pentru primii metri...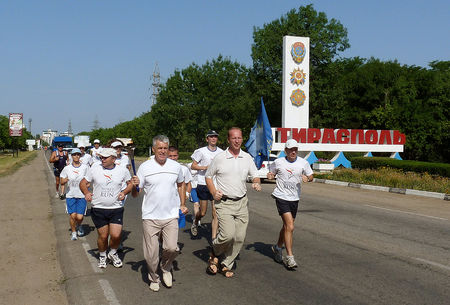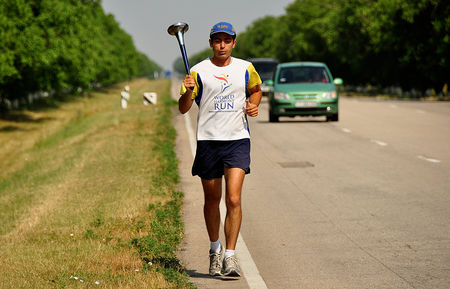 ...we approached the border to the Ukraine...
... ne apropiem de hotarul cu Ucraina...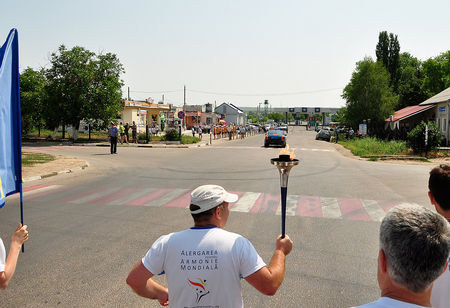 ...as we reached Pervomaisc, a greeting committee was gathered and gave us a warm welcome...
... la Pervomaisc, un grup de localnici ne-a întâmpinat călduros...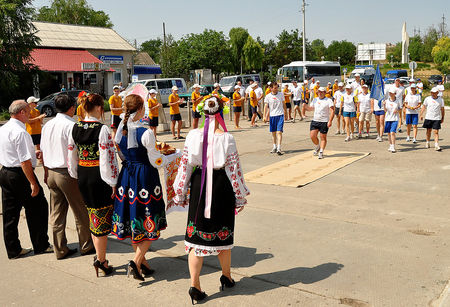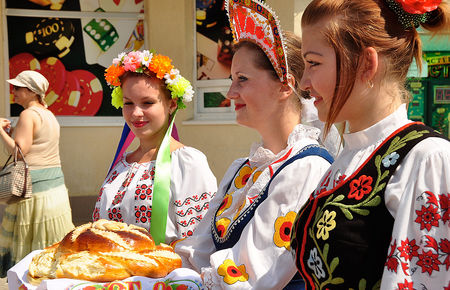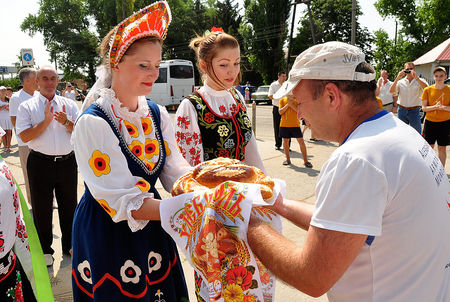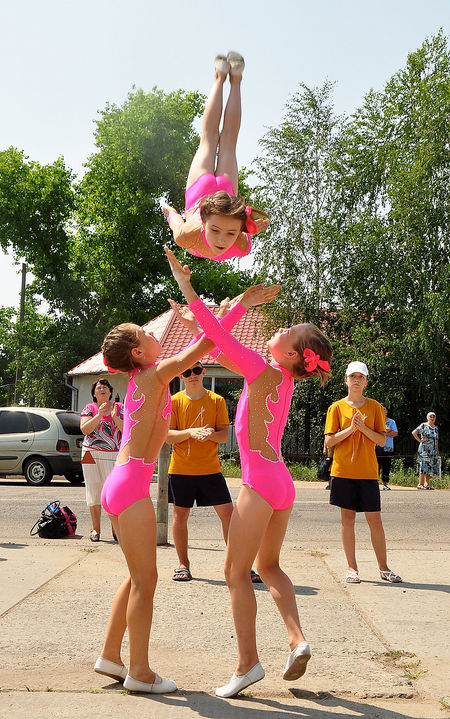 ...the kids performed stunning acrobatic stunts for us...
... copiii ne-au arătat măiestria lor acrobatică uluitoare...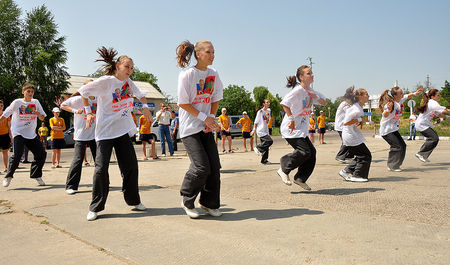 ...and good dancing as well...
... şi un dans extraordinar...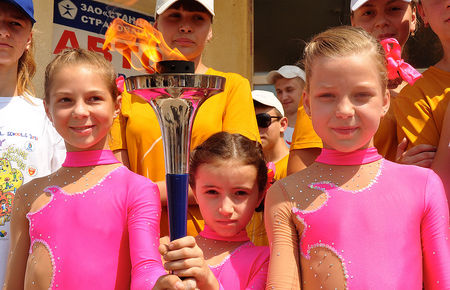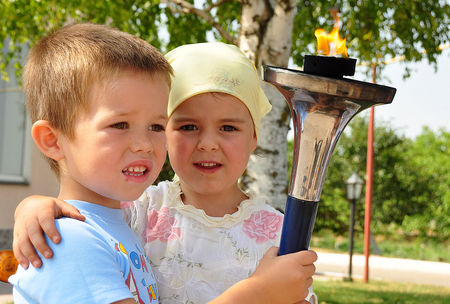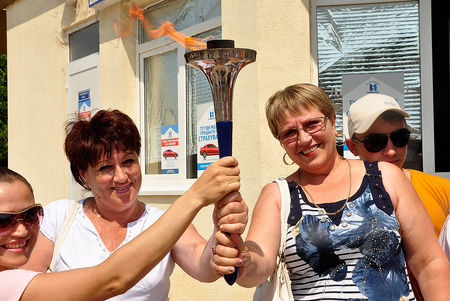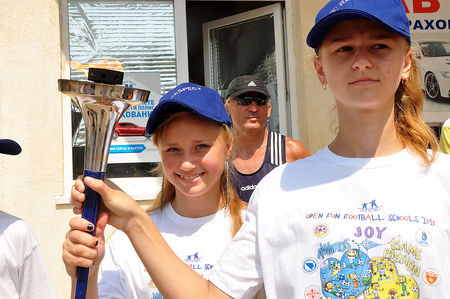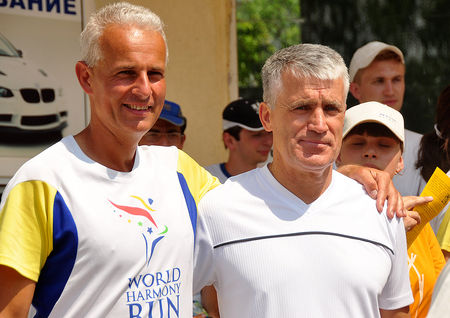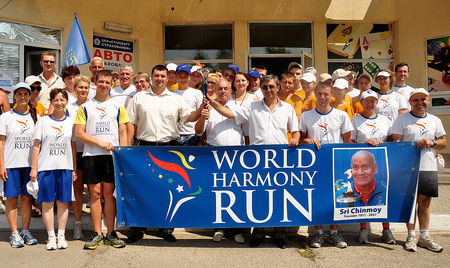 Thank you for the nice meeting!
Mulţumim pentru întâlnirea minunată!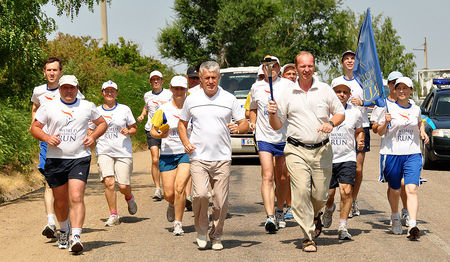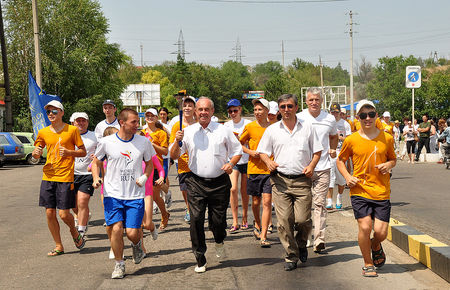 ...the last steps with the community and region leaders...
... ultimii paşi, împreună cu conducătorii localităţii şi raionului...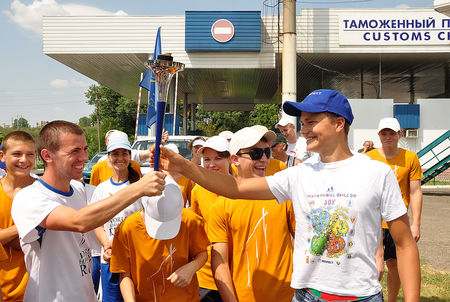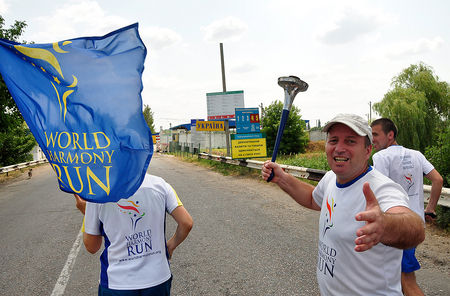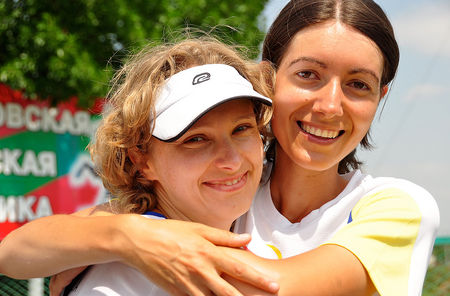 ...new friends...
... prieteni noi...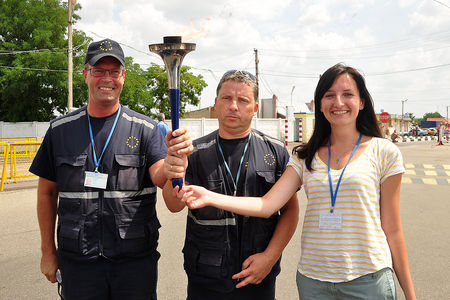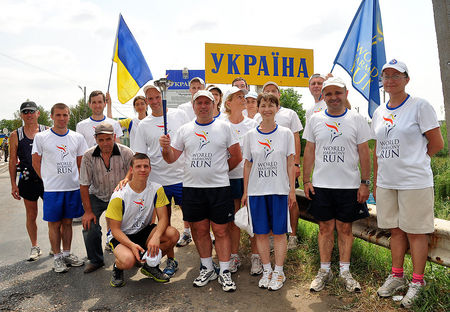 We want to say "Thank You" to all the Moldovans for the overwhelming hospitality! Wherever we went people offered us their big hearts and smiles!
Vrem să le spunem un sincer "Mulţumesc!" tuturor moldovenilor pentru ospitalitatea lor fără margini! Peste tot unde am fost, oamenii ce ne-au întâlnit ne-au dăruit zâmbetele şi inimile lor mari.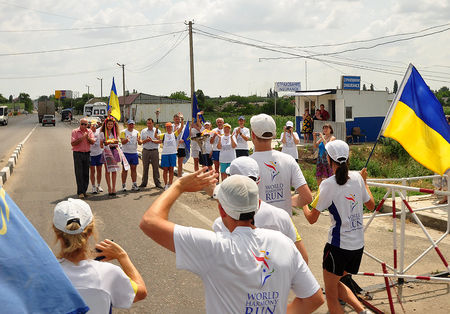 Welcome to the Ukraine! The local team awaited us and the Run continued towards Odessa...
Bine aţi venit în Ucraina! Echipa locală ne aştepta deja şi Alergarea a continuat spre Odesa...
---
Distance: 27 km
Team Members:
Dipavajan Renner (Austria), Sandro Zincarini (Italy), Sumahat Strohn (Germany), Vladimir Ilyasov (Russian Federation), Barbora Tabackova (Slovakia), Ildiko Kuremszki (Hungary), Valters Kinna (Latvia), Dennis Gribok (Luxembourg), Moldavian runners
Harmonemail:
You can send a message to the runners or read the messages.
Gallery: See more images!