The Netherlands 19 May: Den Haag - Amsterdam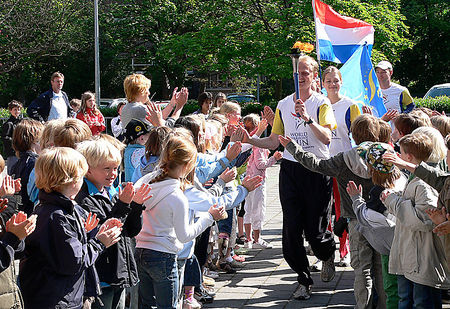 The day started with a hint of rain and a chilly wind in the centre of The Hague, but it soon cleared up and we ran the first 500 metres to the Mr Schaberg School.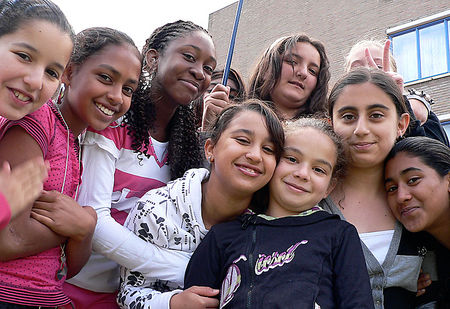 The Mr. Schaberg School is a multicultural school in the true sense of the term! There are kids there from countries all over the world!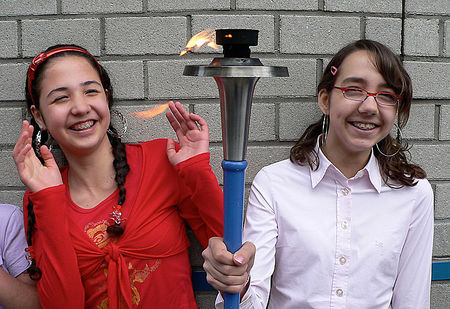 It took a moment to catch the attention of such a diverse audience but finally the kids did really well!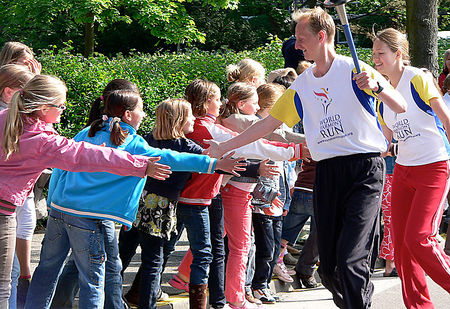 At about ten o'clock we had the next meeting, at Nutsschool Laan van Poot, located close to the beautiful Dutch dunes.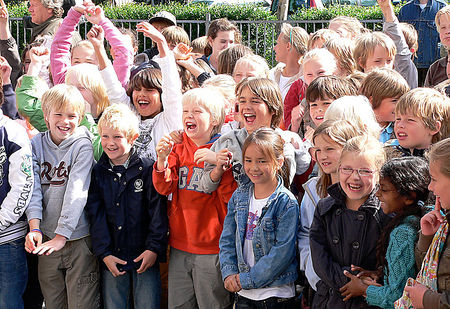 As we arrived, all the children were already waiting outside, giving high fives and cheering enthusiastically. The sun came out to heighten our spirits even more and we had a really nice presentation with the kids.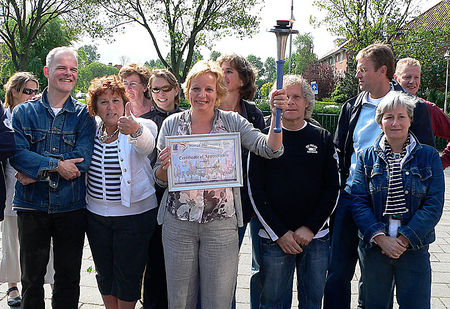 We also did a few skits, having the children decide whether the scene portrayed was harmonious or not. We made real friends with the kids here!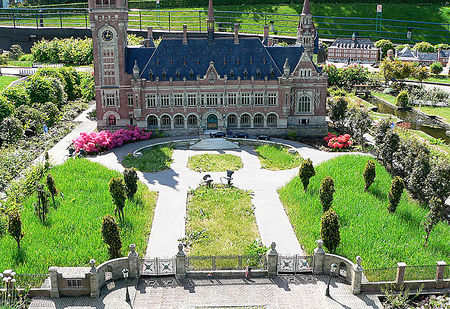 The Peace Palace of Den Haag in miniature...
The next stop for today was Madurodam, a well-known place in Holland where many famous buildings are rebuilt in miniature. The runners got free entry and enjoyed half an hour of real touristic spirit after a short reception with the director of Madurodam.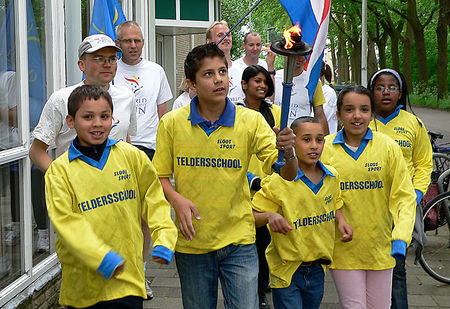 Now the real running for today started and off it went to Leiden. After a short picnic, we reached two schools outside the centre of Leiden.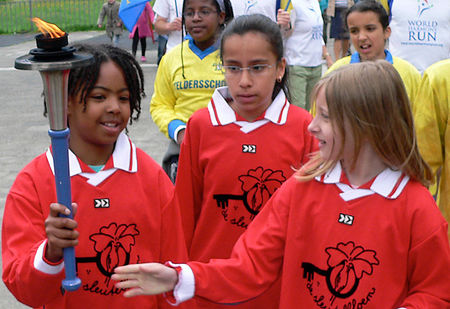 At the first school, the Telders School, we were awaited by an eager group of young runners which joined us running along the schoolyard to a second school, de Sleutelbloem, just around the corner.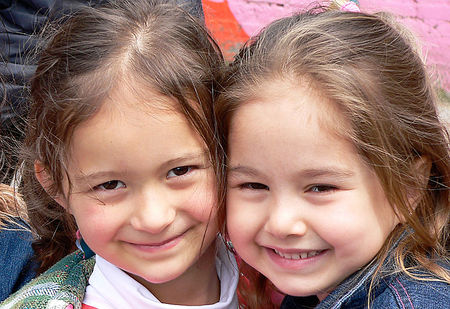 All the children from both schools came together at this school. The torch went around, creating happy smiles, and the directors of both schools officially handed each other the torch, displaying a true sense of harmony!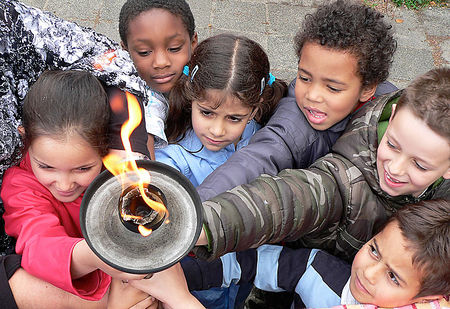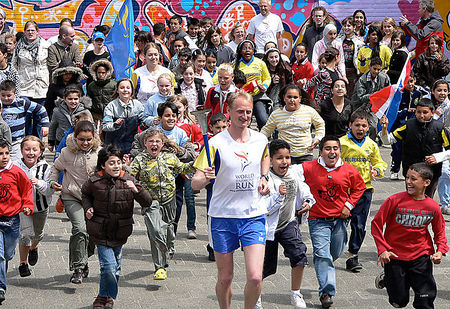 The rest of the day would be a 'scenic' run through some beautiful Dutch scenery with little villages, lakes and sailing boats. It definitely was a nice part to run!
Just one little problem was that we lost Ksenia, one of our Russian girl runners somewhere along the way! Finally we were contacted by the police, who picked her up on the highway and had her, ready to be picked up at the police station!
We still managed to reach Amsterdam on time and enjoyed a good night's rest...
---
Distance: 65 km
Team Members:
Dipavajan Renner (Austria), David Mouton (France), Namitabha Arsic (Serbia), Darya Soboleva (Russia), Ksenia Soboleva (Russia), Abhinabha Tangerman (Netherlands), Anita Borics (Hungary), Roos de Waart (Netherlands), Annemarie Beumer (Netherlands), Pradeep Hoogakker (Netherlands), Kees (Netherlands), James Doran (New Zealand)
Harmonemail:
You can send a message to the runners or read the messages.