Romania 3 July: Focsani - Barlad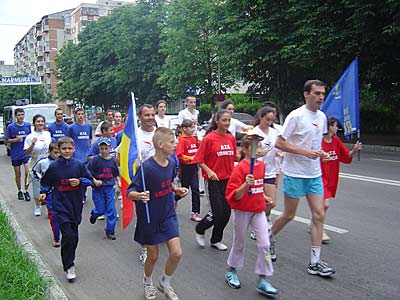 After a mosquito biting night, we met with the children who had run with us the day before. The children insisted we sign all their t-shirts before running together out of the town.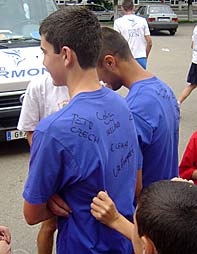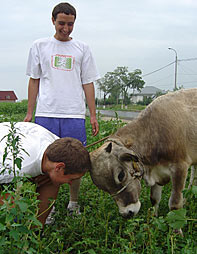 Once again the skies were overcast this morning with light droplets of rain falling softly keeping the runners nice and cool. We had a very relaxing day with only 88km to cover in total.
The first 44k brought us to the outskirts of the town of Tecuci. We waited there for runners behind us and in the mean while had some fun with a friendly calf grazing by the road. Some friendly farmers passed on horse and cart and we seized the opportunity to introduce the torch to them.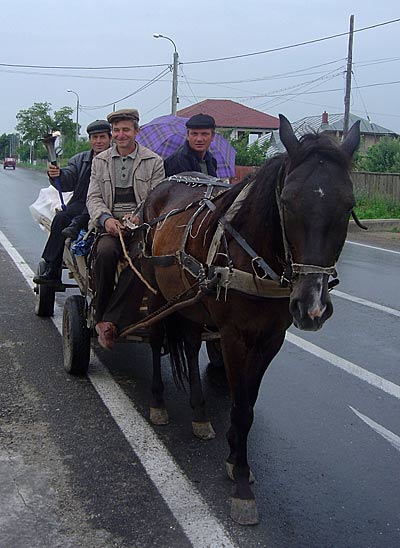 It's incredible how in touch one becomes with the many different cultures while on the World Harmony Run. From this point we met with a group of locals runners who ran with right through the town. Town folk looked bewildered as we passed… I guess on a Sunday morning one doesn't expect to see a big lively bunch of runners running down the road with a flaming torch!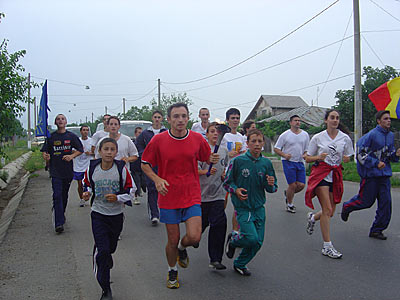 Another short 44k and we reached Barlad. A handful of running enthusiasts joined us at the town edge and ran with us to the city hall in the town centre.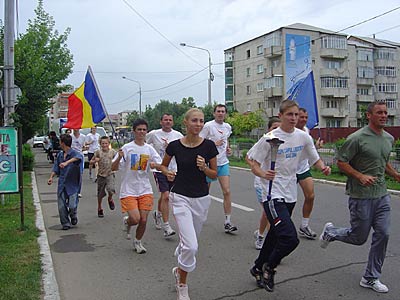 At the steps of the Town Hall the Vice Mayor welcomed us and then ushered us inside. We went up to a large room; in the middle a large round table filled with drinks and biscuits. There was a really nice atmosphere during this presentation and the Mayor and other town representatives spoke kind words while the team enjoyed refreshments.

At approximately 2.45pm we finished our entire running. What an easy day! However we made good use of the spare time. After settling in to our accommodation and receiving a fulfilling meal we began Operation Car Cleanup.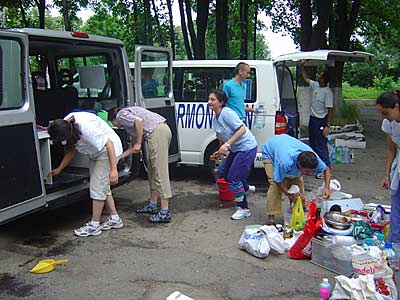 This involved clearing the vans completely and cleaning them from top to bottom. As they say, many hands make light work and with the whole team working it wasn't long before we were done. In the evening we relaxed and treated ourselves to a massive juicy watermelon. However the team can never totally relax! There's always laundry to be washed, vans to be cleaned, reports to be written (like right now), photos and films to be analysed or schedules to be prepared. But it's great!
---
Distance: 88km
Harmonemail:
You can send a message to the runners or read the messages.