Romania 4 July: Barlad - Iasi
Good morning Barlad! And what a morning it is with your city's Mayor running down your main street, torch in hand, carrying the hope for world harmony.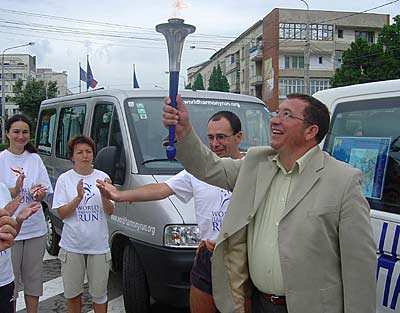 After a few days' sojourn the sun has again popped his head out of his blanket of clouds. And throughout the day he becomes ever more dominant. Hurray! Our laundry will finally dry!
Our path winds along a quilt of rolling hills with fields and forests, and meadows with cows lazily grazing and horses merrily trotting about. The clouds create quaint shadows bobbing about on the landscape.
Then we run into the scenic city of Vaslui with two young local runners.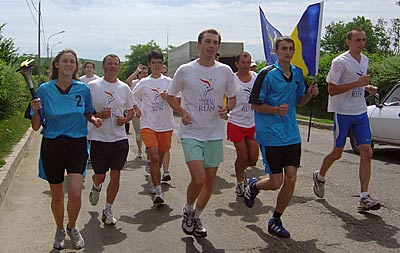 Here we have a nice press conference hosted by the enthusiastic city representatives and are offered some refreshments. We also receive a shiny World Harmony Run Trophy from them.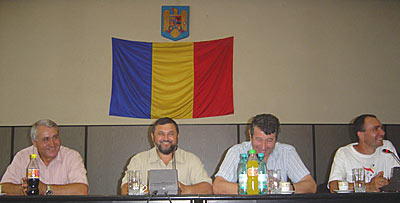 The idyllic city of Iasi, the former capital of Moldova, is our last stop for the day. Just before entering the city we encounter seven adorable little puppies. Fortunately we are early, so we have ample time to play with them.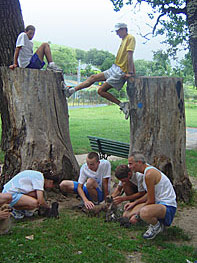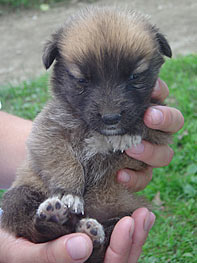 The city of Iasi boasts some gorgeous architecture. We pass by awe-inspiring fairy-tale castles and hulking monuments.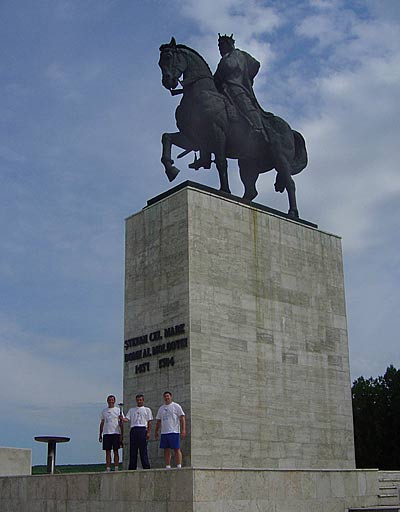 At the entrance to a great castle we are greeted by the Deputy Mayor who welcomes us warmly and hands us a golden trophy.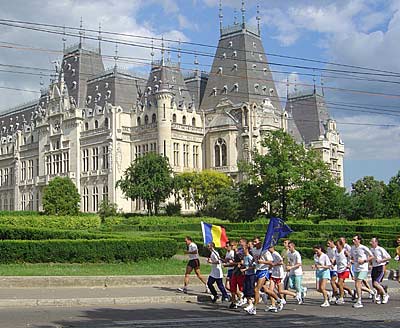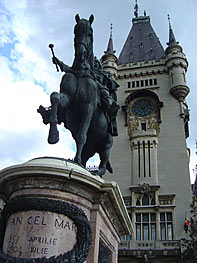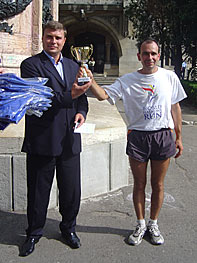 The city provides the whole team with stylish dark blue World Harmony Run T-shirts, and also with comfortable accommodations for the night.
The whole team then goes out for pizza and afterwards we celebrate the birthday of one of our lovely Romanian team members, Raloka. Happy Birthday!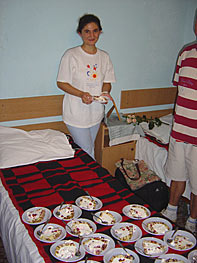 ---
Distance: 140km
Harmonemail:
You can send a message to the runners or read the messages.