Slovenia 15 October: Ljubljana - Metlika
Our journey through Europe has also been a journey through the seasons, and now as we run over the Slovenian hills we are accompanied by the beautiful yellows, oranges and reds of autumn.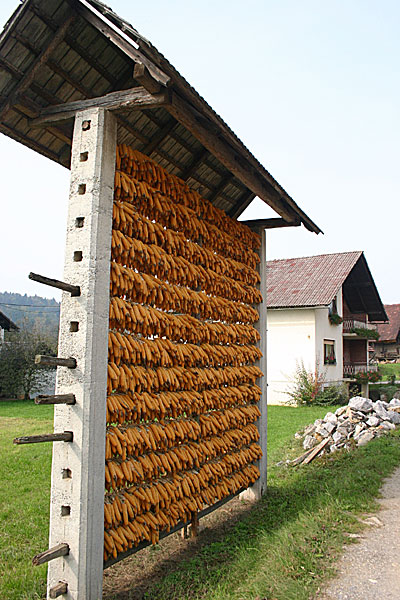 The morning started out with a thick fog as is apparently usual in these parts. As we rounded a misty corner we were met by a group of toothy grins belonging to a group of a dozen ten year olds who escorted us to a local school in Grosuplje where a choir serenaded us with traditional songs.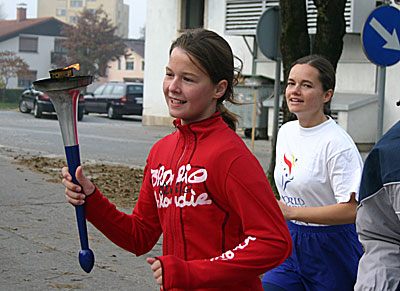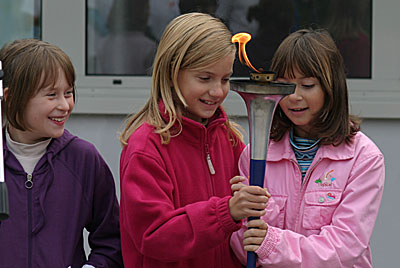 Our next encounter with the locals was a group of three orange T-shirt clad runners who greeted us and set off at a cracking pace with Mark in tow. It turns out they kept the same pace up the hills as well as down Mark explained between laboured breaths as he took shelter in the van after a courageous 10km stint.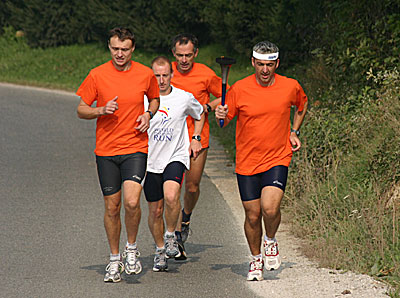 We then pushed Eddie out the door as our next sacrificial offering to ten the Orange runners. Eddie lasted about 3 km and then Jan went out to fly our banner and finished strongly with about 5km at a ceremony in Mirna Peč.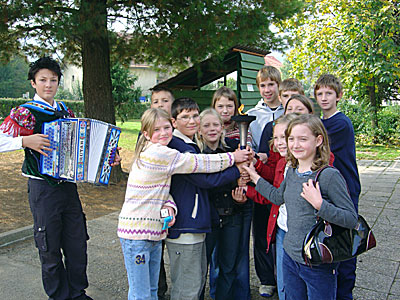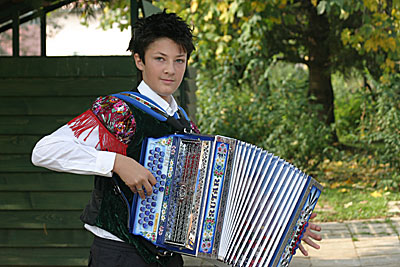 While the team stopped for pizza in the town of Novo Mesto, Milan and myself opted to keep on running. About 2 km out of town we were introduced to some hills which turned out to go on for 12 km or so. They offered us some fabulous views of the neat and orderly farms which dot the Slovenian hills as well as some natural forests changing color as autumn marches along.
The women's team started running the downhill section into the exquisite village of Metlika. Here we were greeted by children and village residents. Later village officials hosted us to drinks (water and juices of course) and then onto a meal at our place of accommodation.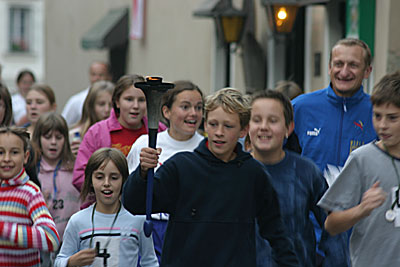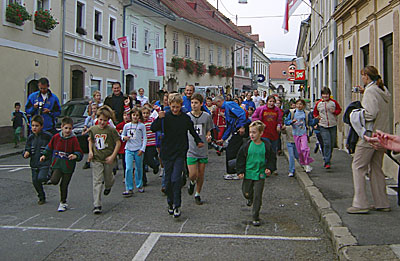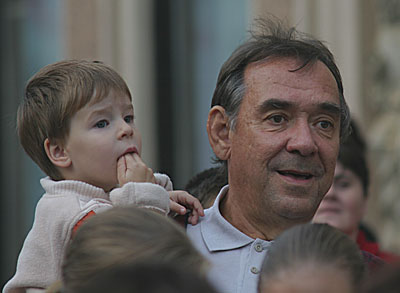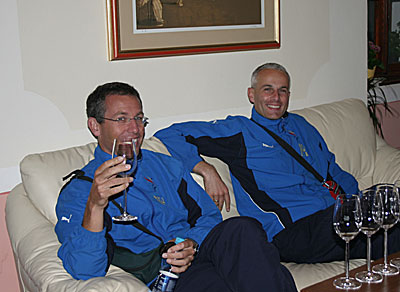 We are very grateful to the people of Metlika for their hospitality and warmth in making our visit most comfortable.
---
Harmonemail:
You can send a message to the runners or read the messages.