Slovenia 16 October: Metlika - Croatia border
This morning an early border crossing was on the program.
The Slovenian mayor passed over the torch to his friend the Croatian mayor. Children sang for us and ran with us over the border.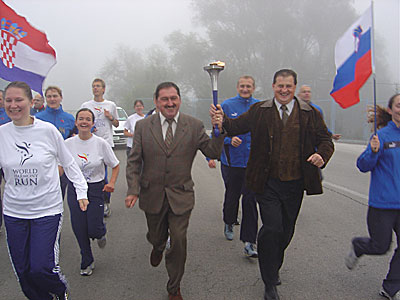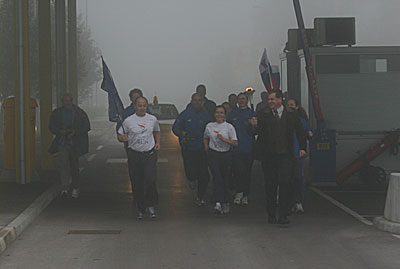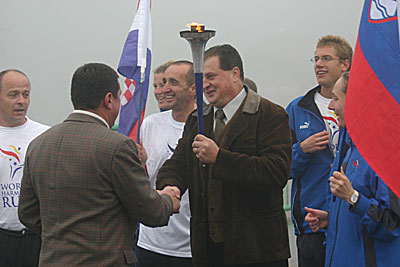 Thank you Slovenia for a wonderful run in your country! You received us with great warmth and have given us many good memories.
---
Harmonemail:
You can send a message to the runners or read the messages.