Macedonia 22 May: Kicevo - Skopje
A nice sunny day greeted us first thing in the morning. While cleaning our car, we discussed today's route and prepared everything for the road.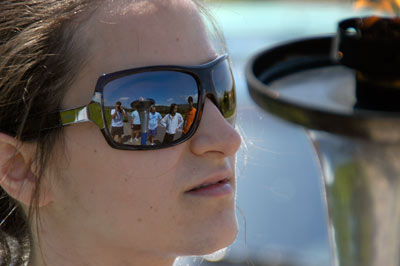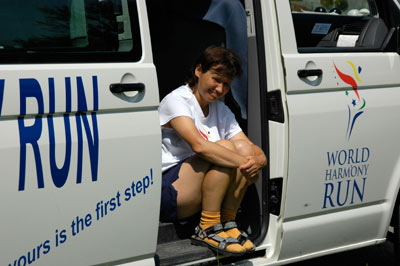 Some kids from a local sports club ran with us to the outskirts of the city. There, we said goodbye and started sending our runners on the road.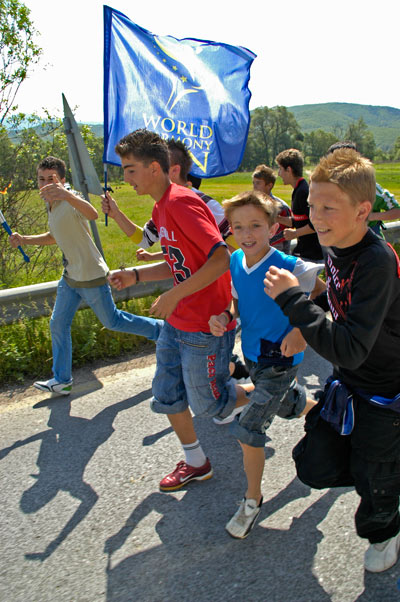 In several communities along the way, people were waiting for us.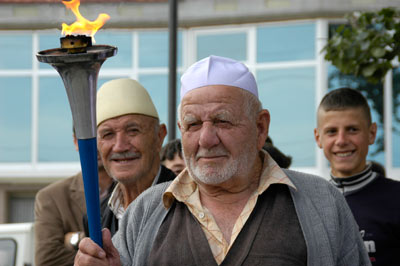 Of course we also met many children, which is always a fun part of the meetings.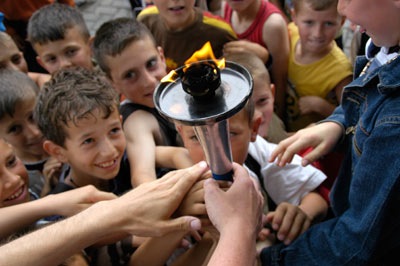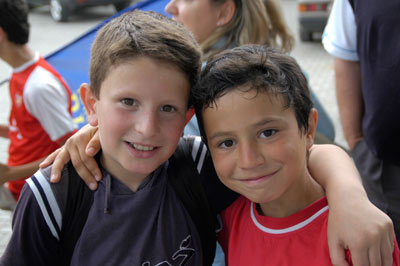 On our way to Skopje we crossed a hill and on top, our Macedonian friends invited us for some homemade bread and yoghurt, which was delicious!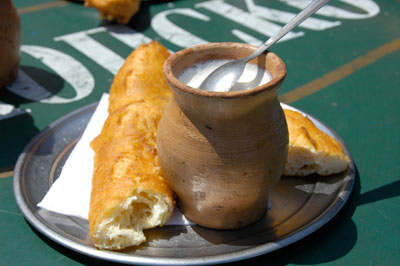 Running down the hill, we stopped near a little cafe to wait for our runner, and there we met Igor. He is a very kind guy, who already knew about the Run because he had seen us on TV; so, he was very happy to meet us. He invited us for drinks and he told us that he wants to break the Guinness Record for the most push-ups done in 60 seconds.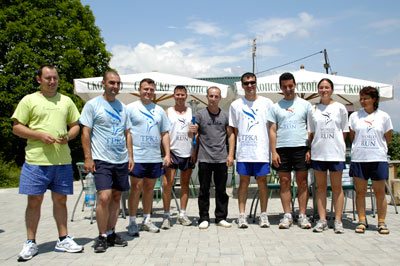 After he showed us some very fast push-ups, we all got inspired to work out a little more. Our girls couldn't help testing their strength too: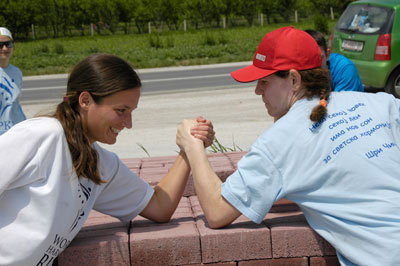 Some more smaller meetings were scheduled, one of which was very special because the mayor gave us a very beautiful honour medal.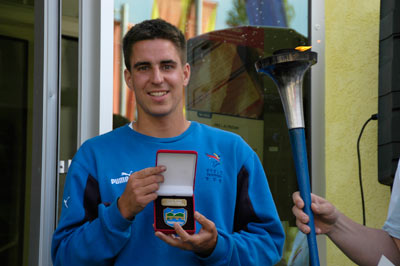 After running on the highway for some time, we finally arrived in Skopje. We had dinner and afterwards we went up the hill to our accommodation for the night - a house provided by the city, which was quite near the President's house. What an honour for us!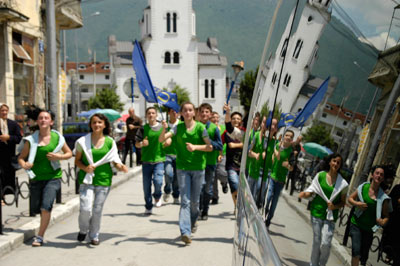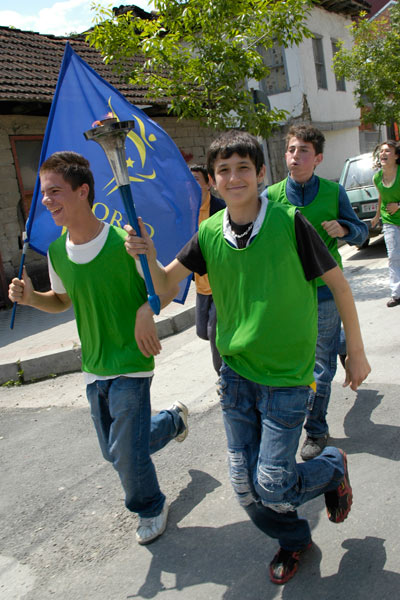 ---
Team Members:
Martin Leitner (Austria), Jana Chochlikova (Slovakia), Tatiana Chochlikova (Slovakia), Frank Foerster (Germany), Safet Belegovic (Montenegro), Toni Dabic (Macedonia)
Harmonemail:
You can send a message to the runners or read the messages.