Macedonia 29 September: Serbian border - Skopje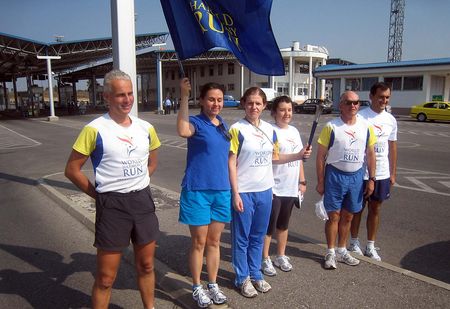 World Harmony Run 2009 has arrived in Macedonia!
Трката за Светска Хармонија дојде во Македонија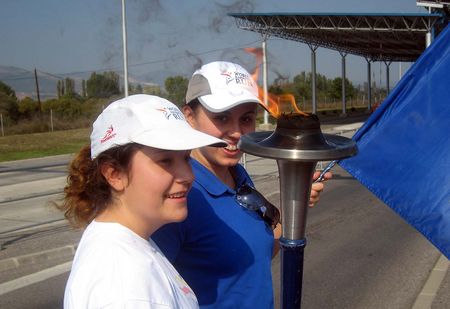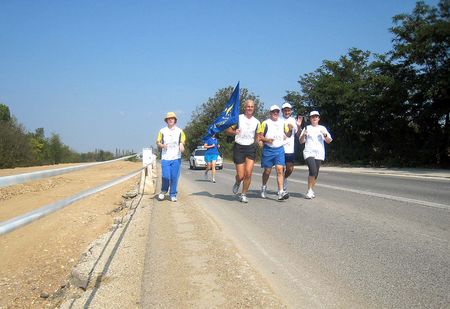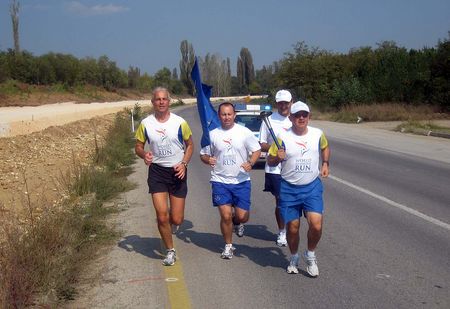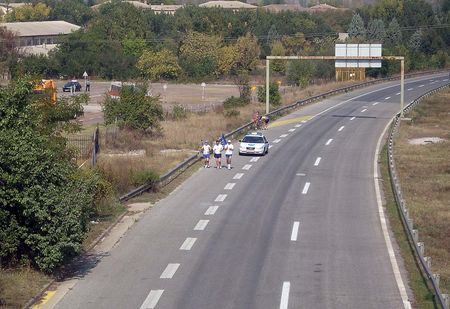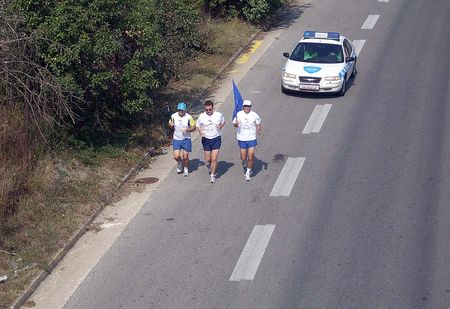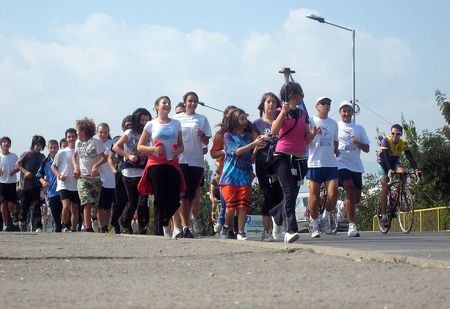 Lots of children waited for the runners on the outskirts of the city.
Многу деца ги пречекаа тркачите пред градот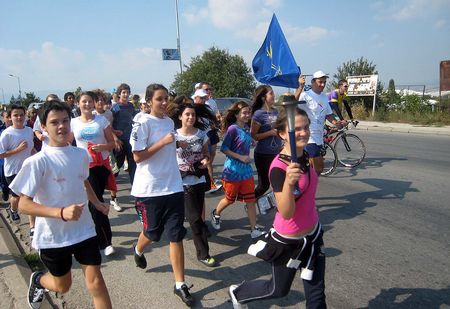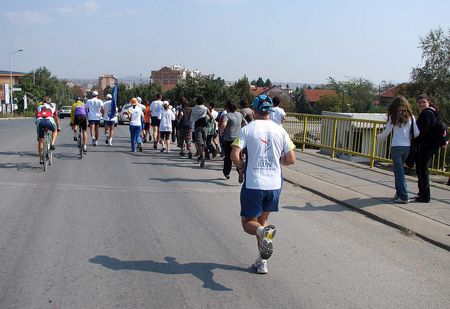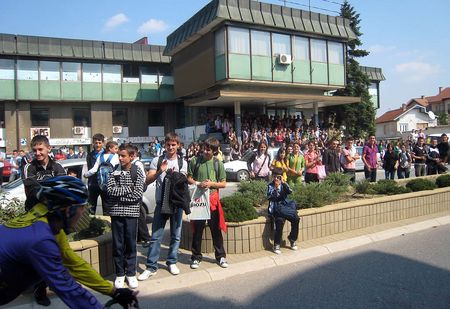 Children from the local high school greeted the runners.
Деца од локалното средно училиште ги поздравија тркачите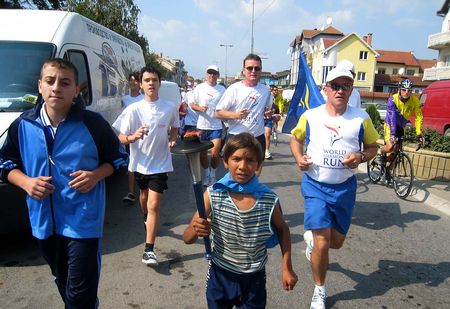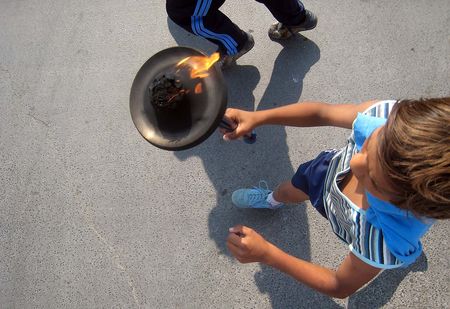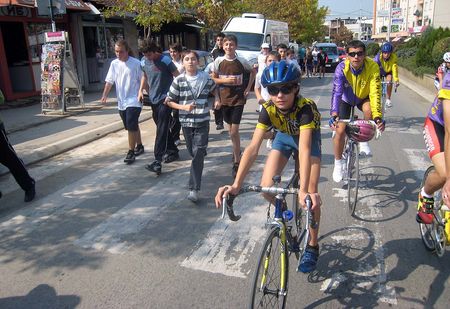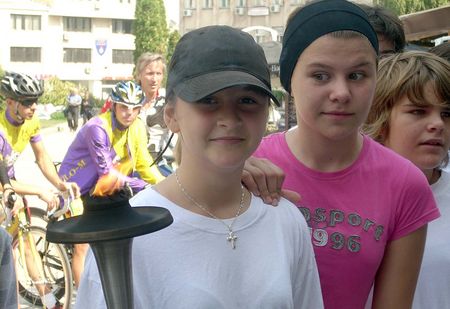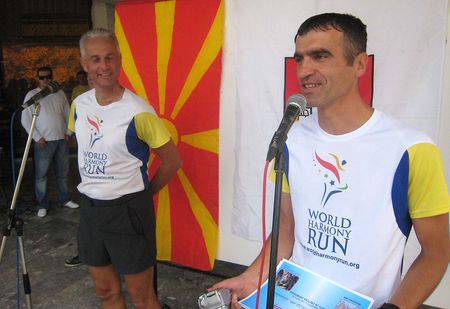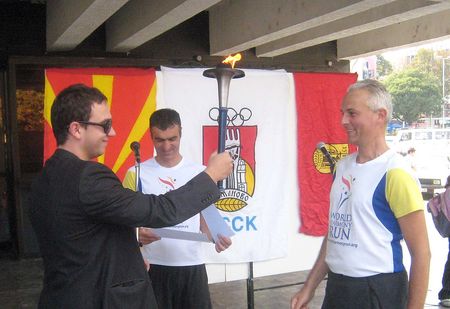 Deputy Mayor receives the torch...
Заменикот на Градоначалникот го прими факелот...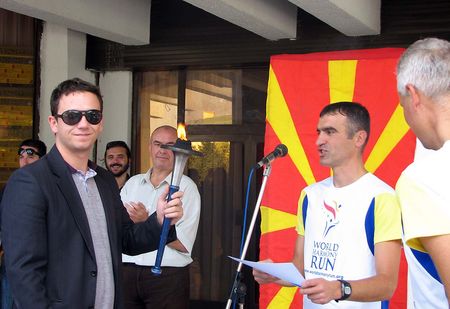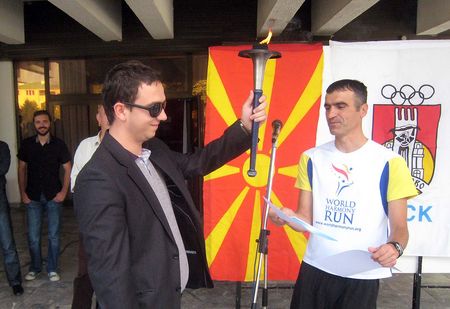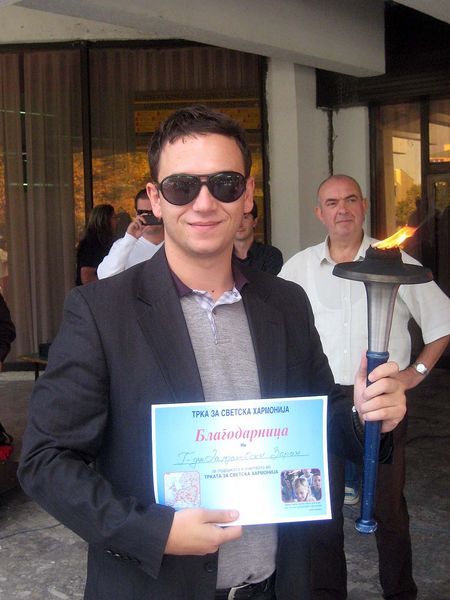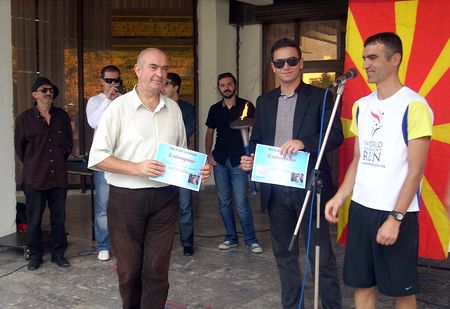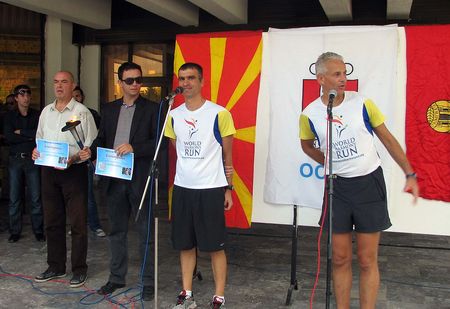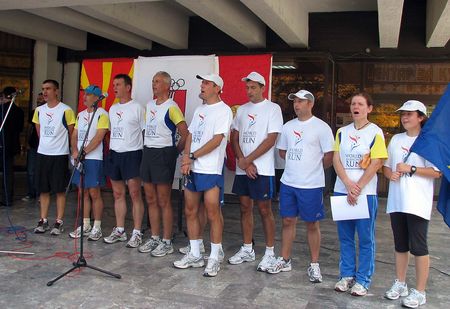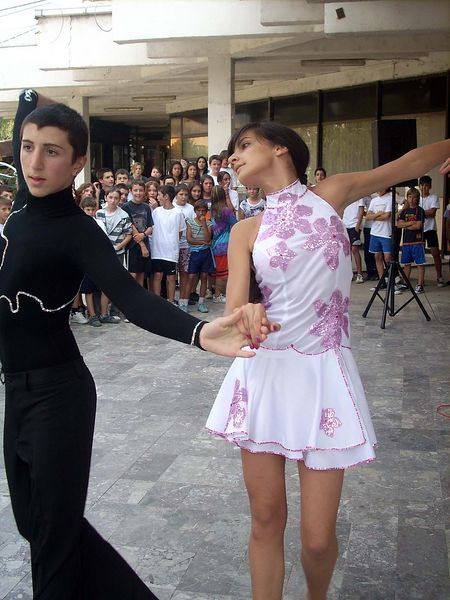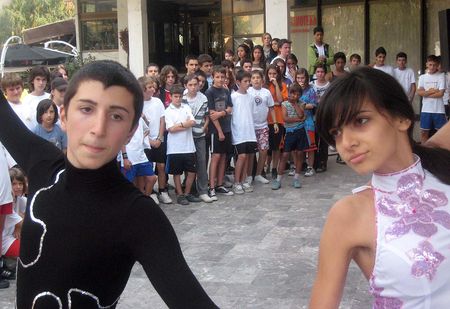 Nice performances...
Убави настапи...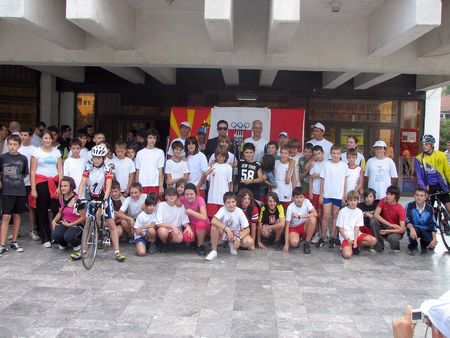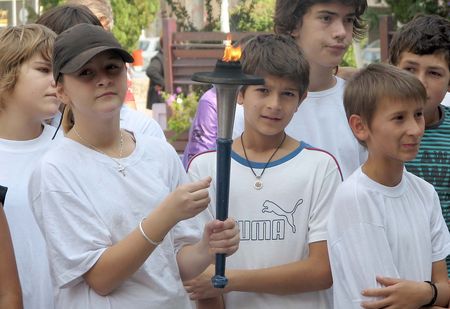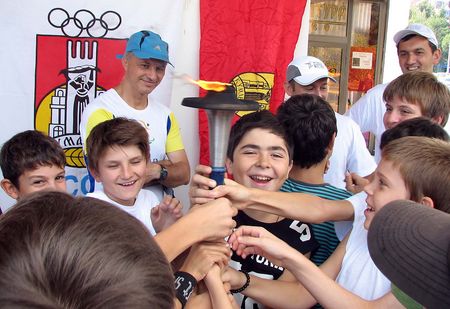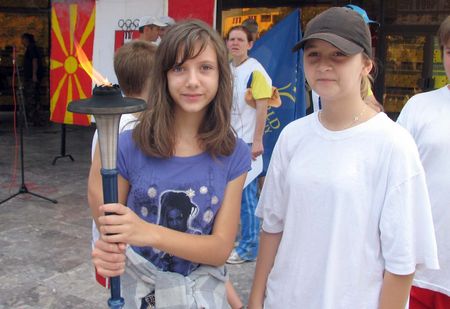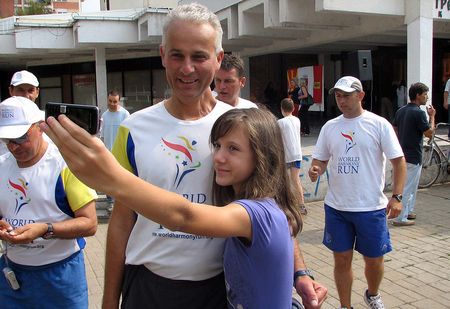 Local fans of the Run...
Локалните фанови на Трката...
Young cyclist with the torch...
Млад велосипедист со факелот...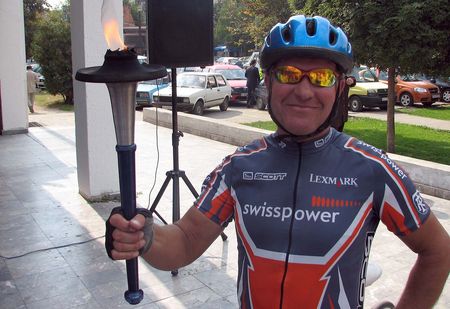 ...and mature cyclist...
...и зрел велосипедист...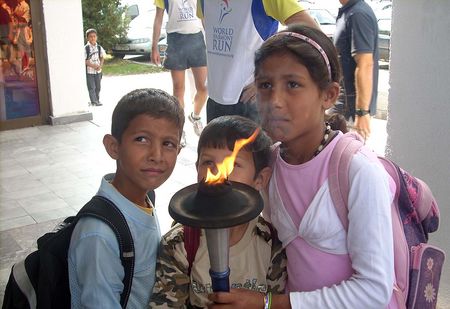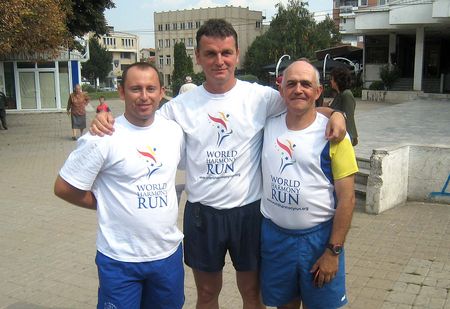 Albanian village near Skopje...
Албанско село во близината на Скопје...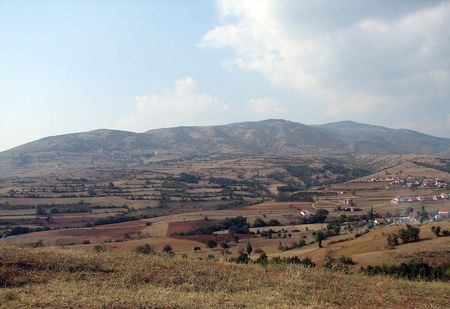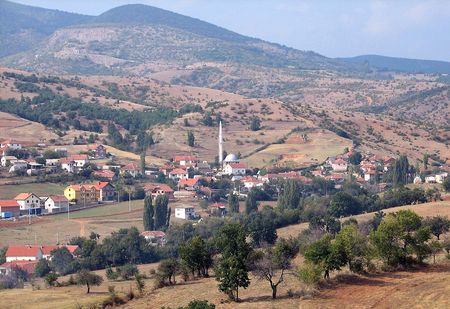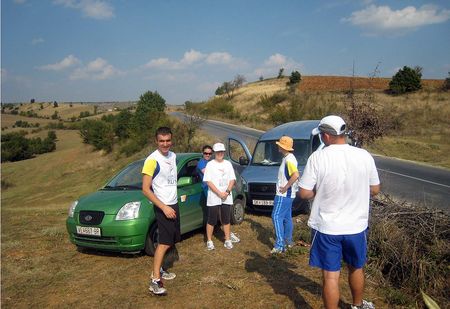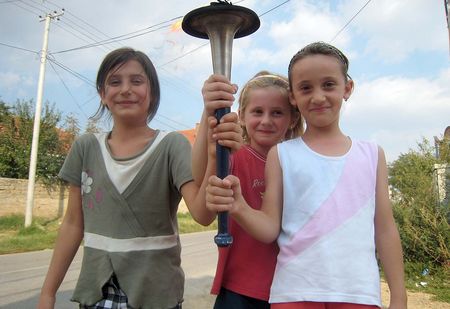 Happy faces in Arachinovo...
Среќни лица во Арачиново...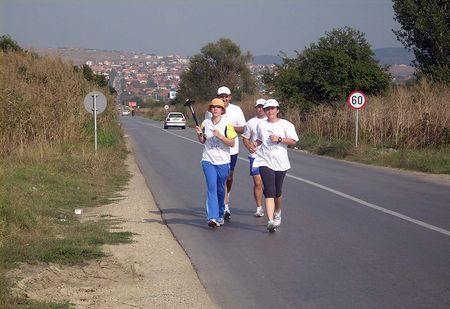 ---
Distance: 60 km
Team Members:
Pedja Knezevic (Croatia), Dipavajan Renner (Austria), Chanakhya Jakovic (UK), Sladjan (Serbia), Sarveshvara Dabic (Macedonia), Ekalabhya Bozinov (Macedonia), Sakshama Koloski (Macedonia)
Harmonemail:
You can send a message to the runners or read the messages.
Gallery: See more images!