Portugal 3 March: Lisbon - Evora
This morning we started at the gates of Lisbon: we crossed the River Tejo and headed eastwards into the heartland of Portugal. Soon we left the city behind and found ourselves caught in a mystic, timeless atmosphere of Cork trees, Olive trees and green willows.
Right now the whole country is covered with a fresh green coat! Sheep and cows add as living decoration to a fantastic countryside!
The first meeting took place in Vendas Novas. Two schools and the mayor lined up along the road; the kids passed the torch and led by the mayor they run with us a couple of hundred meters!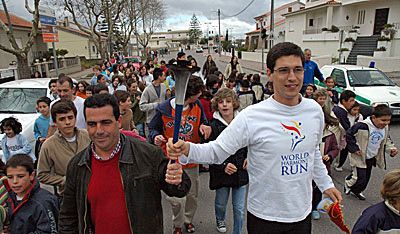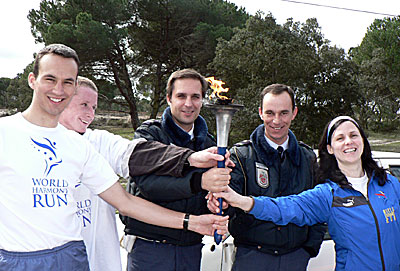 In Montemor a group of disabled people received us and cheered us on our continuous run.
The day ended in one of Portugal's old traditional cities: Evora!
This old Roman settlement has quite a history as one can see as one is passing through the old city gates! A run through the historic part of town and a meeting with the mayor ended an intense first day on the road!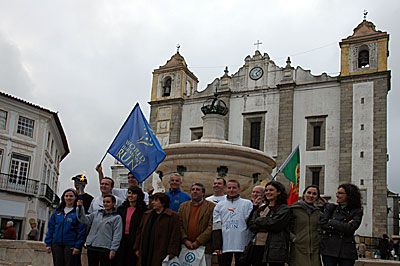 ---
Distance: 127km
Harmonemail:
You can send a message to the runners or read the messages.