Portugal 5 March: Ourique - Tavira
We started from Ourique under marvelous weather conditions.
The sun and the blue sky, the fresh air and the nice countryside filled us with lots of energy.
Experiencing a really harmonious atmosphere, we had a great running experience. We admired how nicely Portuguese villages fit into this beautiful landscape.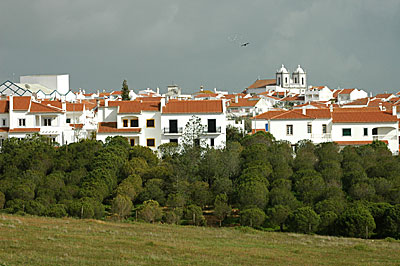 After 70 km of running we had our first meeting in a small town called Ferreiras. Many local citizens and the mayor came to welcome us.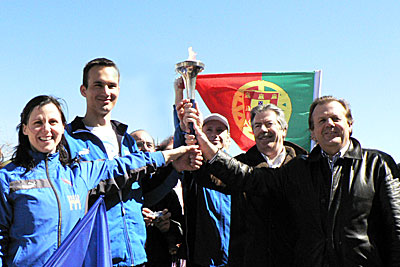 On the way to Loulé we met John and Sue Rogers from England, who had seen us on the road. Their open hearts gave us inspiration for the next kilometers.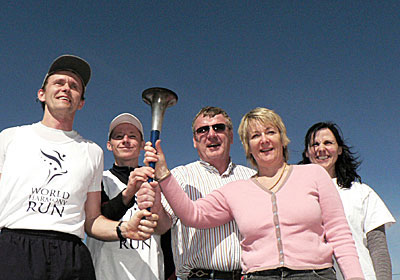 In Loulé we had a little lunch break while enjoying the view of a round chapel on a hill, which seemed like something from a different world.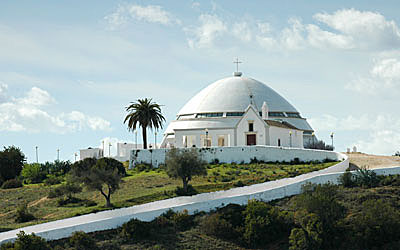 For the rest of the day we ran from Faro to Tavira along the Atlantic coastline. Our reward was a charming sunset.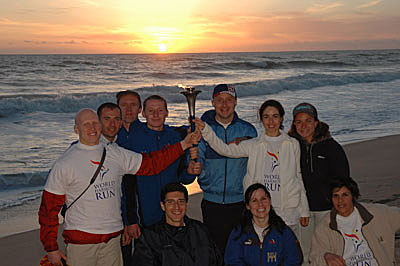 At the end of the day Jewgenij left for home. Instead, we got a new member, Standa Zubaty from the Czech Republic.
Mirek Pospisek
---
Distance: 123km
Harmonemail:
You can send a message to the runners or read the messages.