Portugal 4 March: Evora - Ourique
Rain, rain, go to Spain! You can be sure it didn't (and hopefully it won't)! Starting in the morning in Evora we faced a nice rainstorm which accompanied us during the first 5 hours!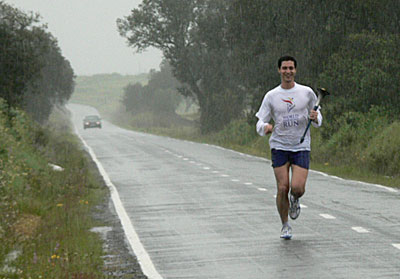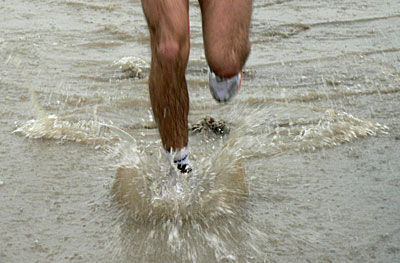 Despite the circumstances of getting soaked to the skin within 10 seconds our team remained surprisingly cheerful and we enjoyed again the beautiful countryside!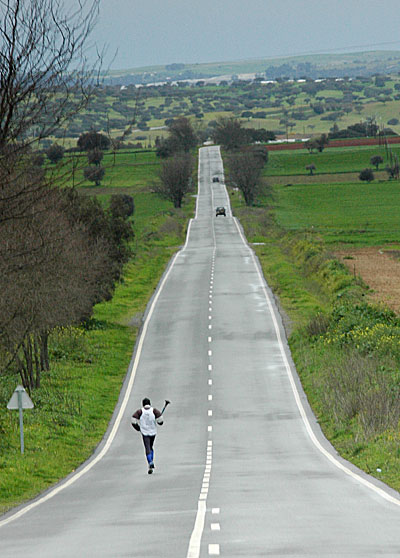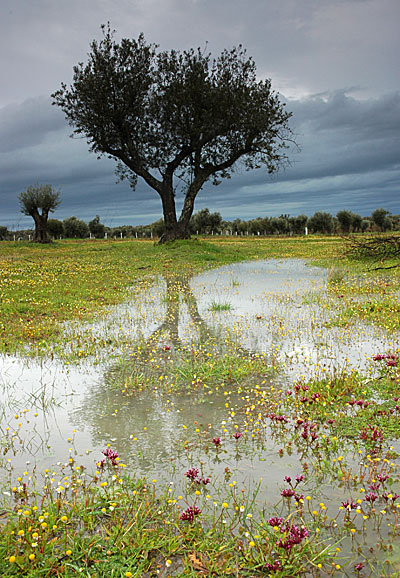 We made our way further south and after an intense day of running we arrived 143 km later in the town of Ourique, where the city representatives welcomed us on bicycles to lead us to the final ceremony!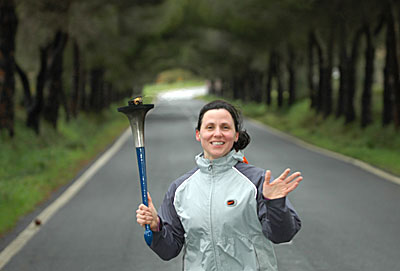 ---
Distance: 143km
Harmonemail:
You can send a message to the runners or read the messages.