Portugal 9 March: Odemira - Albufeira
We started our journey climbing up the hill to our first appointment at Casa da Criança in Rogil.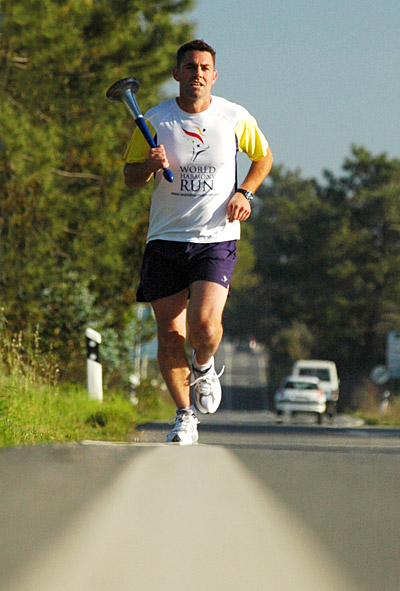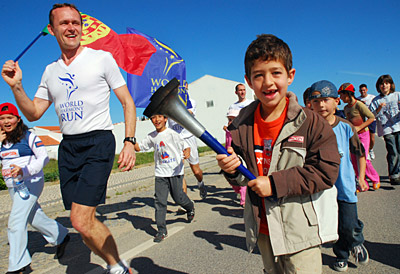 The children showed us a big poster that they had made to welcome us. They also gave us beautiful paintings and we recited one of their touching poems.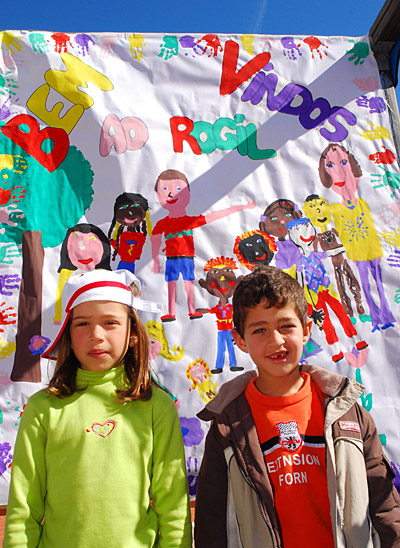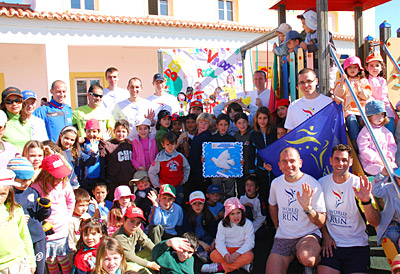 Our adventure continued through beautiful landscapes and picturesque villages. The sun of the spring day warming our tired legs.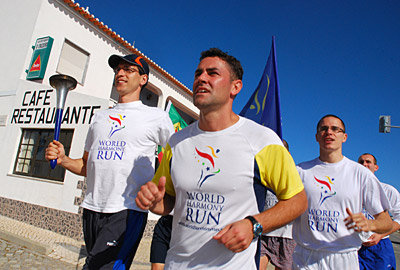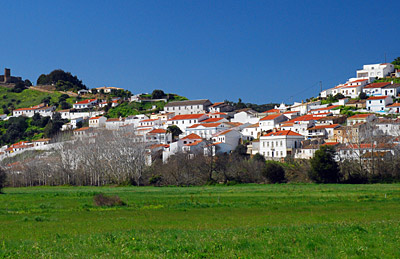 On the road we met some representatives from the Institute for Global Peacework . We shared friendly words about our similar goals.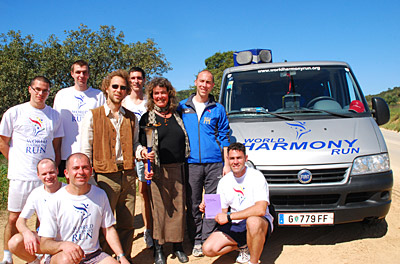 Along the way, we woke some local residents that came out to see some strangers running outside his front door.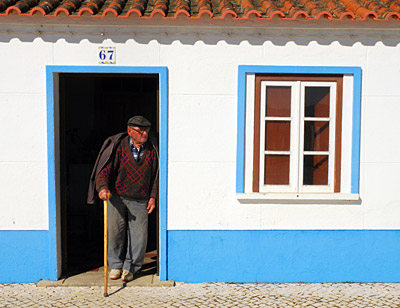 Our German runner got especially thrilled while running through a small village of Bensafrim where he had spent many teenage holidays. We briefly stopped in at his friend's house and received her famous homemade lemon cake.
Arriving to Espiche, we met some very kind English people who spontaneously invited us for refreshing juice and water. From this point we were escorted by Paulo Sousa to Praia da Luz. While running, we could enjoy the beautiful view of the Atlantic ocean.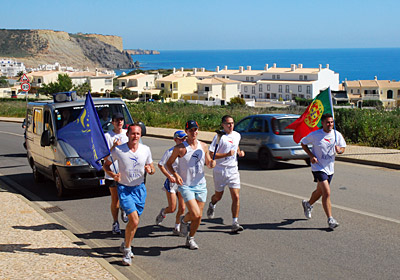 We were welcomed by people from the Núcleo de Educação da Criança Inadaptada (NECI). We realized how important the work of these people from this institution for disabled is, not only for the region, but also for the world. They are about to open a new international holiday centre specially designed for families with disabled members. We offered our words of support to their work and wished them success in their future project.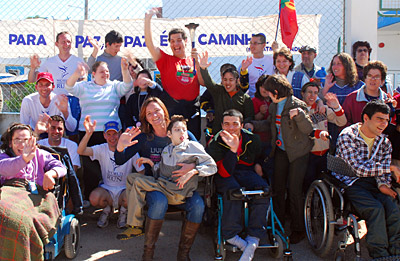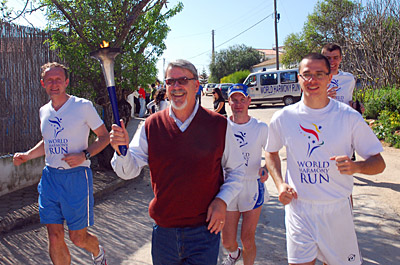 Our next stop was the E.B.1 de Odiaxere. They had prepared for us a very special welcome ceremony with poems, paintings, harmony books and a song and dance performance – all done by the children.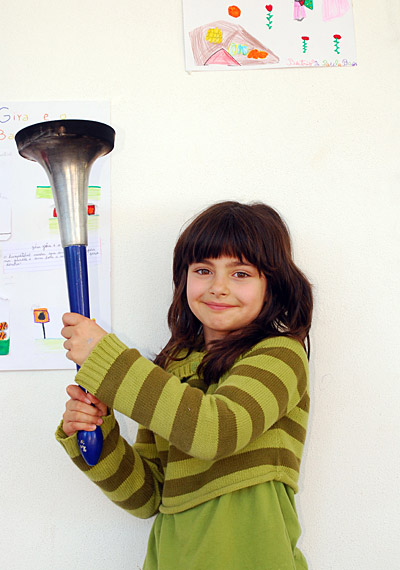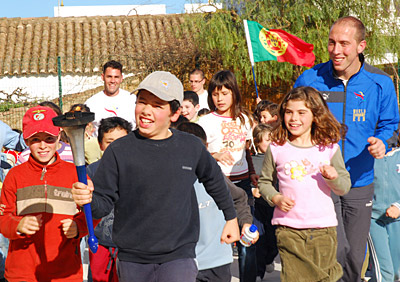 The joy we received from these kids gave us extra energy to finish our long day of running as we reached Albufeira under the setting sun.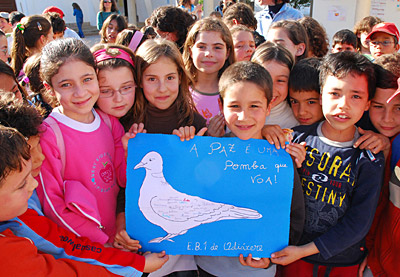 ---
Team Members:
Ondrej Vesely (Czech Republic), Nelson (Homagni) Baptista (Australia), Namitabha Aleksandar Arsic (Serbia), Marc Schrader (Germany), Miroslav Pospisek (Czech Republic), Zoltán Theobald (Hungary), Pierre Lantuas Monfouga (France), Enrico Eugenio (Italy), Jose Martins (Portugal), Patrick de Sá Alves da Rocha Rodrigues (Portugal)
Harmonemail:
You can send a message to the runners or read the messages.