Portugal 10 March: Albufeira - Vila Real de Sao Antonio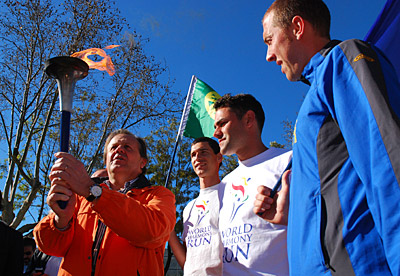 The day started with a meeting with the Mayor of Albufeira. This was the second time we had met the mayor and we were grateful that he could join us again.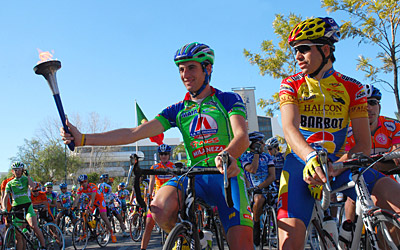 We were lucky to be at the start of the Volta ao Concelho, a bike race that started near the fire station that we stayed at last night. Our team ran behind as the cyclists took off.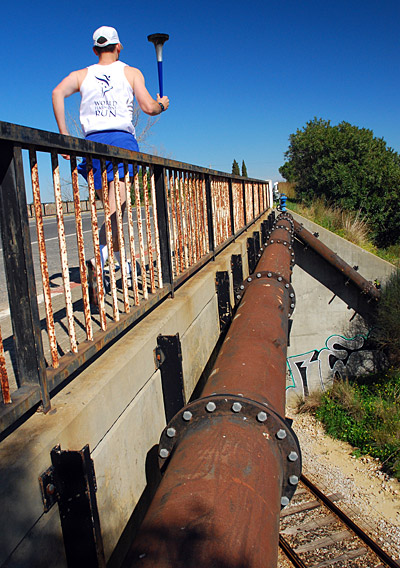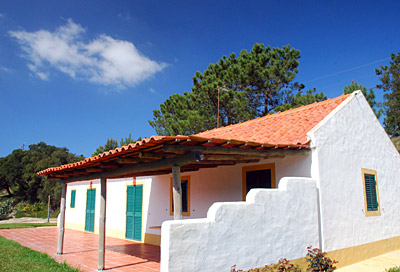 This is a classic example of a beautiful house in Portugal.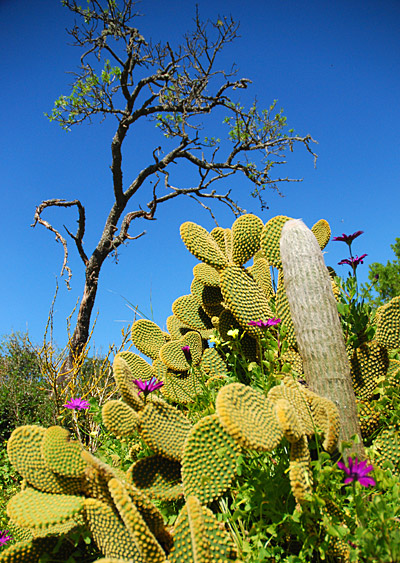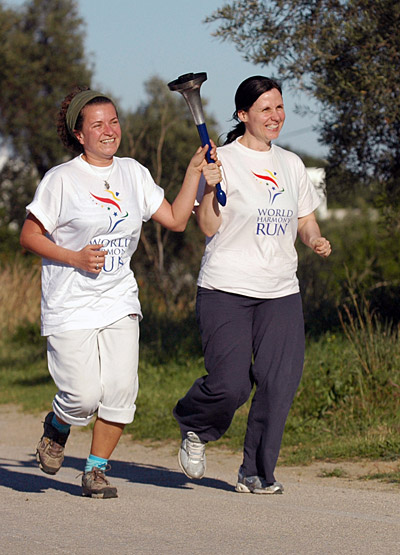 Today we were joined by our Portuguese coordinator Carla and her friend Flavia who came from Brazil. They were a welcome addition to the team. We were sorry to see them go.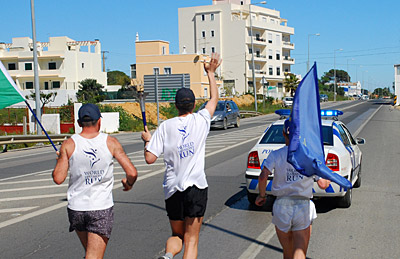 As we entered the city of Olhao we were escorted by the Police.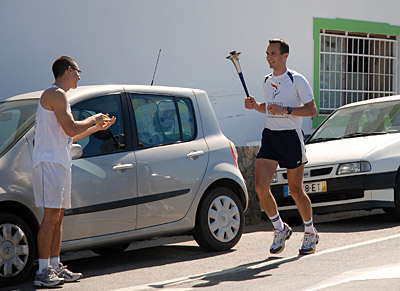 Ondrej comes in for a pit-stop.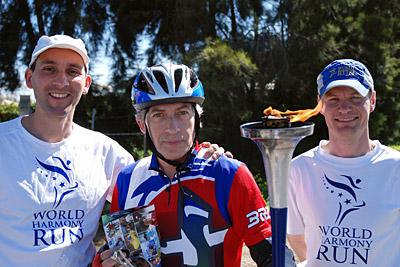 The biggest surprise of the day was meeting Joao Campos who was out cycling in the afternoon sun. He is a 2 time Olympic 5000m runner from the LA and Moscow Games. He now works at the Sports Department in Lisbon.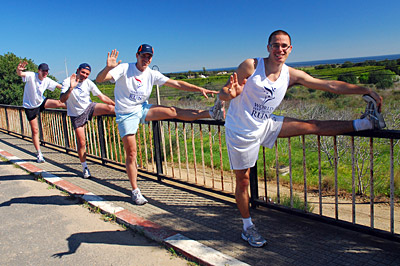 Stretching, an essential part of the Harmony Run.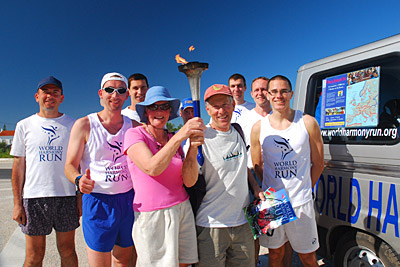 In the afternoon we met a fun loving Canadian couple that was out walking. They remember the Run visiting Canada in the past. We hope to meet them there one day.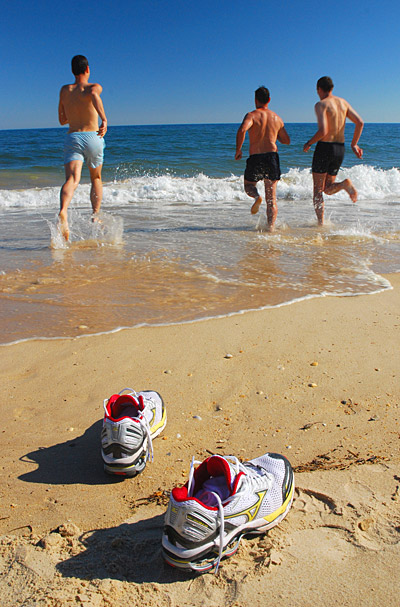 After three days of running along the Algarve, Portugal's beautiful coast, we finally scheduled in a quick swim before continuing our miles. As expected the water was cold but refreshing.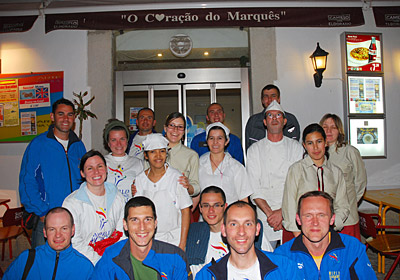 Special thanks to Luis Camarada Rodrigues, the owner of Grupo Curacao da Cidade, and his friendly staff for offering us a fantastic Portuguese meal at a discount.
---
Team Members:
Ondrej Vesely (Czech Republic), Nelson (Homagni) Baptista (Australia), Namitabha Arsic (Serbia), Marc Schrader (Germany), Miroslav Pospisek (Czech Republic), Zoltán Theobald (Hungary), Pierre Lantuas Monfouga (France), Enrico (Italy), Jose Martins (Portugal), Patrick de Sá Alves da Rocha Rodrigues (Portugal),Carla Ramalho, Flavia du Brazil
Harmonemail:
You can send a message to the runners or read the messages.