Serbia 16 September: Ada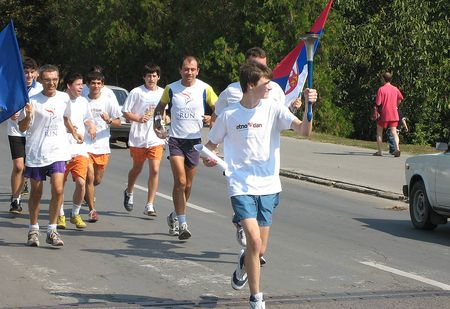 As soon as we arrived in Ada, a big group of children gave us a warm welcome, shouting "Welcome to Ada World Harmony Run"!!
Kada smo dotrcali u mesto zvano Ada, velika grupa dece nas je docekala uzvikujuci " Dobrodosla Trka harmonije sveta !!!"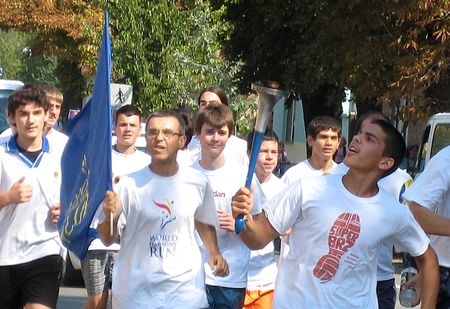 They carried our torch with so much enthusiasm!...
Sa veoma velikim entuzijazmom deca sun krenula da trce sa nasom bakljom!...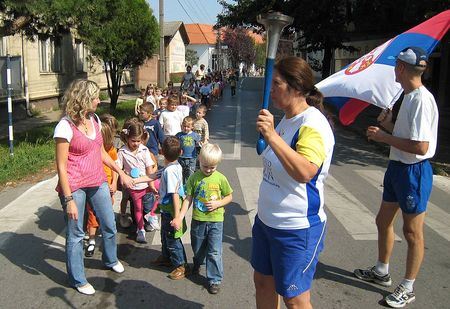 Then the smaller children came, a bit shy ar first...
Tada su i manji klinci dosli, malo su se stideli na pocetku...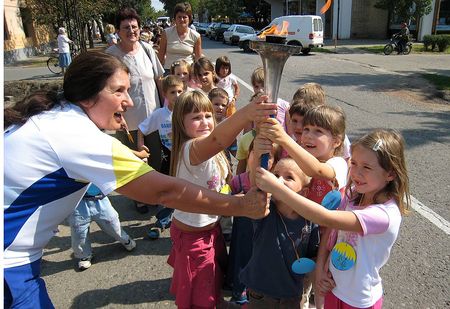 ...but very soon they became new friends...
...ali veoma brzo su postali nasi novi prijatelji...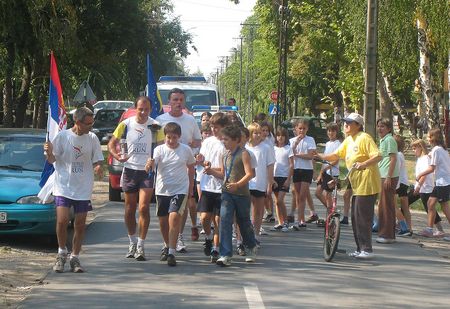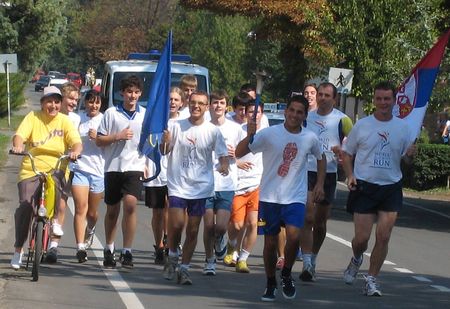 We proceeded, running together ...always with a smile...
Nastavili smo da trcimo svi zajedno...uvek sa smeskom na licu...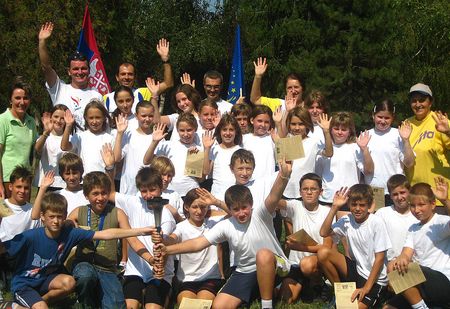 Thank you Ada, we will return for sure!!!
Hvala Ada, sigurno cemo ponovo da dodjemo kod vas!!!
---
Distance: 13 km
Team Members:
Pedja Knesevic (Croatia), Namitabha Arsic (Serbia), Boza Stavric (Serbia), Jadranka Grbic (Serbia), Goran Bojic (Serbia)
Harmonemail:
You can send a message to the runners or read the messages.