Serbia 26 September: Belgrade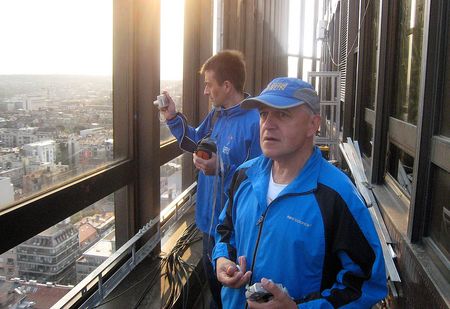 In the morning some of us were invited to Belgrade's famous "Studio B", high above the roofs of the city...
Ujutrosmo bili pozvani da gostujemo na najpopularnijoj beogradskoj TV stanici Studio B, visoko iznad gradskih krovova...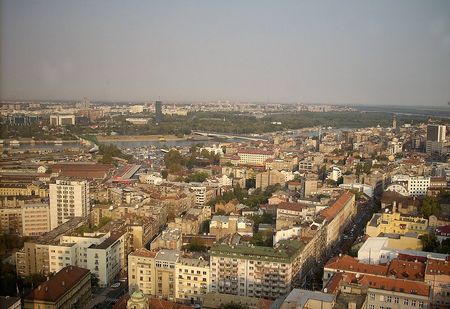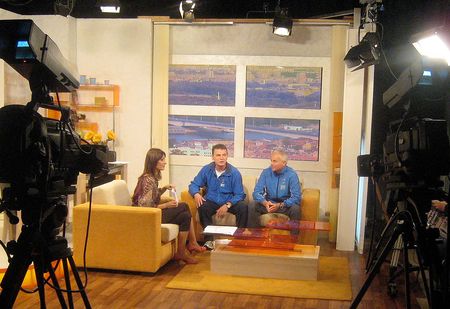 Live on the air....
Uživo iz vazduha...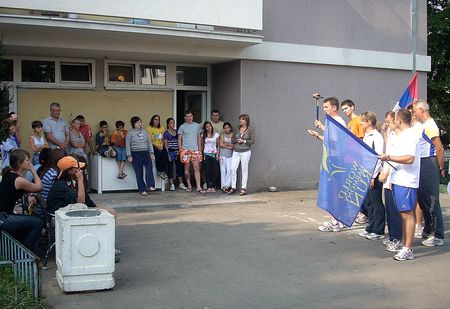 Later on we visited a place for orphants.
Posle Studia B smo posetili dom za nezbrinutu decu Drinka Pavlović.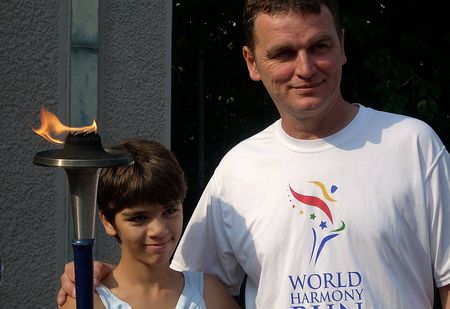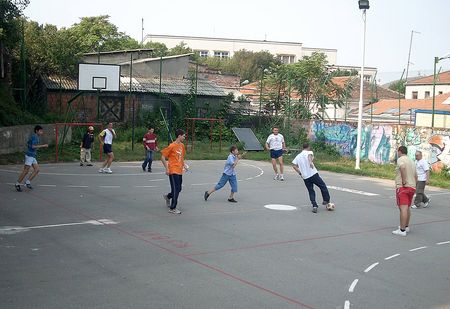 We met a few good old friends from last years Run and after a short presentation we indulged in a traditional football game....
Sreli smo nekoliko starih dobrih prijatelja sa prošlogodišnjeg WHR a i posle kratke prezentacije smo odigrali tradicionalni fudbalski meč...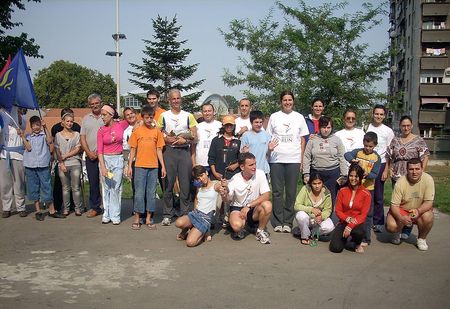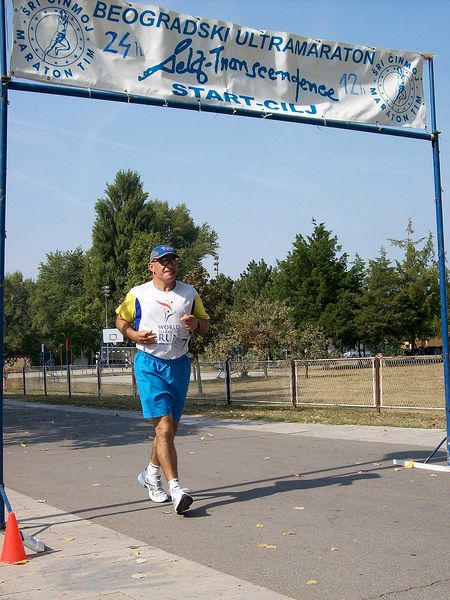 At noon the start of the 12 - and 24- hour Run in Belgrade took place. This year the ultra running competition used to be the national championship, too.
Some of our team members participated either in the 12-hour competition or in the 12-hour relay. U podne je počeo 13.beogradski ultramaraton na 12 i 24 sata, koji je od ove godine nacionalno prvenstvo i kup Srbije.
Nekoliko članova našeg tima je učestvovalo na trci od 12 sati i u štafeti na 12 sati.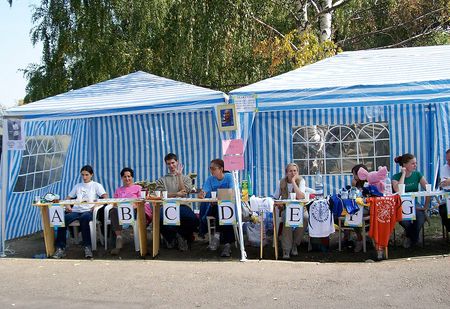 ...no race without helpers...
...ne moze trka bez pomagača...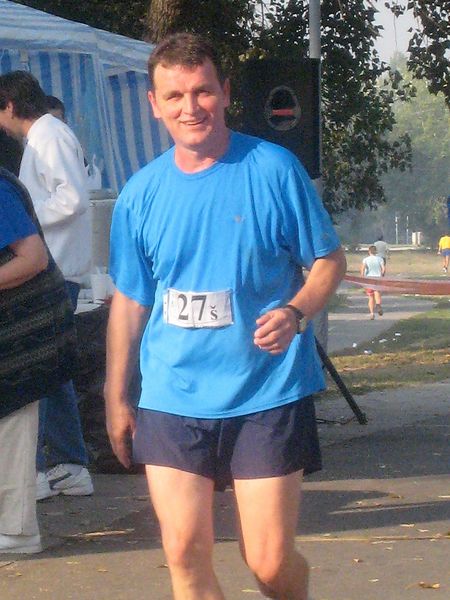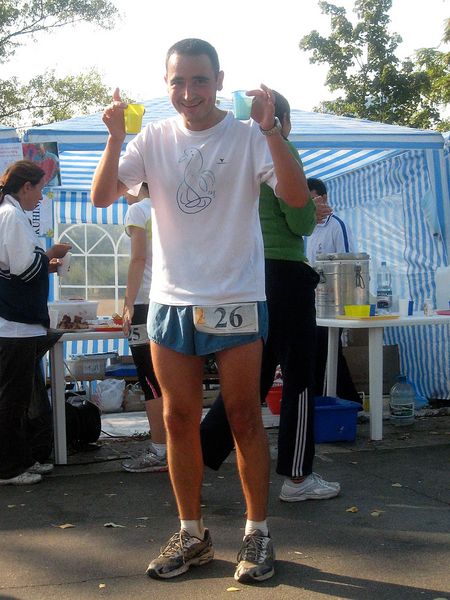 ...and without food...
...niti bez hrane...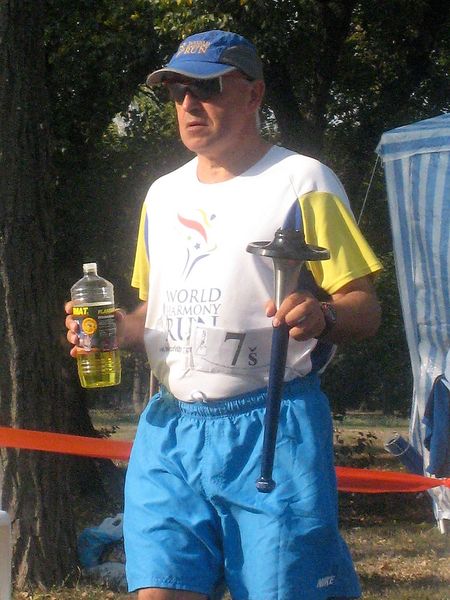 As a special event all the runners carried the Harmony torch for 24 hours through the whole race!
Trka je bila posebna pošto je prvi put baklja harmonije bila na trci i kruzila stazom svih 24 sata!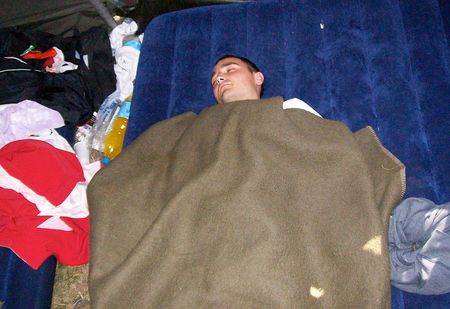 ...a short rest...
...kratak odmor...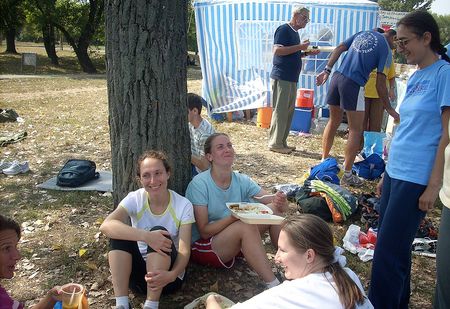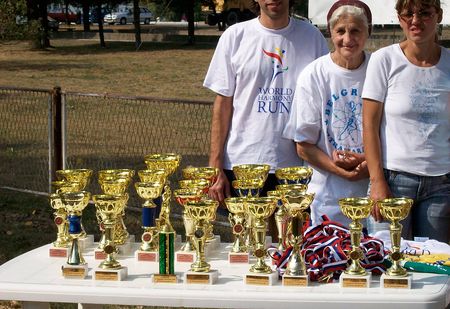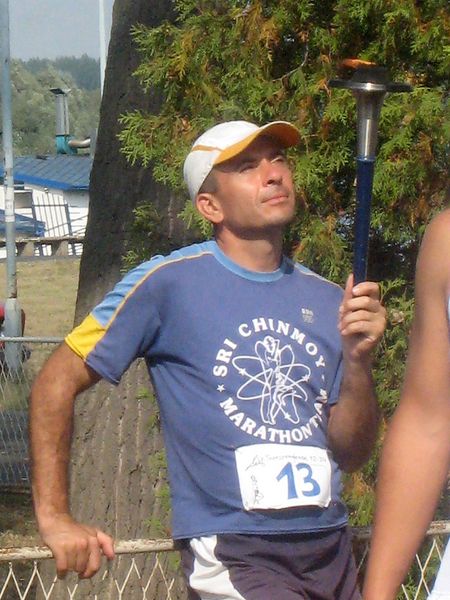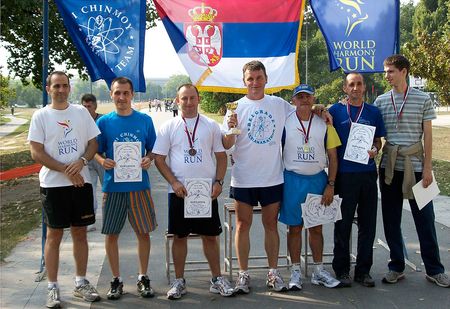 Congratulation to all the champions!
Čestitke svim šampionima!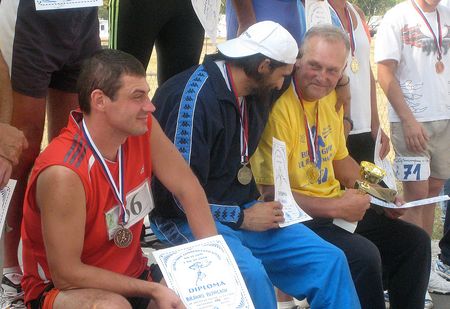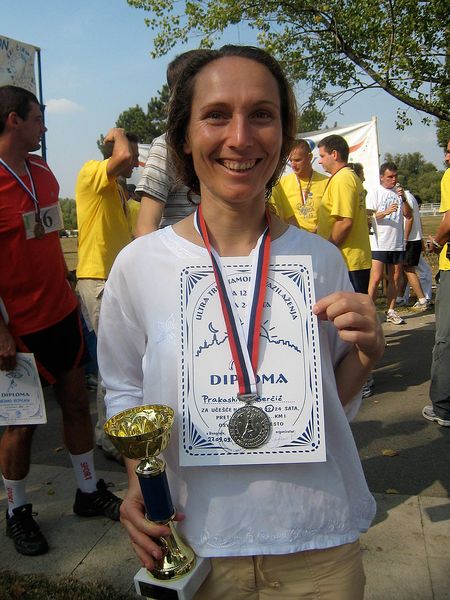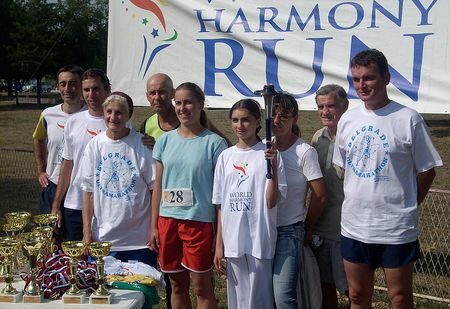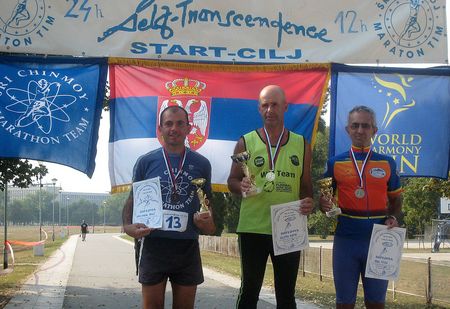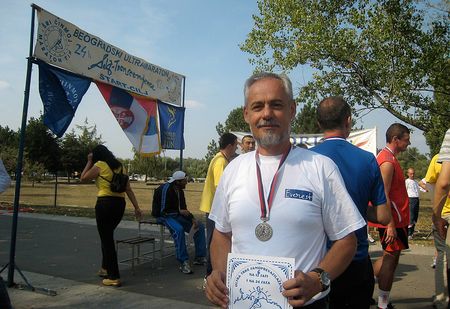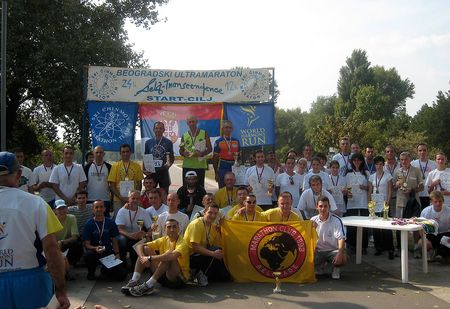 ---
Distance: 150 km
Team Members:
Dipavajan Renner (Austria), Chanakhya Jakovic (UK), Pedja Knesevic (Serbia), Nenad Stajic (Macedonia), Luka (Croatia), Namitabha Arsic (Serbia), Nenad Staic (Macedonia)
Harmonemail:
You can send a message to the runners or read the messages.