Slovakia 3 June: Kosice - Poprad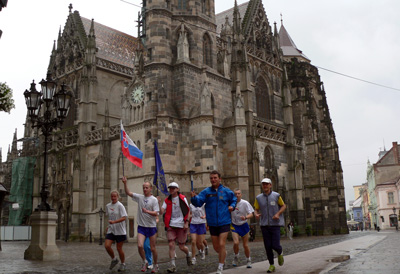 Leaving Kosice was like leaving home; the quiet pedestrian zones and the beauty of the old buildings really felt familiar to us.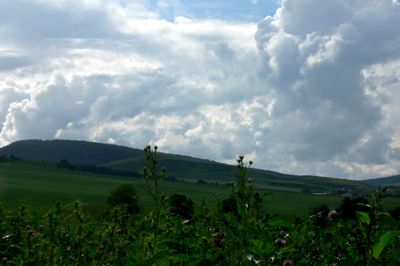 The roads of Slovakia offered us some serious slopes, which we had not actually had the chance to enjoy since Bulgaria.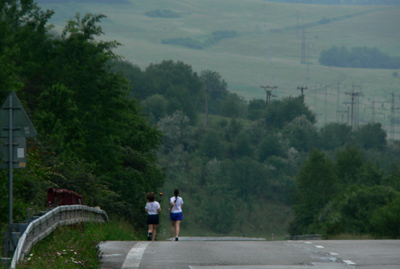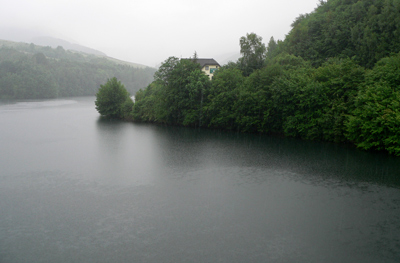 And other surprises...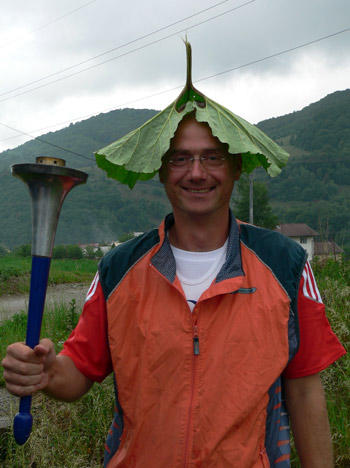 we thought we could do something for Rostya's birthday :).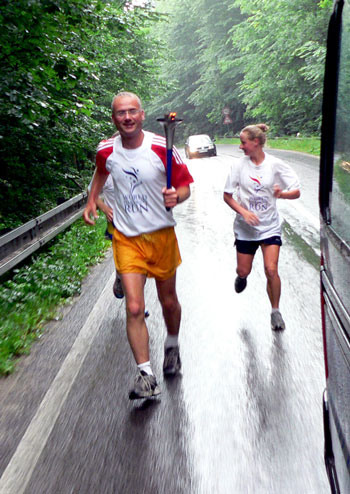 After a deluge of rain, we arrived at the village of Margecany, to a whole-hearted welcome from the Mayor.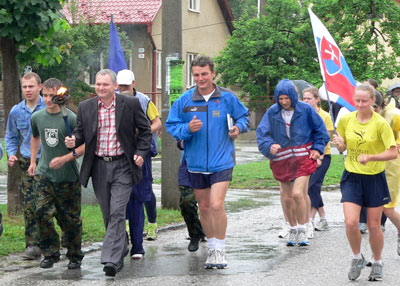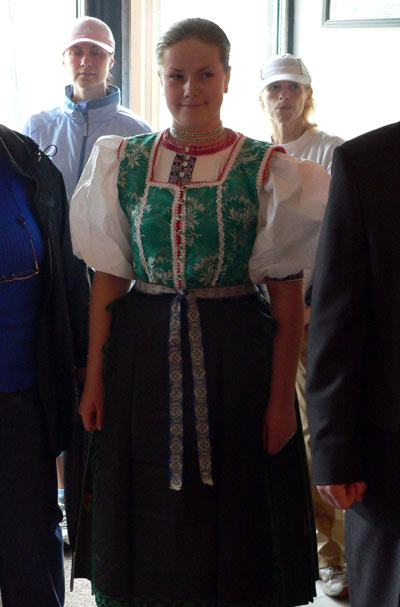 A singer from the Jadlovec ensemble performed two traditional songs, describing the old Slovakian way of life.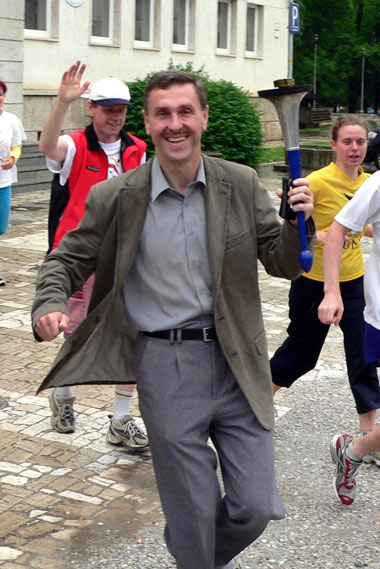 At our next event the vice-mayor, also a marathon runner, gave us his best wishes for the run through the next countries.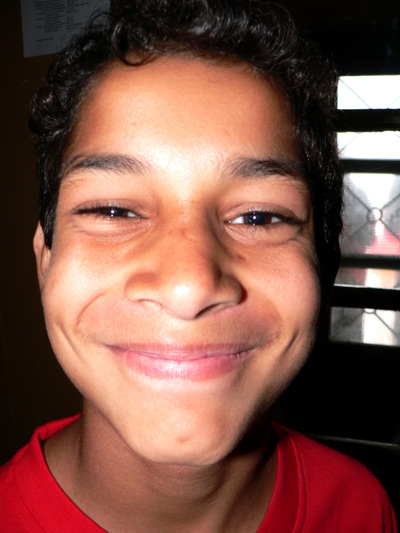 At Spissky Vlachy, because of the rain, both our events took place in the city theatre.
Kids from an orphanage performed a rap song that they had composed. We must say the whole meeting was a flood of affection.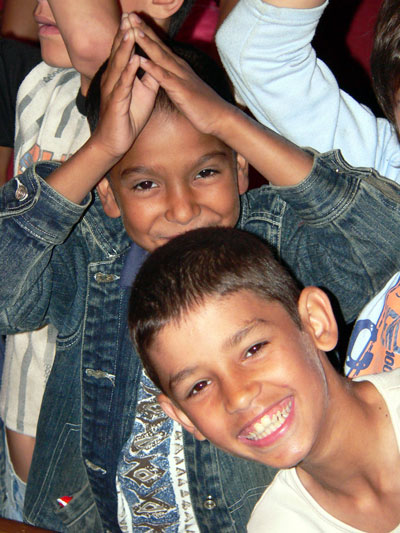 The refrain was "Although we have no parents, we have hopes and we are not afraid to make a step." It was hard to leave these children, they really gave us a lot of joy.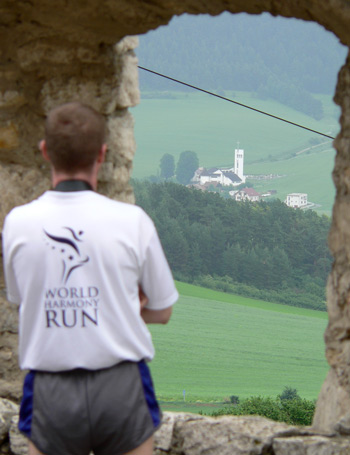 A few kilometres later, our beloved captain suddenly shouted "A castle". Built in the 12th century and situated in the middle of Europe, this strategically-located castle has been fought for by a lot of different noble families. We thought we could conquer it more easily with our harmony flag.
Our next meeting in Levoca, one of the oldest cities in the country, took place in the ancient parliament building.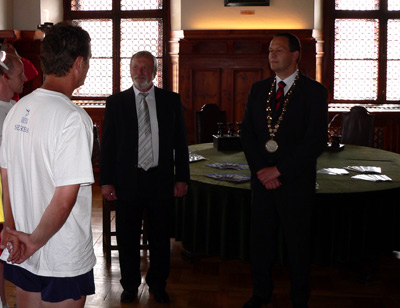 The mayor held the torch for a few steps in the main street, by traditionally coloured Slovakian houses. He wrote a very special message in our book: "it is the connexion of all the good and noble ideas and commitments which let come closer people from all political and ethnic communities."
When we arrived at Poprad, Slovakia was playing against Romania in the sports hall.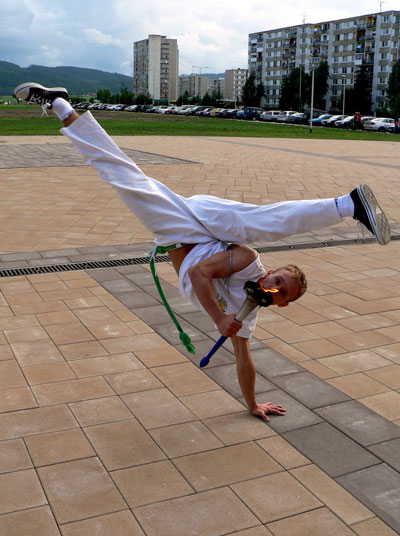 The combination of youth and sport drew us to enjoy a command performance...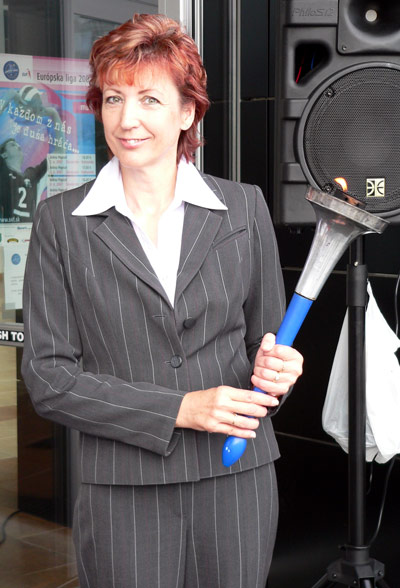 and we even saw a few minutes of the match; our local team became absolutely hysterical when Slovakia won the set.
---
Distance: 106km
Team Members:
Pedja Knezevic (Serbia), Anita Borics (Hungary), Svetlana Gorshkova (Russia), Rosta Vagner (Czech Republic), Jaromir Horejsi (Czech Republic),Pierre Lantuas Monfouga (France), Valentine Bebik (Ukraine), Nataliya Lehonkova (Ukraine), Maria Latinova (Bulgaria), Franz Hinteregger (Austria).
Harmonemail:
You can send a message to the runners or read the messages.