Slovakia 5 June: Ruzomberok - Zvolen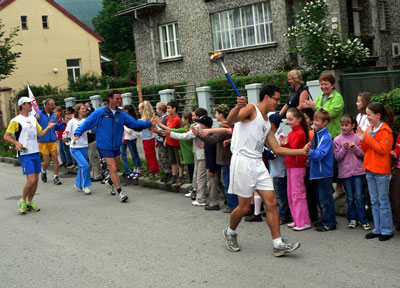 Having two classes of kids ready to run a marathon, waiting for you at the entrance of your hotel is an unusual privilege, even for veterans of the run.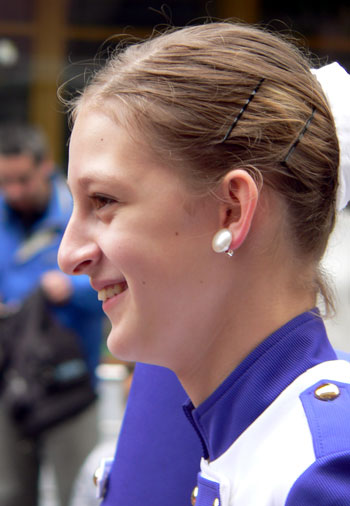 They led us to the house of culture where a public of parents,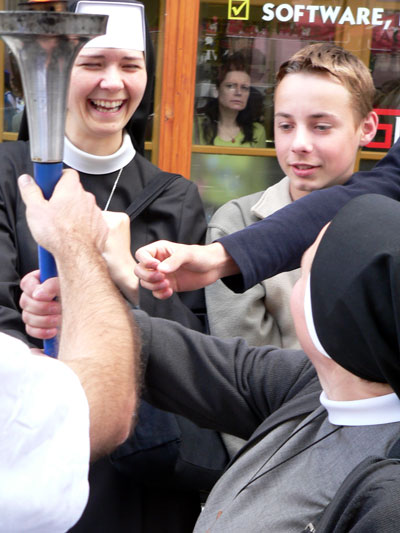 nuns,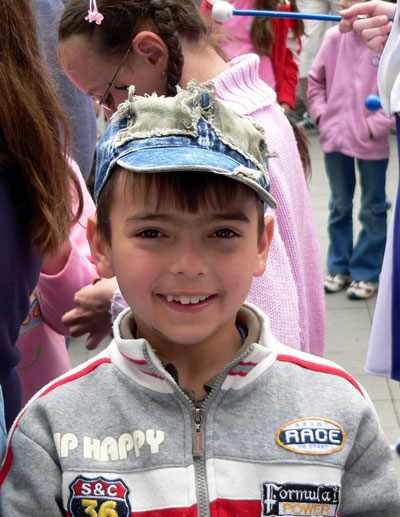 kids, and the simply curious sang the World Harmony Run Song with us.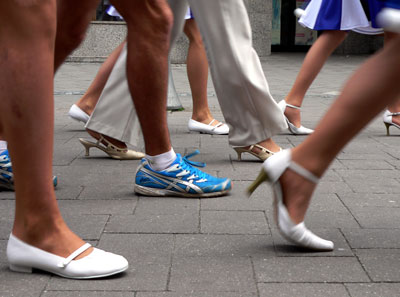 Guess the runner ...
As we left the city the majorettes escorted us once more, but this time the kids, representatives of the city and the team marched together.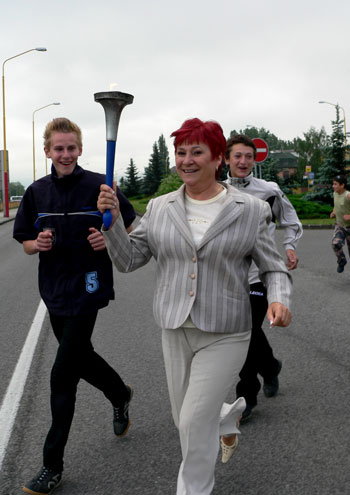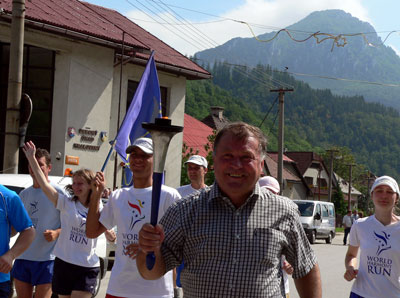 At the little village of Kralovany, the mayor Mr. Mart Lubor and the next skier to represent Slovakia at the Olympic games, Jaroslav Bobosial offered us attentive ears. Both of them joined us for a symbolic run through streets lined with old wooden houses.
Martin, team captain from Slovenia to Serbia, would have been interested to discover a city bearing his name.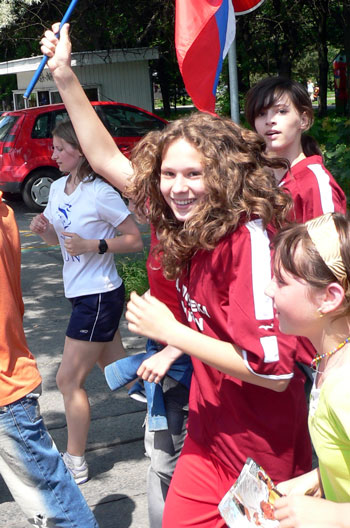 We visited a school first, and half of its boys ran with us to the city theatre where a football team joined us.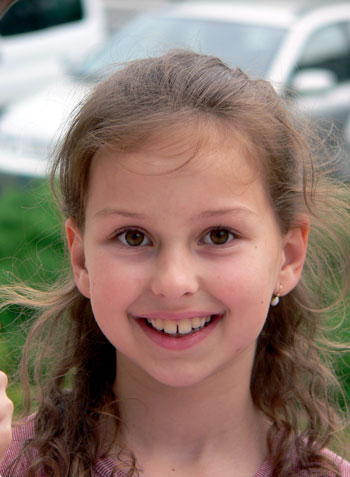 It was chaotic in the main square as the city was preparing a local festival, so we fitted in perfectly with the mood of the day.
Endurance...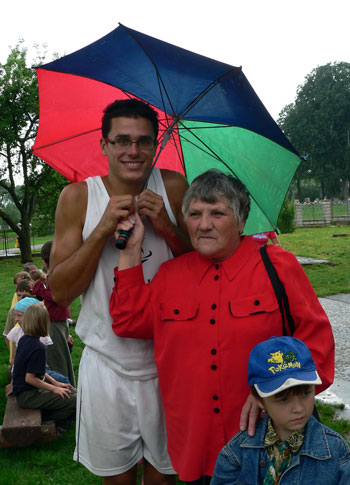 at the kindergarten.
At the next event, at the school in Turcianske Teplice, the children offered us accordion performances and drawings, and the Mayor ran with us to the city hall.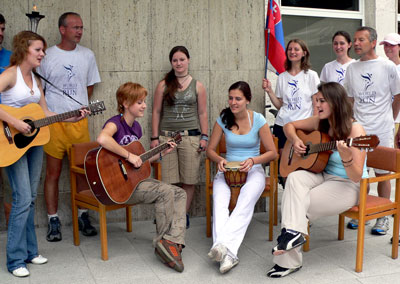 There, students from the conservatory enchanted us with their performance of the World Harmony Run Song. The mayor invited us to enjoy the thermal waters for a while, which definitely took us to heaven.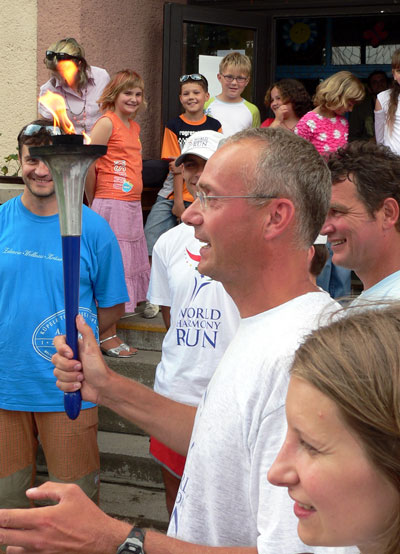 "Love, happiness, understanding, create harmony, which will live forever." Michal Sygut, Mayor of Turcianske Teplice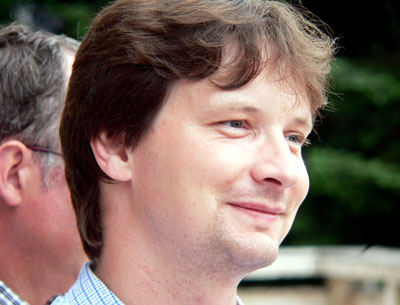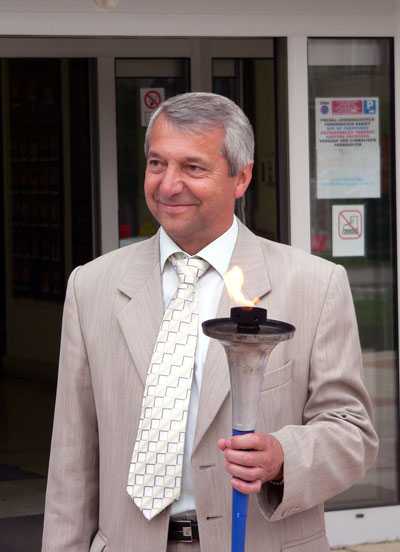 The day finished in Zvolen with beautiful smiles from the mayor, a marathon runner who was getting ready for the morning run with the torch.
---
Distance: 123km
Team Members:
Pedja Knezevic (Serbia), Rosta Vagner (Czech Republic), Pierre Lantuas Monfouga (France), Valentine Bebik (Ukraine), Jaromir Horejsi (Czech Republic), Nataliya Lehonkova (Ukraine), Maria Latinova (Bulgaria), Franz Hinteregger (Austria), Anita Borics (Hungary), Svetlana Gorshkova (Russia).
Harmonemail:
You can send a message to the runners or read the messages.