Slovakia 6 June: Zvolen - Nitra
106 kilometres is indeed only one and half hours by car, but on foot and with meetings and refreshments on the road it takes nearly a day - but what a day!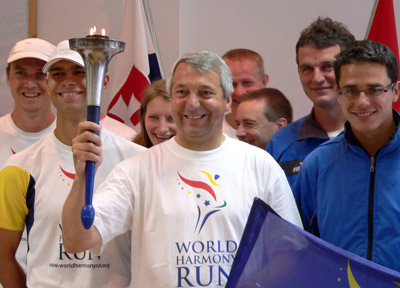 Mr. Miroslav Kusein dedicated a lot of his time to the World Harmony Run; he came to meet us in the evening and again in the morning, when we had to leave his city - Zvolen.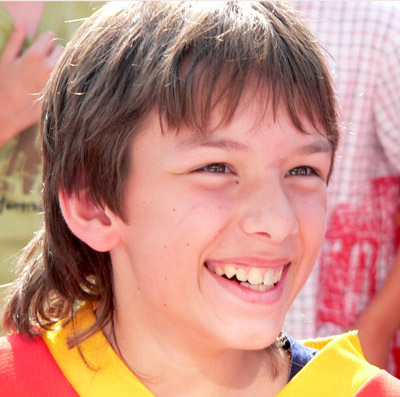 A colourful start to the day with many kids and the mayor, who took off so powerfully with the team, that Valentine, driving our van lost sight of the runners and eventually had to search for them… great relief on team faces when our mobile home found us again!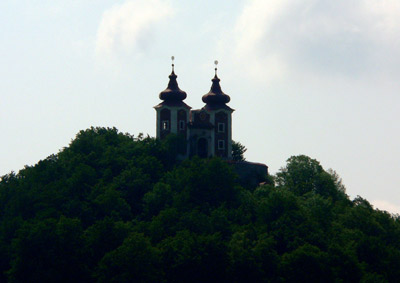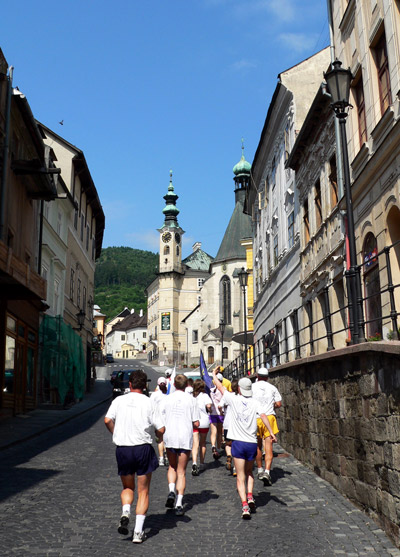 It is no accident that the city of Banska Stiavnica is listed in the World Cultural Heritage of UNESCO for its cultural and historical appearance.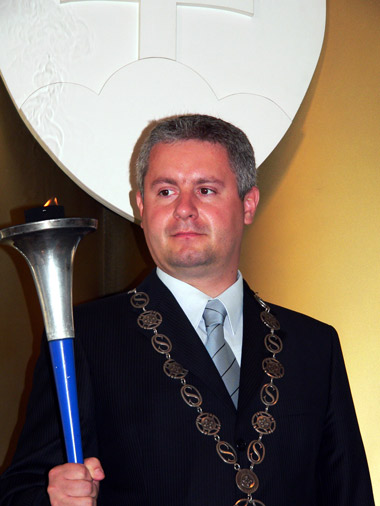 The mayor, Mr. Pavol Balzanka received us very officially on the steep stairs of City Hall and we promised each other to meet again in Amsterdam.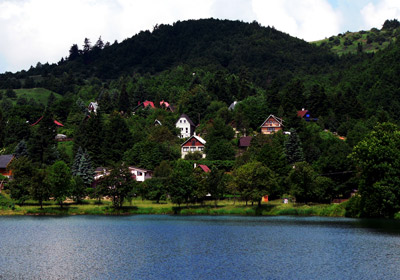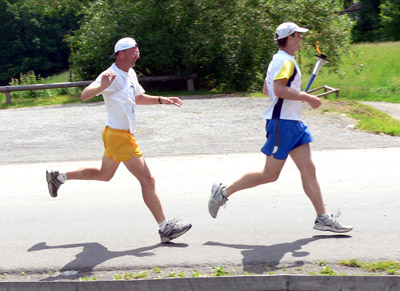 The surrounding nature inspires two guys to check their speed…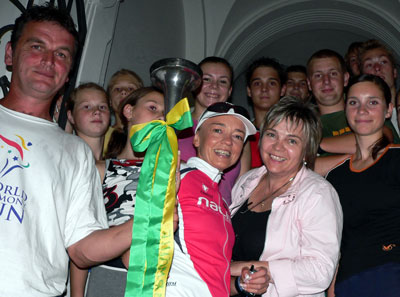 We came through pelting rain to Levice. The rain did not stop the scheduled performances, which continued inside the city building.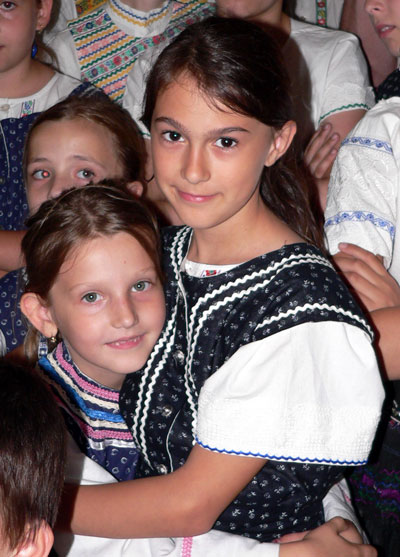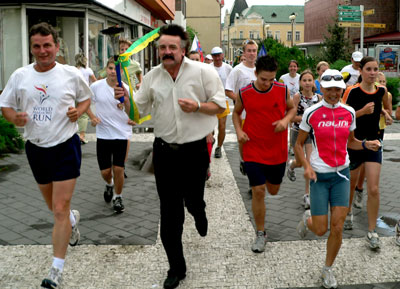 A mayor and a triathlon champion shoulder-to-shoulder: Mr Eng. Stefan Misak and Mariya Kuriyachkova. We were escorted also, by Mariya's young trainees from Atom Levice. Next time, some have to think twice when they run with a World, European and Slovak triathlon champion - very smooth and joyful. She wished us "running with happy feet"…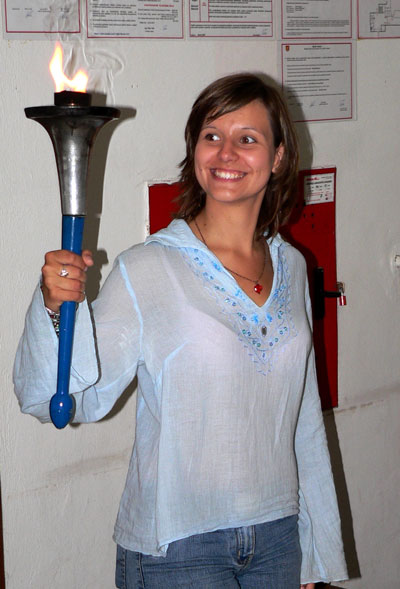 Towards Vrable, we were joined by skaters and other young people who came to join us on our way because they had wanted to as soon as they heard we were coming to their town. Here Mr Eng. Tibor Toth, the Mayor of Vrable, also came to receive us.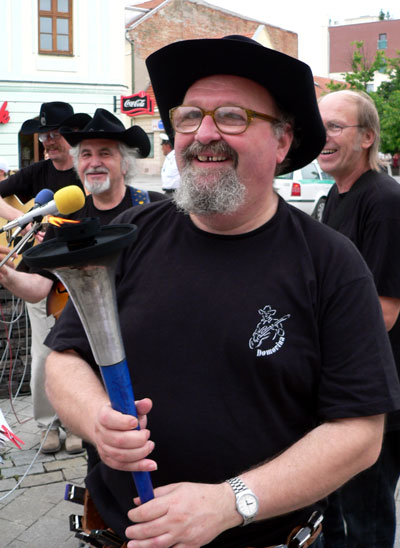 Nitra's local jazz band, with a spontaneous musical performance at the end of a long day.
---
Distance: 106km
Team Members:
Pedja Knezevic (Serbia), Rosta Vagner (Czech Republic), Pierre Lantuas Monfouga (France), Valentine Bebik (Ukraine), Jaromir Horejsi (Czech Republic), Nataliya Lehonkova (Ukraine), Mariya Latinova (Bulgaria), Franz Hinteregger (Austria), Anita Borics (Hungary), Svetlana Gorshkova (Russia).
Harmonemail:
You can send a message to the runners or read the messages.