Slovakia 20 June: Namestovo - Liptovsky Mikulas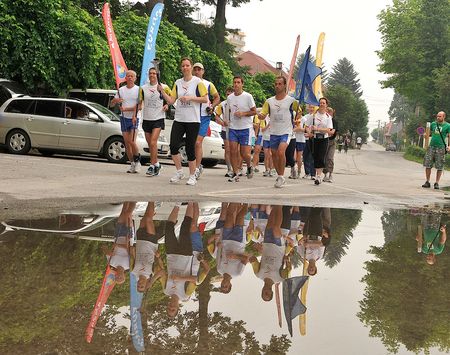 After yesterday storms we started running to the main square in Namestovo.
Po včerajších búrkach sme vybiehali na hlavné námestie v Námestove.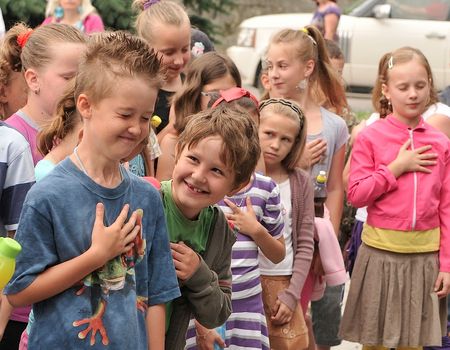 So what? Do you feel harmony already?
No čo? Už cítiš tú harmóniu?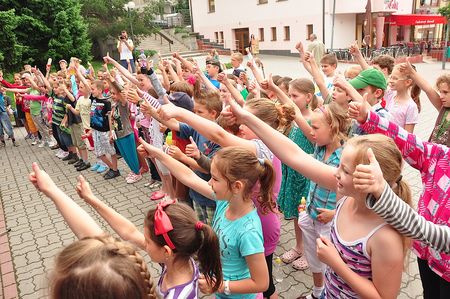 Runners...you are number one!
Bežci...ste jednotky!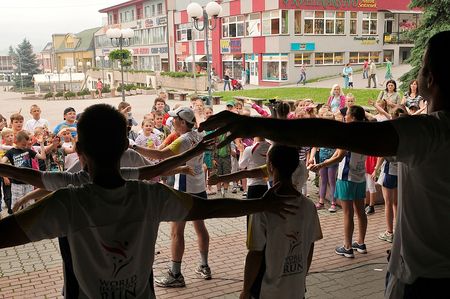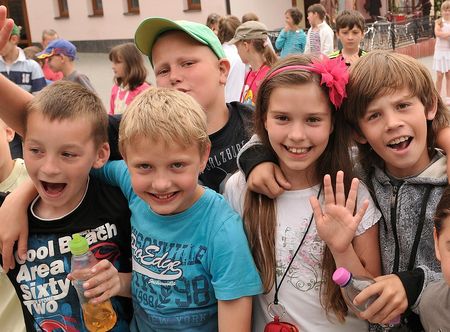 Little enthusiasts...
Malý nadšenci...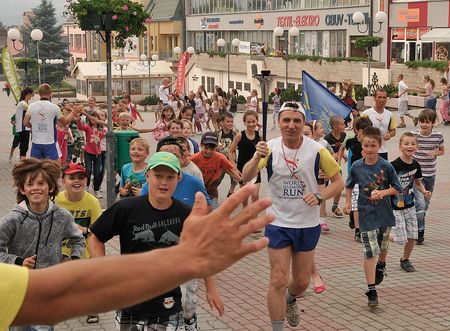 Give me five!!
Daj mi packu!!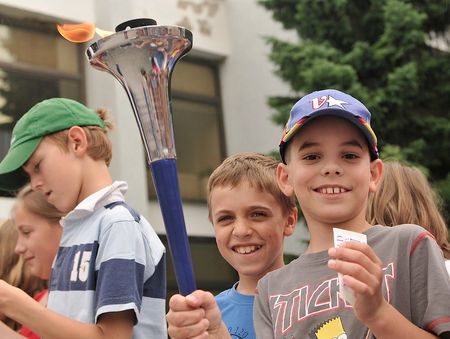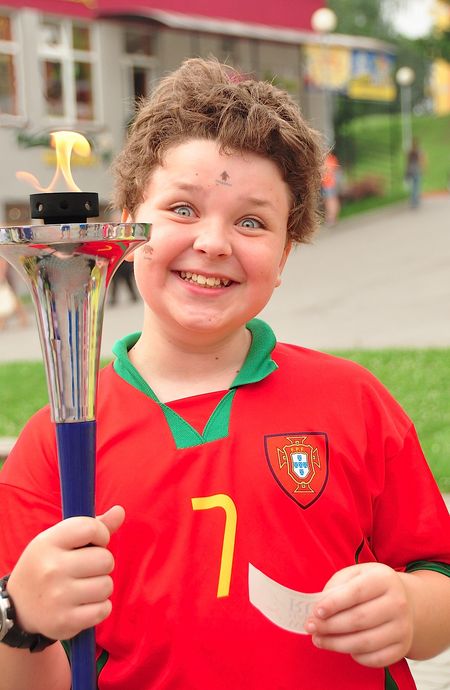 The eyes like 100 Watt bulb.
Očká ako 100 wattová žiarovka.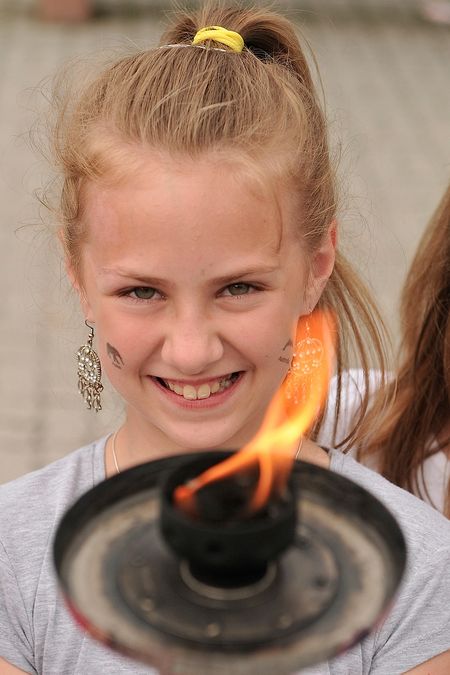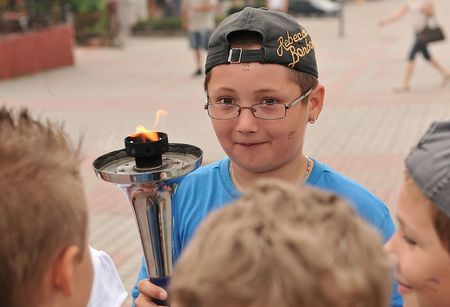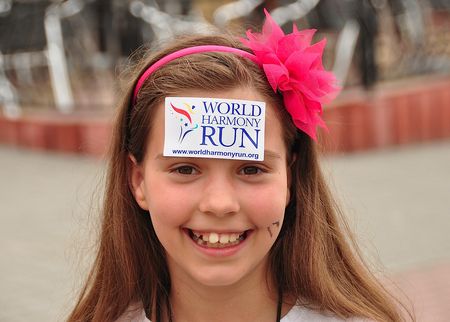 Few more years and I will cheerfully run with you.
Ešte pár rôčkov a s radosťou pobežím s vami.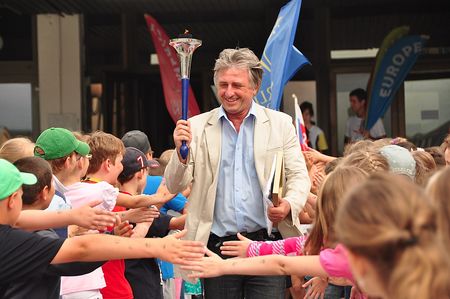 The mayor Ing. Jan Kadera is running through the gate created by children.
Pán primátor Ing. Ján Kadera prebieha špalierom, ktorý mu pripravili detičky.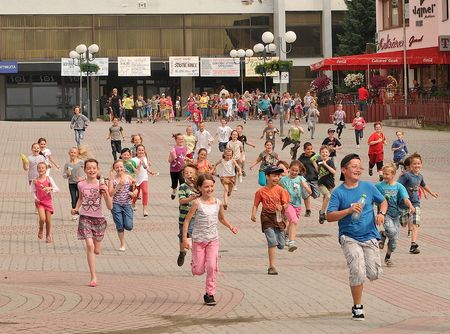 The flock of children started running to follow us when we were leaving Namestovo.
Kŕdeľ detí sa rozbehol za nami, keď sme opúštali ich mesto Námestovo.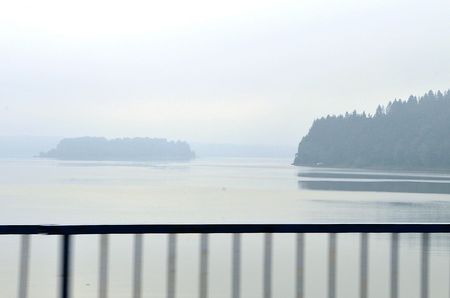 In a foggy morning we crossed the Orava dam.
Za hmlistého rána sme prekročili Oravskú priehradu.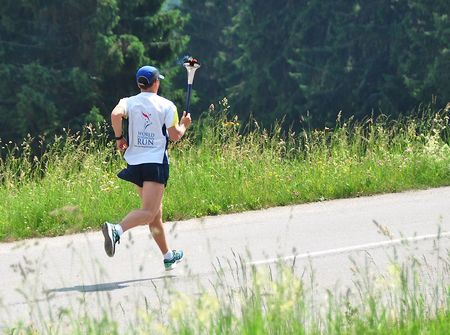 Our fastest runner...hahaha...
Náš najrýchlejší bežec...hahaha....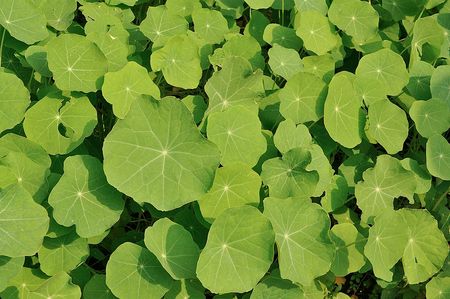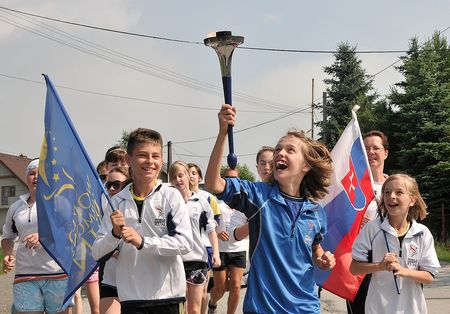 Kids from the sport school in Tvrdošín were enjoying enormously not only carrying the torch, but also wearing our running dresses.
Športovci zo ZŠ v Tvrdošíne sa tešili nielen z pochodne, ale aj z toho, že sme ich obliekli do naších bežeckých dresov.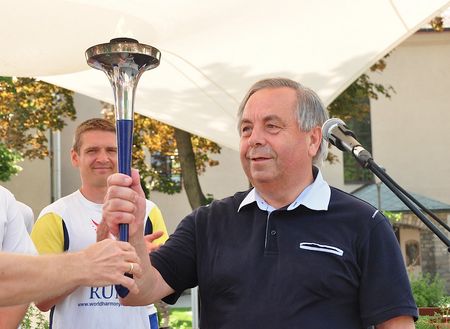 The mayor Ing. Ivan Sasko received our torch with gratitude.
Pán primátor Ing. Ivan Šaško s vďakou prijal našu pochodeň.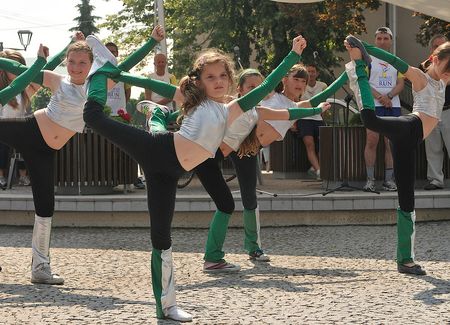 We have found out that there are excelent dancers in Tvrdosin.
Zistili sme, že v Tvrdošíne majú super tanečníčky.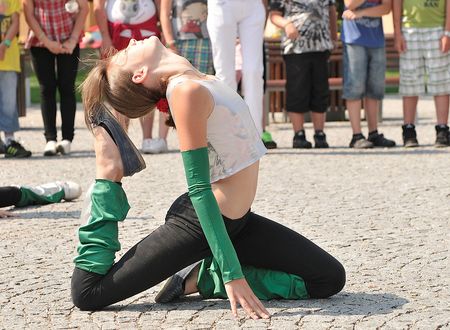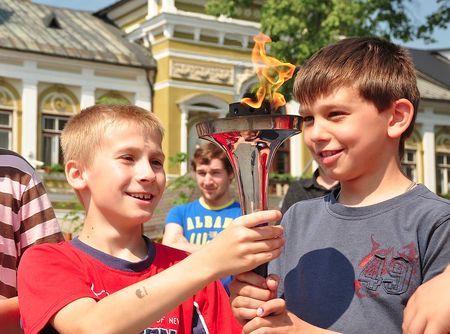 What the flame reminds you?
Čo vám pripomína ten plameň?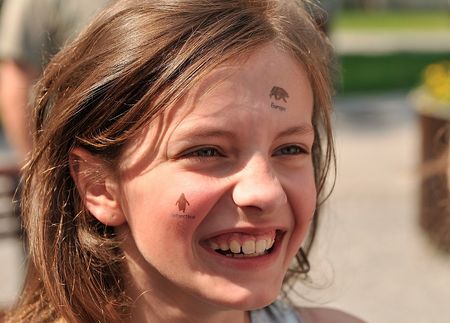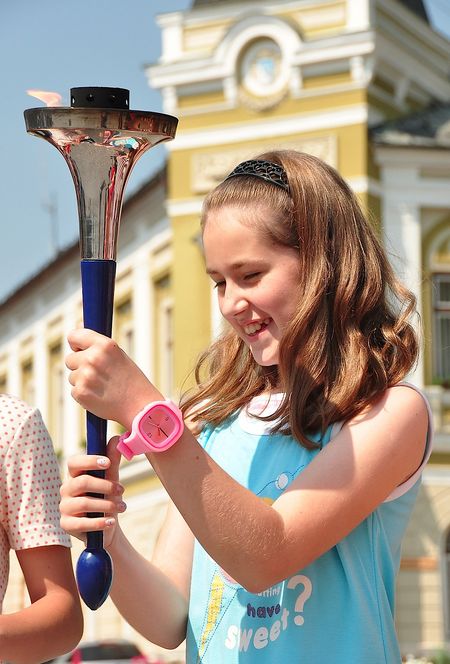 I have only a few seconds for my wish!
Ups...mám už len pár sekúnd na želanie!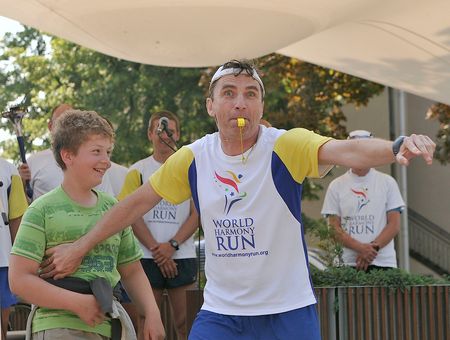 Wach out, wach out...I´m going!!
Pozor, pozor...idem ja!!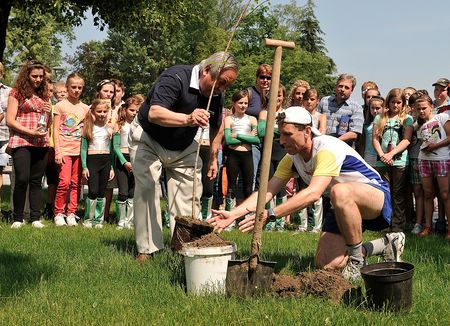 Together with the mayor we planted a tree of Harmony for the town Tvrdošín to remember to keep harmony.
Spolu s pánom starostom mesta Tvrdošín sme zasadili stromček Harmónie, aby ju všetkým pripominal.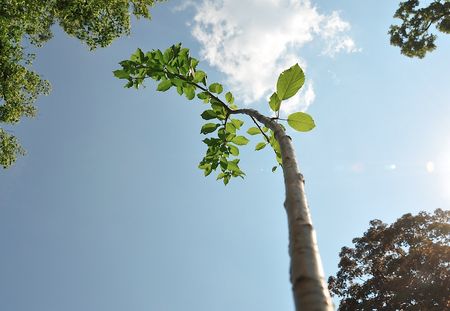 Everybody come, come here, I´ll offer you harmony...
Podte všetci, poďte sem, harmóniu vám ponúknem...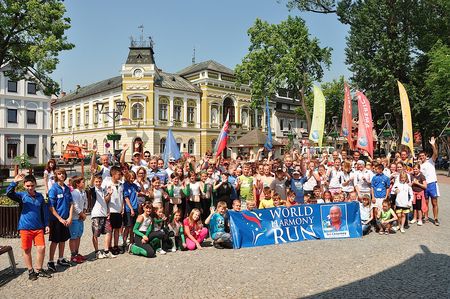 And taking picture together at the end.
A ešte spoločné foto na záver...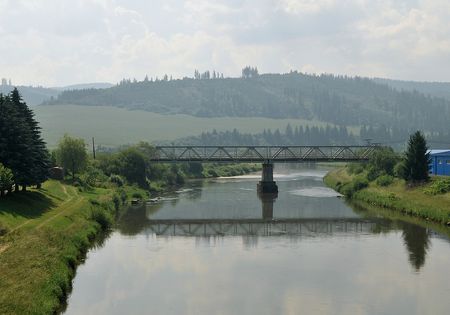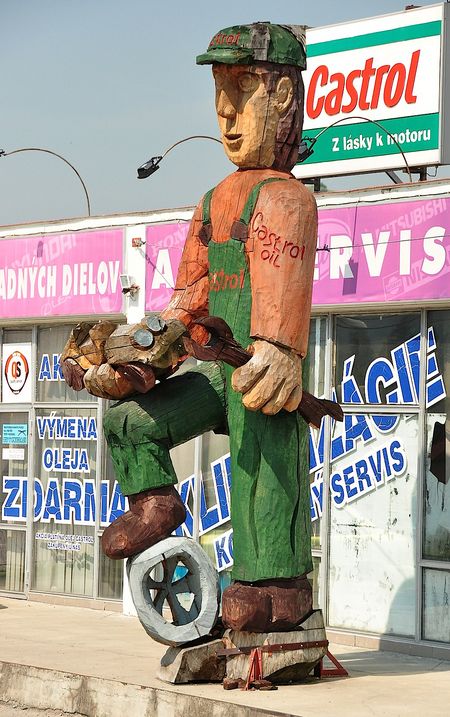 One of our biggest fans.
Jeden z naších najväčších fanúšikov.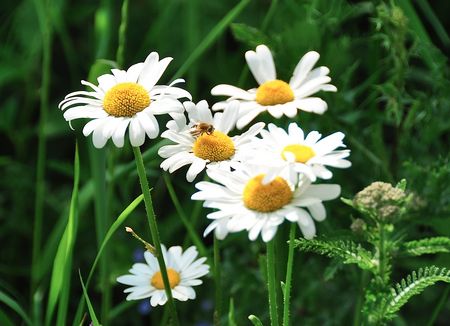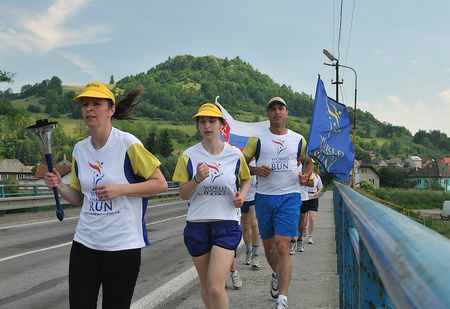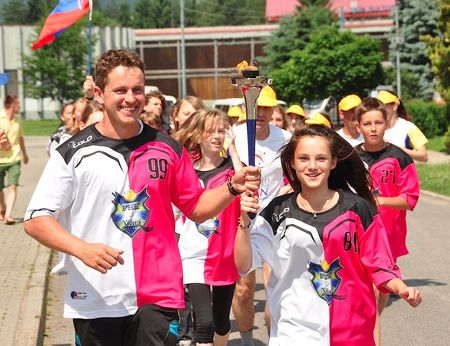 In Nizna young run-loving people from local school welcomed us and took over the torch....
V Nižnej nás privítali a prebrali pochodeň behuchtiví žiaci miestnej školy.....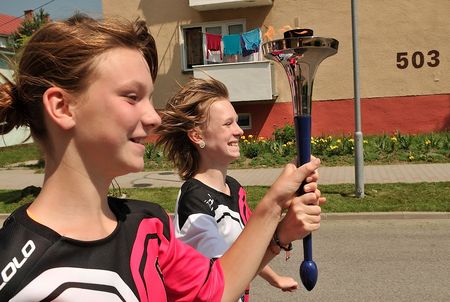 ...and with a smile on their faces
....a s úsmevom na tvári......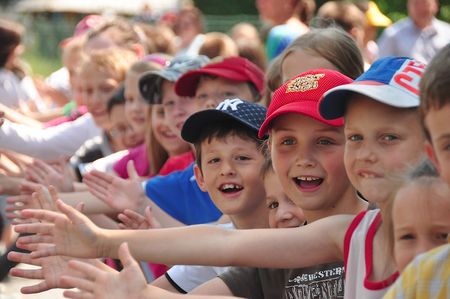 In front of the school another small enthusiasts welcomed us eagerly....
Pred školou nás horlivo vítajú ďalší malí nadšenci....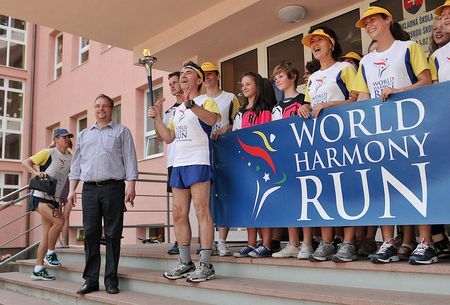 Together with the mayor of Nizna Ing. Jaroslav Rosina who gave us a beautiful speech.
Spolu so starostom obce Nižná Ing. Jaroslavom Rosinom, ktorý nám predniesol krásny prejav.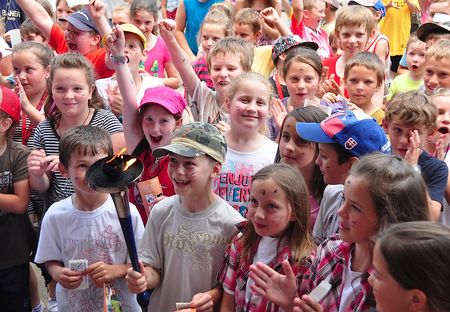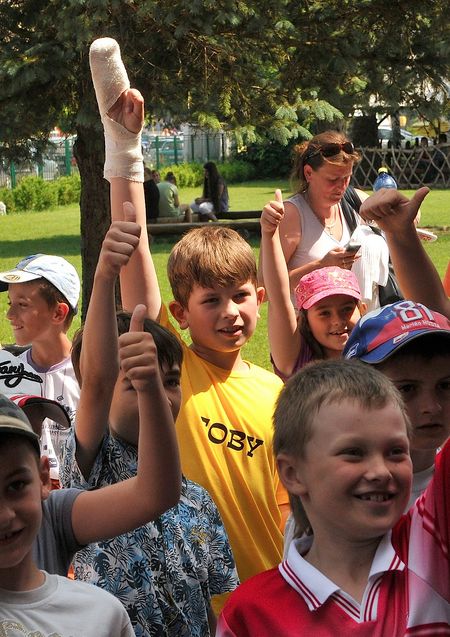 With harmony in your heart you even forget about your pain.
S harmóniou v srdci aj na bolesť zabudneš.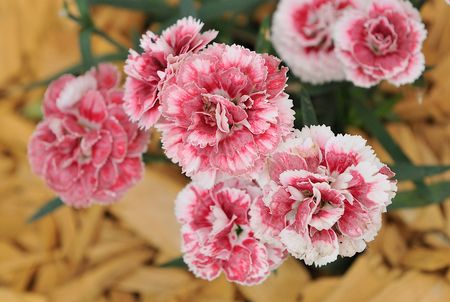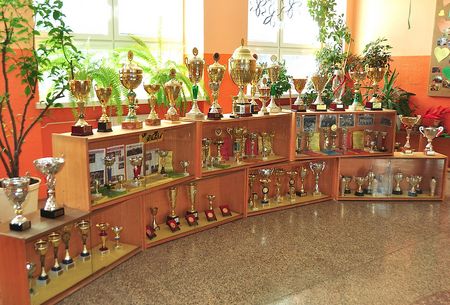 The trophies of heroes from the local school...
Trofeje borcov miestnej školy...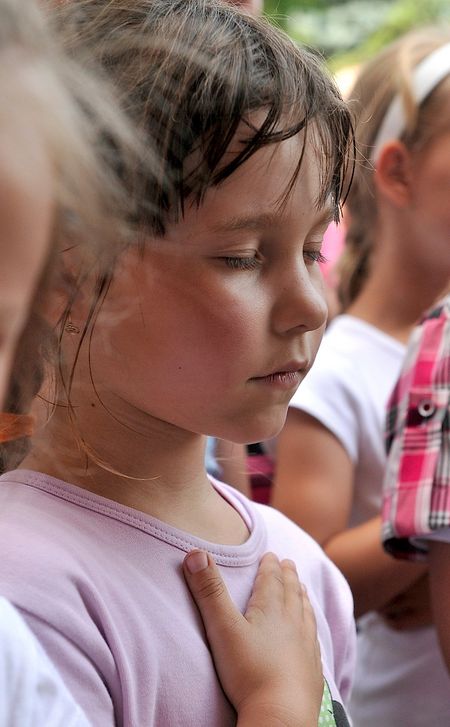 Harmony begins within me......Yes, I can feel it.
Harmónia začína u mňa........Ano, už ju cítim.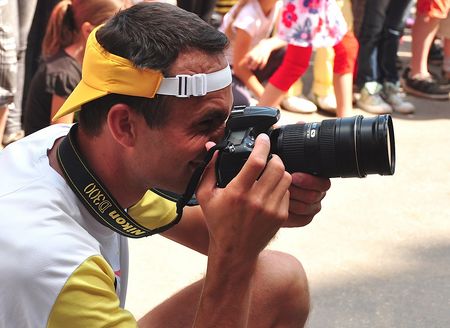 Our exclusive photographer....in action.
Náš dvorný fotograf.....v akcii.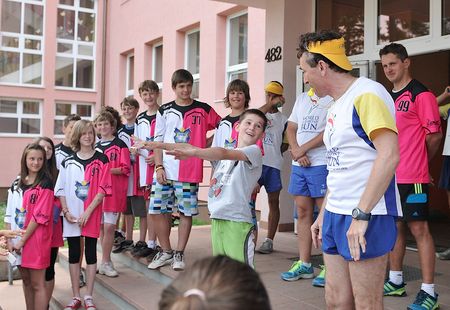 Am I doing it right?
Dobre to robím?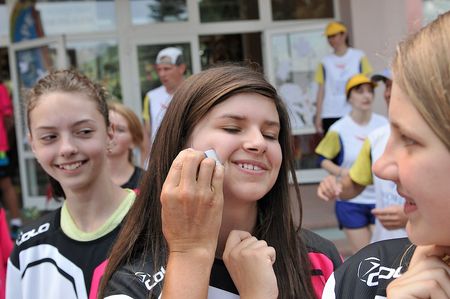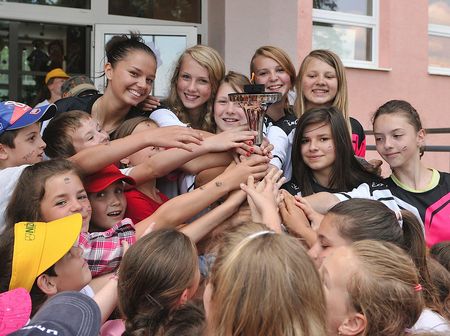 The torch in capture of girl-fans.
Pochodeň v zajatí fanúšičok.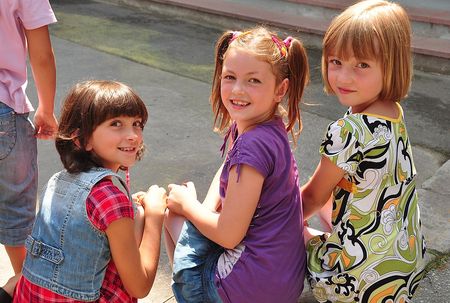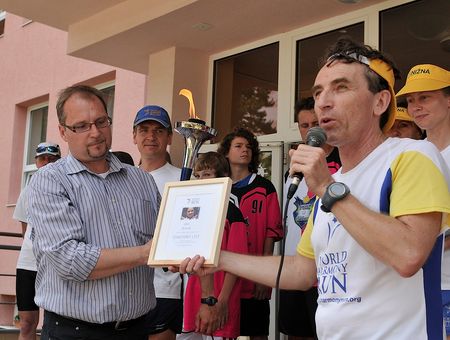 The mayor really deserved our gratitude.
Pán starosta si naše poďakovanie skutočne zaslúžil.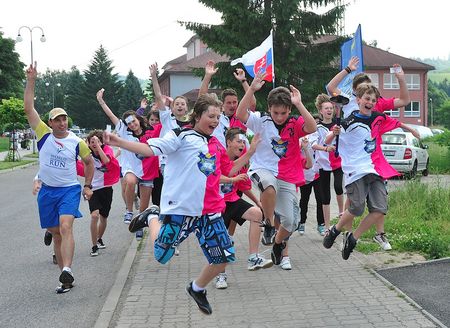 Let´s dance......
Po valašsky od zeme, kto mi kozy zaženie....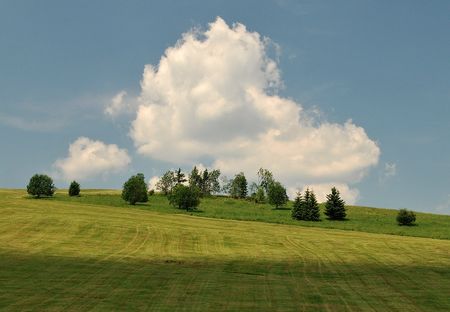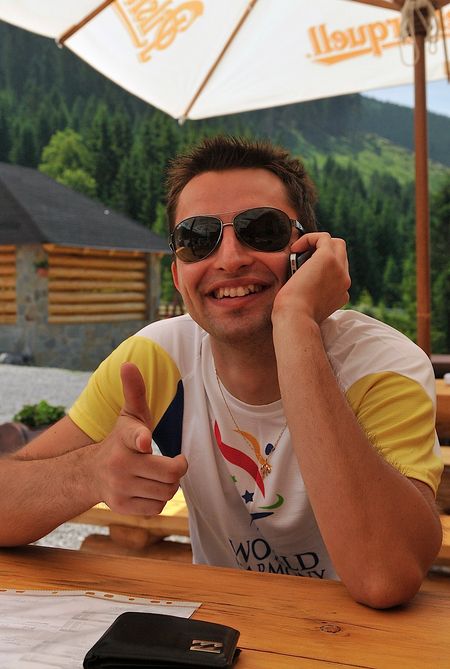 Let me just finish this call and I´m here all for you.....
Len si niečo vybavím a hneď sa ti venujem.....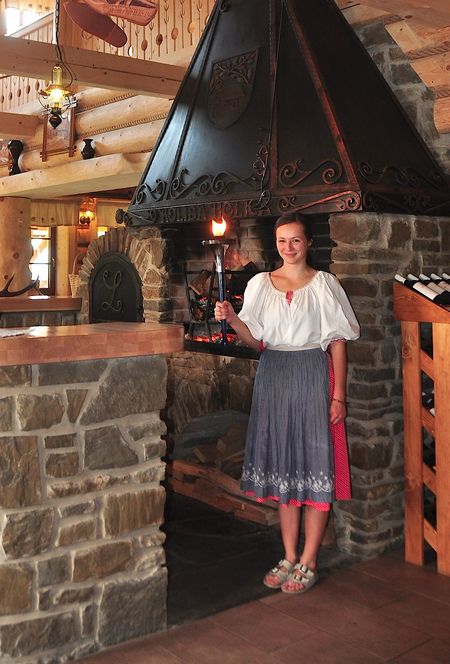 We had delicious lunch at one beauuuuutiful Shepherd´s hut.
Vynikajúci obed sme si dali v kraaasnej Kolibe.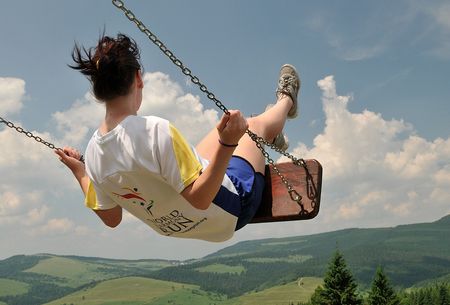 I believe I can fly.....! I believe I can touch the sky...
Ja veríiiim, že poletíiiiim.....a že sa dotknem neba....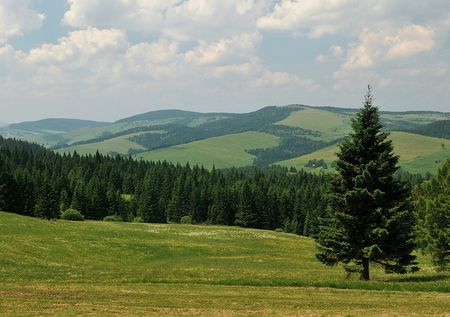 How beautiful you are, my native land....
Aká si mi krásna, ty rodná zem moja...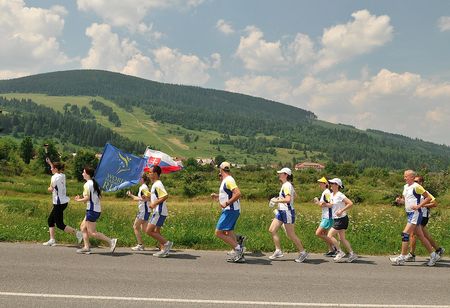 Run, run, run.....and run...until we will reach another town Zuberec.
Bežíme, bežíme a beźíme....aaaž v Zuberci zastavíme..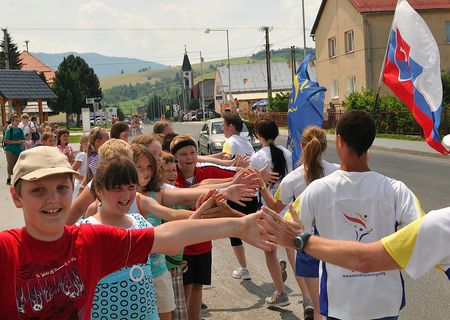 Clap, clap, clapitty clap....cats decided some pears to get... (traslation of one Slovak non-sense verse)
Ťap, ťap, ťapušky...išli mačky na hrušky....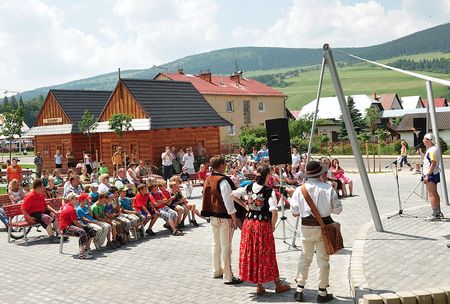 Zuberec is very nice place.
Zuberec je veľmi pekné miesto.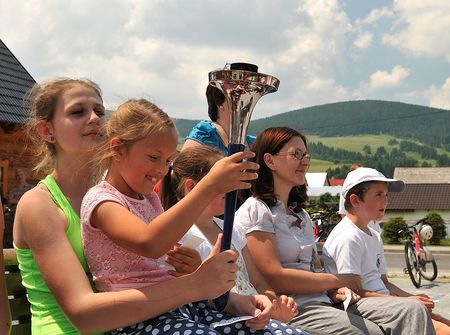 ...where nice people live.....
...kde žijú milí ľudia.....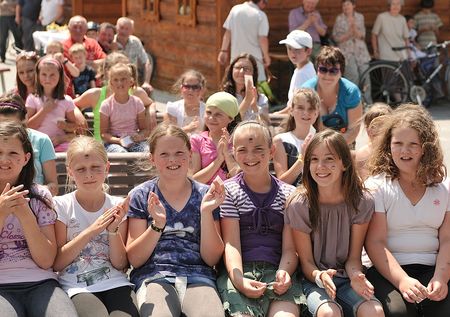 ....in harmony....hopefully
....v harmónii ....dúfajme.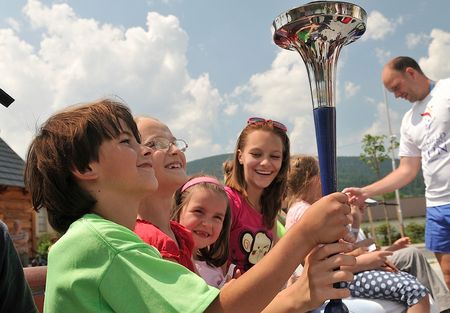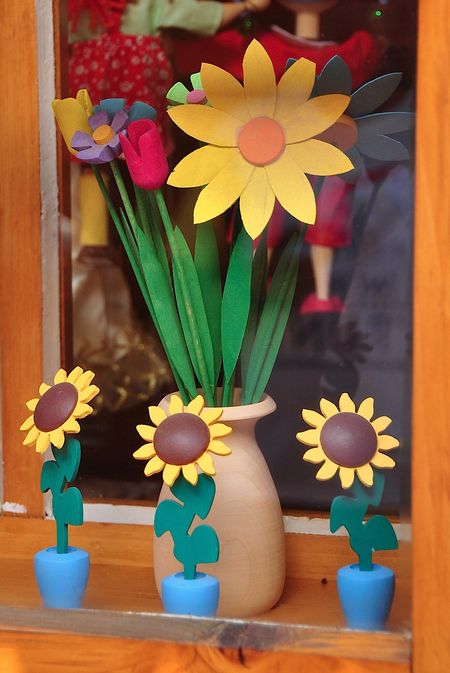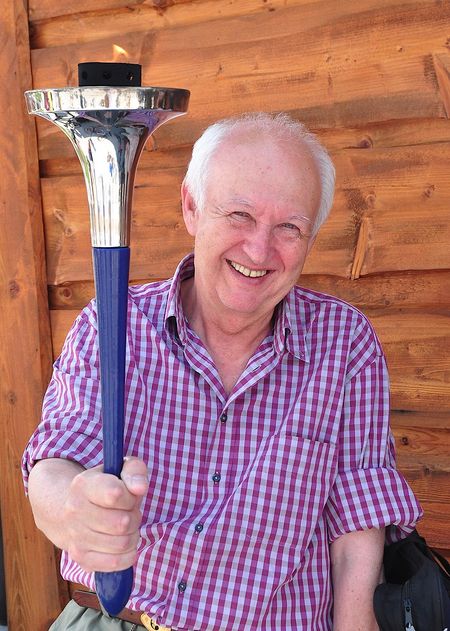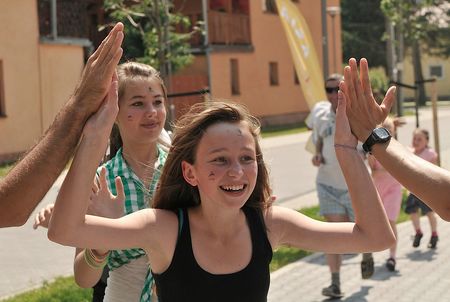 One is never alone....how wonderfull feeling.
Človek nie je nikdy sám...aký krásny pocit.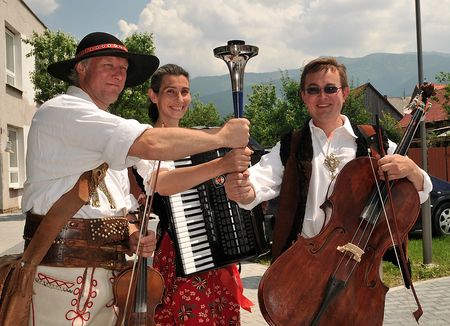 Musicians from Zuberec put their wishes into our torch.
Aj zubereckí muzikanti si vložili svoje priania do našej pochodne.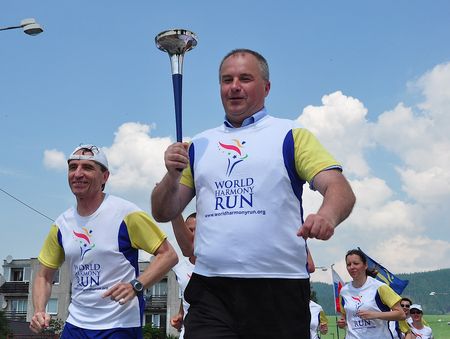 Even the mayor Ing. Vladimir Siska could not resist the magic of our torch and with enthusiasm he ran with us.
Ani pán starosta Ing. Vladimír Šiška neodolal čaru našej pochodne a s chuťou si s nami zabehal.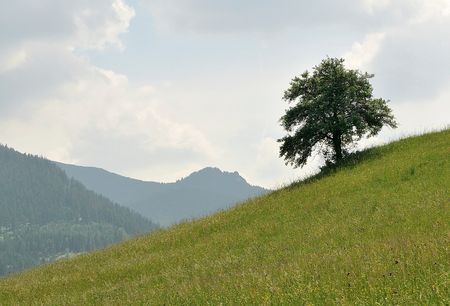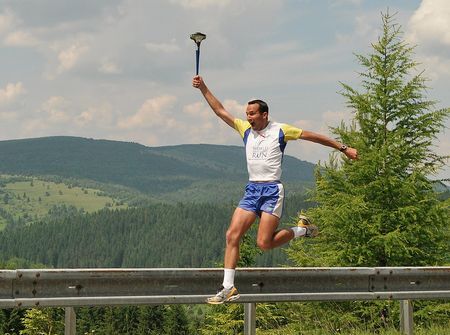 Hoooop.......Rooooobin Hoooood!!
Hoplaaaaa.......Jaaaaaanošiiiiiiiik!!!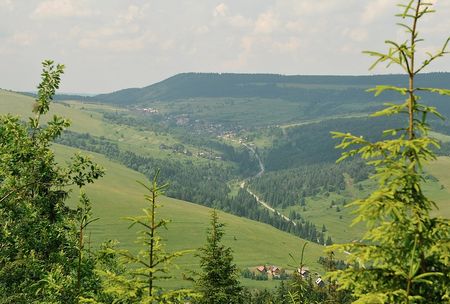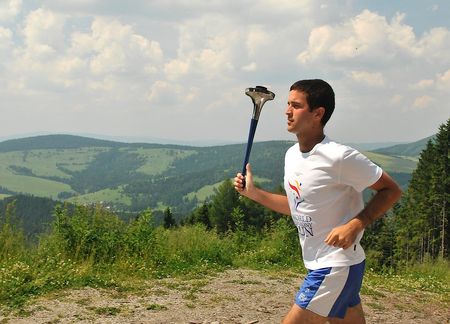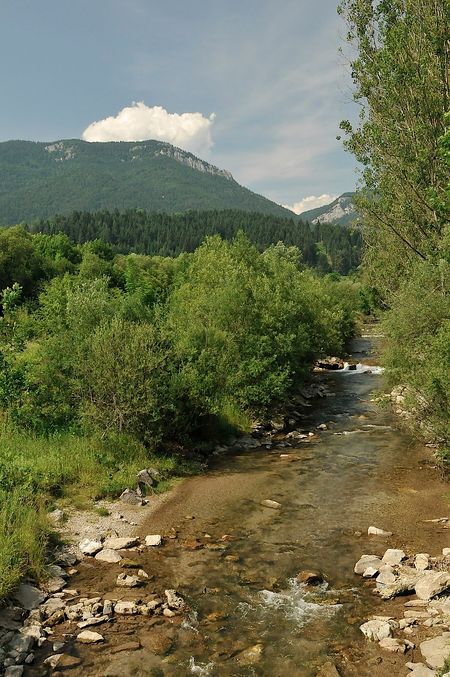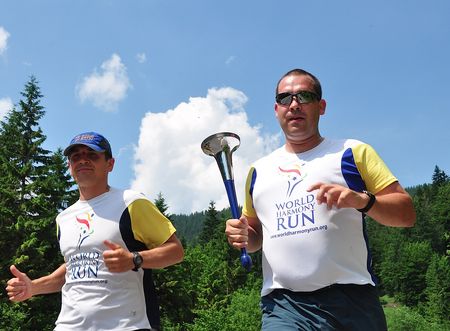 Down the hill....life is beautiful.
Dole kopcom....život je krásny.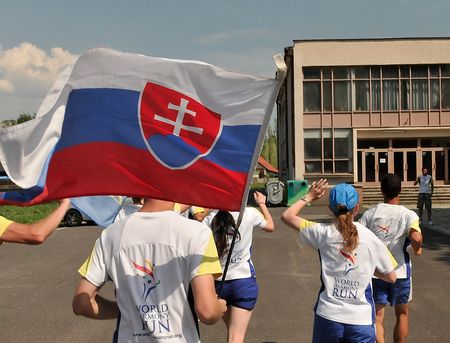 After running through long and difficult hills we finally came to Liptovska Sielnica.
Po dlhom a náročnom úseku cez kopce sme konečne dobehli do Liptovskej Sielnice.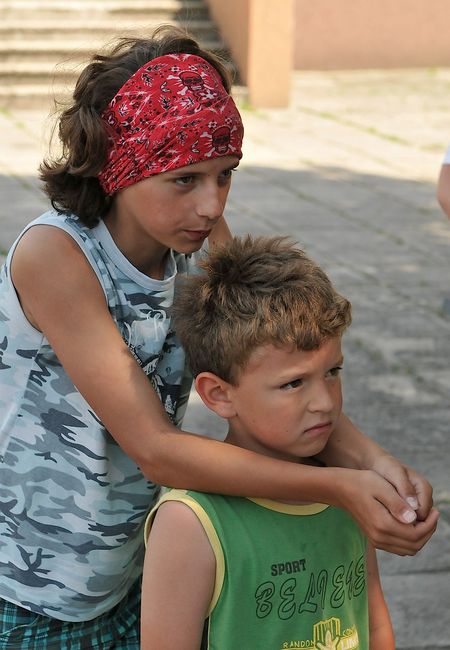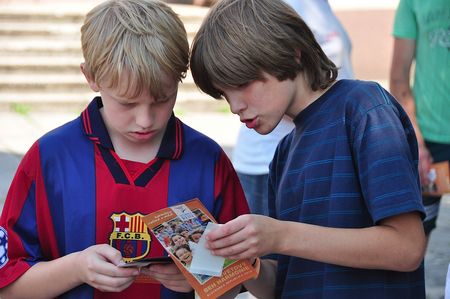 Waaaaw...look at this...
Uaaaaau...pozri...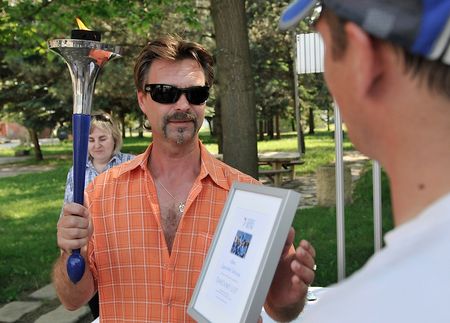 In Liptovska Sielnica the representative of the mayor Mr. Magura nicely welcomed us.
V Liptovskej Sielnici nás pekne privítal zástupca starostu pán Magura.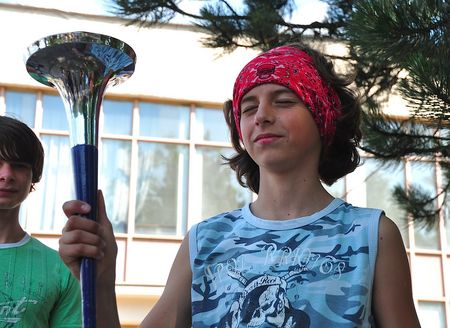 And the torch is passing by again without rest.
A pochodeň opäť koluje neúnavne.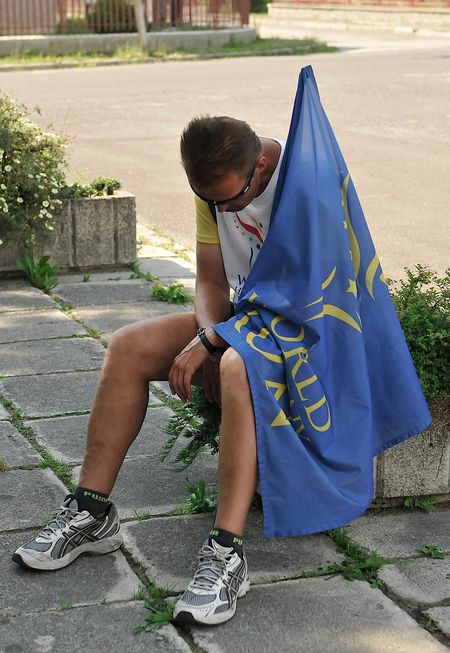 It´s enough for today...pleeeeease!!
Na dnes už stačilo...prosiiim!!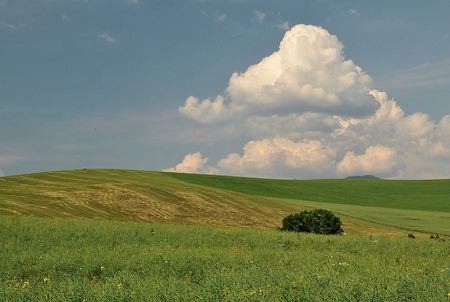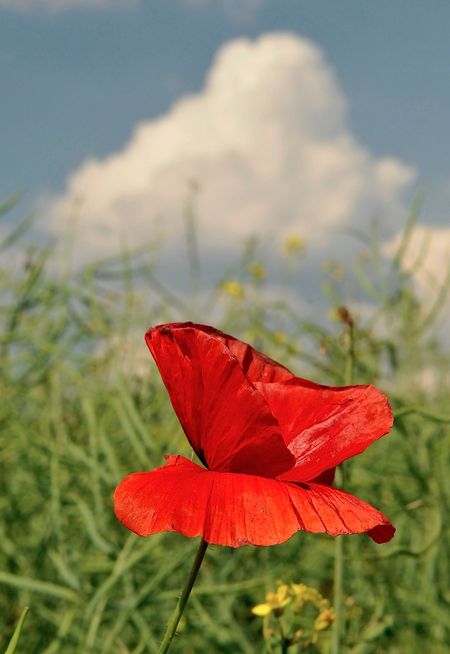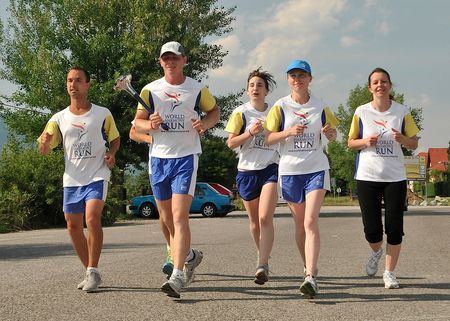 Direction Liptovský Trnovec...the last stop of today.
Smer Liptovský Trnovec....posledná zastávka dnešného dňa.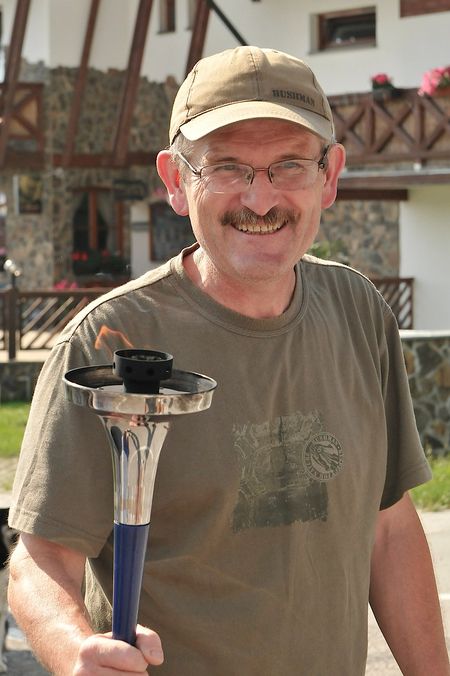 The mayor Ing. Vladimir Adamcik CSc. was shining with the smile on his face.
S úsmevom na tvári pán starosta Ing. Vladimír Adamčík CSc. zažiaril.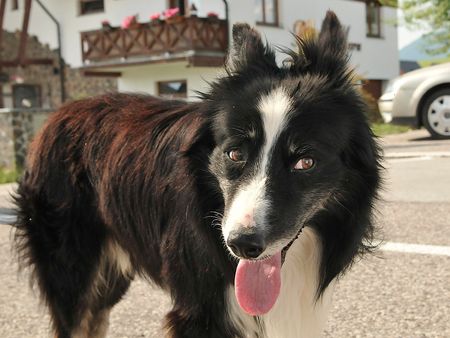 I think you are great runners....I challenge you.
Myslím, že ste super bežci...dáme si preteky?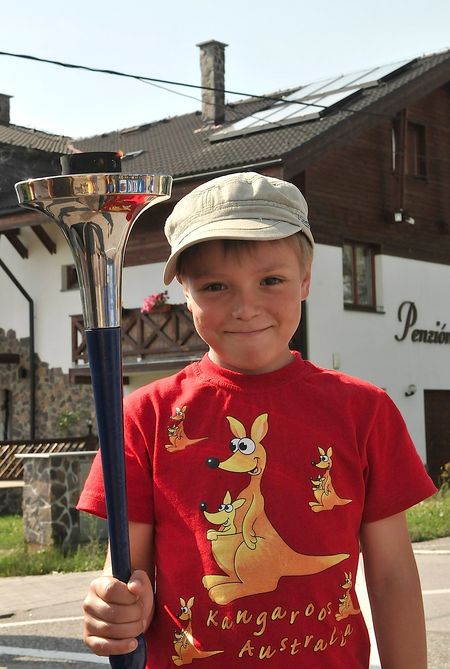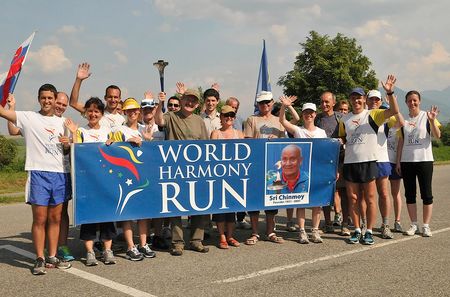 Goodbye Liptovsky Trnovec.
Dovidenia Liptovský Trnovec.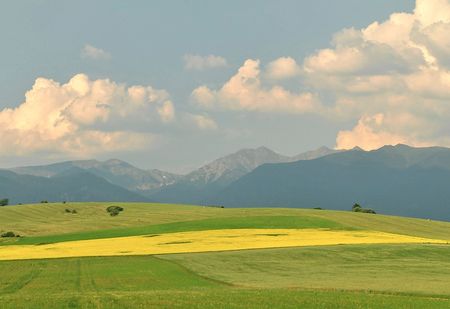 ---
Distance: 70 km
Team Members:
Apaguha Vesely (Czech Republic), Josef Sverma (Czech Republic), Sandro Zincarini (Italy), Mladen Vujaklija (Croatia), Sumahat Strohn (Germany), Vladimir Ilyasov (Russian Federation), David Peschke (Germany), Sergey Sidenko (Ukraine), Kristina (Hungary), Samunnati Lehonkova (Ukraine), Tereza (Czech Republic), Karolina (Czech Republic), Padyatra Komak (Slovak Republic), Marek Novotny (Slovak Republic), Vlado Kulisek (Slovak Republic), Danica Cernakova (Slovak Republic), Livka Hlacova (Slovak Republic), Peter Hlac (Slovak Republic), Devatulya Sulekova (Slovak Republic), Muniya Haskova (Czech Republic), Slovak local runners
Harmonemail:
You can send a message to the runners or read the messages.
Gallery: See more images!