Slovakia 18 June: Czech border - Cadca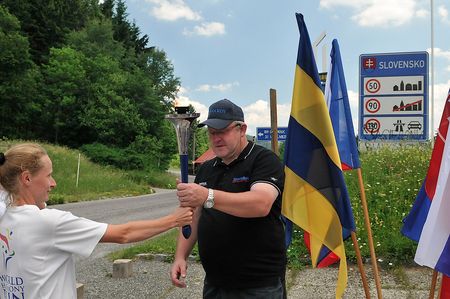 On the Slovak border Marián Masnica, the Mayor of the village Makov, received the torch from international runners from Czech republic.
Na slovenskej hranici pán starosta obce Makov Marián Masnica prijal pochodeň od medzinárodných bežcov z Českej republiky.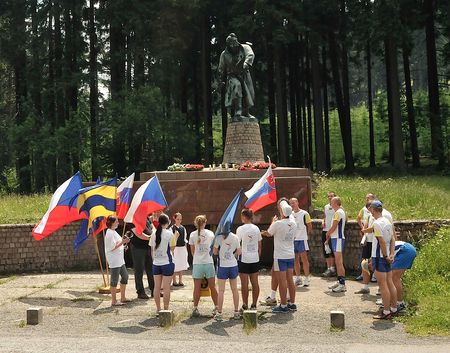 Czech and Slovak happy gathering.
České a slovenské radostné stretnutie.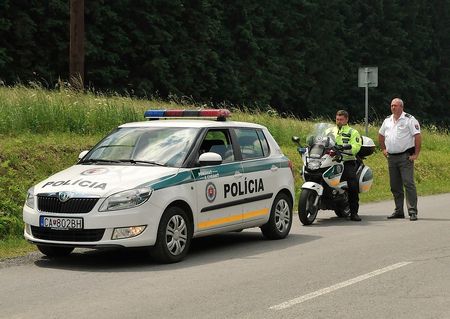 Our police escort always ready!
Náš policajný doprovod vždy pripravený!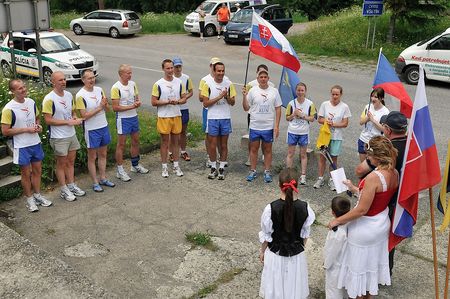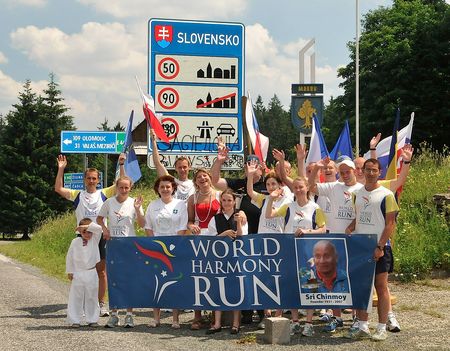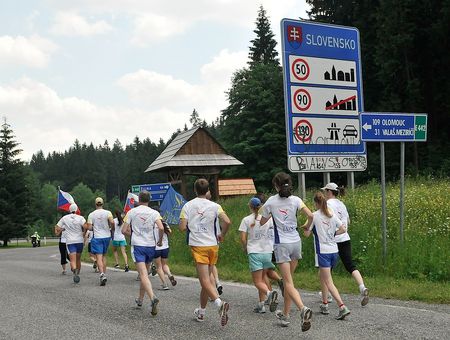 Our first steps led us to the village Makov.
Naše prvé kroky viedli do dediny Makov.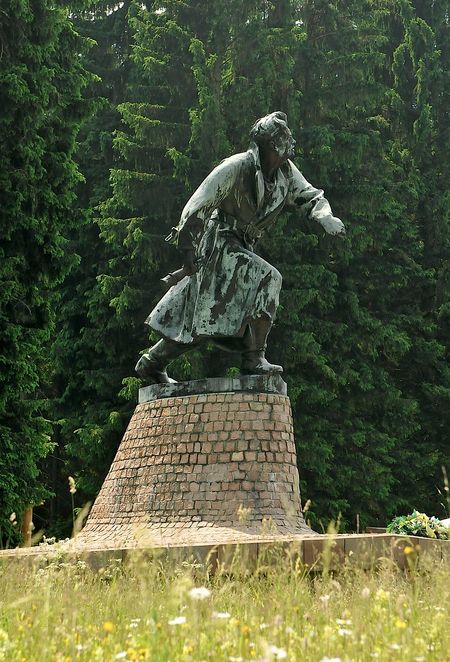 Hey..wait for me! I want to join you.
Hej...počkajte na mňa! Aj ja chcem bežať s vami.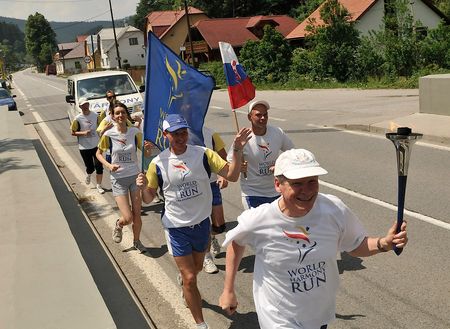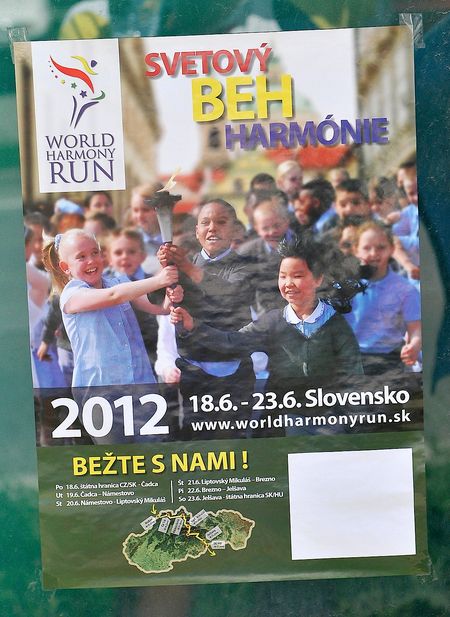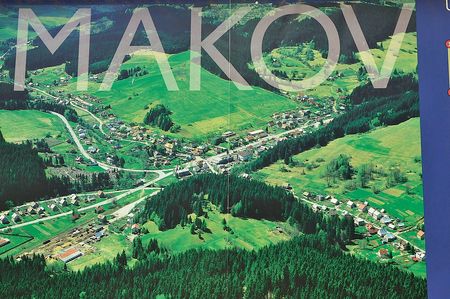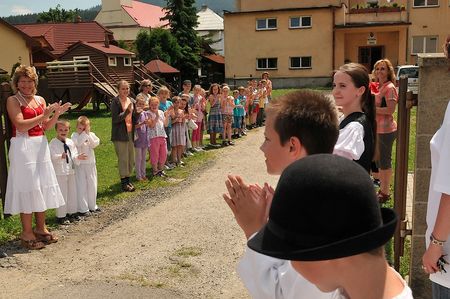 Sweet welcome of little kids from local kindergarden .
Milé privítanie detičkami v miestnej škôlke.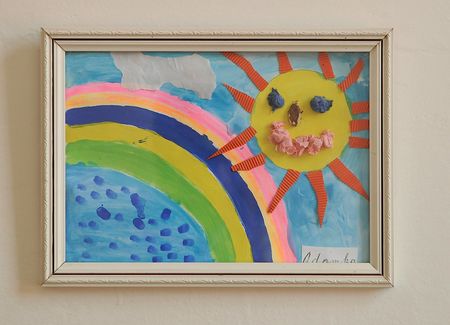 As you can see, they are very talented.
Ako vidíte, sú veľmi talentované.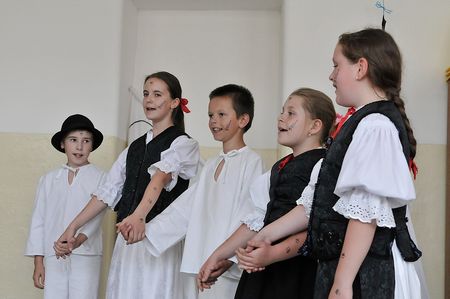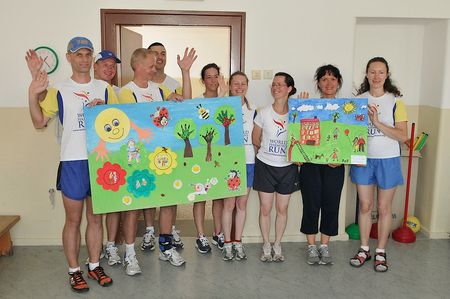 Their beautiful creations....were given to us.
Ich nádherné výtvory....nám podarovali.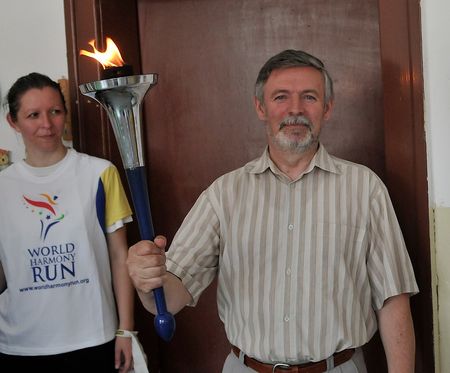 The principal of the school in Makov.
Riaditeľ školy v Makove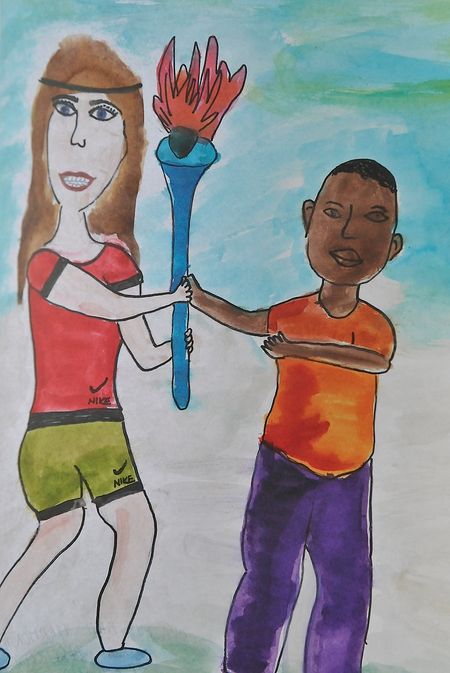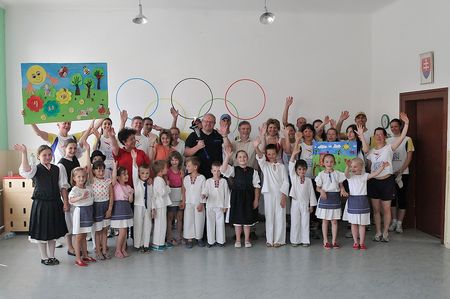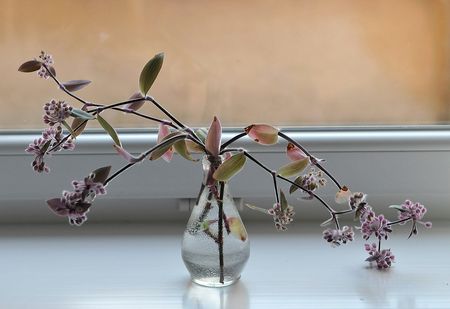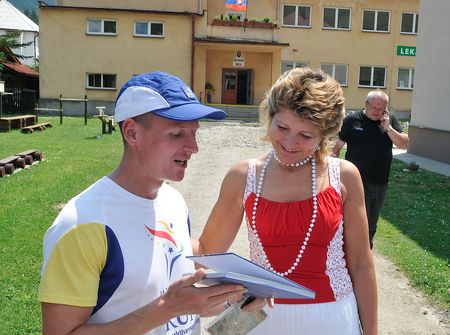 Teacher of kindergarden.
Pani učiteľka materskej škôlky.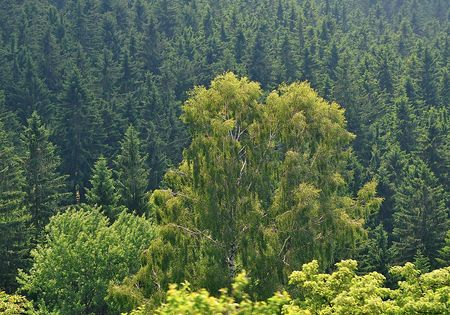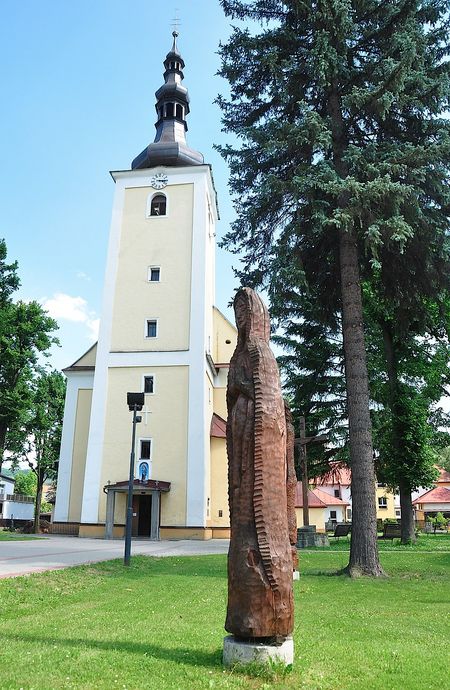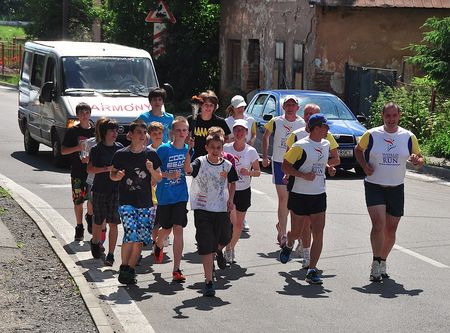 Little help of young runners from primary school in the town Turzovka.
Posila mladých bežcov zo základnej školy v meste Turzovka.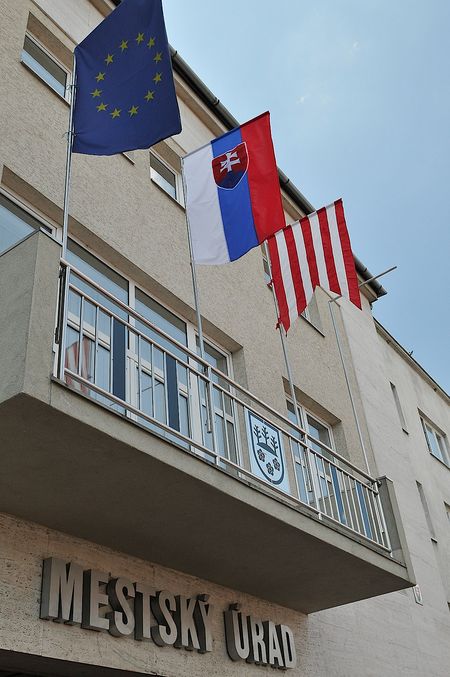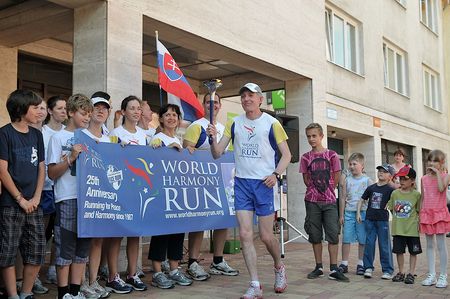 In front of the city hall.
Pred mestským úradom.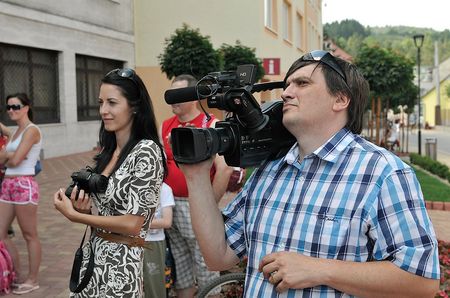 It seems...we will be on TV.....
Aha..asi budeme v telke...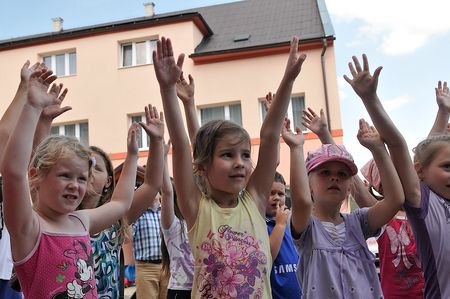 We are soooooo glad that you are here.
Taaaakí sme radi, že ste tu.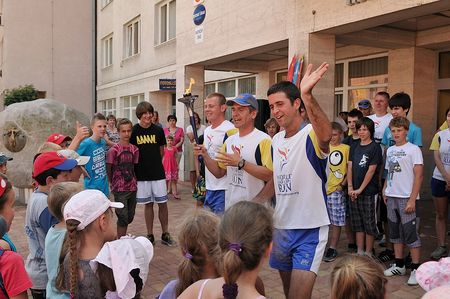 Warm welcome from the town Turzovka.
Mesto Turzovka nás víta.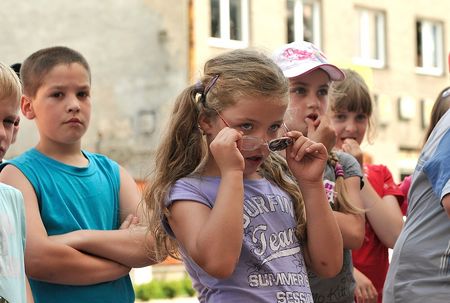 Wooow....
Vaaaaaaau....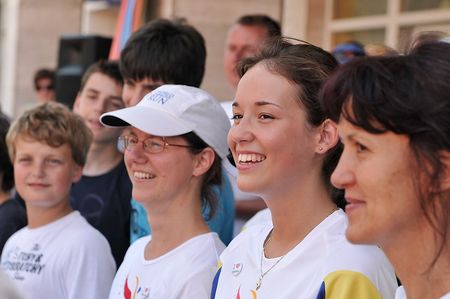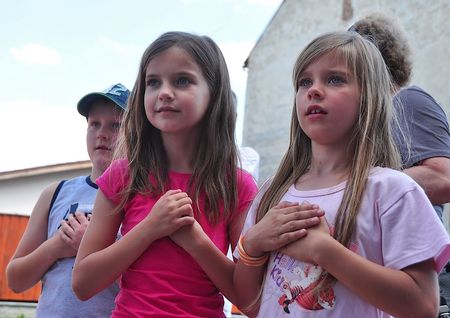 It seems that children know where they can feel harmony.
Zdá sa, že deti vedia, kde harmóniu môžu cítiť.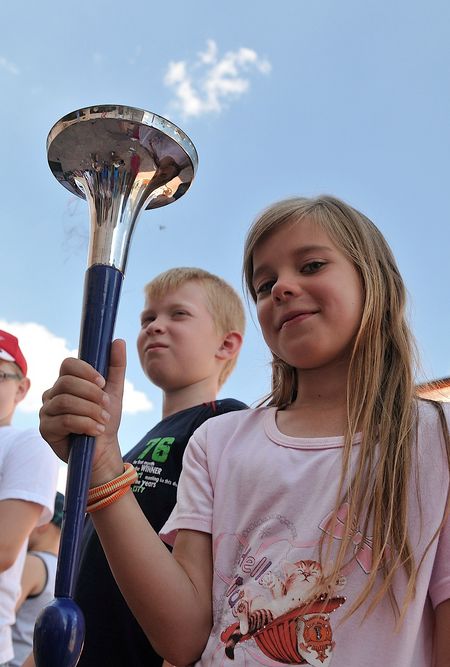 I wish for......
Želám si......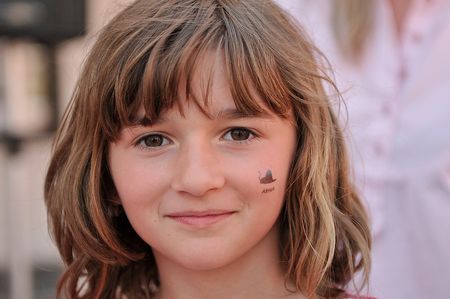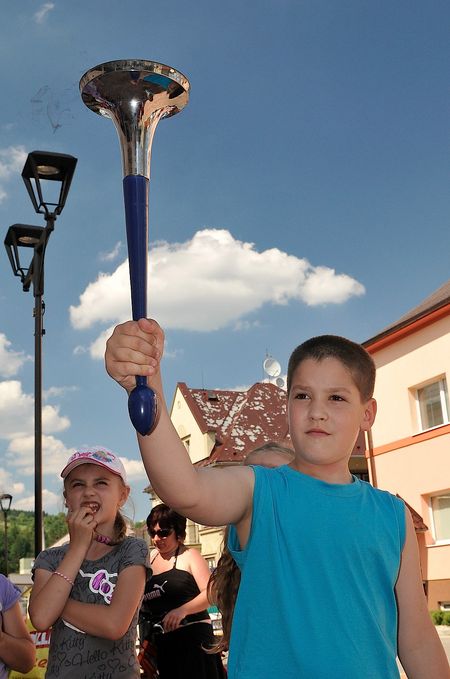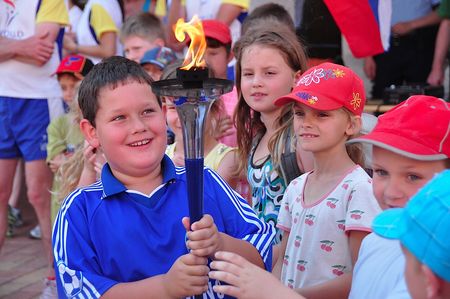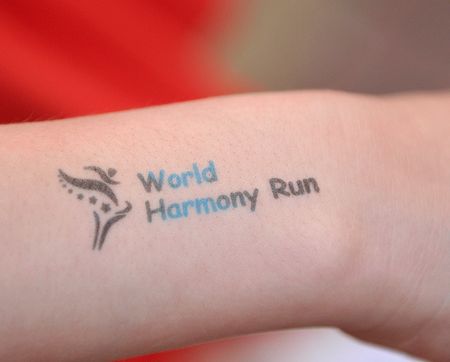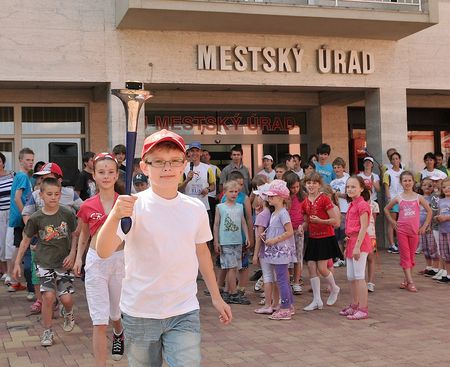 The children were excited about our program.
Deti sa tešili z nášho pripraveného programu.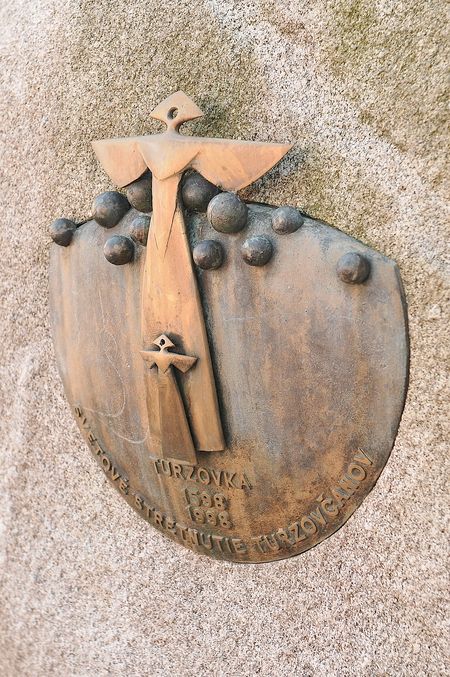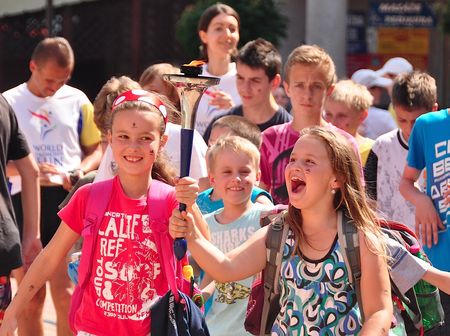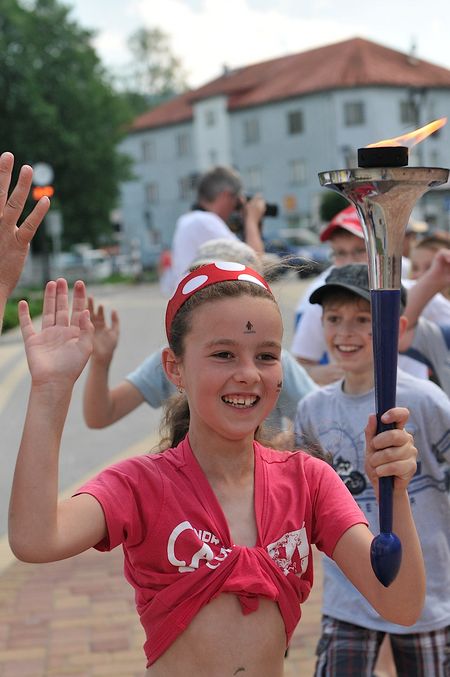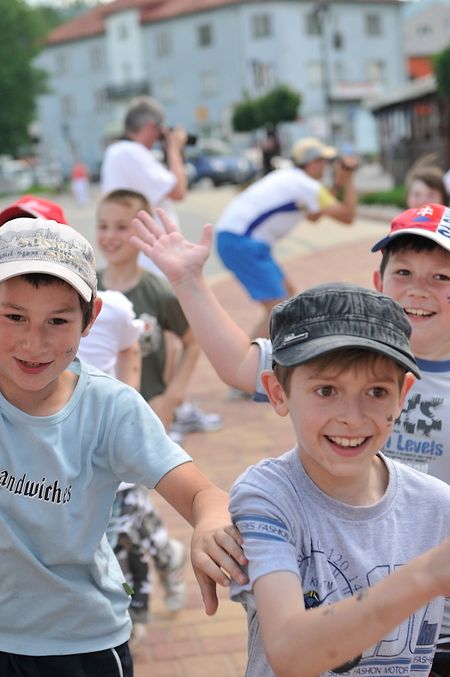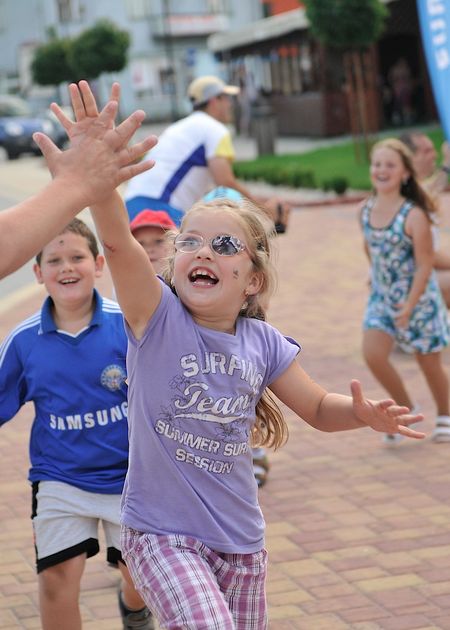 I´ve got you....
Jeeej, dočiahla som....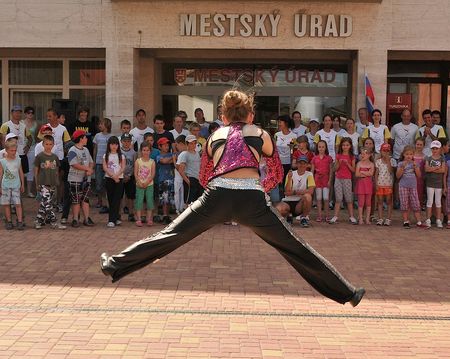 Dynamic dancing performance of young dancers.
Dynamické tanečné vystúpenia od mladých tanečníčok.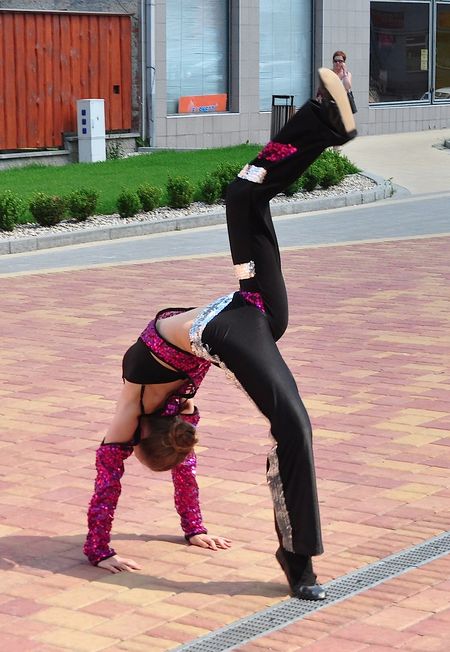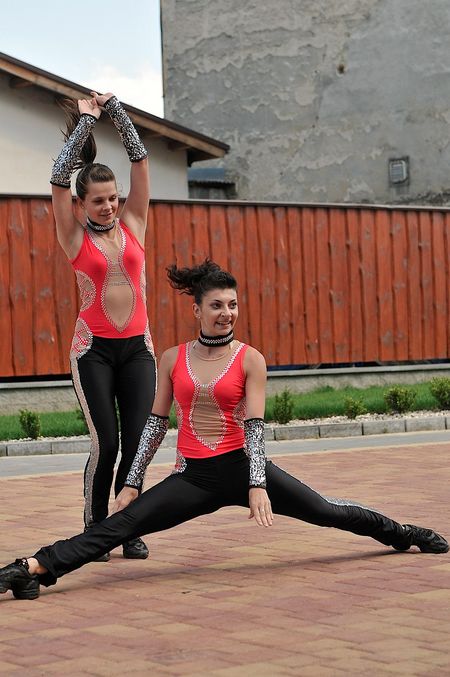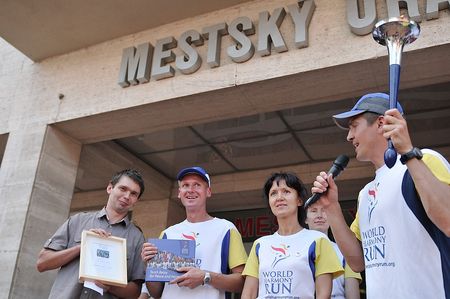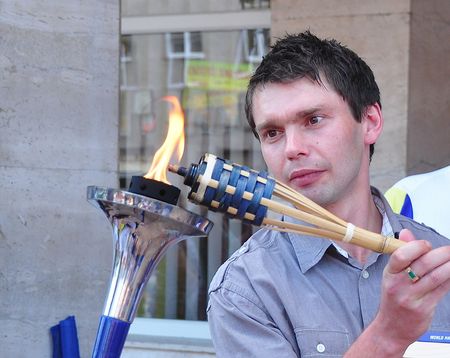 The representative of the city hall Ing. Lukáš Šulek lits up the torch for the town Turzoka to remember this inspiring event.
Prednosta mestského úradu Ing. Lukáš Šulek zapaľuje pochodeň pre mesto Turzovka, aby zvečnil spomienky na túto udalosť.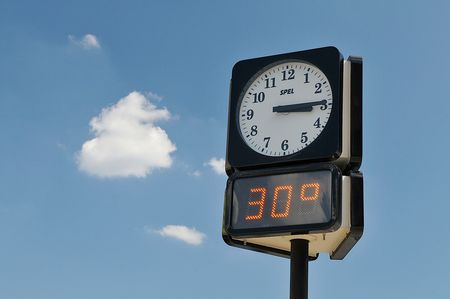 And the first tropical day is almost over...
A prvý tropický deň je skoro za nami...
---
Distance: 35 km
Team Members:
Apaguha Vesely (Czech Republic), Josef Sverma (Czech Republic), Sandro Zincarini (Italy), Mladen Vujaklija (Croatia), Sumahat Strohn (Germany), Vladimir Ilyasov (Russian Federation), David Peschke (Germany), Sergey Sidenko (Ukraine), Kristina (Hungary), Samunnati Lehonkova (Ukraine), Tereza (Czech Republic), Karolina (Czech Republic), Padyatra Komak (Slovak Republic), Marek Novotny (Slovak Republic), Vlado Kulisek (Slovak Republic), Danica Cernakova (Slovak Republic), Livka Hlacova (Slovak Republic), Peter Hlac (Slovak Republic), Devatulya Sulekova (Slovak Republic), Muniya Haskova (Czech Republic), Slovak local runners
Harmonemail:
You can send a message to the runners or read the messages.
Gallery: See more images!