Korea - 대한민국 29 April: Fukuoka, Japan - Pusan, Korea
Note: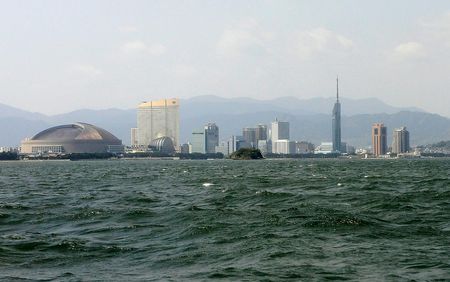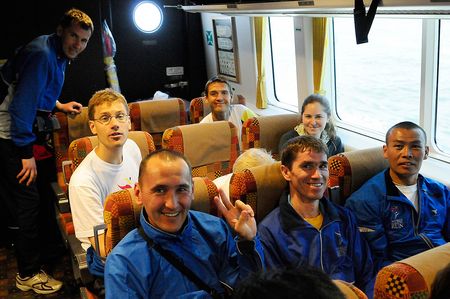 The international team leave from Fukuoka, Japan heading for Busan, South Korea...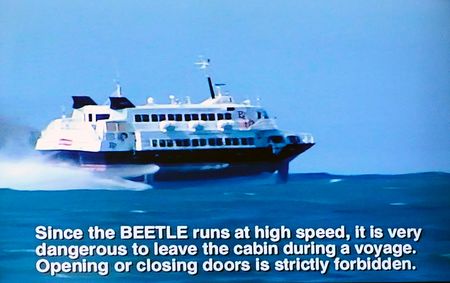 With the BEETLE. The Journey took less than 3 hours.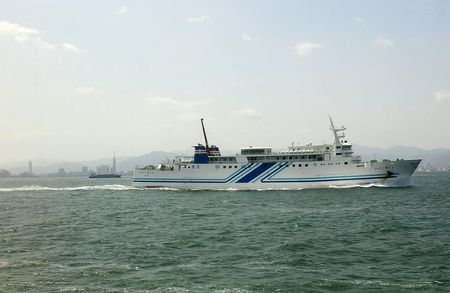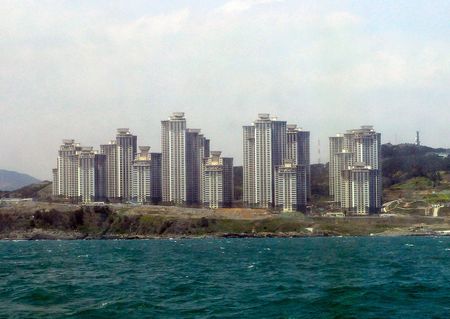 Arriving in Busan. Hello Korea!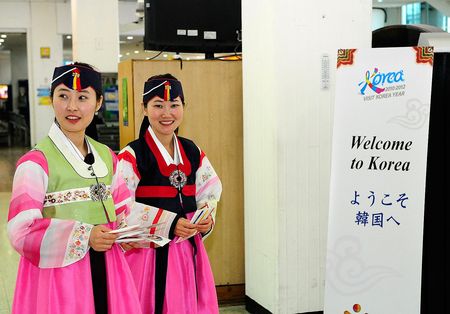 Today we, (the Korean coordinators and runners who joined the international team in Korea), drove from Seoul to Pusan in the south, to the ferry terminal, where the Harmony Run team was arriving from Japan. Waiting for the arrival were lovely girls dressed in the traditional Hanbok outfits – a high-waisted dress and short jacket.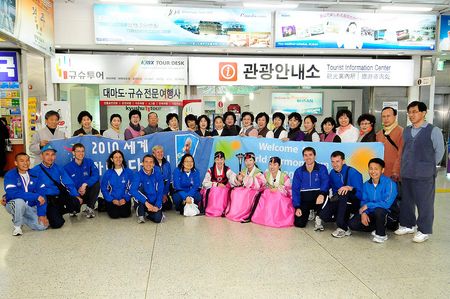 Also waiting were about 30 friends from the nearby Unsuso Temple community and a team of cyclists, who then rode just ahead of the runners, leading them up to the temple in the mountains.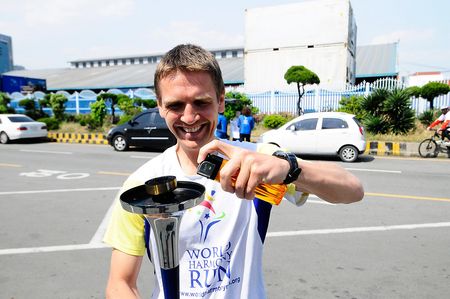 Inaugural lighting of the Harmony Torch. The first time ever in Korea.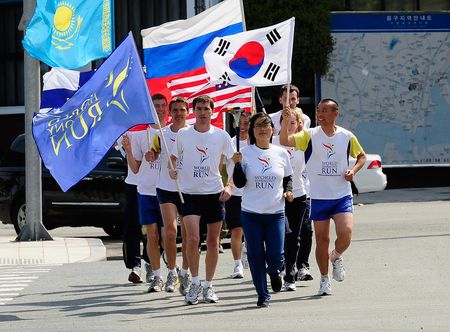 And off we go!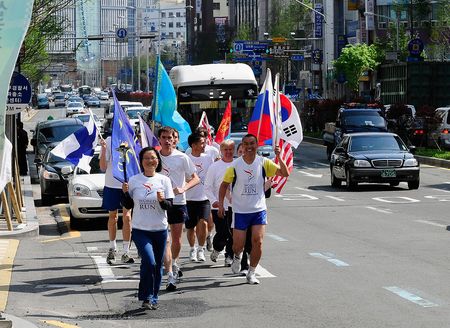 Hemabha, our super enthusiastic Korean coordinator leads the team.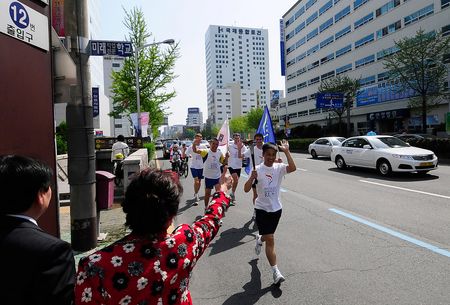 The locals greet us cheerfully.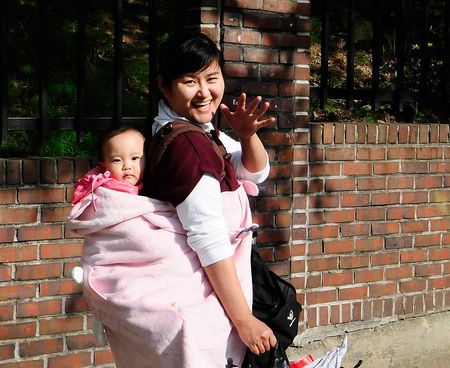 Running through town, the sweetness and charm of the Korean people shows in their delighted faces, as they watch the Harmony Run torch passing by – for the first time in Korea!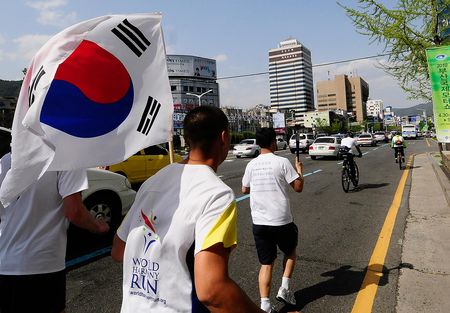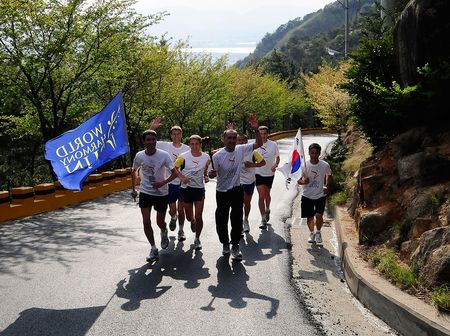 We had a long and steep climb up to Unsusa Temple.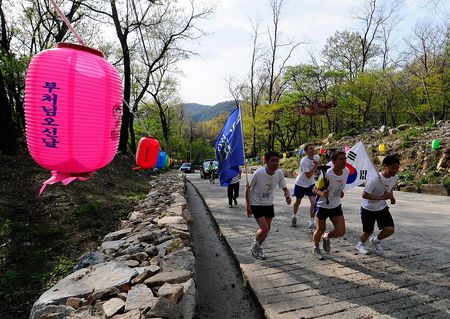 Traditional lanterns brighten our way.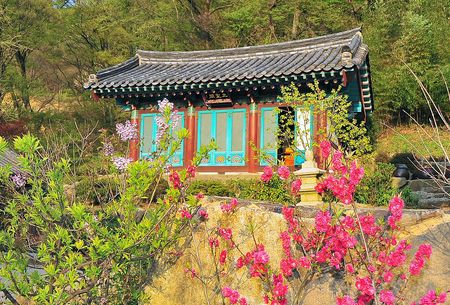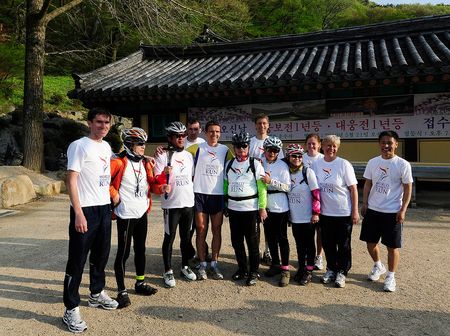 These great cyclists from Palgong San lead us all the way for the full 18 km.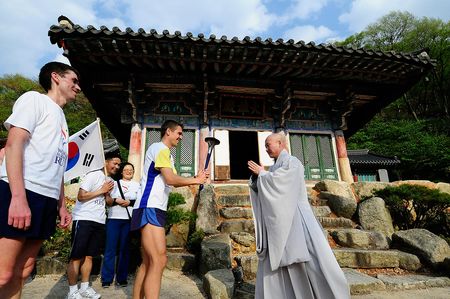 The headmonk from the temple greets us most kindly.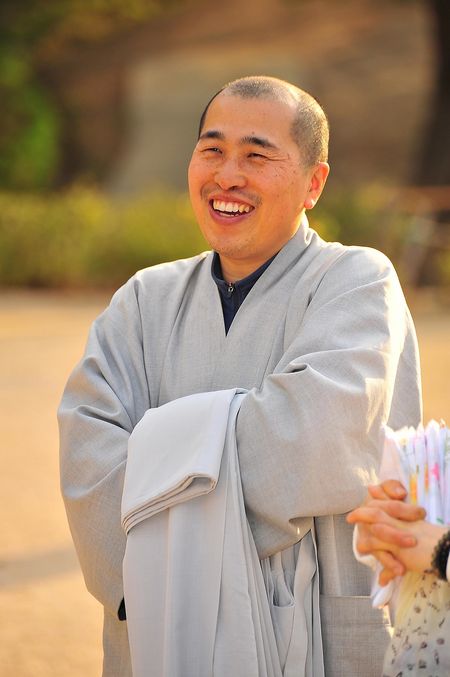 At the Unsuso Temple, the Head monk, with great dignity and grace, warmly welcomed the team.  The temple family had been eagerly awaiting our arrival and had even installed a new shower, just for us!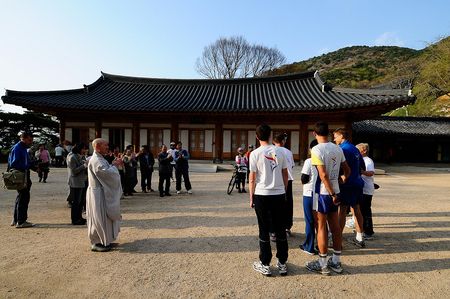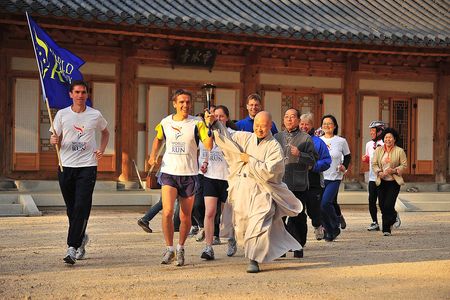 He runs with us for a victory lap! The victory of Universal Harmony.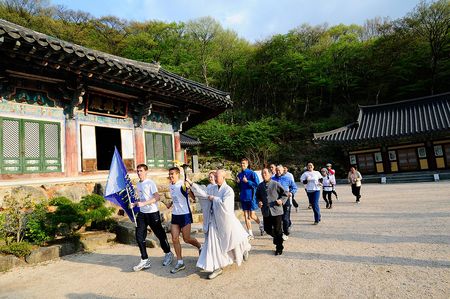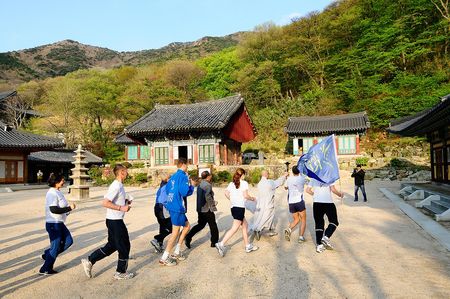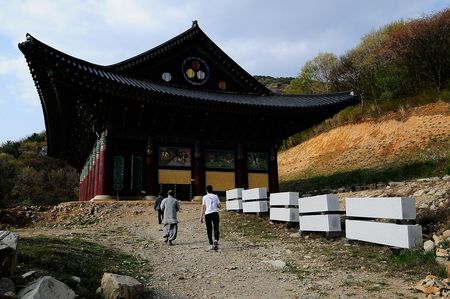 We visit the main temple.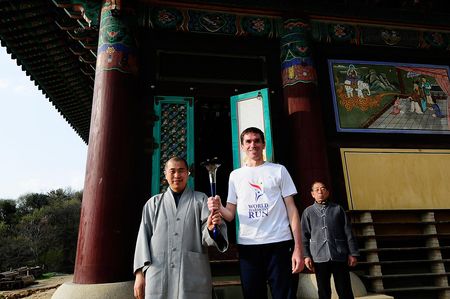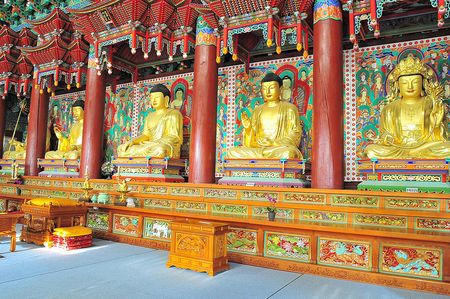 A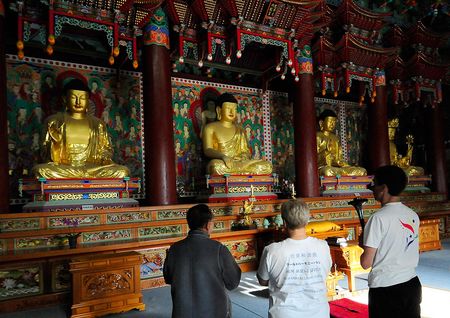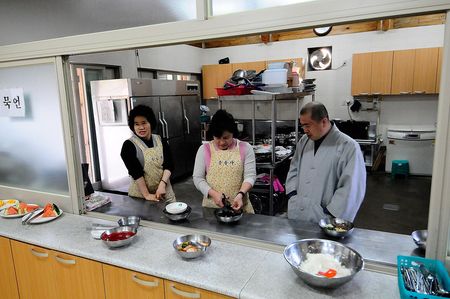 Our new friends from the temple prepare a wonderful traditional Korean dinner.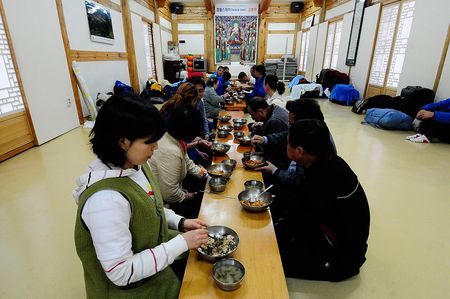 We are grateful to the kind and lovely Su Bok Lee, dressed in green, who took excellent care of us and coordinated our stay at the temple.
G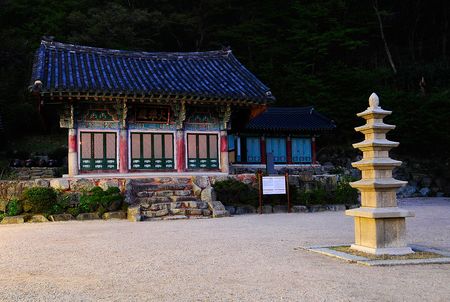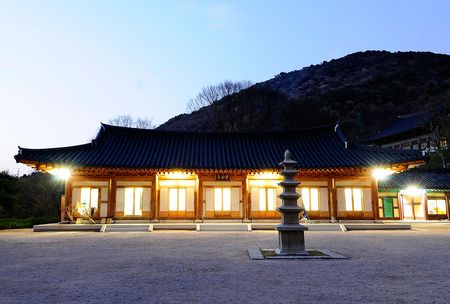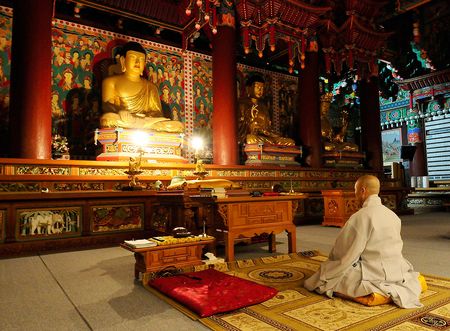 In the temple in the early morning, our whole team meitated for an hour meditation with the headmonk.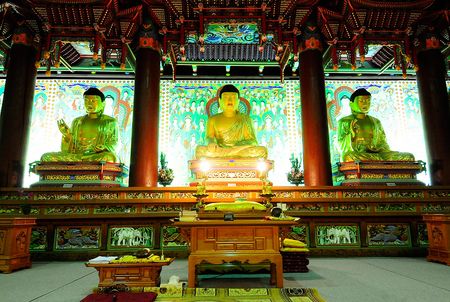 ---
Distance: 18 km
Team Members:
Alexandr Sasha Nikiforov (Russia), Akanda Norov (Mongolia), Apaguha Vesely (photo) (Czech Republic), Baltabek Nuzakhmetor (Kazakhstan), Bayanmunkh Batsukh (Mongolia), Deeldar Sedjav (photo) (Mongolia), Hemabha Jang (Korea), Jan Klaile (FInland), Josef Sverma (Czech Republic), Mridanga Spencer (video) (United Kingdom), Nilpushpi White (Canada), Padmasini Guillet (France), Pranlobha Kalagian (photo) (USA), Yura Taranik (photo) (Russia), Zinaida Tchopova (Russia)
Gallery: See more images!