Korea - 대한민국 4 May: Chungju - Yangsu, Seoul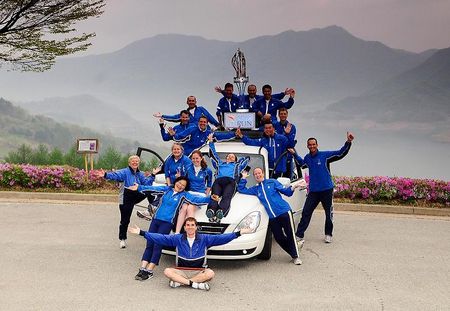 Our fabulous team always ready for an early morning shot. Here in the mountains of Chungju, ready to start running.
When we got up in the morning and went outside, we gasped at the glorious view.  I know mountains, as I am from western Canada, but these mountains match and maybe even surpass the beauty of my homeland. Amazing!  The team had a nice breakfast together outside, then we gather for a team photo, then running and running.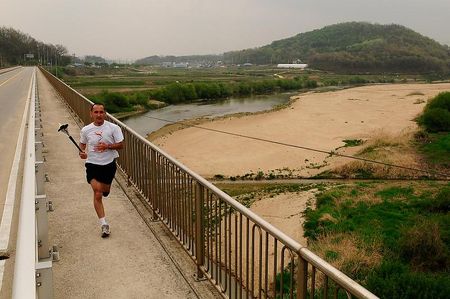 Galloping strides past scenic views.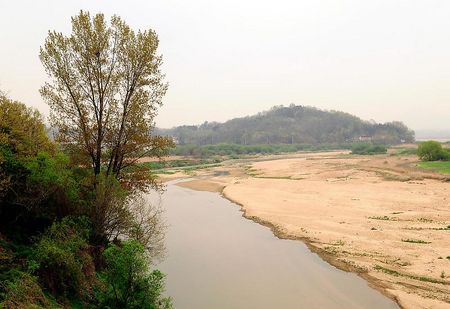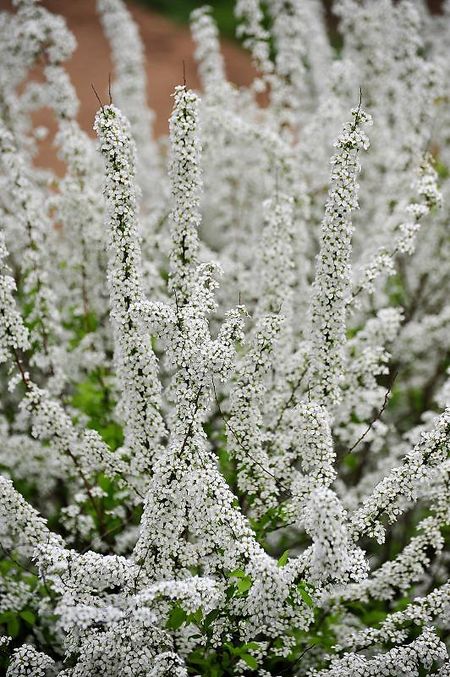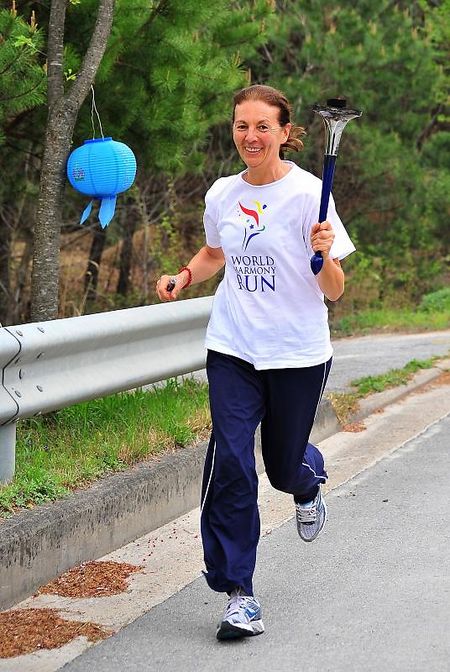 The French delegation looking stunning as usual.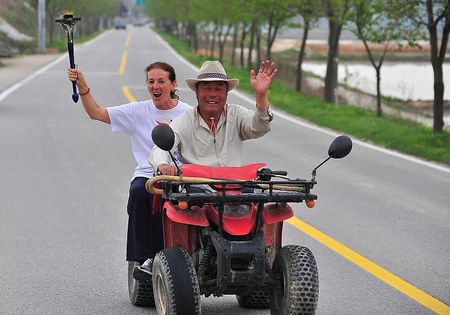 Phroawr!
Padmasini got offered a ride on a tractor and accepted!  When the farmer found out she was headed for Gemsa, he offered to drive her all the way. It took a bit of convincing to get him to let her run instead. The people here have such fondness and appreciation and real oneness.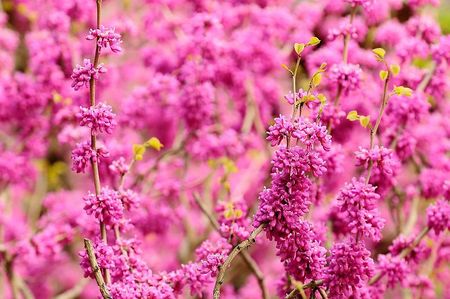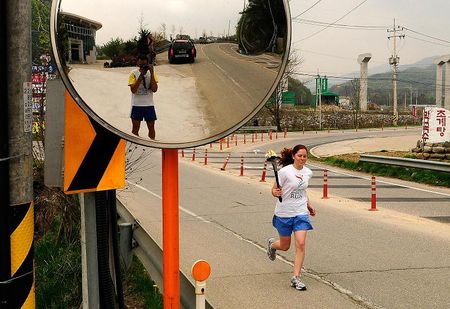 Photographic ingenuity on the run.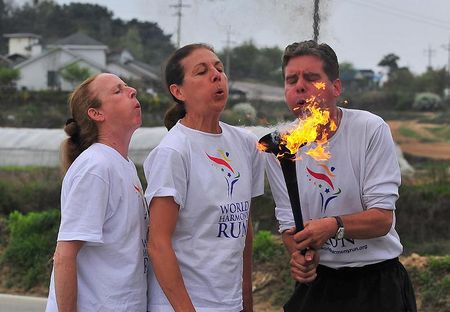 Torch flambée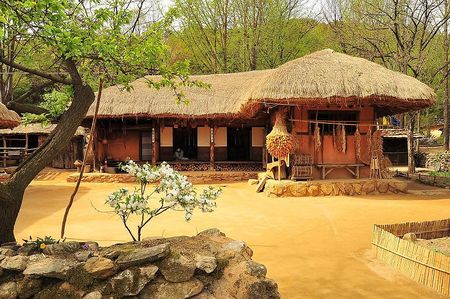 We started early today so that we would have plenty of time to visit this folk village in the afternoon.
We got to visit another, historic folk village – so ancient and wonderful – and Pranlobha and I got a chance to dress up in the beautiful and ancient Korean outfits.  Gorgeous!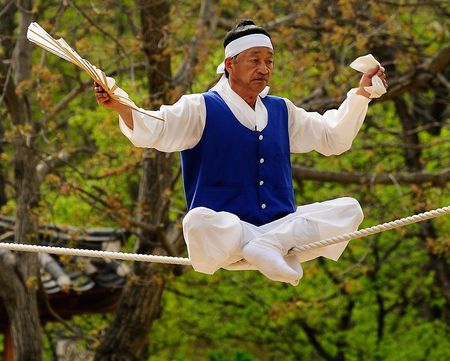 Here we could also be dazzled by plenty of entertainment, including this highly proficient tight-rope walker.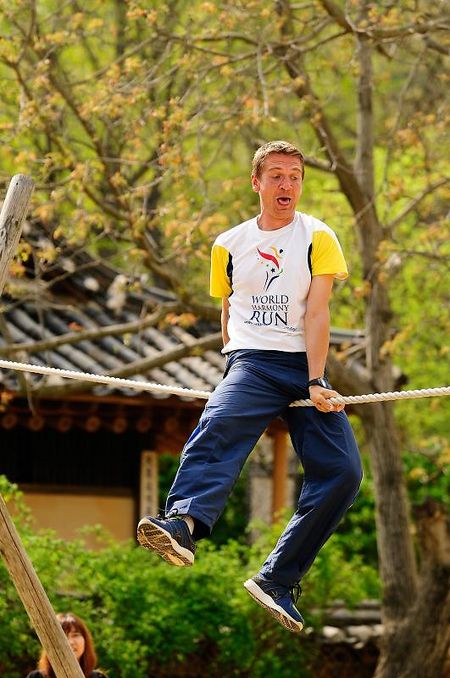 We were not equally impressed by Josef's performance, but highly entertained none the less.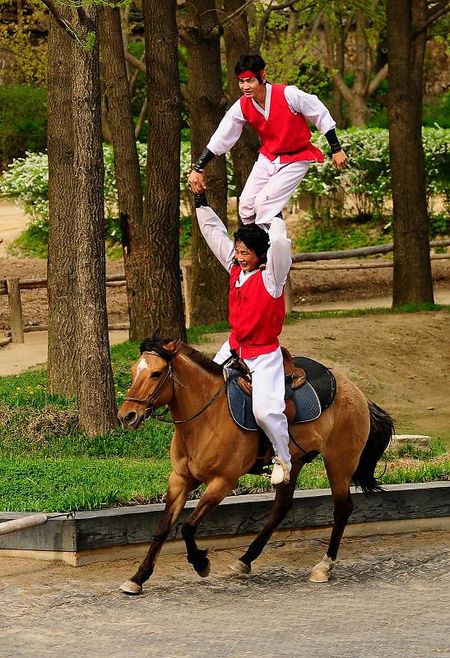 Amazing Mongolian horse-back riders!
We saw a horse show, the riders, all Mongolians, doing phenomenal acrobatics.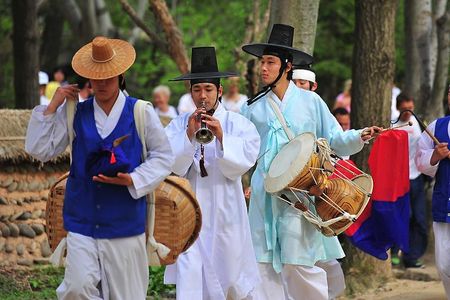 We oberve a traditional Korean arranged marriage, and join the wedding procession.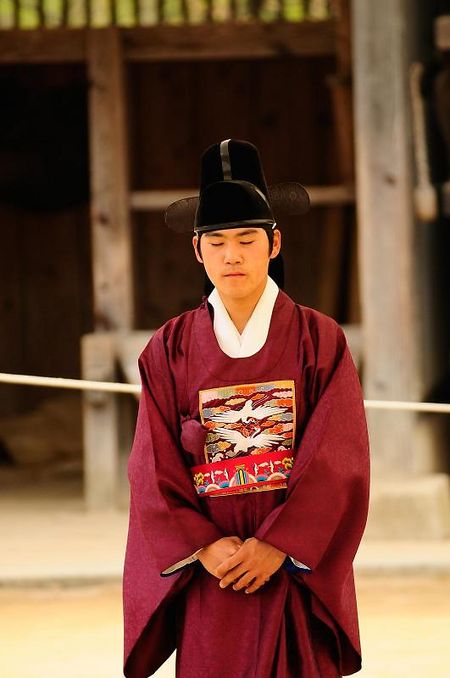 The groom.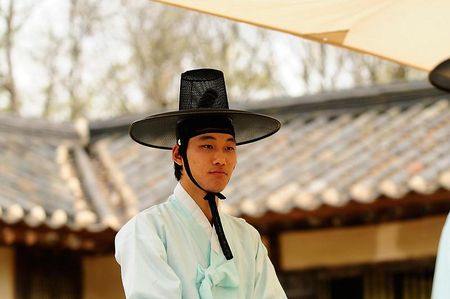 An attendant-in-waiting.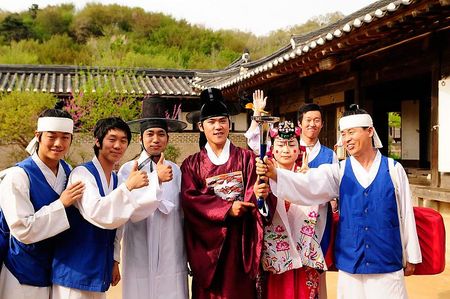 A happy marriage!
The bride and groom, with great generosity of spirit, hold the Harmony Run torch.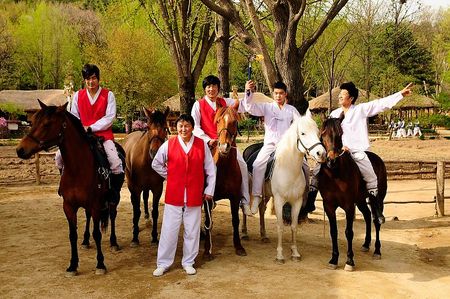 We scout out the horse-riders and hand them the Harmony Torch.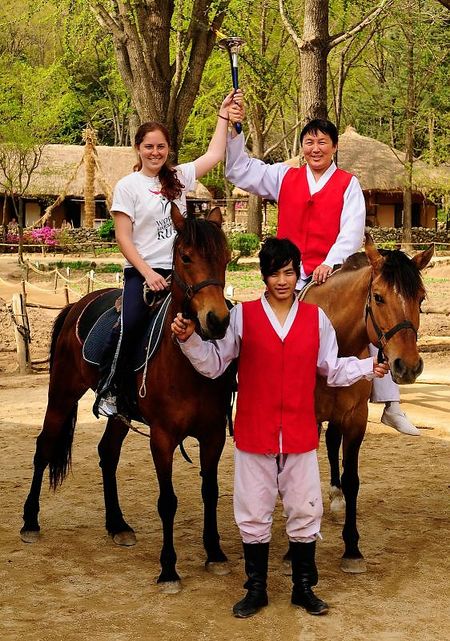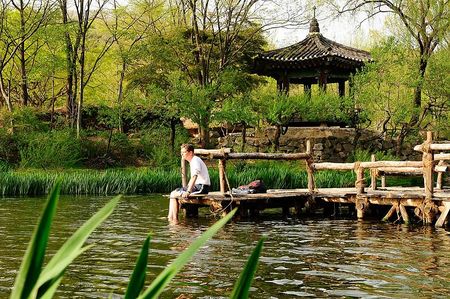 Mridanga sits peacefully on the bridge...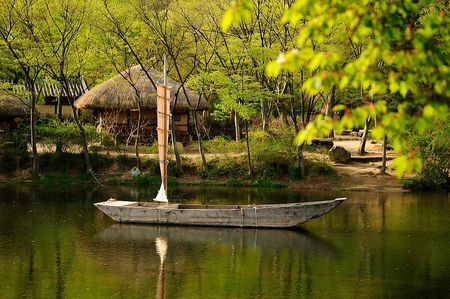 ...contemplating life of times-gone-by. A simple boat.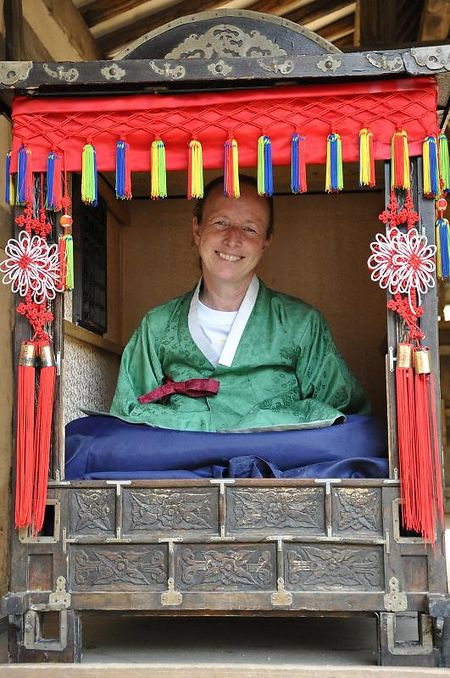 "Hello!'  A special treat from the In-sa Dong folk village -- I got to dress in the traditional dress of a noble lady from the 15th century, and sit in the ancient and beautiful palanquin -- a type of carriage normally carried by 4 or more people. Quite a change from our Harmony Run vans! The Folk village gave us a real taste of the centuries of rich and vibrant heritage of Korea.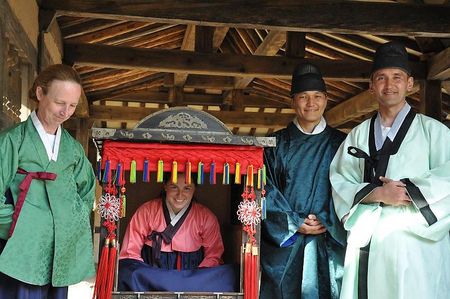 Ah! And noblelady Pranlobha. "How do you do?"
What an auspicious party!
  Deeldar and Baltabek suffuse the air with regality and fine cultivation.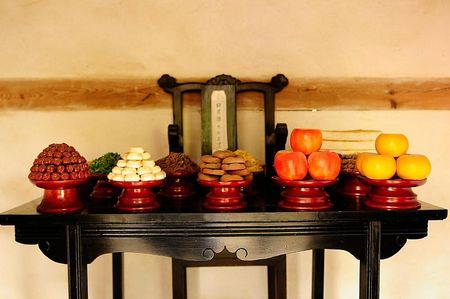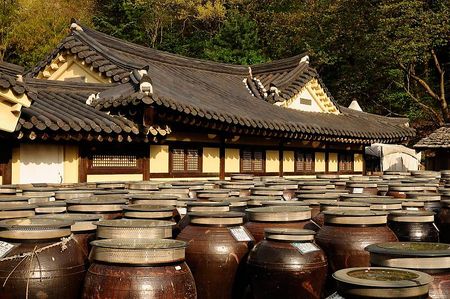 These pots hold miso, kimchee and other wonderful foods.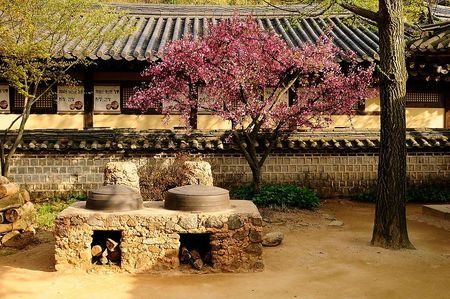 Traditional cooking pots.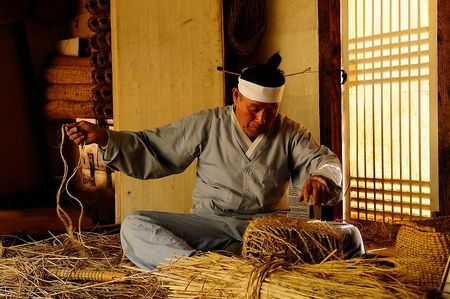 Making straw baskets.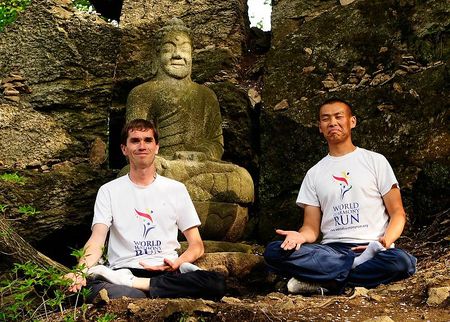 A moment of meditation in the middle of a busy day....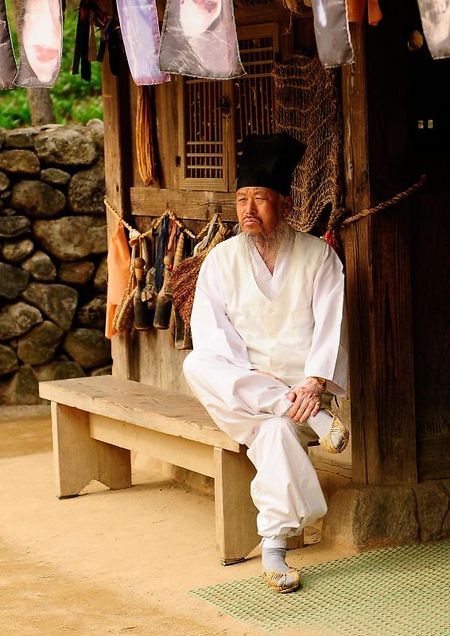 A man in the traditional dress of prior centuries overlooks the present-day visitors to the Folk village.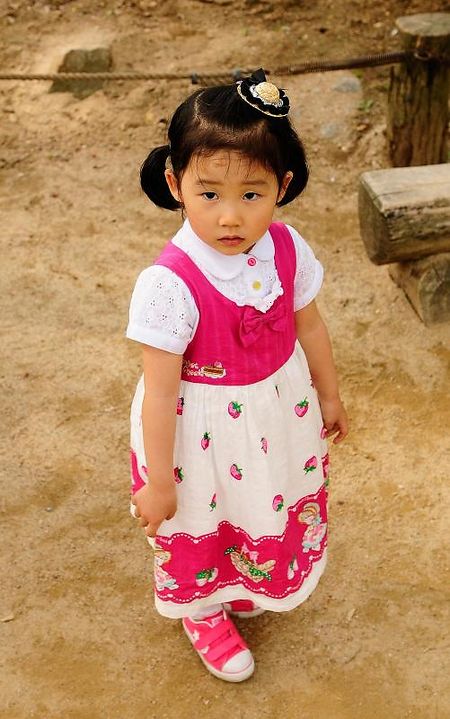 This lovely child's dress has a touch of the ancient and modern -- and we especially loved her tiny little hat!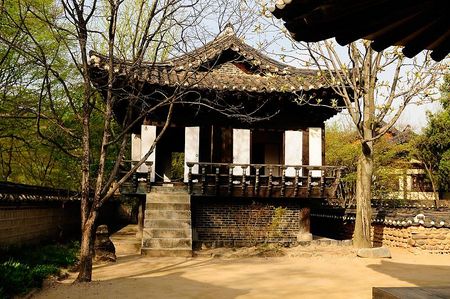 Goodbye traditional folk village!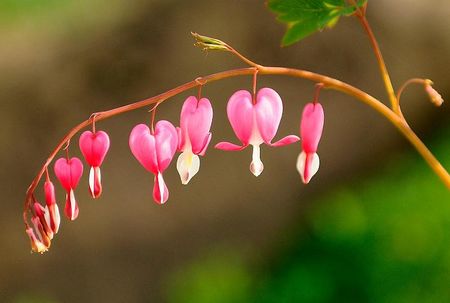 ---
Distance: 107 km
Team Members:
Alexandr Sasha Nikiforov (Russia), Akanda Norov (Mongolia), Apaguha Vesely (photo) (Czech Republic), Baltabek Nuzakhmetor (Kazakhstan), Bayanmunkh Batsukh (Mongolia), Deeldar Sedjav (photo) (Mongolia), Hemabha Jang (Korea), Jan Klaile (FInland), Josef Sverma (Czech Republic), Mridanga Spencer (video) (United Kingdom), Nilpushpi White (Canada), Padmasini Guillet (France), Pranlobha Kalagian (photo) (USA), Yura Taranik (photo) (Russia), Zinaida Tchopova (Russia)
Gallery: See more images!