Sweden 9 May: border NOR/SWE - Karlstad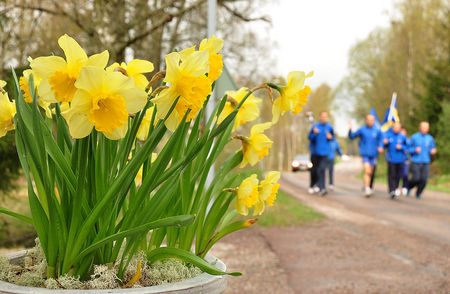 Today we started from the border of Sweden, close to Töcksfors...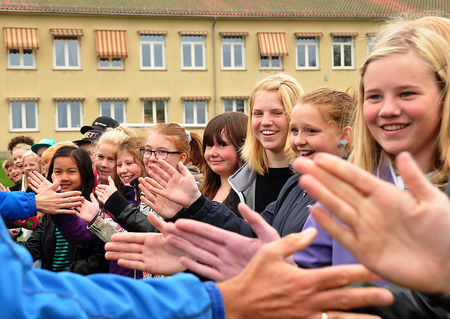 We visited 3 schools along our route to Karlstad: Töcksfors skola, Holmedal skola and Langserud Friskola...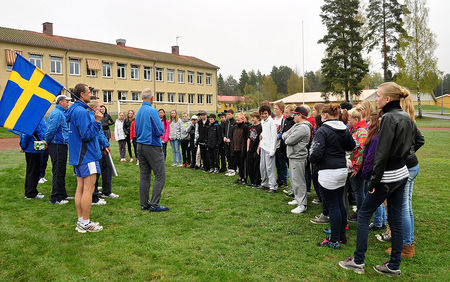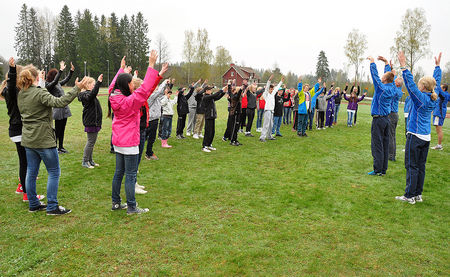 Morning gymnastics...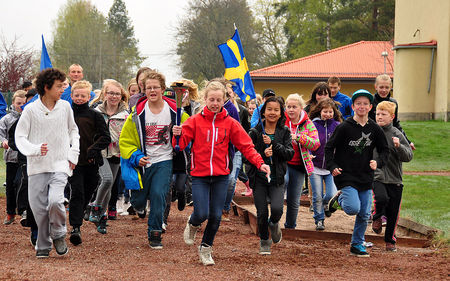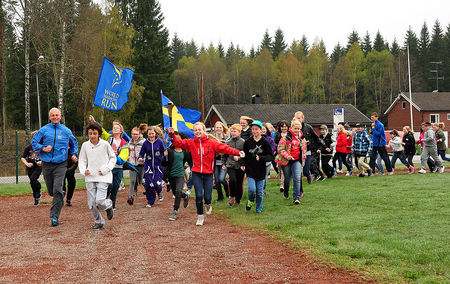 The freshness of the morning provided for joyful running...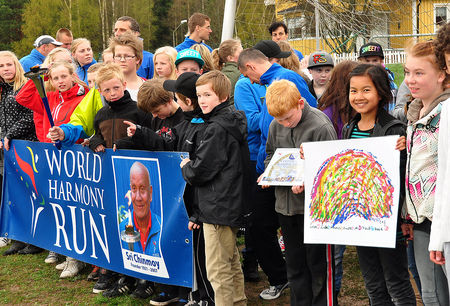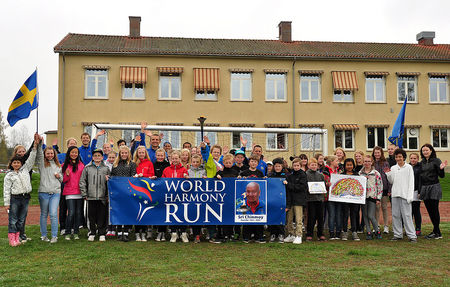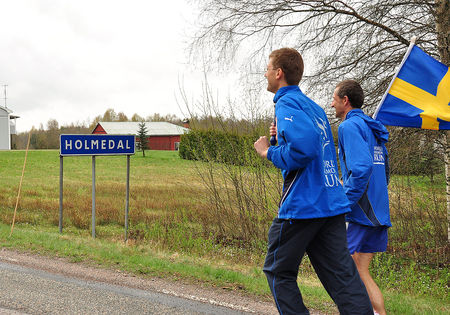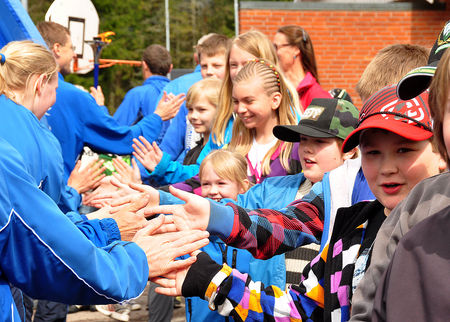 Warm greeting...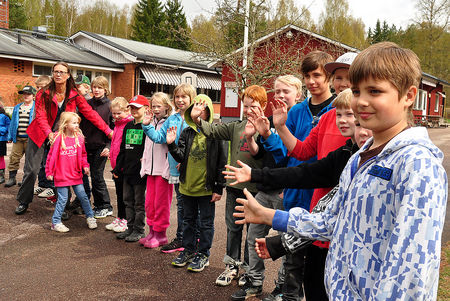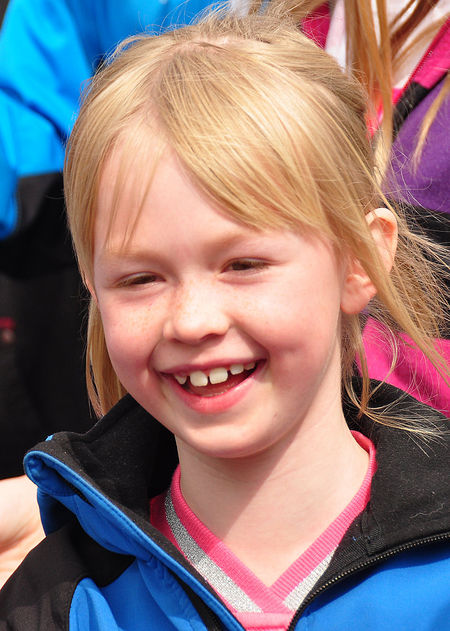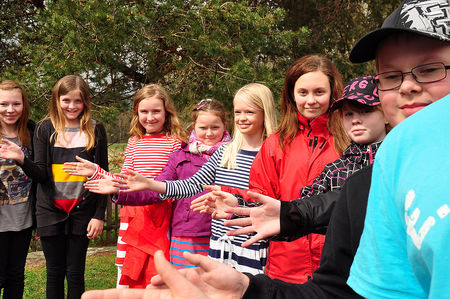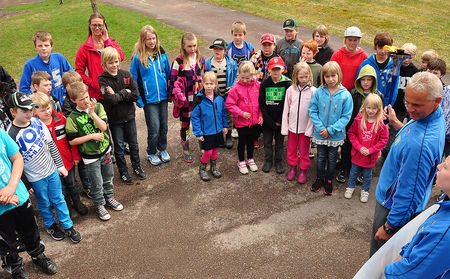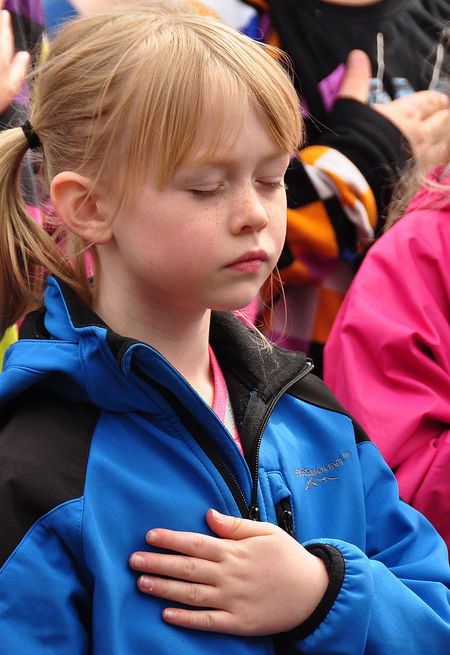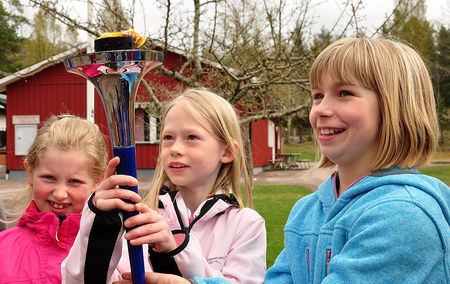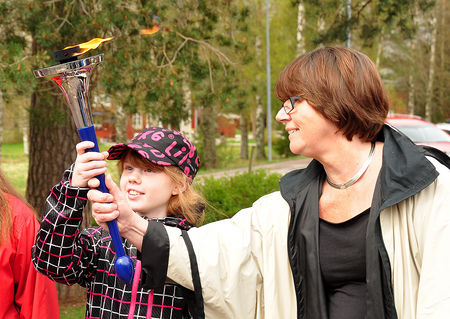 Thank you for your good wishes...
...which we call carry to all along our route...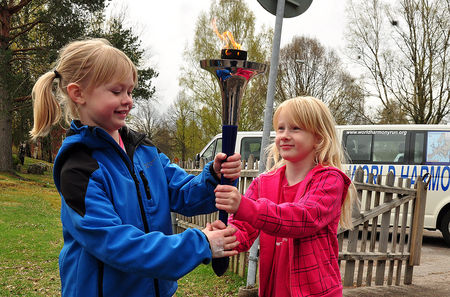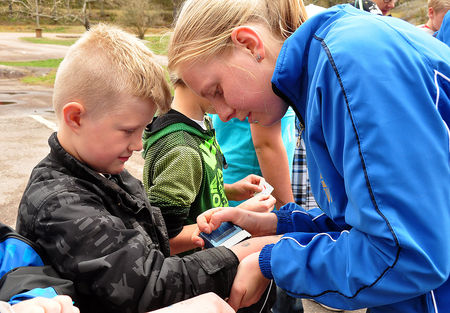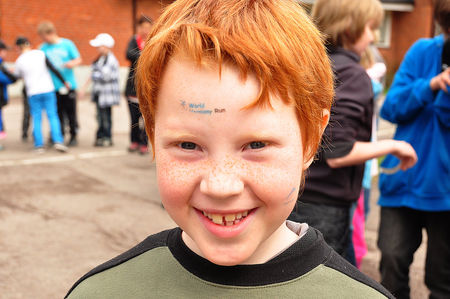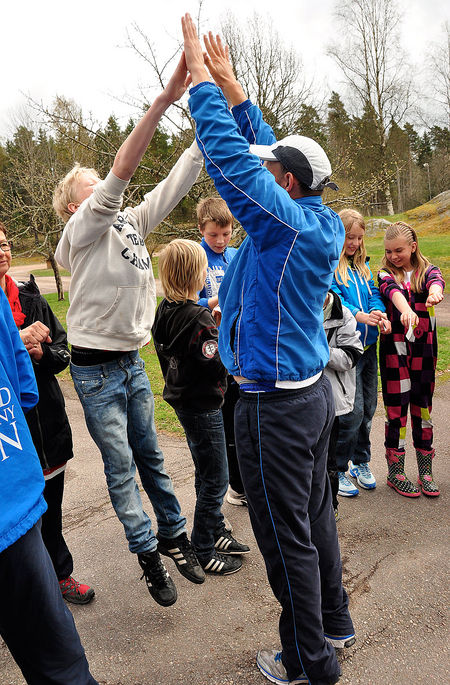 Taking the High Five to new hights...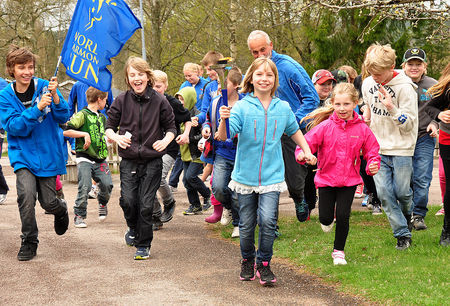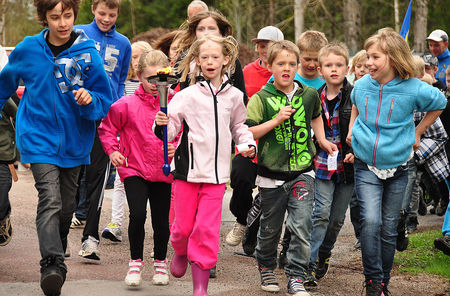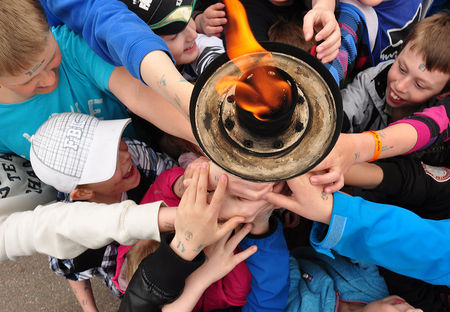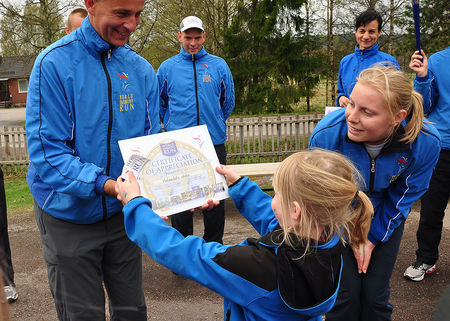 Receiving the certificate on behalf of the school...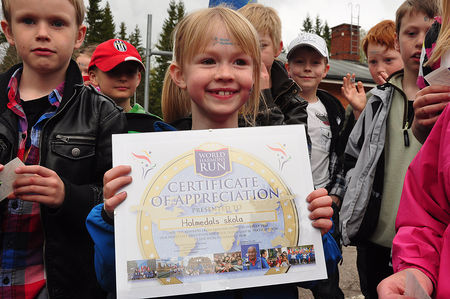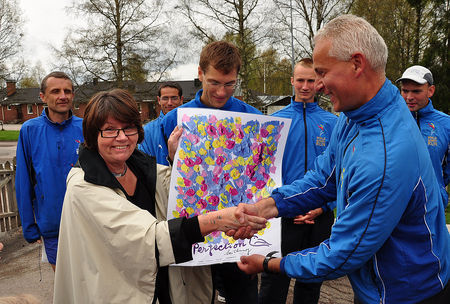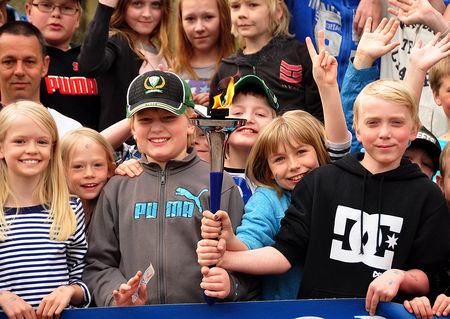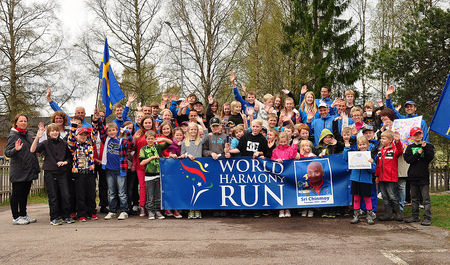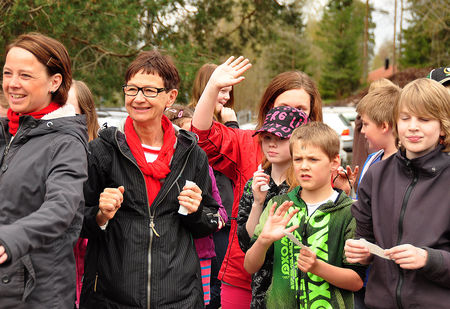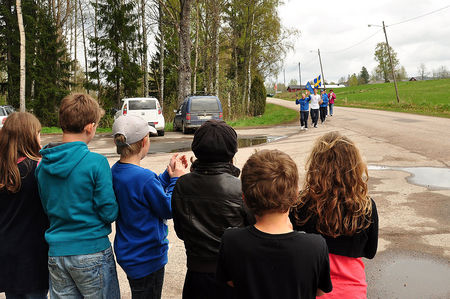 Harmony approaches on the horizon...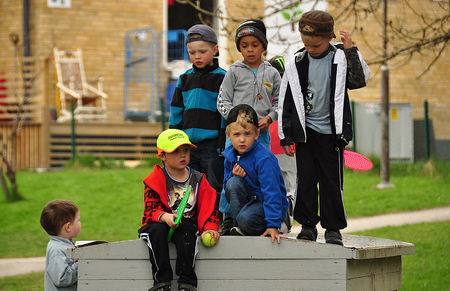 This is going to be interesting...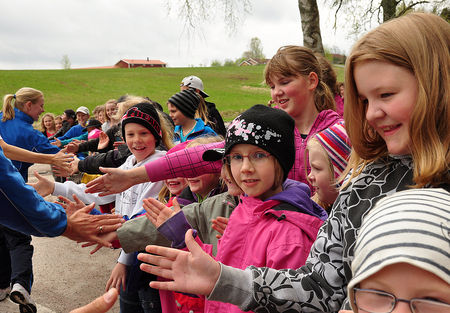 Greeting new friends...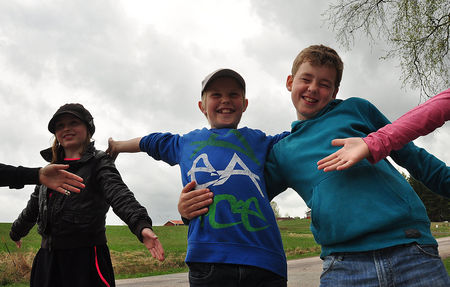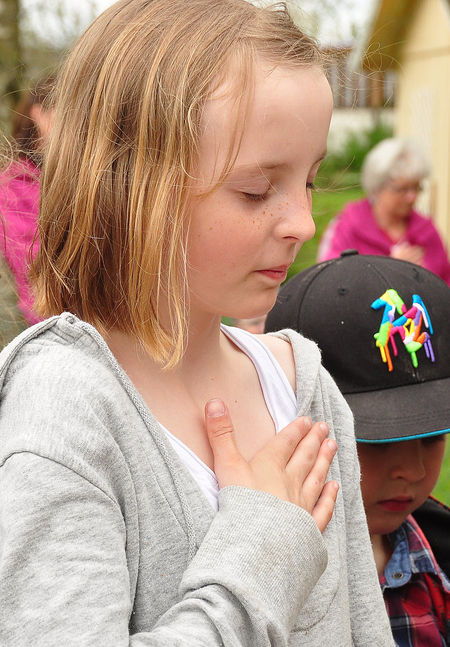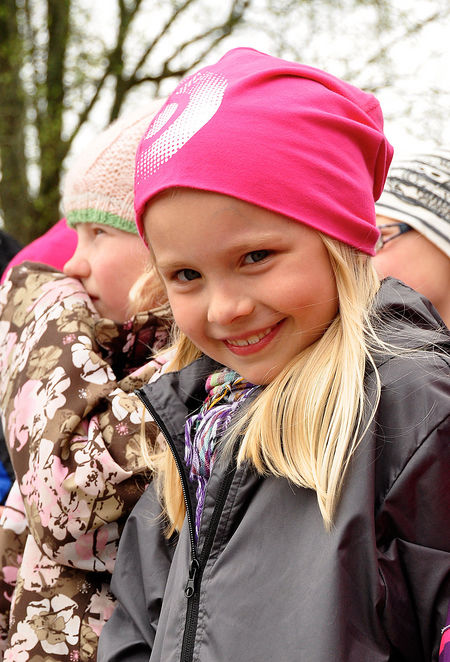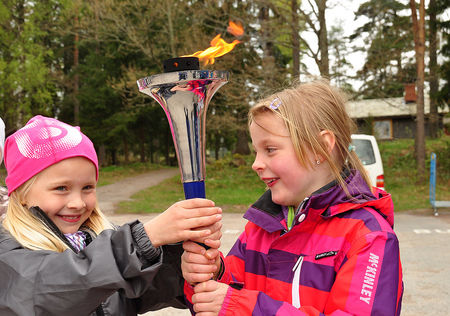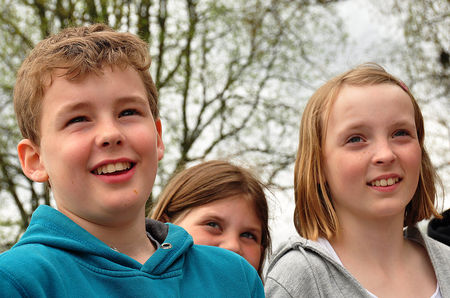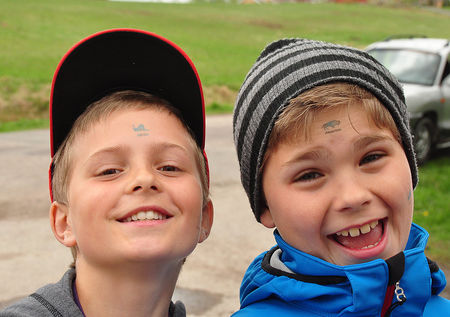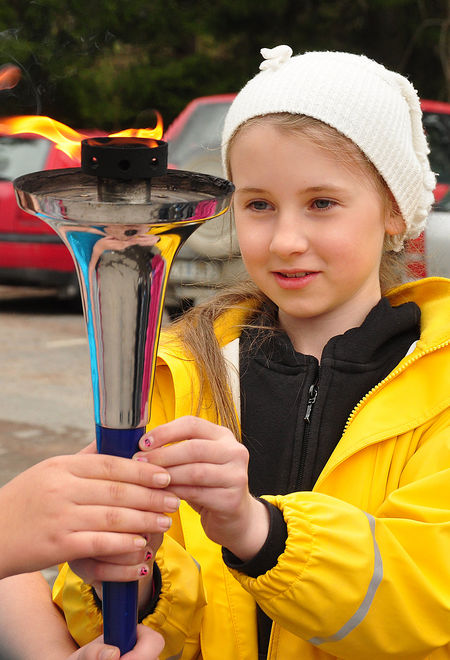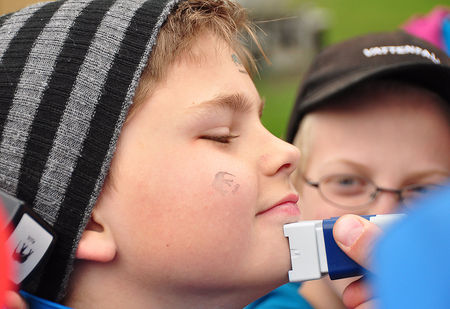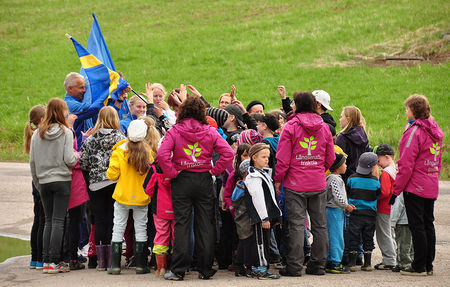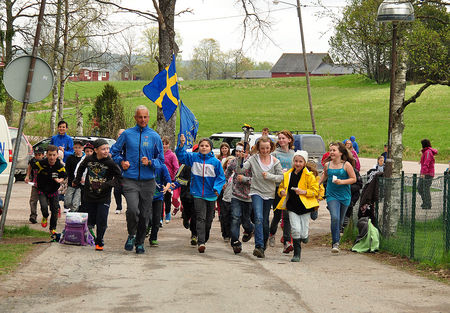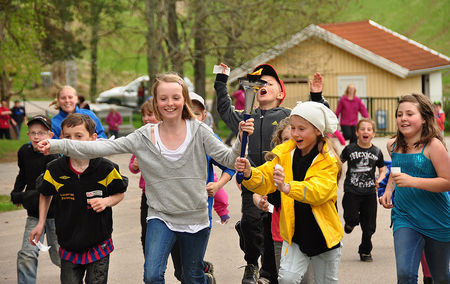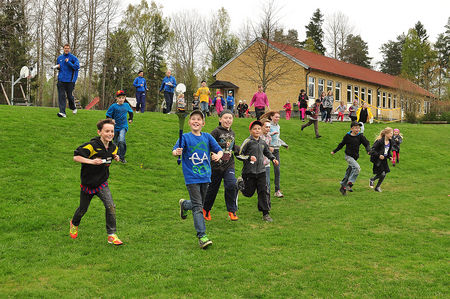 The running takes an interesting course...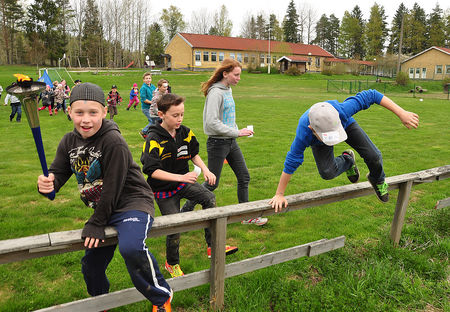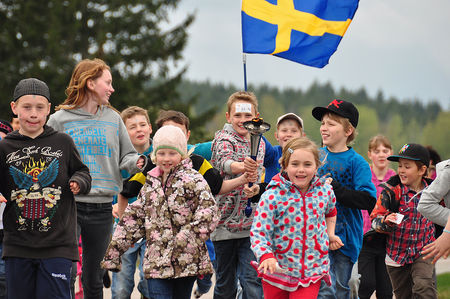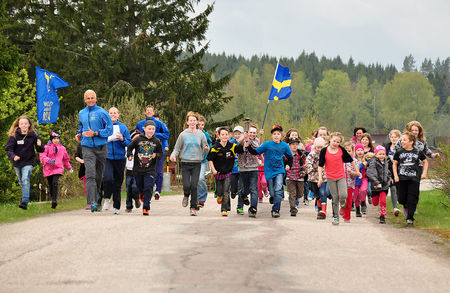 Back on solid ground...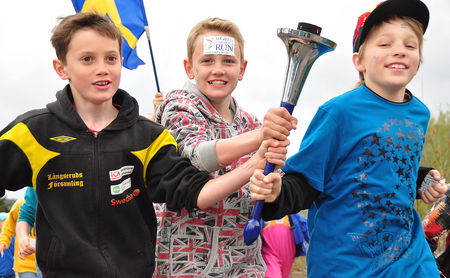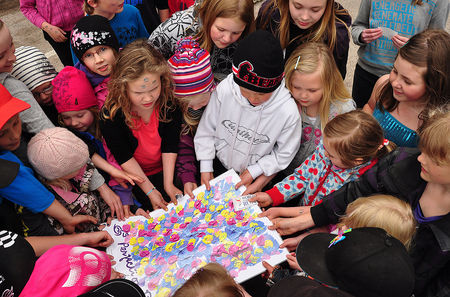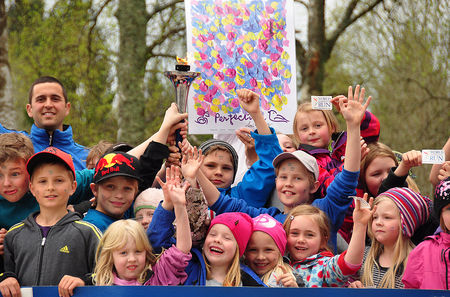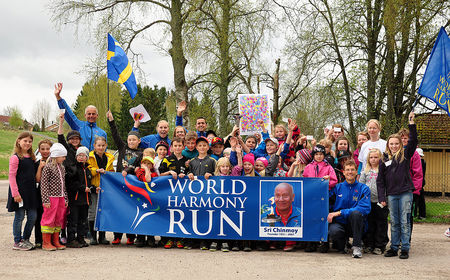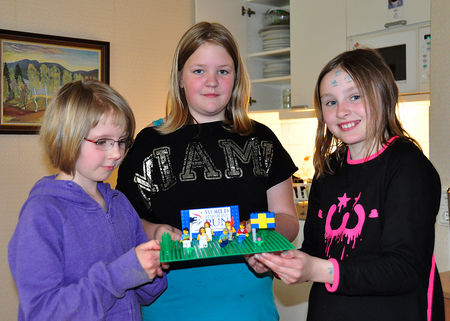 The World Harmony Run goes Lego...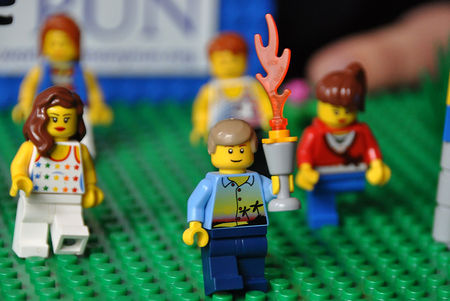 They've captured us perfectly...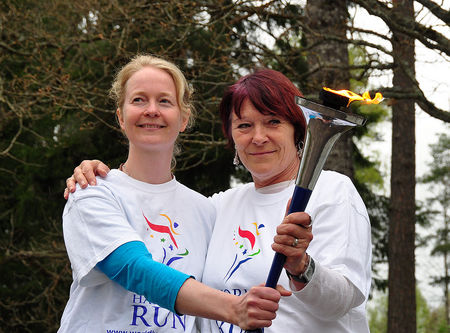 We had a long interesting conversation with the principle of this inspiring school...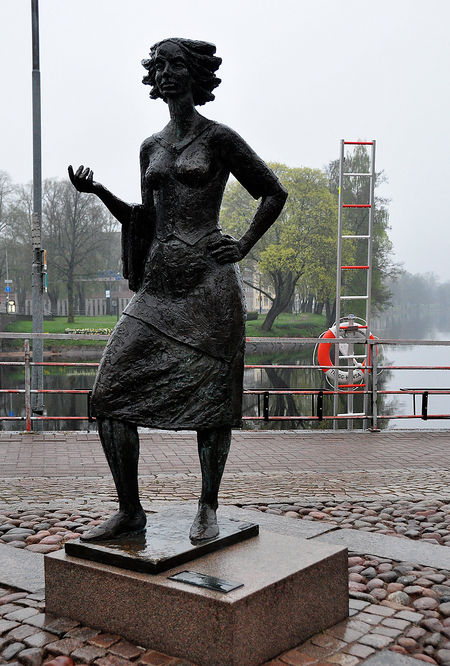 The happy waitress, a figurehead of Karlstad, greeted us at our destination...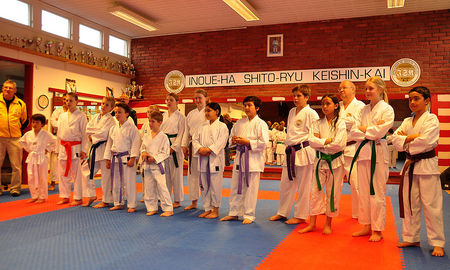 Here we visited the local karate dojo...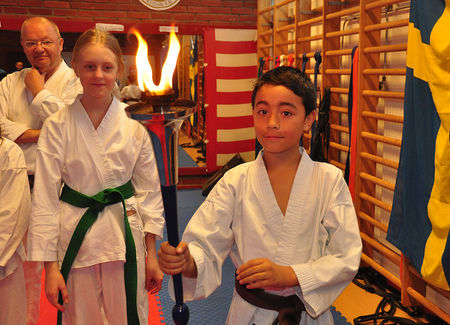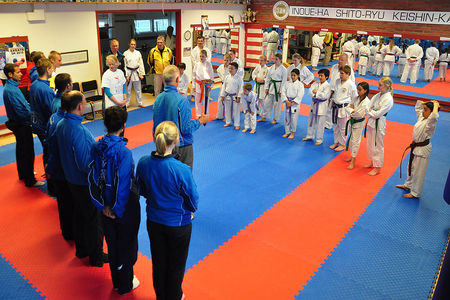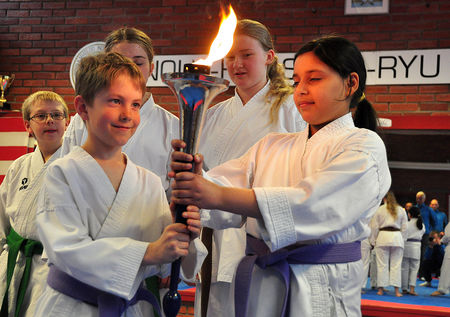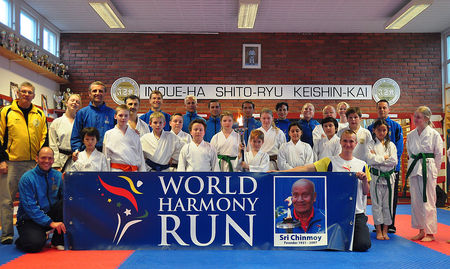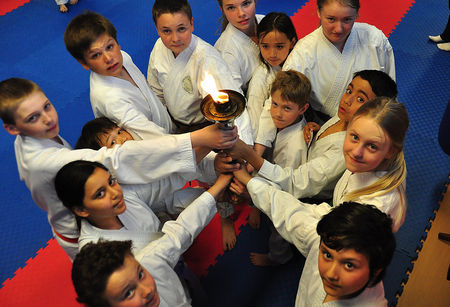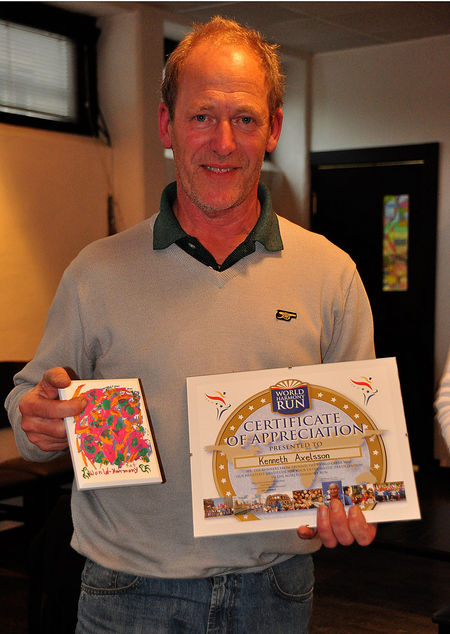 Kenneth Axelsson was our warm and enthusiastic host in Karlstad, who had helped us a lot in making arrangements for us in Karlstad from providing food and accommodation, to organising meetings for the next morning. He told us that he and his son, among their bike trips, had made one long one all the way from Karlstad, Sweden to Rome, Italy, visiting many countries on the way, and had experienced the kindness and warmth showed to him by total strangers on the way, leaving an imprint of friendship and oneness.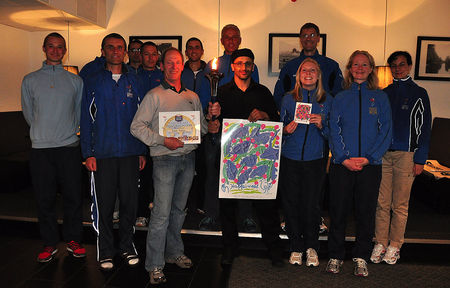 At Restaurant Slussen, which stayed open only for us, we were invited to an excellent evening buffet. Thank you so very much!
---
Video Message from Dr. Davidson Hepburn, President (2009 - 2011) of the General Conference of the United Nations Educational, Scientific and Cultural Organization (UNESCO) for 25th Anniversary of the World Harmony Run and a vision for the decade: "Toward a Oneness-World".
Full Text of the 25th annversary message and link to 25 language informal Translations: http://www.worldharmonyrun.org/25
or Click on language button for separate youtube videos wth sub titles in varous languages
See also: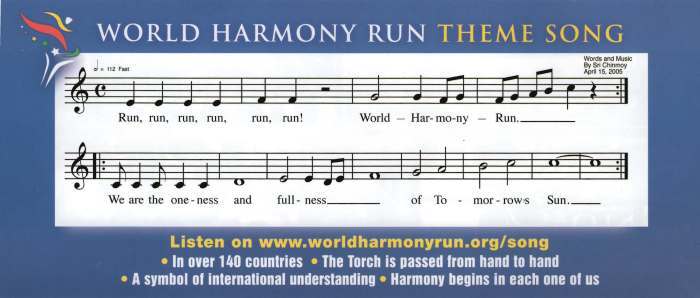 ---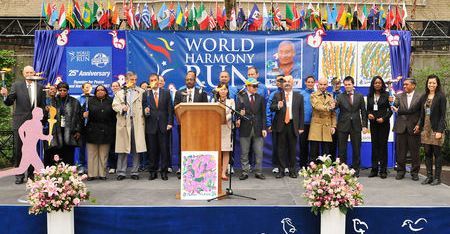 See  start of the International 25th Anniversary Celebration across from the United Nations at Dag Hammarskjold Plaza in New York.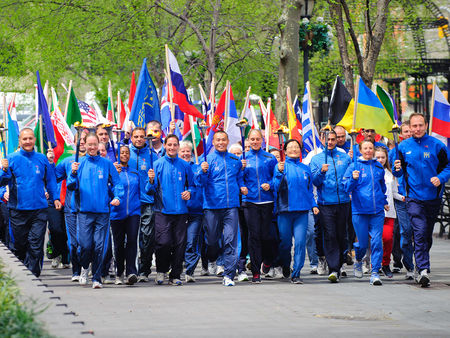 On 27th April 2012. in many cities around the world, special events marked the WHR 25th Anniversary    
---
Distance: 127 km
Team Members:
Dipavajan Renner (Austria), Sandro Zincarini (Italy), Sumahat Strohn (Germany), Mladen Vujaklija (Croatia), Vladimir Ilyasov (Russian Federation), Lucas Szeles (Germany), Eta Banhegyi (Hungary), Edi Brodtrager (Austria), Pratul Halper (Austria), Premananda Klaile (Finland), Kamaniya Palmer (Sweden), Benedicte Bjoralt (Norway)
Harmonemail:
You can send a message to the runners or read the messages.
Gallery: See more images!