Turkey 17 May: Lüleburgaz - Bulgarian border
Today was our last day in Turkey and we were sad having to bid farewell to this friendly and hospitable country.
Sometimes on the run things happen very spontaneously; we always try to have a schedule and a plan, but sometimes you just have to let things go their own way.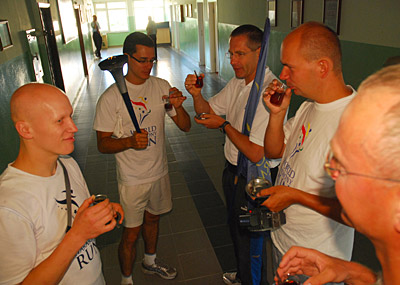 We had planned to go to a school in Lüleburgaz at 8:30, however the Minister of Education heard of us and spontaneously invited us to visit him first. Here, we enjoy a glass of tea while waiting for him.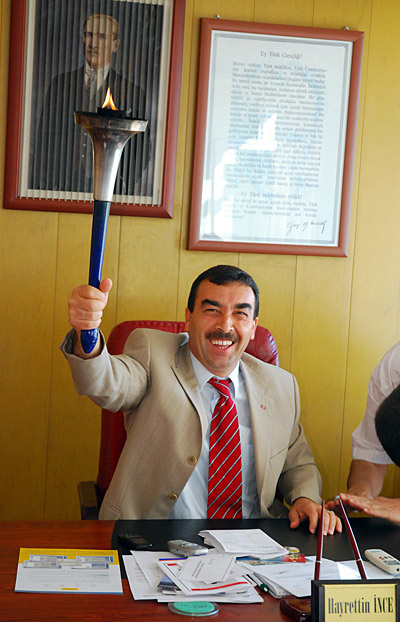 He is very nice and was very eager to learn about us; we spent about an hour with him, during which the vali also heard of us and invited us for another spontaneous visit.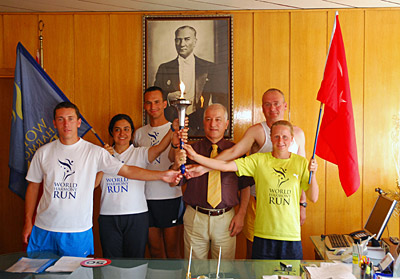 We stayed with the vali for another 20 minutes or so and he then invited us to come to the stadium.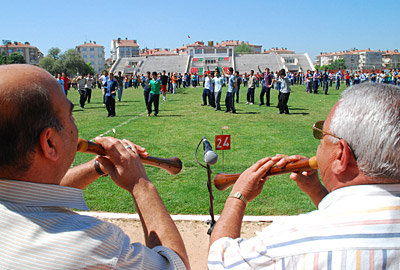 Many young man were practising here for the national day commemorating Atatürk's victory.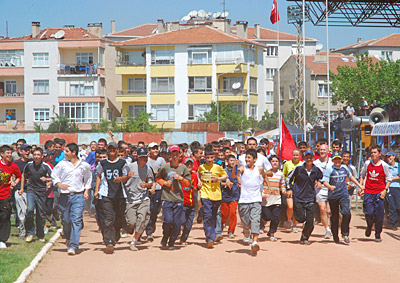 We introduced ourselves and invited them for a run around the stadium.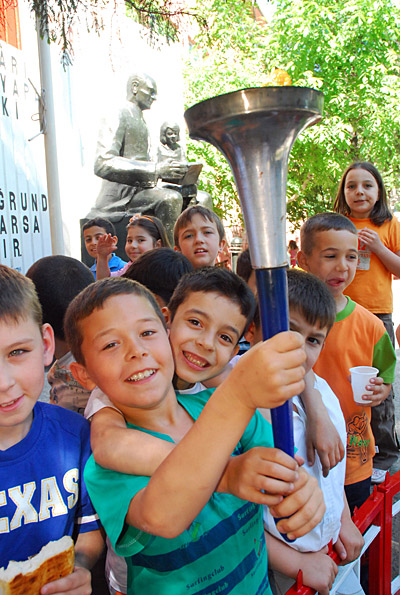 By the time we arrived at the school, some of the kids were already waiting for us. Very often, their English is not much better than our Turkish and so, we have to communicate with hands and feet - this can be very funny!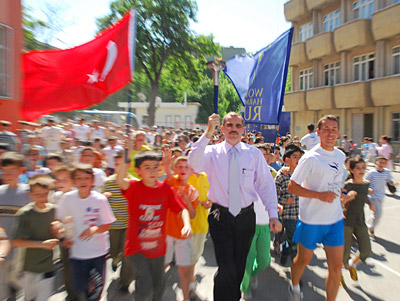 The school director was kind enough to take the first few steps with the torch. The children continued, and within 10 seconds the whole schoolyard was full of motion.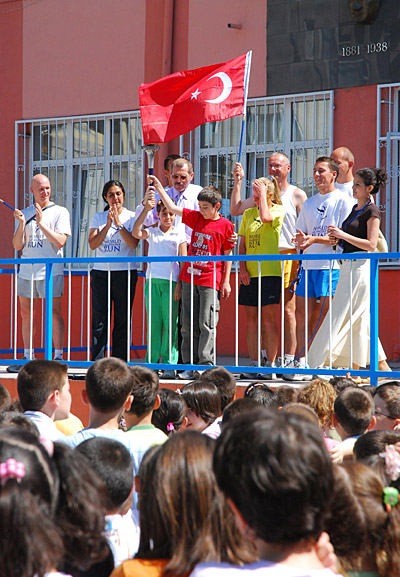 Presentation with director, runners and students.
The students recited some of Atatürk's sayings; one of the most popular, which we also like very much, is "Peace at home, peace in the world".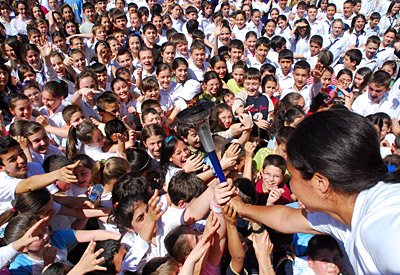 Students trying to reach the torch.
We had planned to leave the city around 9:30, but were very happy to have the unscheduled meetings and leave a little late on our Run towards the Turkish-Bulgarian border. We also had to say goodbye to Sahatvam and Banu, our Turkish country coordinators to whom we wish to say, once again, a big "thank you" for the excellent organisation.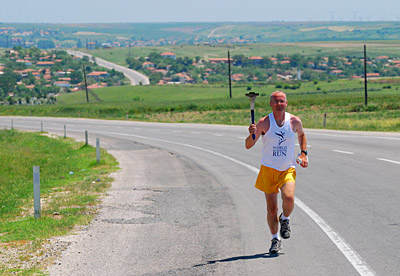 Rostja on the road again.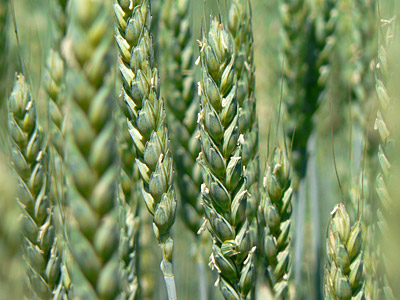 Wheat-field next to the road.
---
Distance: 84km
Team Members:
Ondrej Vesely and Rosta Vagner (Czech Republic), Banu Eres (Turkey), Pierre Lantuas Monfouga (France), Valentin Bebik and Nataliya Lehonkova (Ukraine), Janos Derekas (Hungary), Jewgenij Kuschnow (Austria), Sahatvam Selbach (Germany).
Harmonemail:
You can send a message to the runners or read the messages.