20. juuni, Viljandi-Türi
Päev algas hommikusöögiga Rehe külalistemajas, pärast mida saatis jooksjad teele Viljandi haridus- ja kultuuriameti osakonna juhataja Katrin Mändma.
Meiega ühines ka spordiveteran Osvald Mõttus, kes enda sõnul sattus juhuslikult jooksjate teelesaatmisele ning tundis vajadust astuda ka ise samm harmoonia heaks.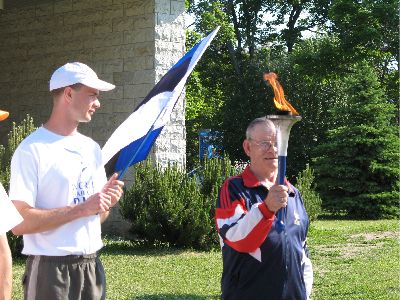 Edasi kulges jooks Juure-Jaani poole, kus meid tervitas vallavanem Maie Käba, kes ka ise meiega natuke kaasa jooksis. Oma häälel laskis kõlada Peeter Todoruk. Elevust tekitasid Olustvere noorteühenduse "ELO" neiud, kes kandsid seljal kirju: "Eriti lahedad Olustverest". Täname spordi- ja noorsootöönõunik Mati Adamsoni ilusa vastuvõtu eest.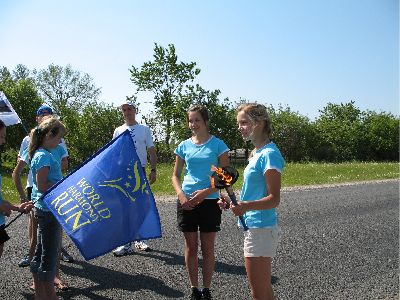 Lõunapausi veetsime maalilises Vanaõue puhkekeskuses.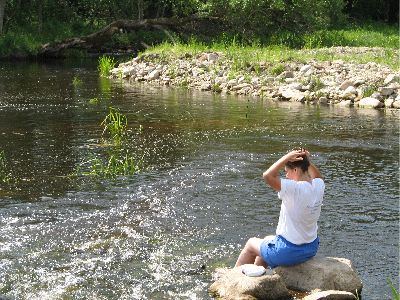 Edasi suundusid jooksjad Vändrasse, kus toimus tervitustseremoonia Lydia Koidula sünnikohas. Meid tervitas vallavanem Toomas Sonts ning laulis Hanna Valk. Grupp kohalikke neiusid jooksid koos harmooniajooksu meeskonnaga läbi Vändra.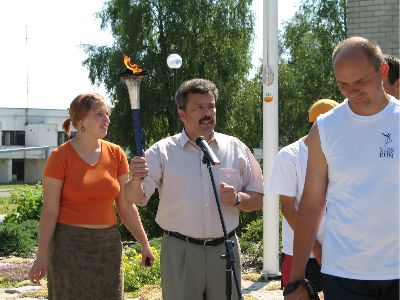 Järgmiseks suundus jooks Türile, kuid enne tegime väikese pausi Laupa mõisas.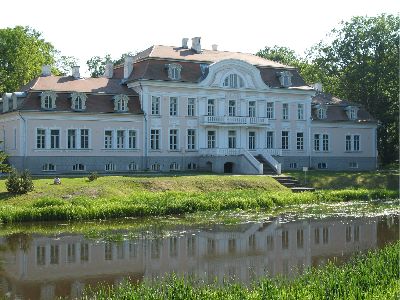 Türil oli meid tervitamas vallavanem Toomas Marrandi ning esines Lõuna-Järvamaa puhkpilliorkester.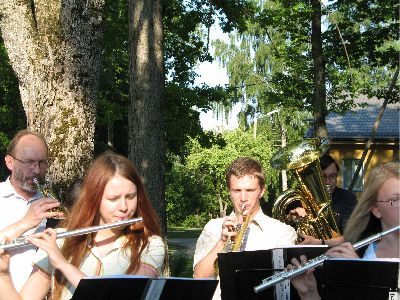 Harmooniajooksu meeskond tänab kohalikku organisaatorit Leonhard Soomi ja Türi Majandusgümnaasiumi majandusjuhti Urmas Salustet vastuvõtu organiseerimise eest. Öö veetsime hubases Allika Matkamajas, mille ees voolas maaliline jõgi. Kosutus lähedalasuvas järves väsinud jooksjatele lausa hädavajalik, nagu ka lõdvestav saun enne magamaminekut. Oleme ülimalt tänulikud kohalikele organisaatoritele maitsva õhtusöögi ja kena majutuskoha eest.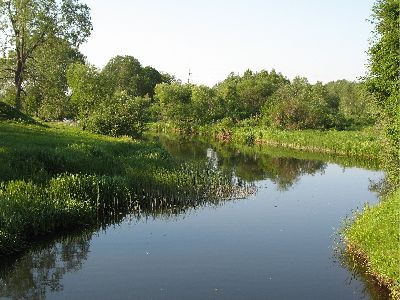 ---
Harmonemail:
You can send a message to the runners or read the messages.