Ireland 19 March: Cork - Limerick
The overnight ferry carrying the runners from France arrived in Cork late in the morning. On the way in the runners were treated to a lovely first impression of Ireland as they sailed past the Old Head of Kinsale....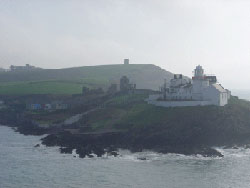 We literally hit the ground running, heading straight up the main Cork-Limerick road to regain the time lost by the delayed arrival of the ferry. We had a deadline to catch; at six o'clock the Deputy Lord Mayor of Limerick, Cllr Marie Byrne, and the Deputy City Manager, Pat Dowling, would be waiting to greet the Run...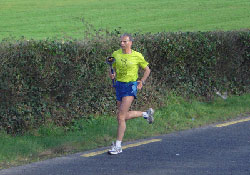 Thankfully we made it in the nick of time, and smiles were exchanged all round as the Deputy Mayor and Deputy Manager held the Harmony Run Torch, and wished us well on our journey.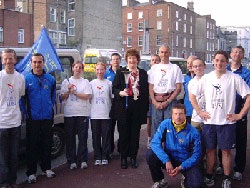 ---
Distance: 110km
Harmonemail:
You can send a message to the runners or read the messages.