Ireland 20 March: Limerick - Galway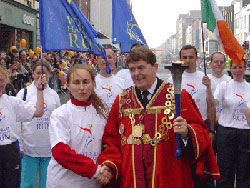 All of Limerick had turned out for the international parade and band march, and we were at the forefront of it.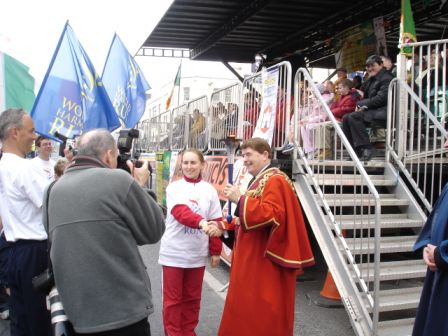 We got a tremendous reception from the 20,000 strong crowd as the team then made our way to City Hall, where the Mayor presented us with a very nice certificate for helping to make the march such a special occasion.
Meanwhile, an advance party was sent on ahead to make up the ground we needed to get to Galway on time. We caught up with them just as they were nearing the breathtaking Cliffs of Moher - the perfect place for a lunch break.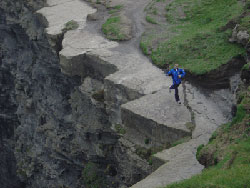 We then made our way to Galway along the north Clare coast road, with the Atlantic Ocean to our left and the rugged landscape of the Burren to our right. No visit to the West of Ireland would be complete without a few rainy showers, but we continued on undeterred to Galway, resting for the night in the nearby scenic village of Kinvara.
---
Distance: 132km
Harmonemail:
You can send a message to the runners or read the messages.