Netherlands 1 October: Amsterdam - Amsterdam
Our international team had shrunk somewhat by our last day, as Elke (Germany), Roger (Germany), Gabriella (Hungary) and Diganta (Austria) had all left for their respective homes. But although the day started with a light drizzle our spirits weren't dampened in the least. We started the day with a nice, scenic run through the centre of Amsterdam, crossing the city's many charming canals as we ran towards our first meeting of the day.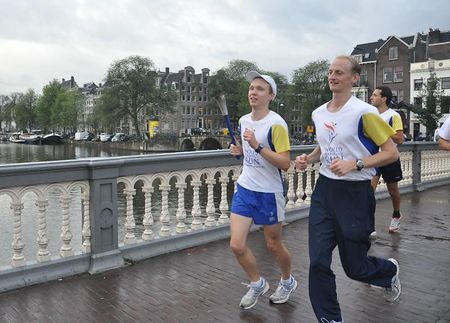 We arrived at primary school Het Palet in time to be welcomed by a large group of children outside. Amsterdam's multicultural character was reflected in the diversity of the children's backgrounds, as most of them - or their parents or grandparents - hailed from many different countries all over the world.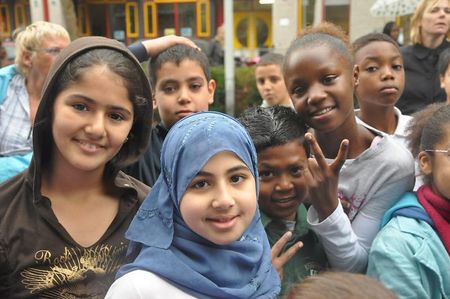 They seemed genuinely enthused by our presentation and we enjoyed their cheerful company. It's such a joy to be immersed in the children's happiness and their positive energy! It makes you feel like a child yourself.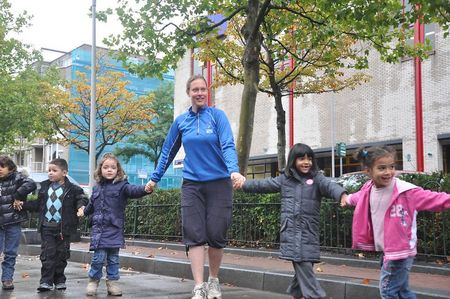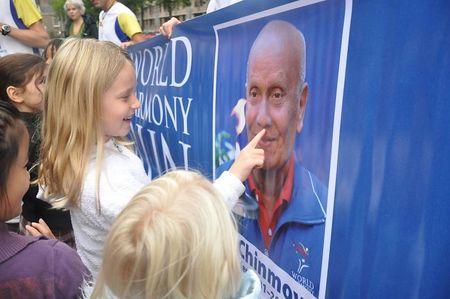 This little girl really liked the picture of Sri Chinmoy - the founder of the Run.
From Het Palet we ran to the ferry that took us to the north of Amsterdam, across the body of water known as the IJ. In Amsterdam North – as this section of town is known – we had two more school visits on our last day of this local World Harmony Run.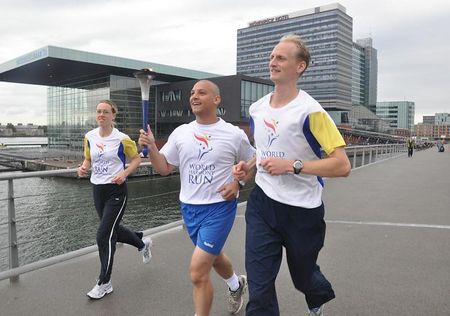 The first school, primary school De Klimboom, was about 2 kilometres of running away from the ferry. A small group of children attended outside the schoolyard as we did our presentation for them. As always, they were magically attracted to the torch and just didn't want to let it go.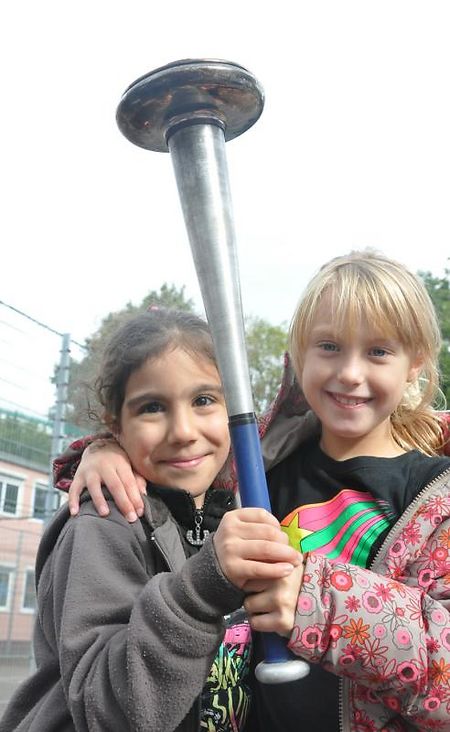 On our last run of the day we ventured even farther north, to a Montessori primary school called Boven 't IJ (meaning 'above the IJ'). This school even had a 'Mediation Team' of boys and girls specialized in solving and mediating conflicts in the school. So we knew we really didn't have to worry about the level of harmony here.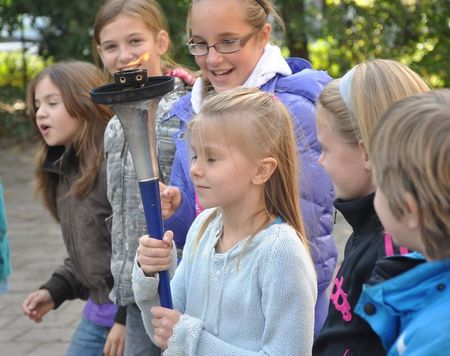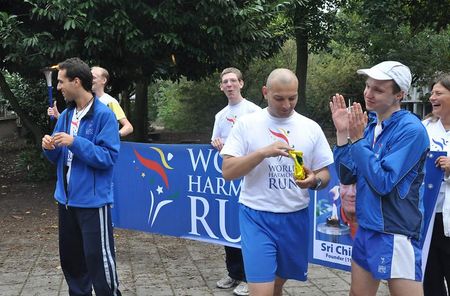 Bijon, Roger and Marco acting out a skit about harmony. The message: harmony is sharing cookies!
The children of this school were so self-giving, open and enthusiastic about the Run that this became one of our most favourite visits of this year in Holland. They joined our song and dance with giggles of mirth, and even three laps around the school didn't wear them out. It seemed they would have loved to go on for another hour!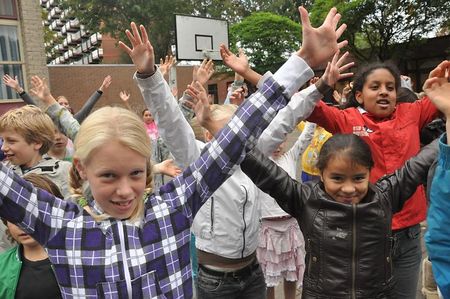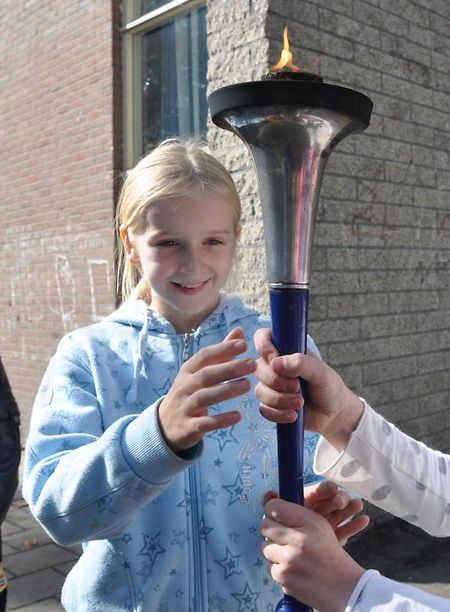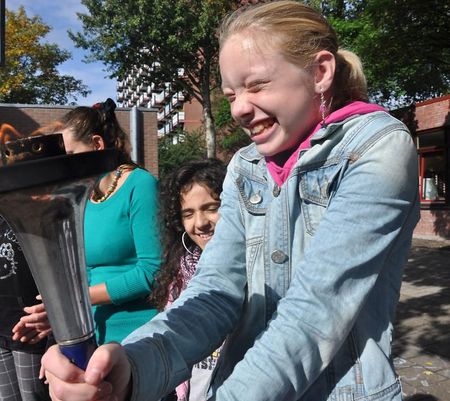 It was the perfect end to our World Harmony Run in Holland. This year we really focused on visiting schools and sharing our message with children. Judging by the joy and energy we ourselves received, we can safely say that the Run was a real success and we hope the hundreds of children we met will carry some inspiration from the Run with them in their hearts.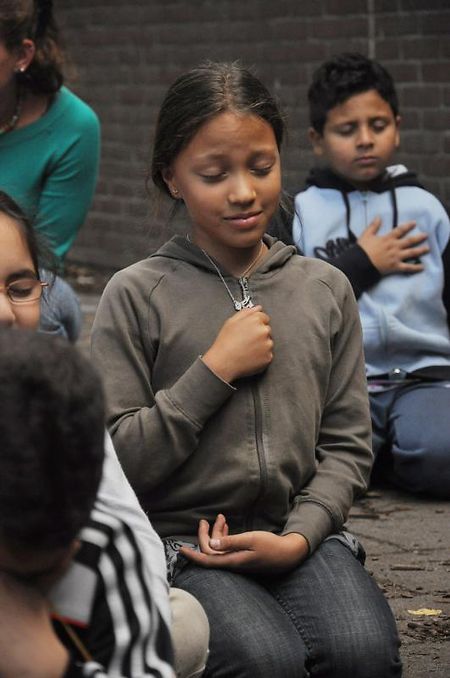 ---
Team Members:
Bijon (Great-Britain), Marco (Italy), Judit (Hungary), Stéphanie (Luxemburg), Sara (The Netherlands), Abhinabha (The Netherlands), Marc (The Netherlands)
Harmonemail:
You can send a message to the runners or read the messages.
Gallery: See more images!