Norway 6 May: Risør - Horten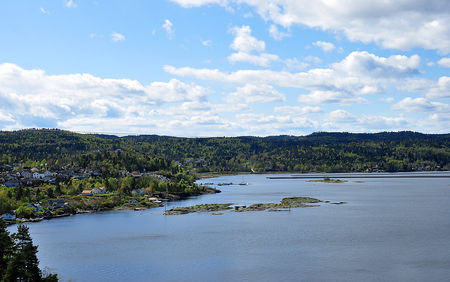 A long Sunday with many km's and very few meetings was about to start. Our task: cover almost 200 km to approach Oslo...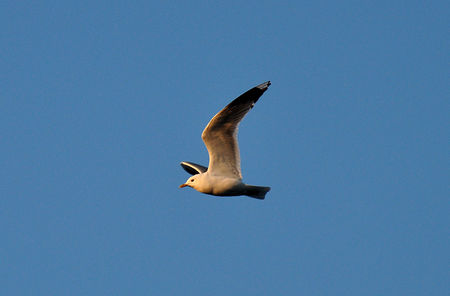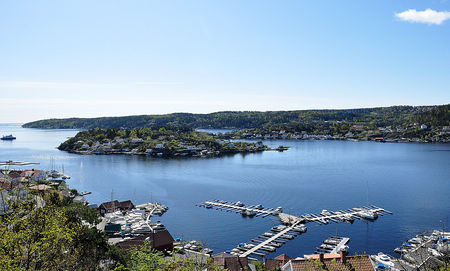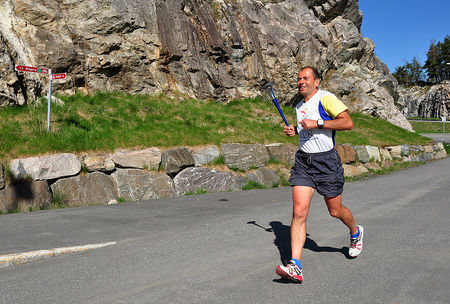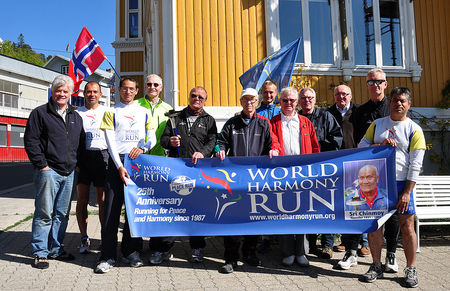 Nevertheless a few brave runners took their chance to carry the torch through their community: in Kragerø we found new friends - the Kragerø Ski & Rønners 1978...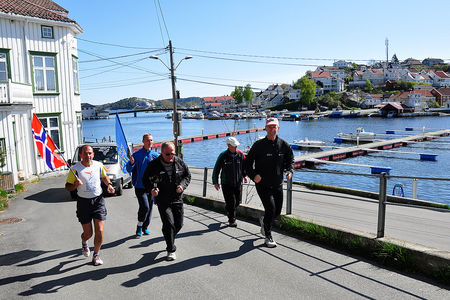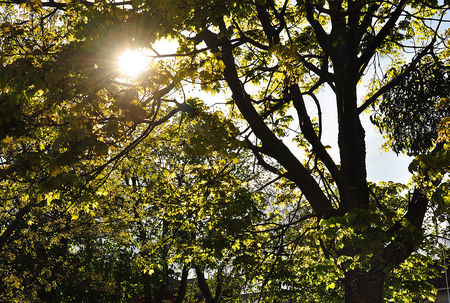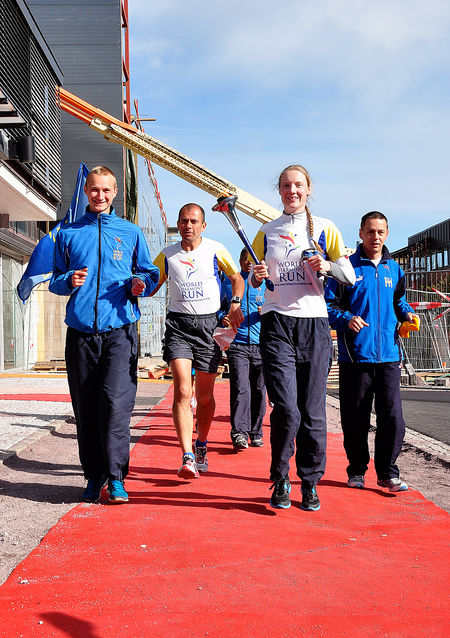 190 km later we reached Horten. The red carpet was not meant for us, but we got a very warm welcome by the mayor of Horten, Børre Jacobsen.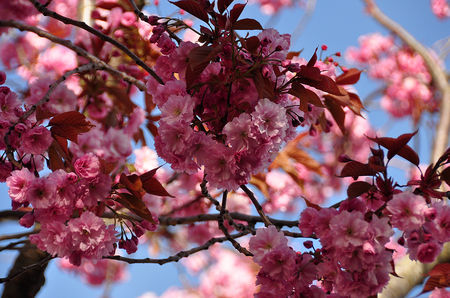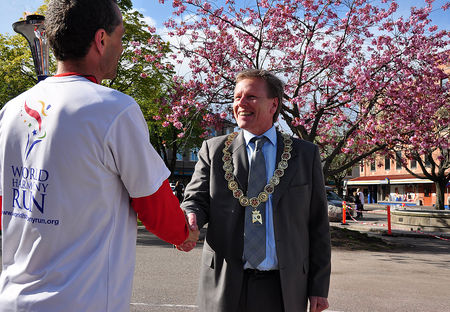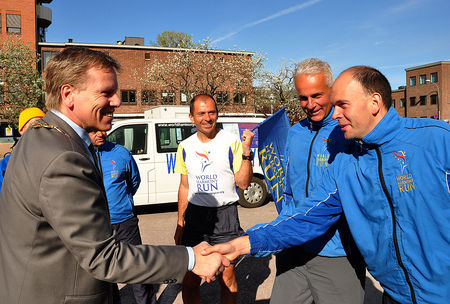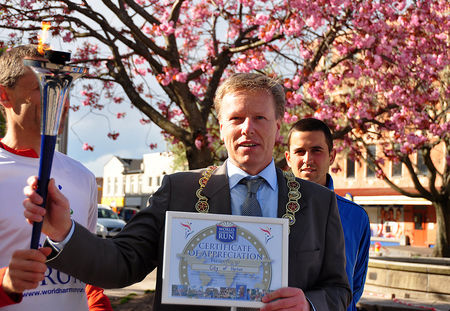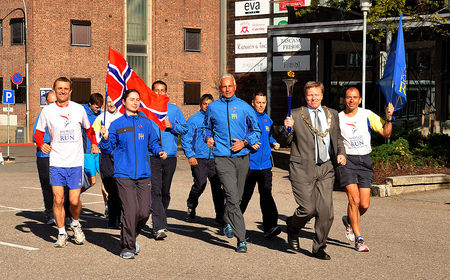 A short, symbolic run across the main square..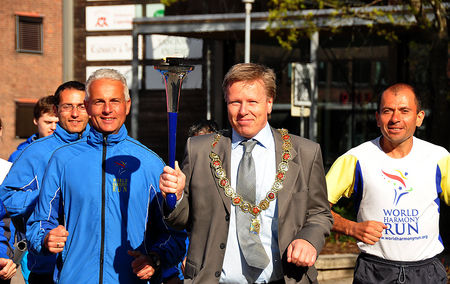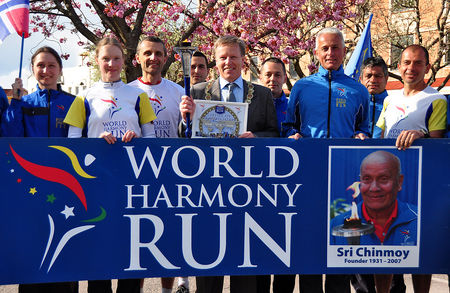 Although not much happened that day we really enjoyed the long distance running in Norway's stunning nature. Thanks for the experience!
Video Message from Davidson Hepburn, President (2009 - 2011) of the General Conference of the United Nations Educational, Scientific and Cultural Organization (UNESCO) for 25th Anniversary of the World Harmony Run and a vision for the decade: "Toward a Oneness-World".
Full Text of the 25th annversary message and link to 25 language informal Translations: http://www.worldharmonyrun.org/25
or Click on language button for separate youtube videos wth sub titles in varous languages
See also: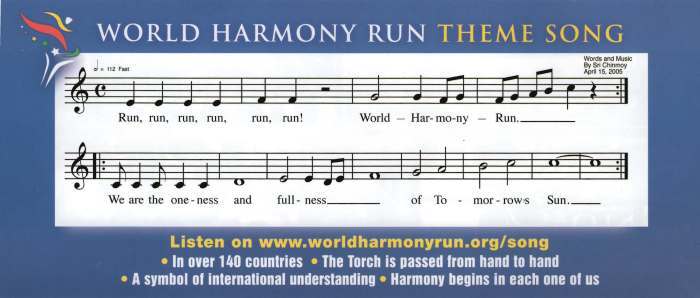 ---
---
Distance: 190 km
Team Members:
Dipavajan Renner (Austria), Sandro Zincarini (Italy), Sumahat Strohn (Germany), Mladen Vujaklija (Croatia), Vladimir Ilyasov (Russian Federation), Namitabha Arsic (Serbia), Layamut Tehrani (Iran), Lucas Szeles (Germany), Edi Brodtrager (Austria), Pratul Halper (Austria), Martins Kronbergs (Latvia), Roos de Waart (Netherlands), Anita Borics (Hungary)
Harmonemail:
You can send a message to the runners or read the messages.
Gallery: See more images!