Norway 27 October: Oslo
Today in Oslo, Norway a most significant event took place. A 2m statue of Sri Chinmoy, peace visionary and founder of the World Harmony Run was unveiled in Oslo's busiest tourist/shopping harbor area, where millions of people pass by each year.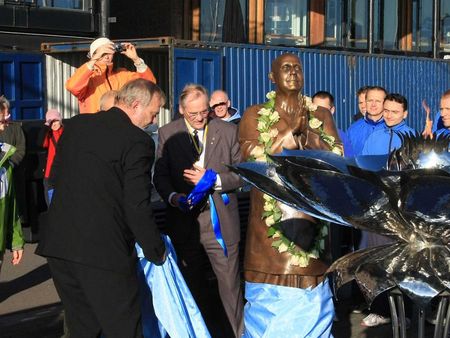 Aker Brygge Port Director Päl Moen (left) with the assistance of former Oslo Mayor Svenn Kristiansen unveil the bronze statue. Sri Chinmoy is the first Indian to have a statue erected in Oslo honouring and recognizing his service for world peace. Mayor Kristiansen commented, "Sri Chinmoy's life was dedicated entirely to fostering religious harmony and oneness amongst peoples and nations."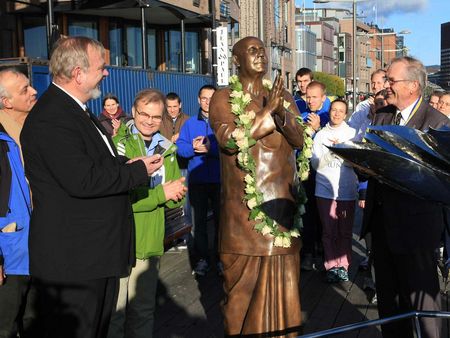 Päl Moen (left), Prof. Vidar Vambheim (centre green jacket)  of the University of Tromsø and co-founder of the Center for Peace Studies, the first university programme for peace in Norway and Svenn Kristiansen are all smiles having been great admirers of Sri Chinmoy during his lifetime. Sculptor, Kaivalya Torpy, far left, looks on.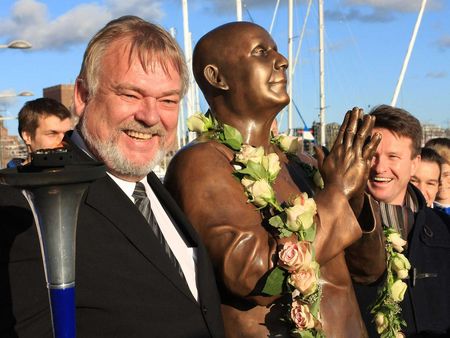 Päl Moen (left) with the assistance of Norwegian World Harmony Run coordinator Husiar Johnsen celebrate the inauguration. The statue of Sri Chinmoy is with folded hands and meditating on the Eternal Peace Flame, a gift he offered to the people of Oslo in 2001. Sri Chinmoy, who dedicated his life to fostering world peace, passed on one year ago at the age of 76.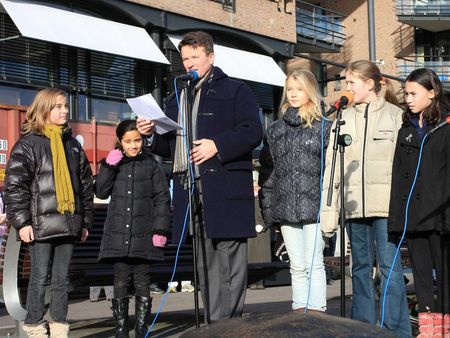 Husiar Johnsen introduces the Aspirant Singers [Aspirantkoret] of the Norwegian Girls Choir who performed for the invited guests.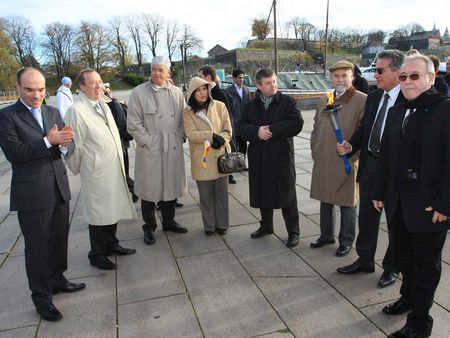 Members of the international community pass the world Harmony Run torch celebrating humanity's inherent unity in diversity.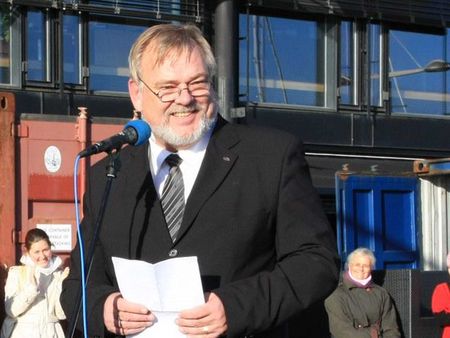 Aker Brygge Port Director Päl Moen welcomes everyone to the event and reminisces about his dear brother friend Sri Chinmoy saying, "Sri Chinmoy was not tall physically, but he stands as a giant of love, kindness and peace."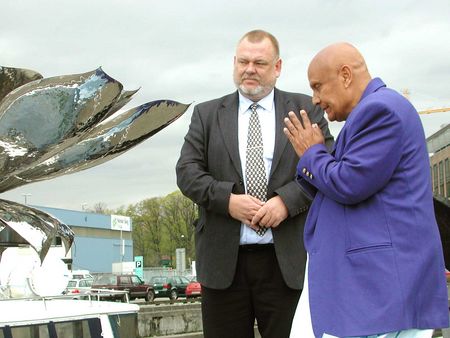 Päl Moen with Sri Chinmoy at the Eternal Peace Flame in 2003. This photograph was the inspiration for the statue and its placement.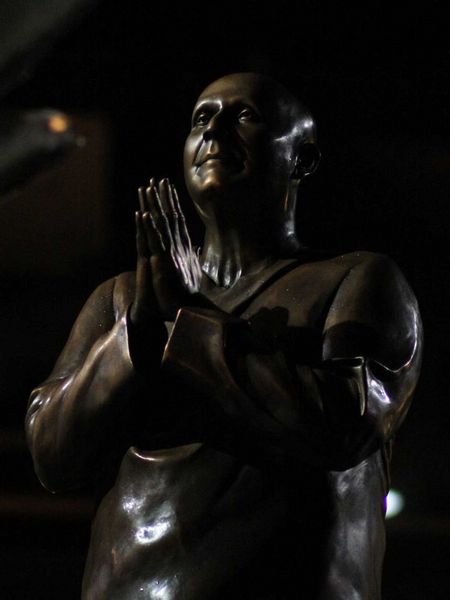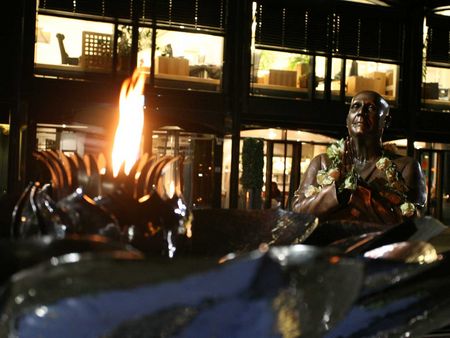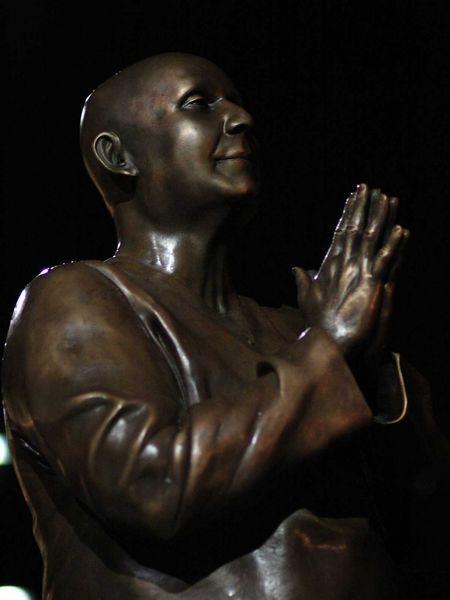 The statue comes alive in the evening light.
Video Message from Davidson Hepburn, President (2009 - 2011) of the General Conference of the United Nations Educational, Scientific and Cultural Organization (UNESCO) for 25th Anniversary of the World Harmony Run and a vision for the decade: "Toward a Oneness-World".
Full Text of the 25th annversary message and link to 25 language informal Translations: http://www.worldharmonyrun.org/25
or Click on language button for separate youtube videos wth sub titles in varous languages
See also: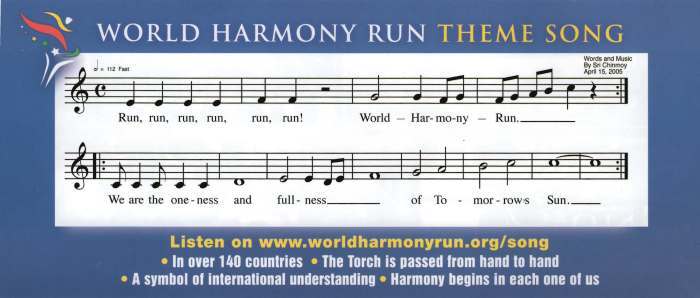 ---
---
Harmonemail:
You can send a message to the runners or read the messages.