Greece 29 April: Kalamata - Leonidio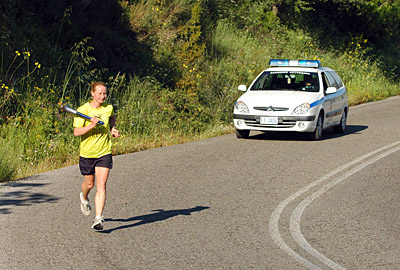 Nataliya is probably the best runner on our team. Even the police car has a hard time to catch up with her uphill.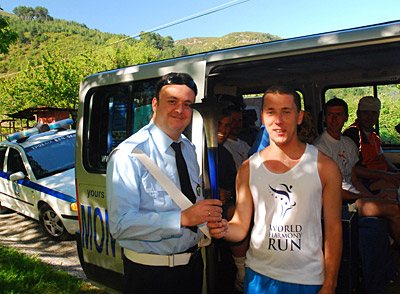 We were glad to have a police escort with us because since this morning, the road up the mountains was very narrow and twisting.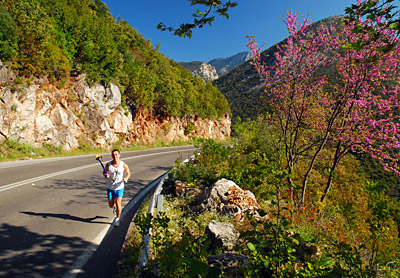 We did not mind the uphill that much, because this time of the year the air is so fresh and full of blossom fragrance.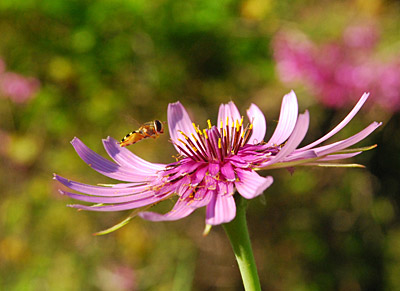 Whilst waiting for the runner we had a chance to admire the natural beauty just next to the road. What an amazing creation!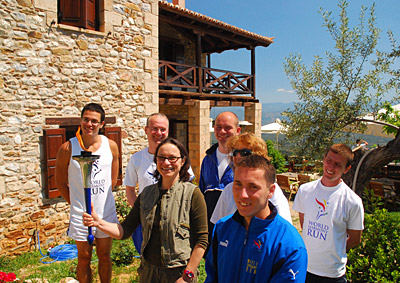 On the way to the world famous city Sparti (Sparta) we stopped for a little food at Mistras Bistrot. The lady owner was extremely kind to us and offered us some drinks for free. It was delicious! Thank you very much.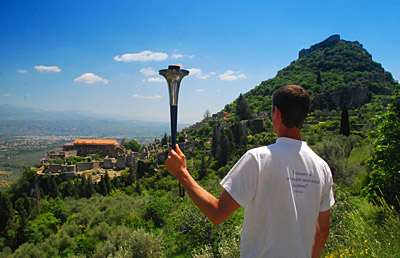 We couldn't miss the opportunity to visit the ancient city and monastery named Mistras.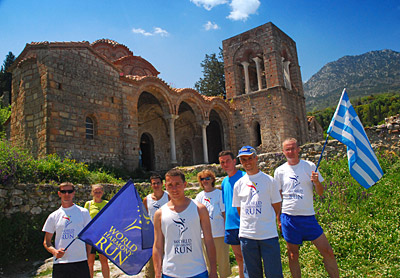 Ruins of the Byzantine Orthodox churches are still well preserved, and you can see the most typical example of icons.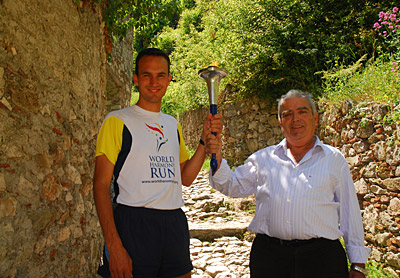 On small passages of Mistras Ondrej talked to some locals.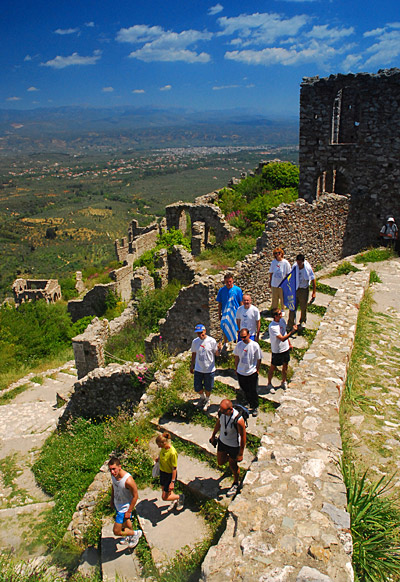 The whole place is very large and you have to climb many stairs. Unfortunately we had to keep going soon, so we saw just a little part. It was nice anyway and thanks a lot for a free entry.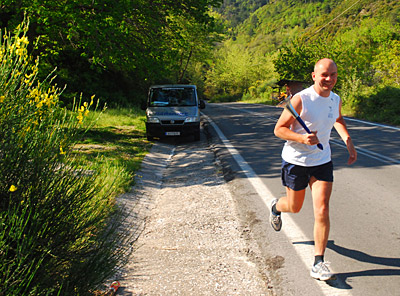 After running through town Sparti we had to run again up some steep hills. No wonder it was hard to conquer Sparta in ancient times. They must have done quite some hill work training.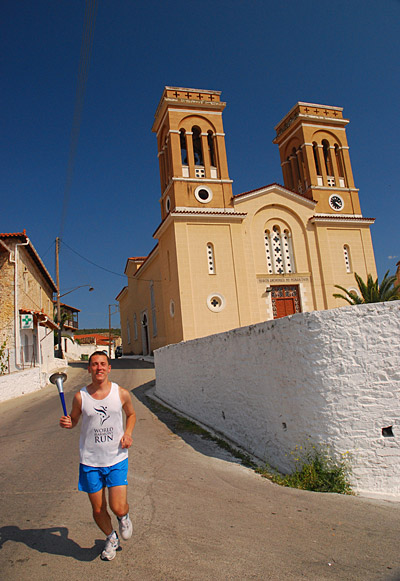 Every village has a beautiful church here.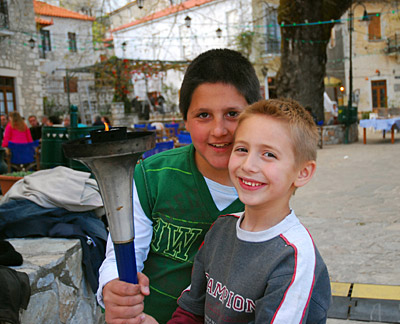 On the way we met these boys. They liked holding our Harmony torch.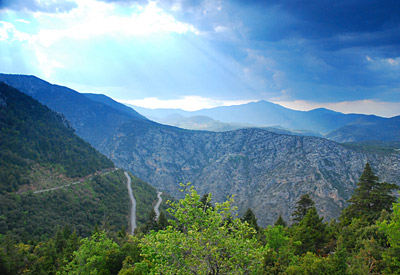 The road today was stunning. This part is already decending towards the sea.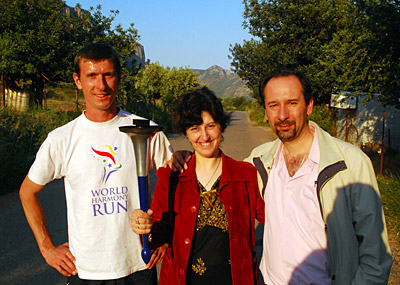 We always meet some nice people on the road. This Greek couple were very interested in our efforts.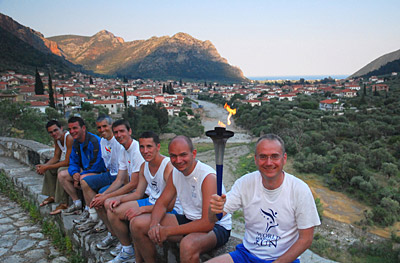 Our finishing point for today's run was a town of Leonidio. Here, finally the whole team gathered together after a long, but beautiful run over the mountains.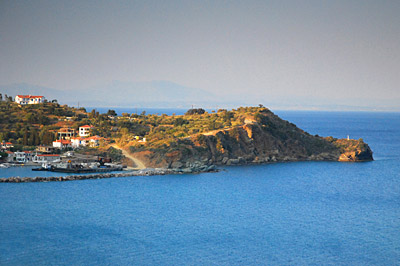 Tonight we are to stay in a lovely, small village called Sambatiki at the sea shore. It was worth all this sweating.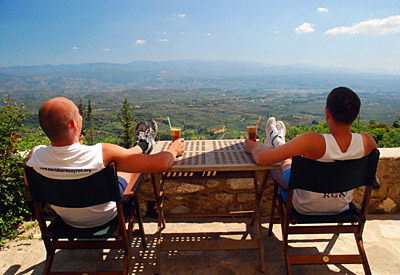 Unfortunately there are not so many ceremonies happening in Greece, but we enjoyed very much the local iced frappe.
---
Team Members:
Ondrej Vesely and Rosta Vagner (Czech Republic), Pierre Lantuas Monfouga (France), Valentin Bebik and Nataliya Lehonkova (Ukraine), Janos Derekas (Hungary), Predrag Knezevic-Pedja and Magda Hajdu (Serbia), Arthur Janczak (Poland), Mrittunjoy Bader (Swizerland),
Harmonemail:
You can send a message to the runners or read the messages.