Greece 8 May: Chios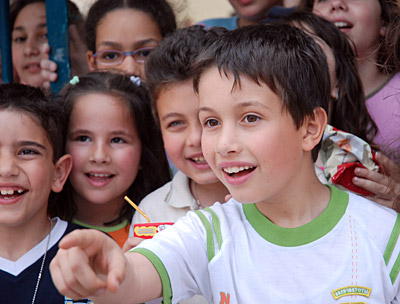 Today was our last day in Greece and we finished with two most successful events. We spent half of the day in three schools with lots and lots of kids.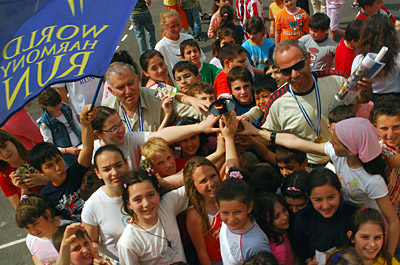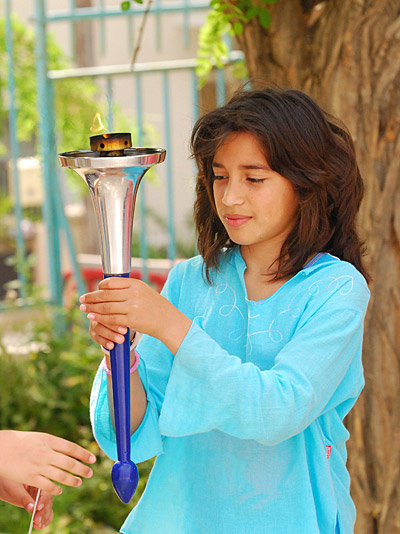 First we went to the 3rd and 8th Primary School of Chios. These two schools were located in the same building, so we made it one big meeting.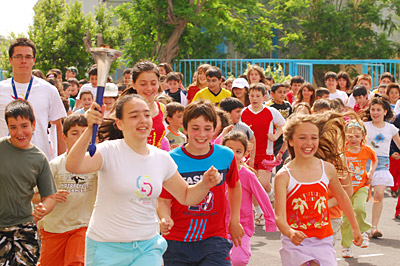 Soon after our presentation the whole two schools went into motion. Running with the kids is always a highlight of our program.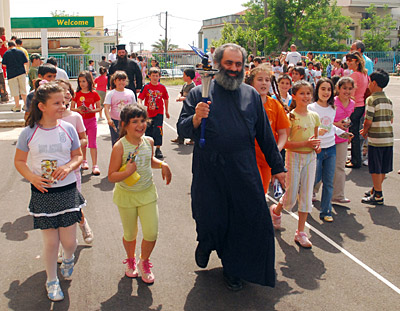 Even the school's priest joined in!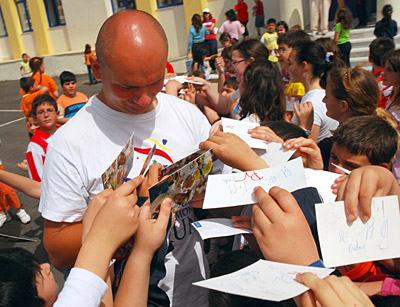 The first event ended with an excessive autograph session by our team members.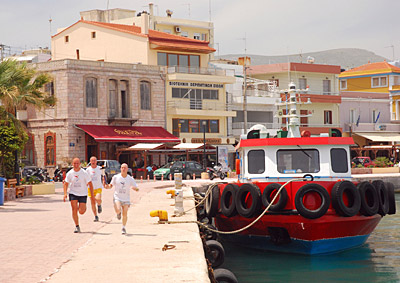 Through Chios downtown, following the water in the harbour, we run to the next school, the 2nd Primary School of Chios.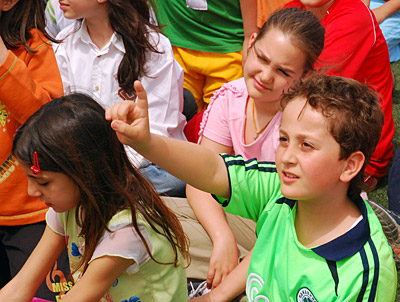 The kids of the second school gathered on the school track and we started with our country-guessing game.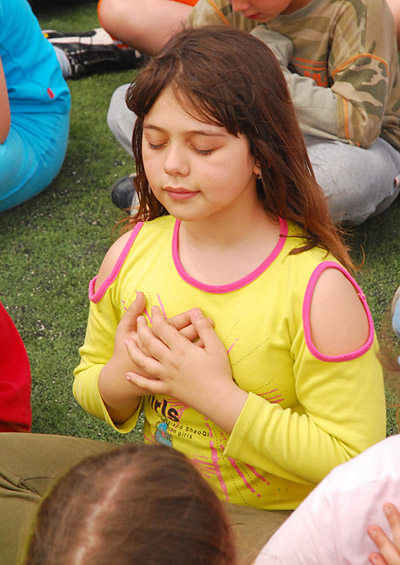 Where can you feel harmony? Definitely in the heart!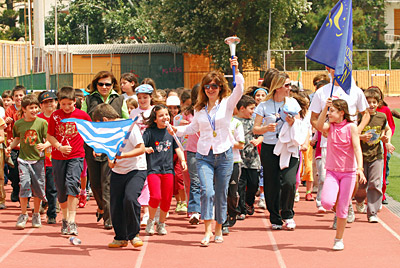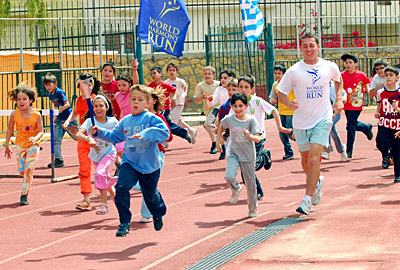 Two loops on the track followed, leaving the kids happily exhausted.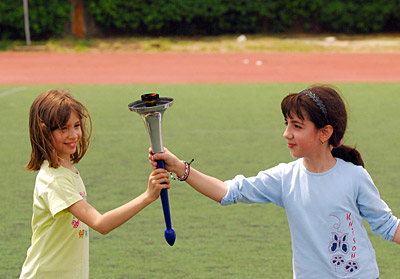 All the kids held the torch and offered a wish for harmony.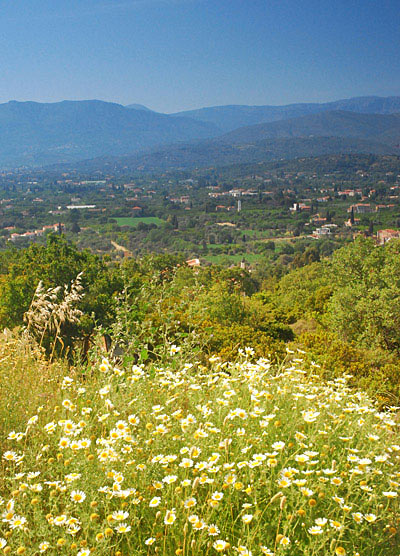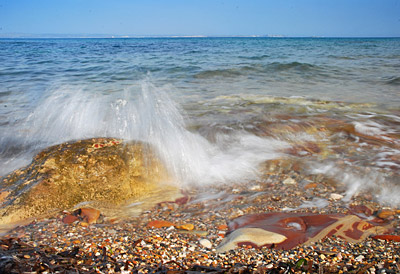 After the schools we spent our last hours on Chios to explore the island. The blooming and blossoming countryside and the Aegean Sea made a great combination.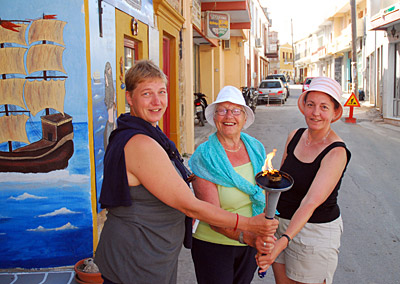 We met some nice people from the Netherlands! We are looking forward to meeting them on October 9th in Amsterdam for our European finale.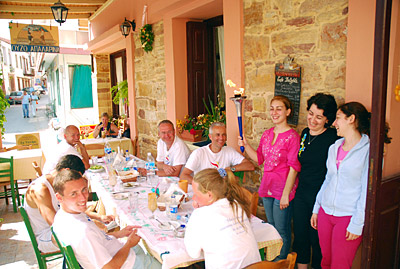 A final meal in Greece ended our last day! We will definitely miss the great Greek food and most of all, our Greek host Susameepan, who sleeplessly took care of us with his big heart!
---
Team Members:
Dipavajan Renner and Jewgenij Kuschnow (Austria), Ondrej Vesely and Rosta Vagner (Czech Republic), Pierre Lantuas Monfouga (France), Valentin Bebik and Nataliya Lehonkova (Ukraine), Janos Derekas (Hungary), Susameepan Kalbitzer (Germany).
Harmonemail:
You can send a message to the runners or read the messages.