Greece 30 April: Leonidio - Nafplio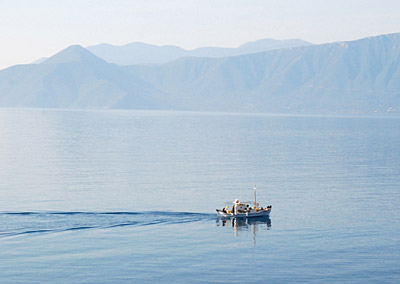 We woke up at a beautiful little village on the sea shore. This is at 7:30am, the rush hour in Greece.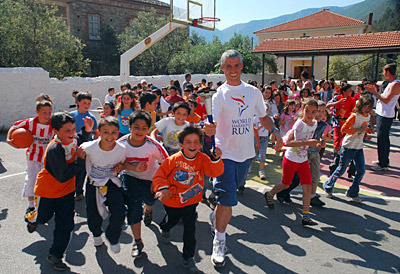 Our Swiss runner Mrittunjoy led all the children to run around the world as the other runners represented different continents on the playground of the public school of Leonidio.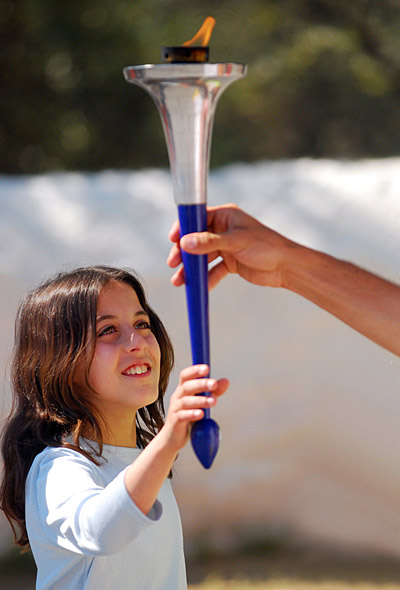 Everybody had a chance to hold the Harmony torch and make a wish for other people. Thanks a lot to the teachers and to the principal of the school who organised this meeting at the last moment.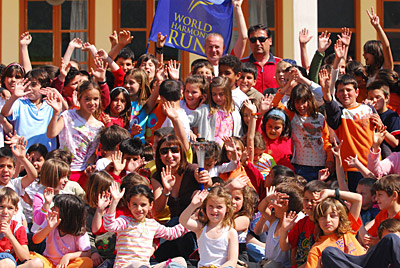 Thanks also to 200 ears that listened to us so carefully.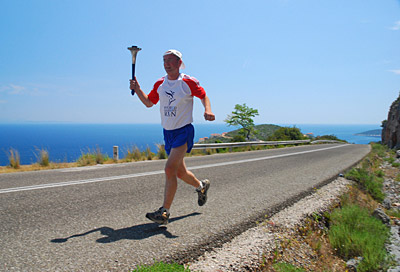 Our running route today followed the charming Greek coastline.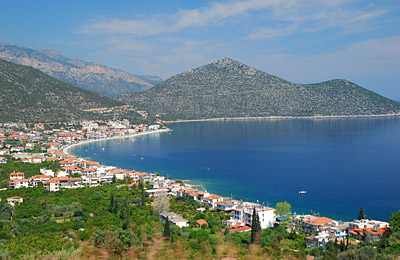 This is one of the ports that we passed today. You can understand that it was hard not to take a beach break.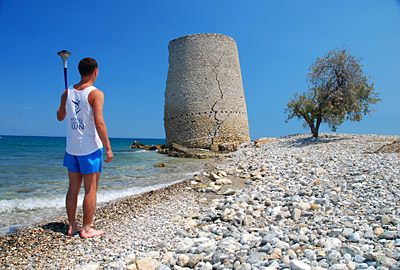 We found a remote place with an ancient Greek tower that was now slowly disappearing into the sea.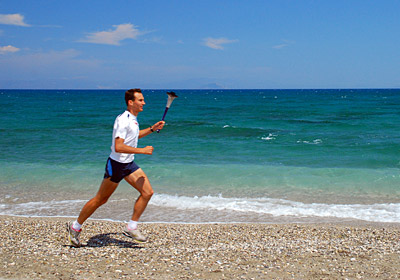 Ondrej couldn't resist to run on this windy coast. Almost like Morocco!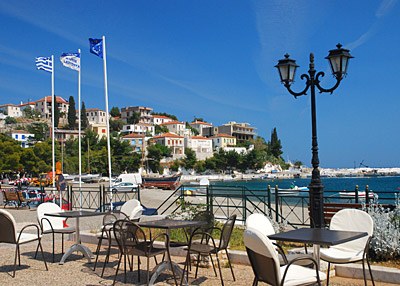 We passed many small and quiet villages that are full of tourists in the summer season.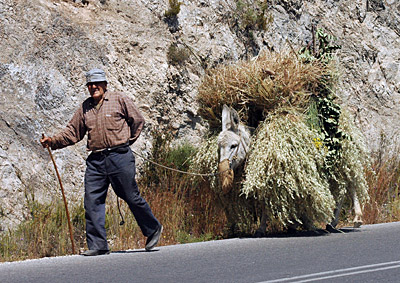 In Greece you will find all kinds of vehicles. Also the most authentic and traditional.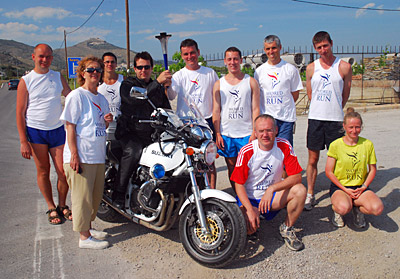 The local police guided us again today as we were heading to another most famous place.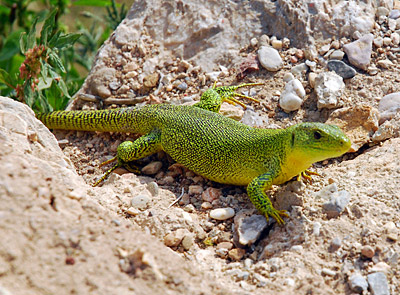 The guardian of the ancient site of Mykenes was defending the house of Agamemnon, fathers of the Atreids, with all its courage.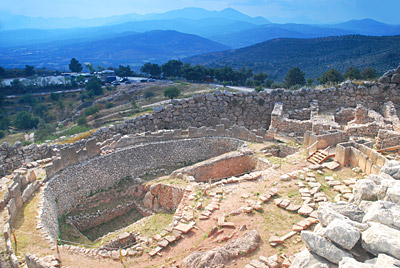 But we bravely conquered the 3500 year old fortress.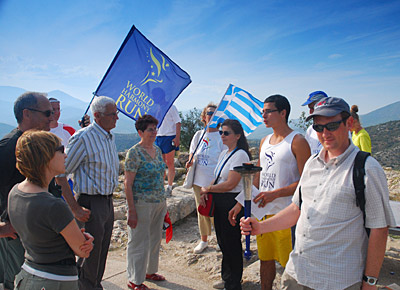 And with the help of a French group of tourists we "played Sophocles' famous tragedies" in this kingdom.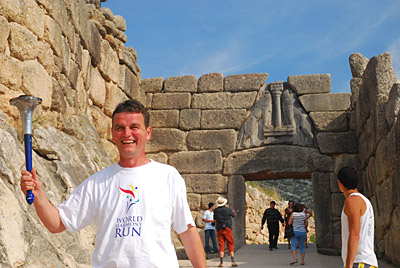 We left Mykenes through the oldest gate in Europe ...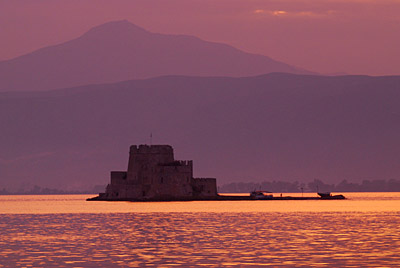 ...To arrive in Nafplio, where Apollon and Poseidon offered us a most common spectacle in this country - a fantastic sunset on the sea with the mountains in the background.
---
Team Members:
Ondrej Vesely and Rosta Vagner (Czech Republic), Pierre Lantuas Monfouga (France), Valentin Bebik and Nataliya Lehonkova (Ukraine), Janos Derekas (Hungary), Predrag Knezevic-Pedja and Magda Hajdu (Serbia), Arthur Janczak (Poland), Mrittunjoy Bader (Swizerland),
Harmonemail:
You can send a message to the runners or read the messages.