Greece 1 May: Nafplio - Korinthtos - Athens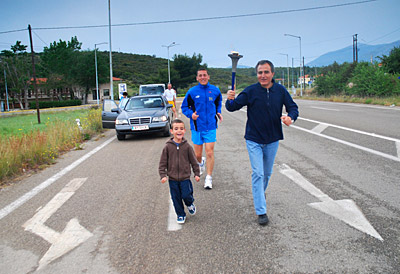 As we left Nafplio heading towards Athens we met many people going for a picnic because it was May 1st holiday. This Greek - Austrian couple were very friendly and gave us some tips where to go.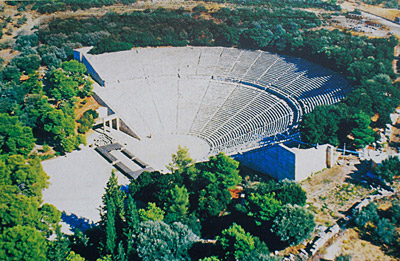 This is the famous ancient open air theatre called Epidauros. We wanted to visit this site on the way as well as many other tourist sites. Unfortunately it was May 1st holiday, so they did not let anybody in. All you can see is a picture from the information desk.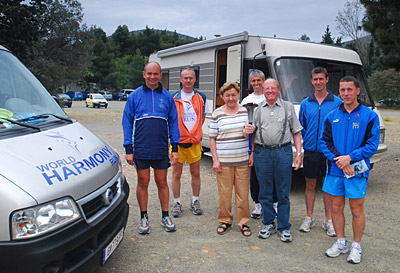 There we met another very friendly couple from Graz-Austria. They use their pension time very well by travelling around the world with a big camper. We got some brochures about Graz from them and big bars of chocolate. So sweet! Thanks.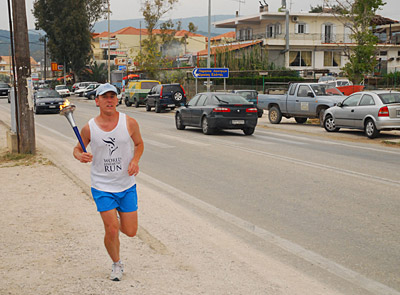 Our run followed the coast through pine tree forests and some smaller cities.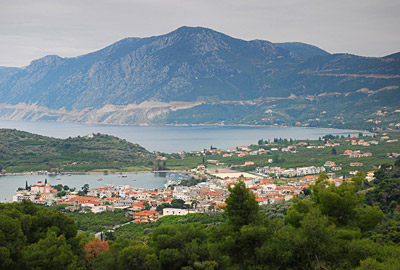 The weather was quite different from yesterday's sunshine, but the rain was very light.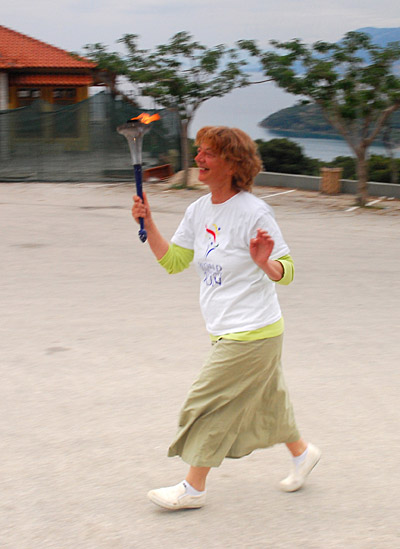 Magda , our main excellent food support crew in Greece did today amazing job by running 7 km even in her skirt.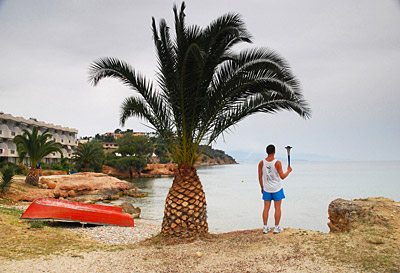 The sea was calm today, but the weather did not inspire us to have a swim break.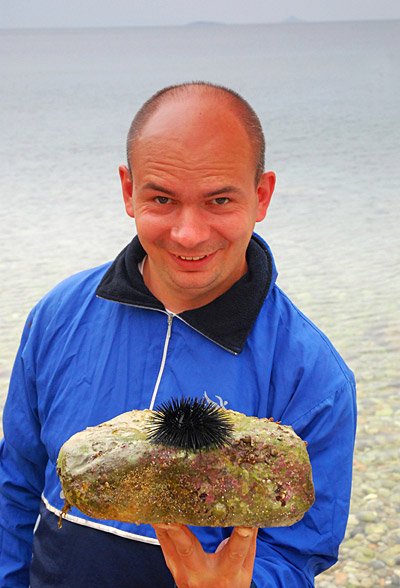 Valentin found some interesting sea creatures instead.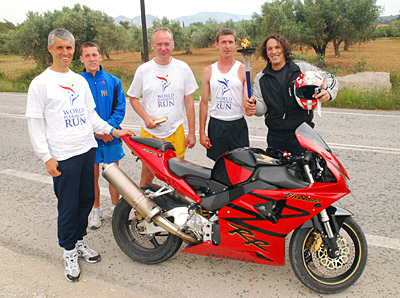 One of the highlights of the day for us was a meeting with George, an enthusiastic Greek biker, who was smiling all the time and was a true encouragement for us.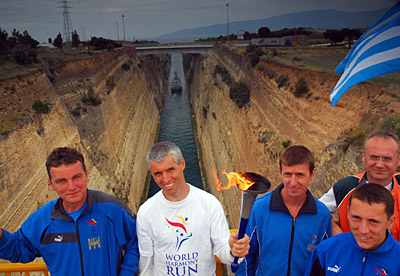 Another interesting place on our journey was this well known Korinthian channel connecting the Ionian and Aegean seas.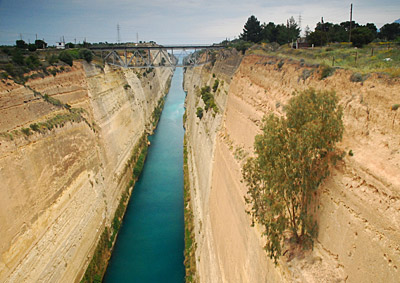 It is over 5km long, 22m wide and 50 m deep. Before it was built (started 600 BC but finished 1881AC) ships had to sail all the way around the Peloponnese. The channel is quite impressive. You can go bungee jumping from one of the bridges, but it was closed when we were there.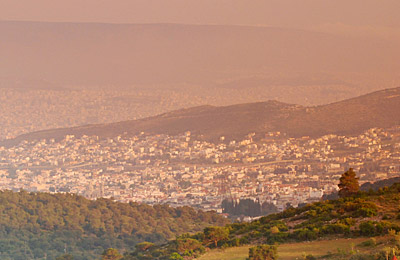 In the evening we arrived close to Athens. There are almost 6 million people living here. That is half the population of the whole of Greece! We shall have a chance to go there tomorrow.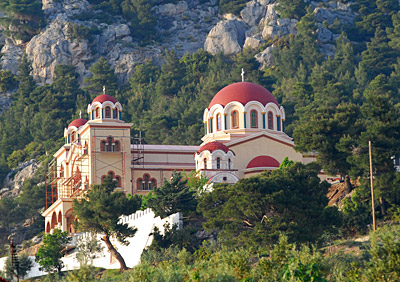 Some of the team members still had enough energy to visit a monastery nearby.
---
Team Members:
Ondrej Vesely and Rosta Vagner (Czech Republic), Pierre Lantuas Monfouga (France), Valentin Bebik and Nataliya Lehonkova (Ukraine), Janos Derekas (Hungary), Predrag Knezevic-Pedja and Magda Hajdu (Serbia), Arthur Janczak (Poland), Mrittunjoy Bader (Swizerland).
Harmonemail:
You can send a message to the runners or read the messages.