Netherlands 22 April: Aachen - Eindhoven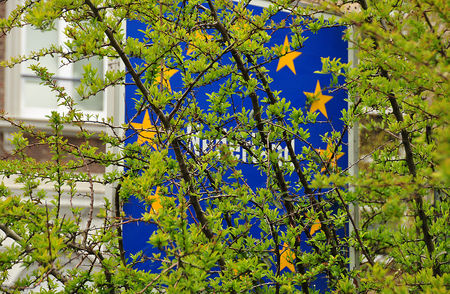 Hallo! Guess where we are....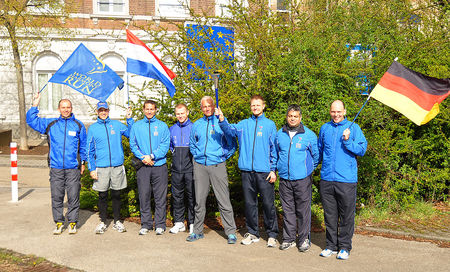 ...at the border between Germany and...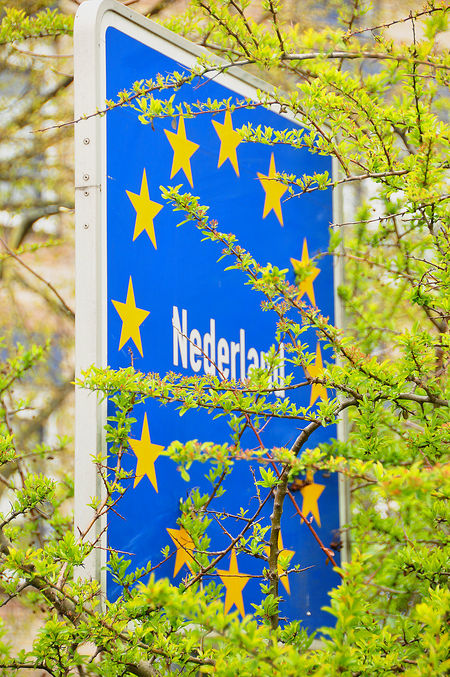 ...the Netherlands! The sign was hard to spot, but undoubtetly we entered the country of the tullips...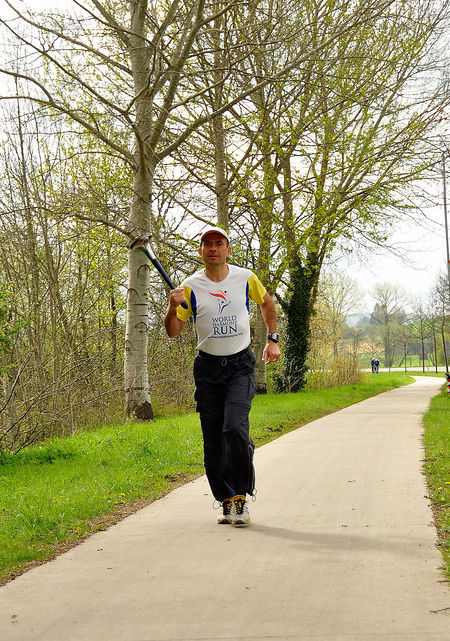 ...the first steps. Our task was easy: just run 100km to Eindhoven. With no meetings scheduled, it was an easy Sunday running day...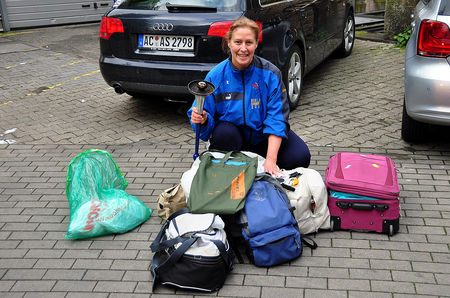 ..we said good bye to Vasanti, our German coordinator. Sometimes lots of luggage adds up when you join the team...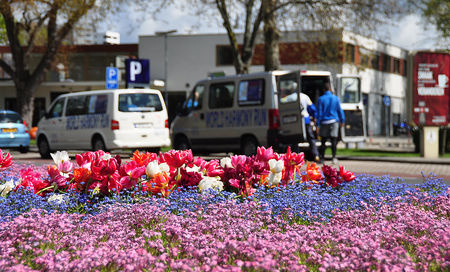 ...here they are: flowers in the Netherlands!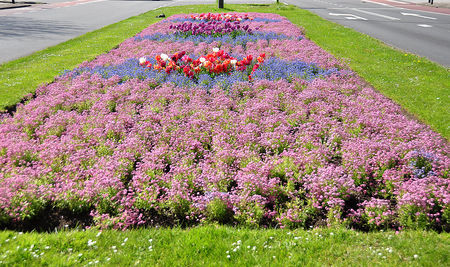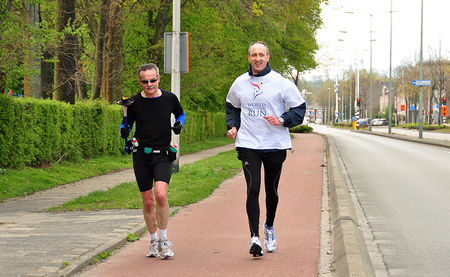 ...we met friendly people along the road...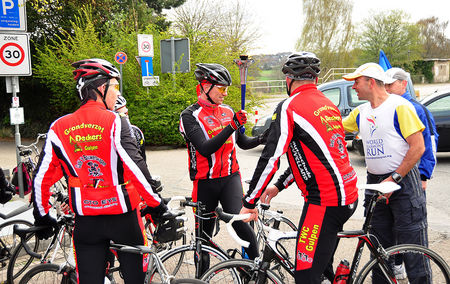 ...cyclists are the kings of the road in the Netherlands...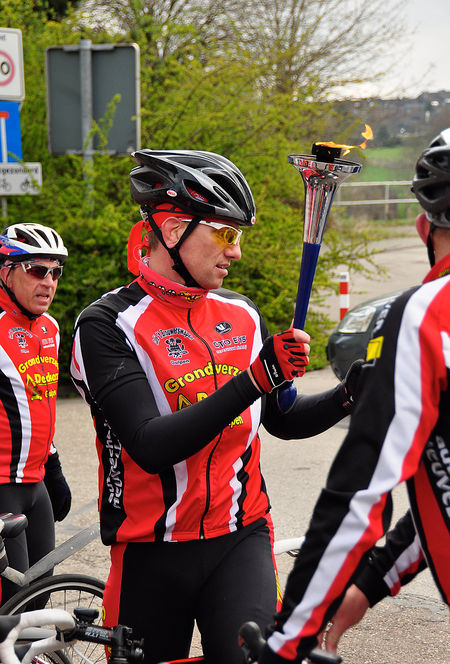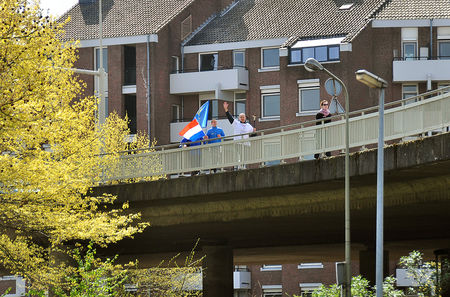 ...we reached Maastricht...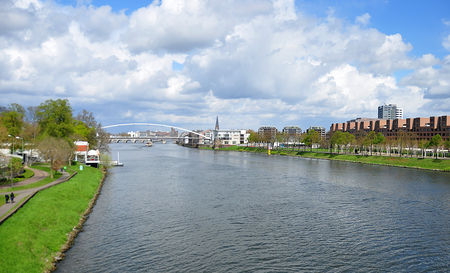 ...final tuning with Abhinabha, our Dutch coordinator...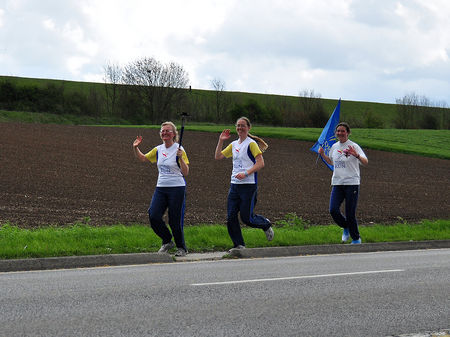 ..and three more new runners!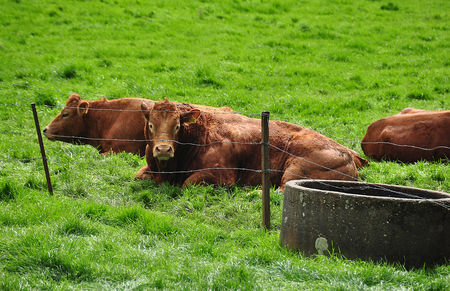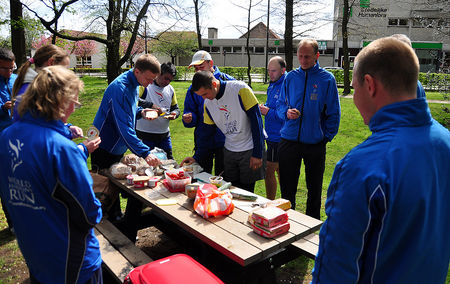 ...a picknick on the road...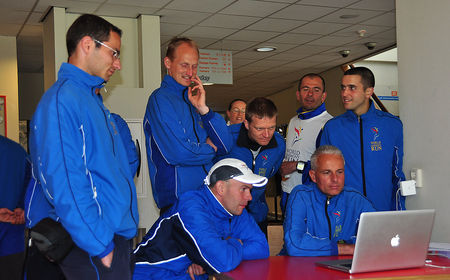 ...and watching the real top runners: we got a chance to see the finish of the London Marathon...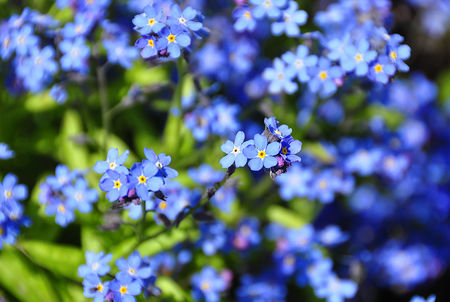 ...a promising start for the days to come...
---
Video Message from Davidson Hepburn, President (2009 - 2011) of the General Conference of the United Nations Educational, Scientific and Cultural Organization (UNESCO) for 25th Anniversary of the World Harmony Run and a vision for the decade: "Toward a Oneness-World".
Full Text of the 25th annversary message and link to 25 language informal Translations: http://www.worldharmonyrun.org/25
or Click on language button for separate youtube videos wth sub titles in varous languages
See also: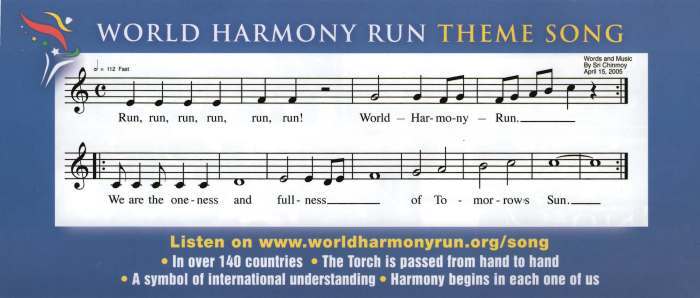 ---
Distance: 100 km
Team Members:
Dipavajan Renner (Austria), Sandro Zincarini (Italy), Sumahat Strohn (Germany), Mladen Vujaklija (Croatia), Vladimir Ilyasov (Russian Federation), Namitabha Arsic (Serbia), Layamut Tehrani (Austria/Iran), Vasanti Niemz (Germany), Endre Olah (Hungary), Dutch runners (Netherlands)
Harmonemail:
You can send a message to the runners or read the messages.
Gallery: See more images!