Netherlands 26 April: Bergen - Groningen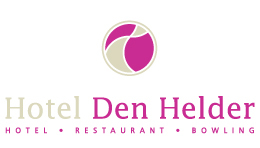 A big Thank You to the Hotel Den Helder for hosting some of our runners!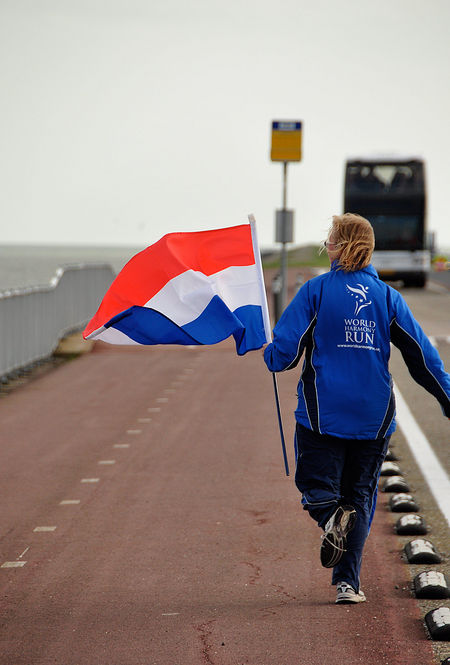 As some team members ran already a long stretch of today's route the day before, we could start our Run at Den Oever at the local primary school "Om de Oost".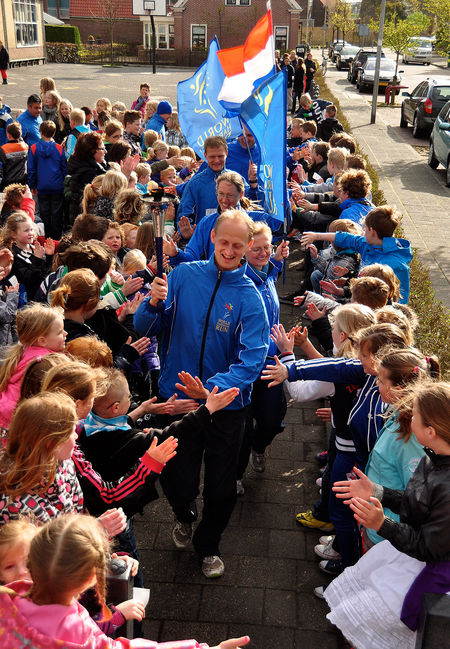 We were enthusiastically greeted by many happy children...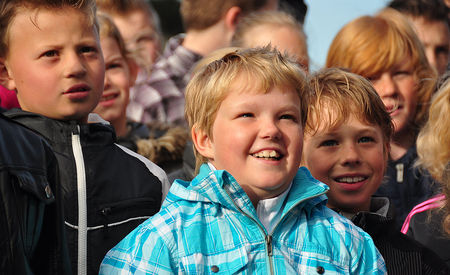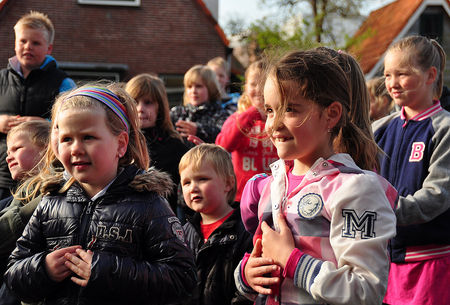 The kids could nicely wake up while doing some "World Harmony Run Song" gymnastics...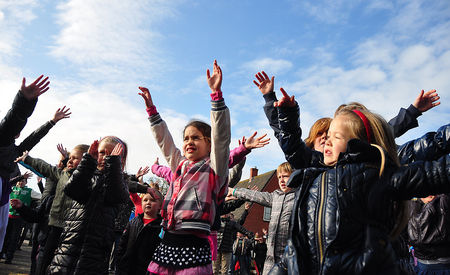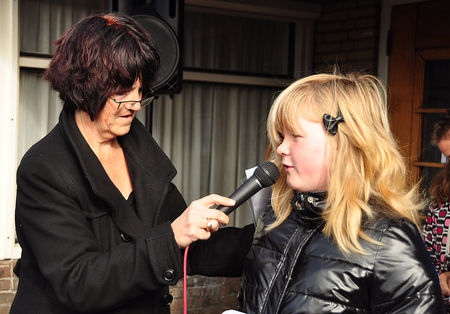 Some children knew how to say the word "Harmony" in different languages such as Chinese and Esperanto...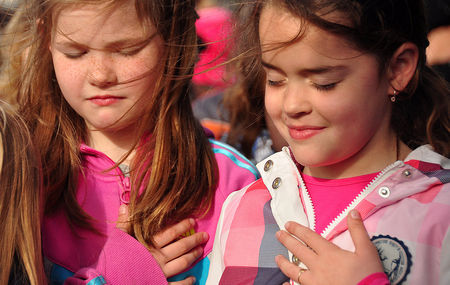 ...finding peace in your heart...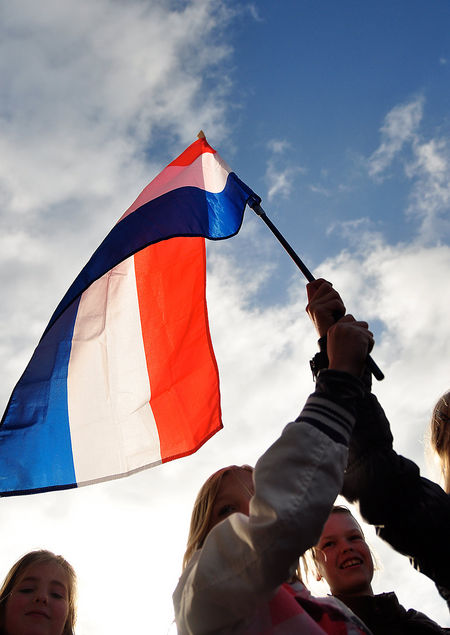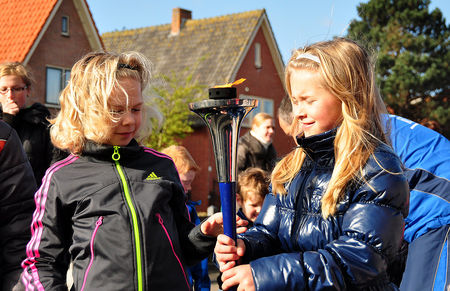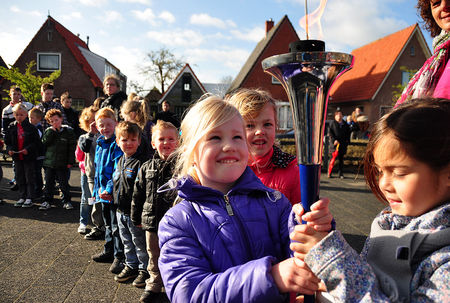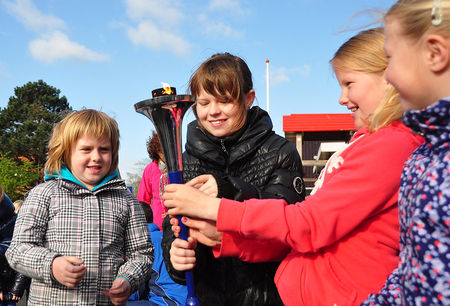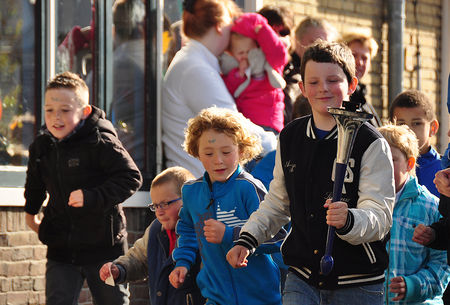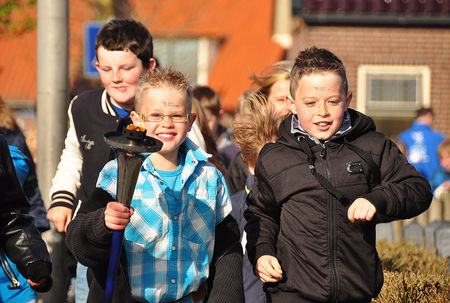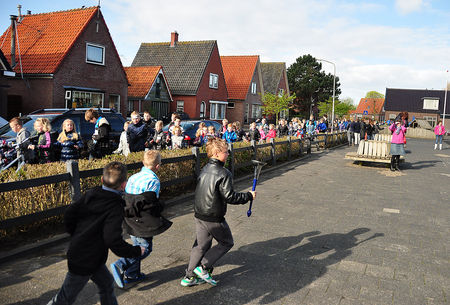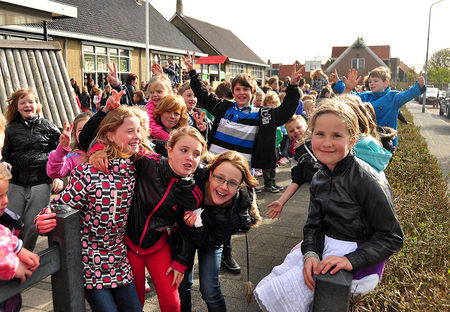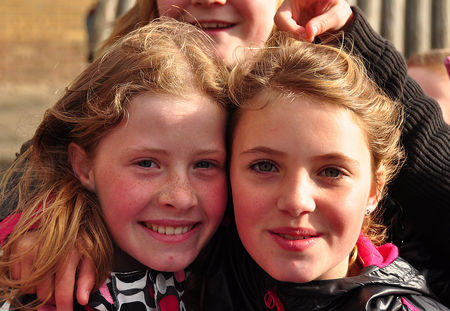 With a lot of joy we left our newly found World Harmony Run friends at the primary school "Om de Oost" and went on to our next meeting in Friesland.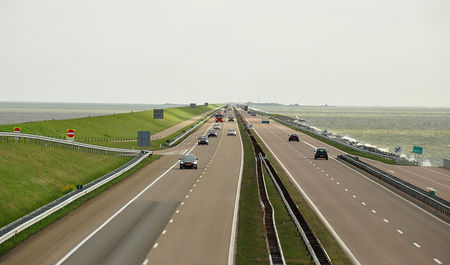 We ran acroos the Afsluitdijk, a 32 kilometer long dam that devides the North Sea from the Ijsselmeer.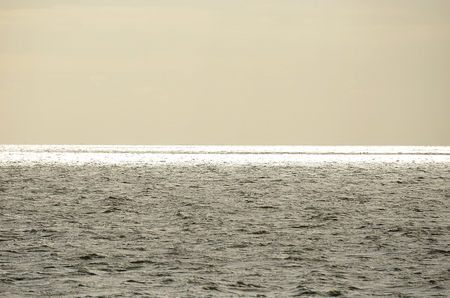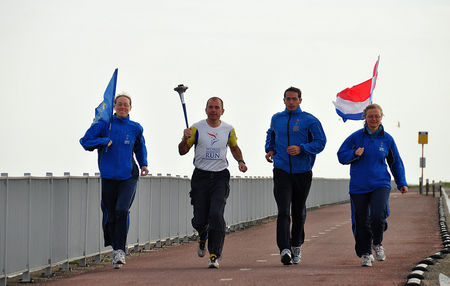 It was very windy!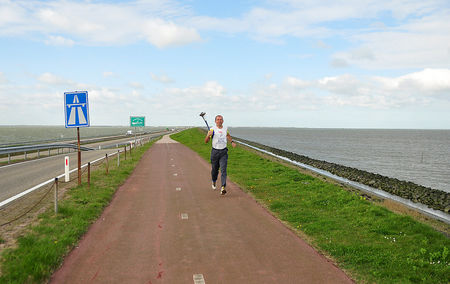 Namitabha ran almost half of the Afsluitdijk!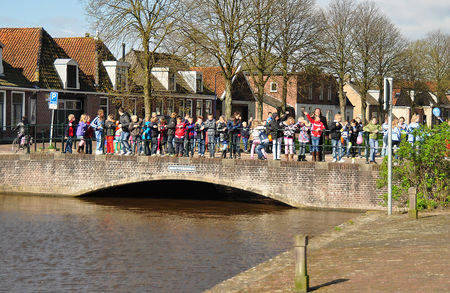 In Franeker many children greeted us and ran with us to their school "de Kabas".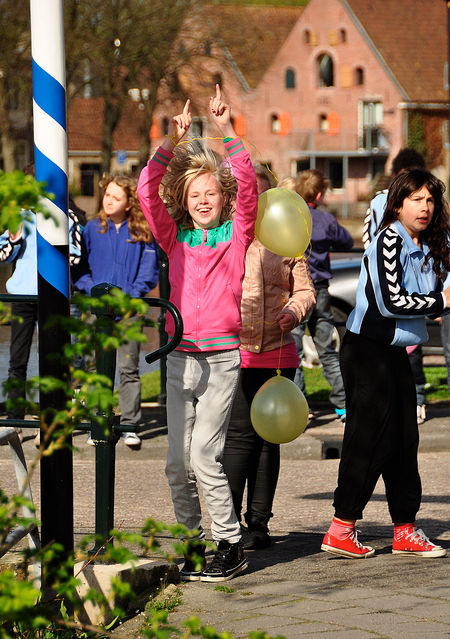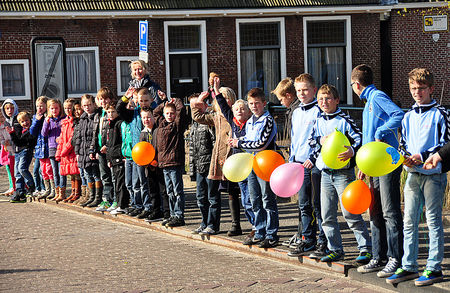 Balloons always make a meeting joyful!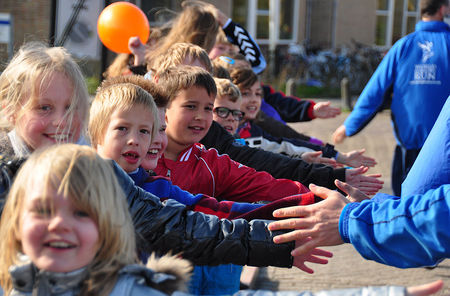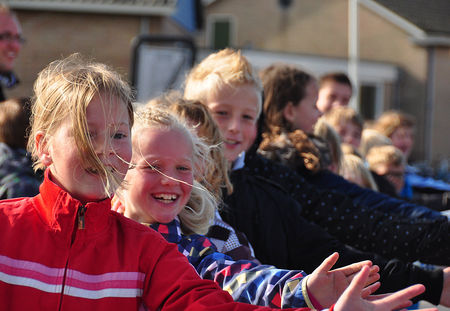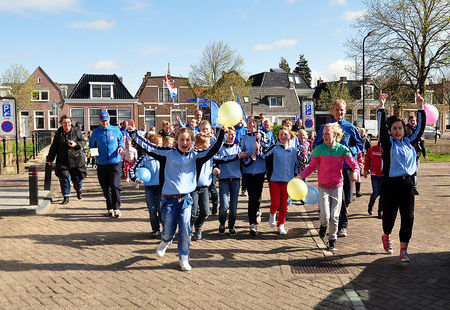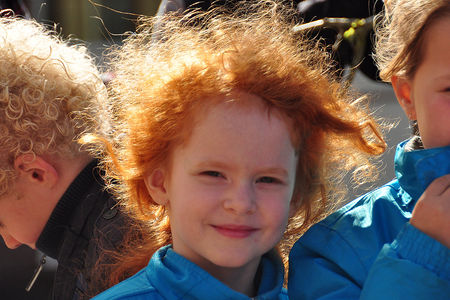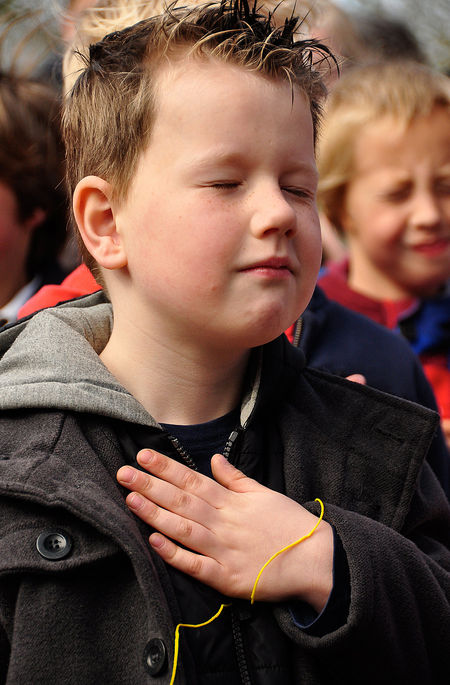 The children gave us a real sense of peace.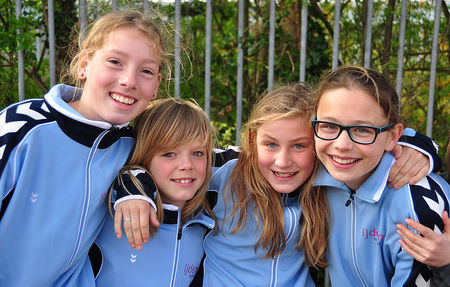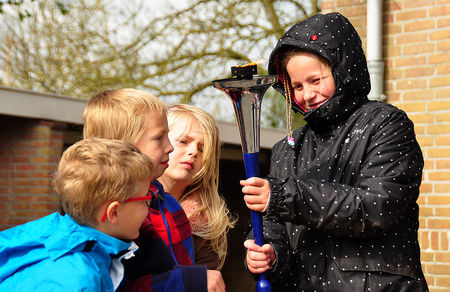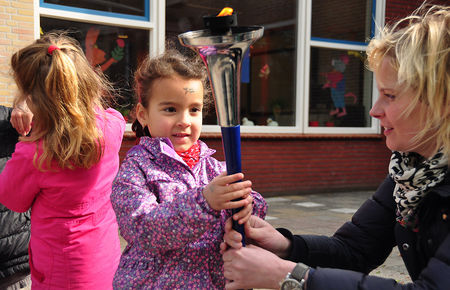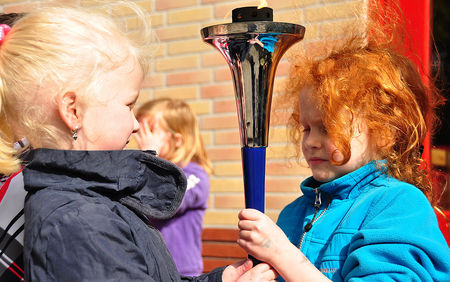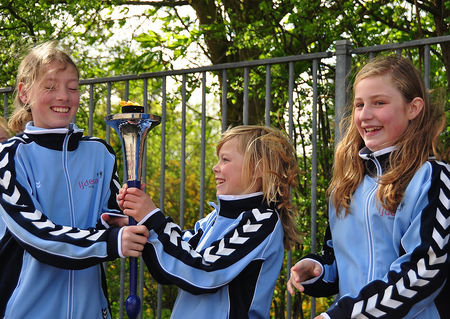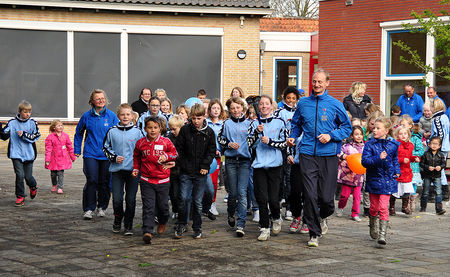 Abhinabha led the children around the school square...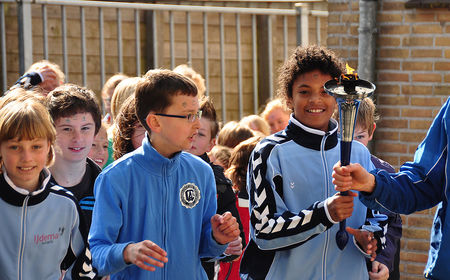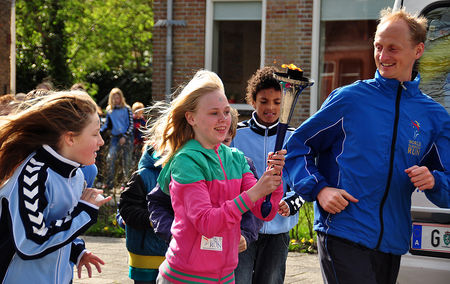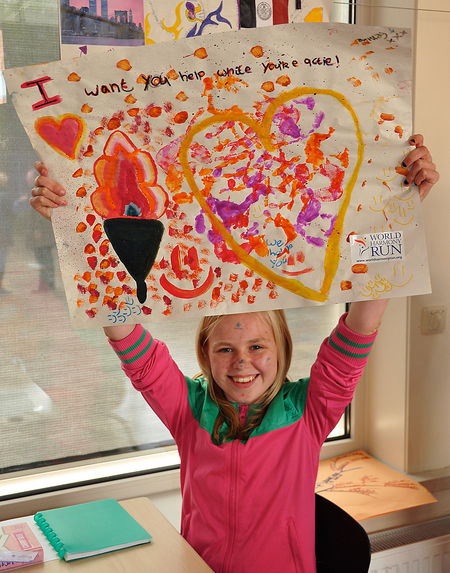 Some children have made wonderful paintings for us about peace and harmony.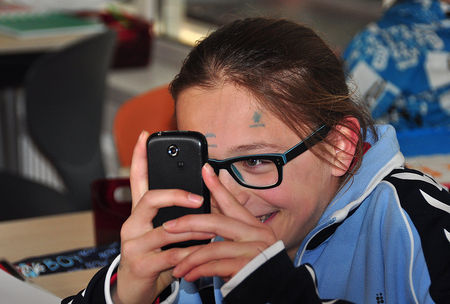 We took pictures of them and they took pictures of us...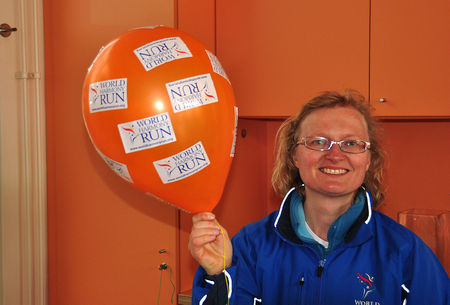 Balloons and the World Harmony Run: they go together in perfect harmony.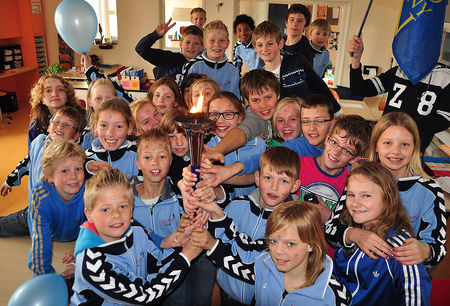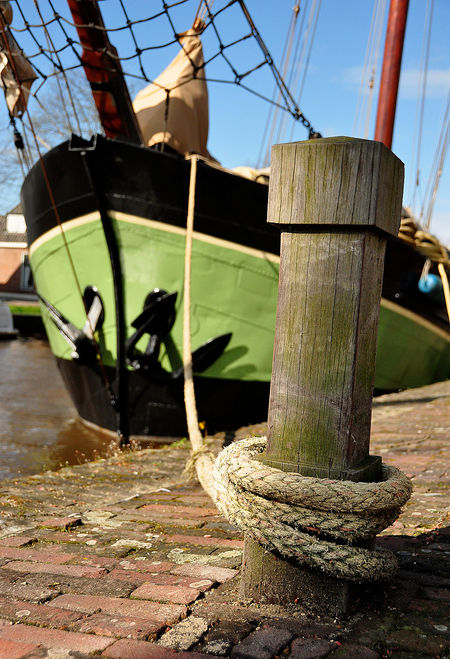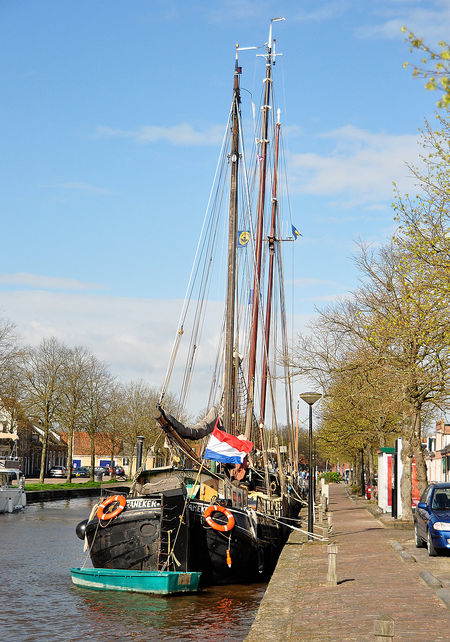 Beautiful ships in Franeker.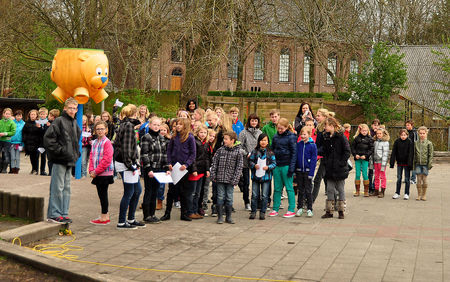 Our third meeting was with two schools who share their playground: the Christian primary school "Eben Haezer" and the primary school "De Cingel".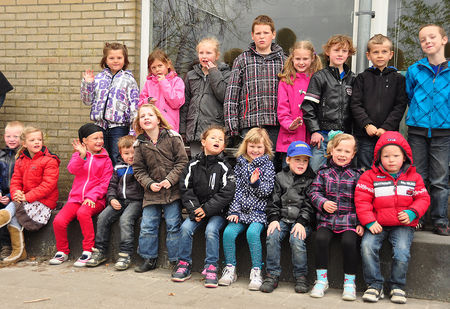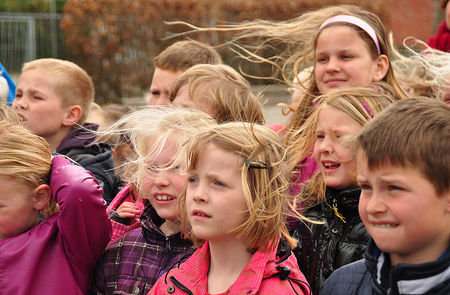 ...it was a windy day..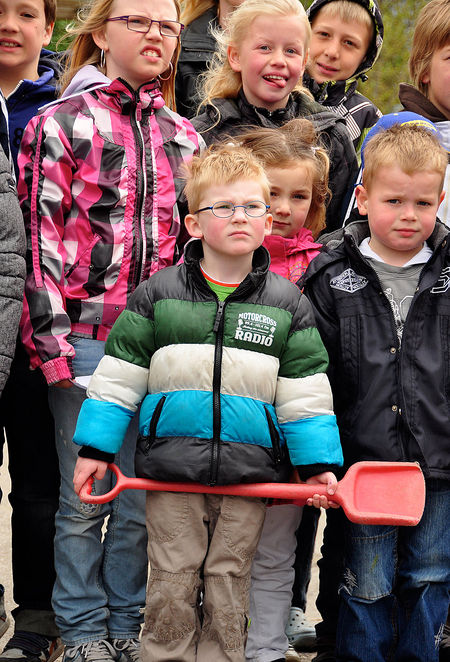 ..Peace builders...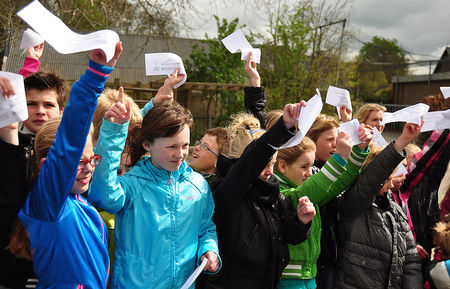 Many children sang with us the World Harmony Run song.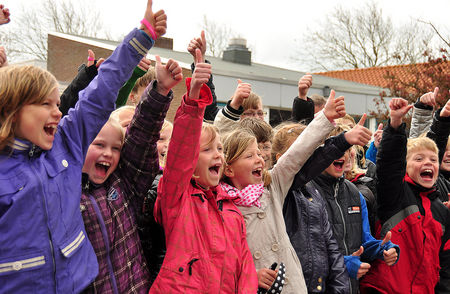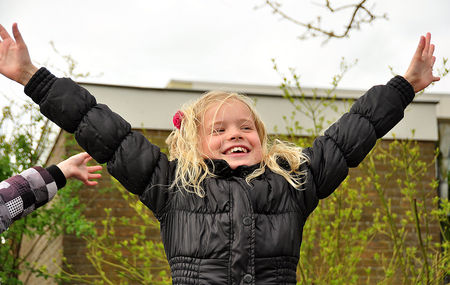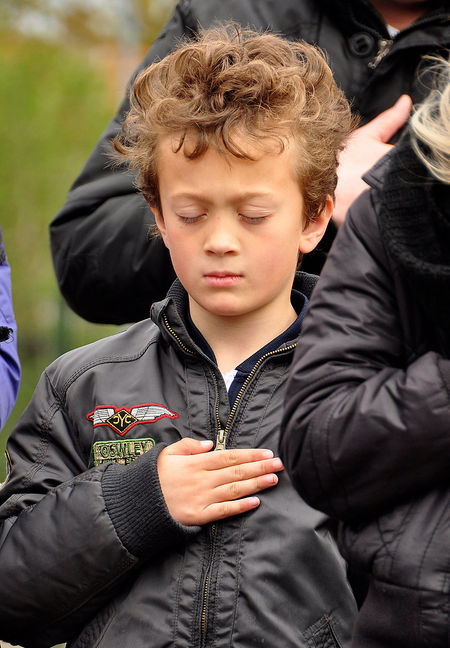 Also here the children really were much in their hearts.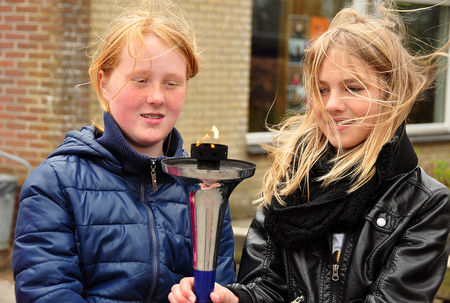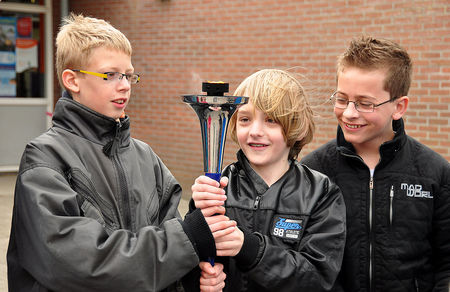 Children from two schools held the torch together...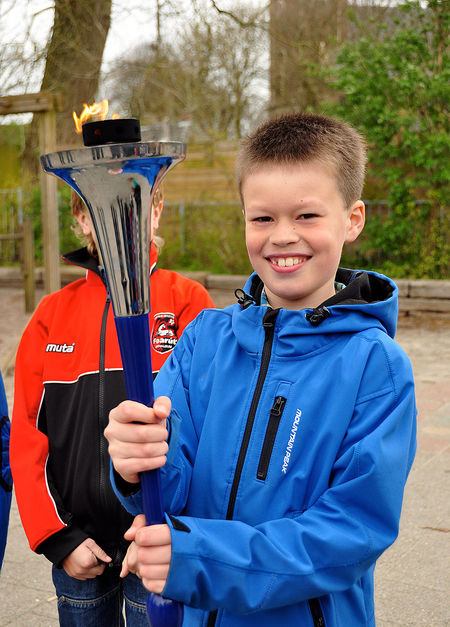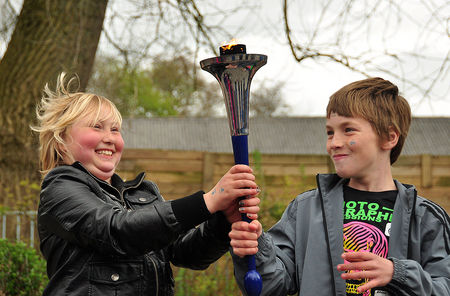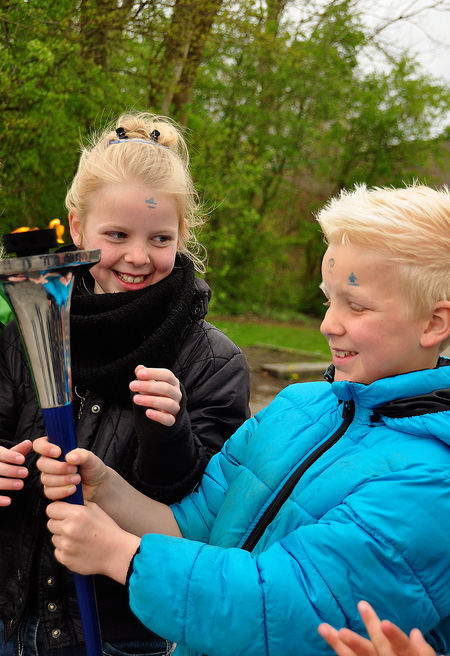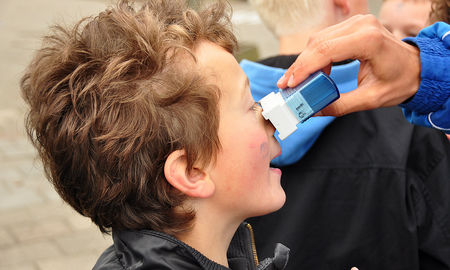 A stamp on the nose...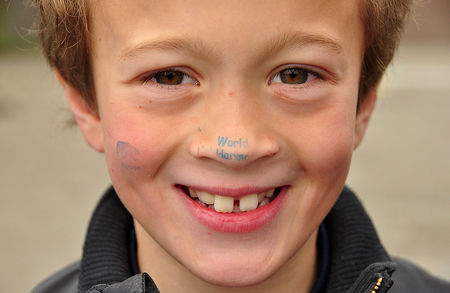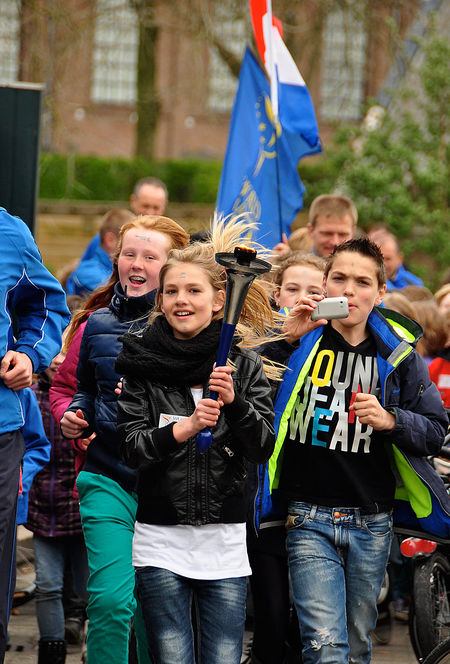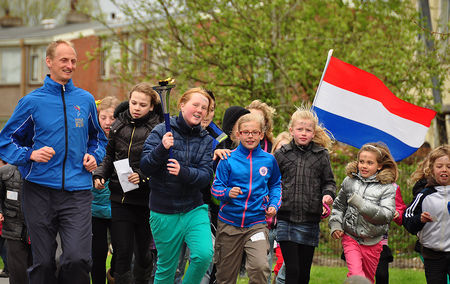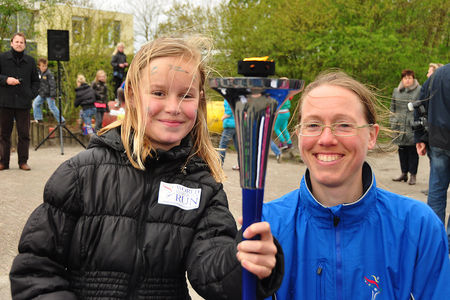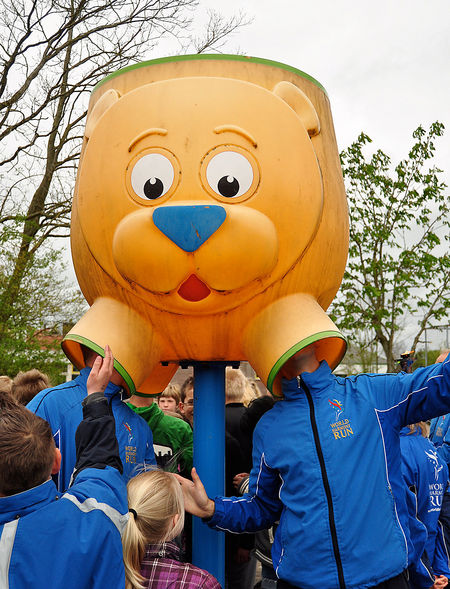 Who is hiding in the bear?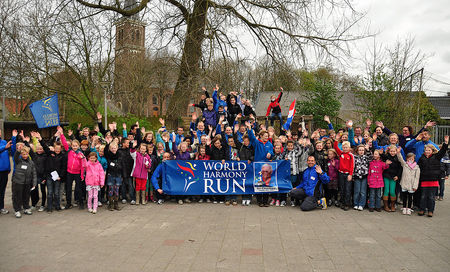 The children of these two schools showed real oneness and harmony. Thank you for your warm welcome and the lunch for on the way!
After this third meeting we ran to the city of Groningen where we ended the day.
---
Video Message from Davidson Hepburn, President (2009 - 2011) of the General Conference of the United Nations Educational, Scientific and Cultural Organization (UNESCO) for 25th Anniversary of the World Harmony Run and a vision for the decade: "Toward a Oneness-World".
Full Text of the 25th annversary message and link to 25 language informal Translations: http://www.worldharmonyrun.org/25
or Click on language button for separate youtube videos wth sub titles in varous languages
See also: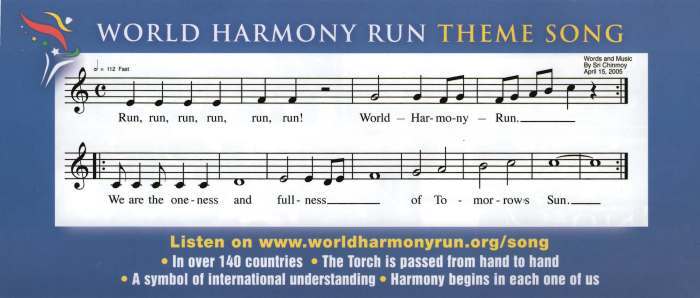 ---
Distance: 172 km
Team Members:
Dipavajan Renner (Austria), Sandro Zincarini (Italy), Sumahat Strohn (Germany), Mladen Vujaklija (Croatia), Vladimir Ilyasov (Russian Federation), Namitabha Arsic (Serbia), Layamut Tehrani (Austria/Iran), Endre Olah (Hungary), Dutch runners (Netherlands)
Harmonemail:
You can send a message to the runners or read the messages.
Gallery: See more images!